Good morning and happy Tuesday. Thanks for subscribing to Axios Media Trends. Send tips and ideas to sara@axios.com and tell your friends and colleagues to join the conversation by signing up here.
https://www.axios.com/newsletters/axios-media-trends-bf5d2ee3-619a-4015-8728-a679f81b4cde.html?chunk=0#story0
1. The video push to chip away at the "duopoly"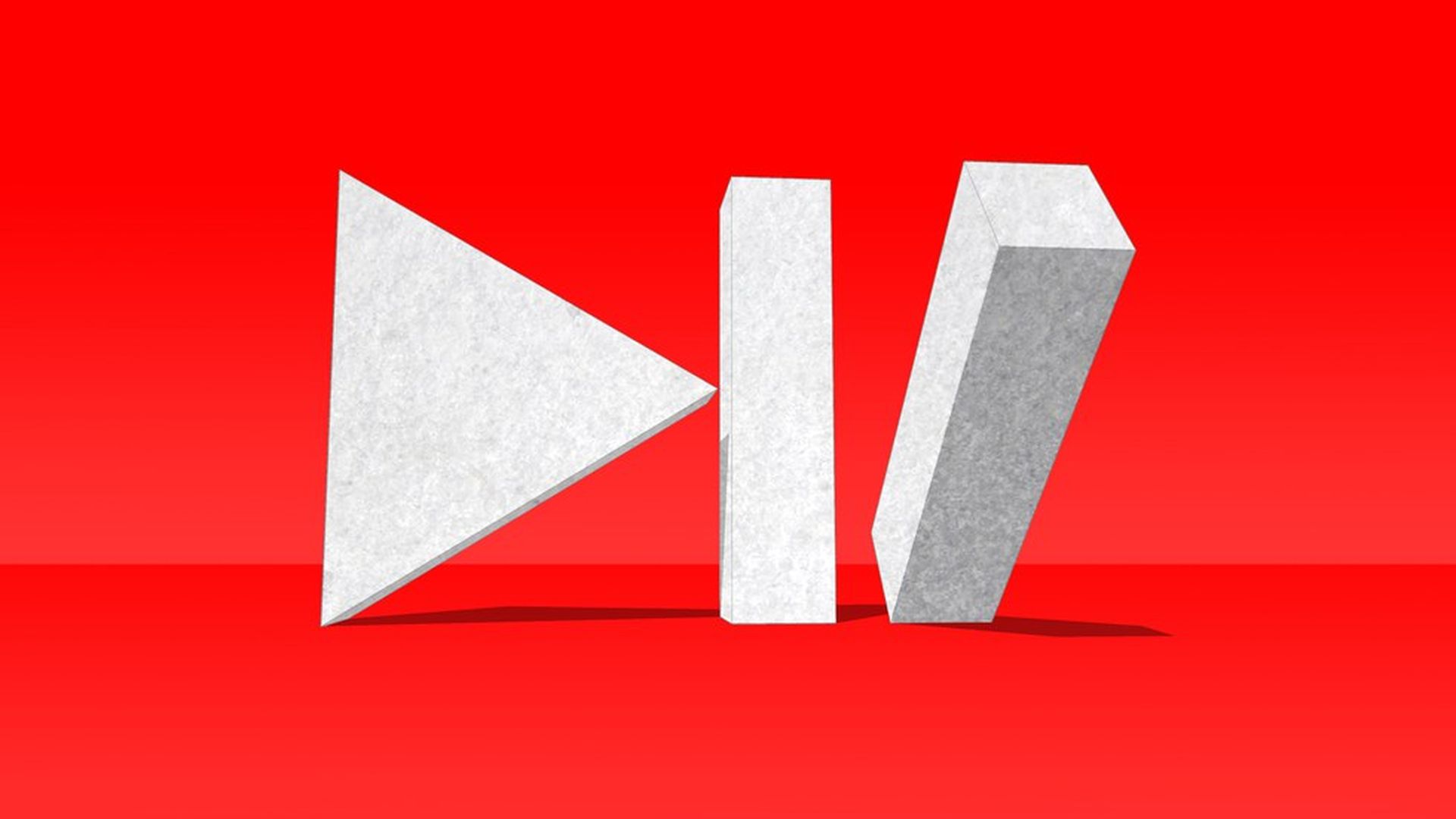 New players are taking on Google and Facebook in the ad-supported video space in an attempt to break down what has been an overwhelming dominance by those two companies.
Why it matters: "Video is the thing that will ultimately chip away at the duopoly," says Mike Kelly, former President of AOL Media Networks and current CEO of Kelly Newman Ventures. "Walled gardens are brought down by movements like this. Massive fragmentation in the digital video space has created an opportunity for other companies to take advantage of strong demand and lack of supply."
Amazon is developing an ad-supported video streaming service, per Ad Age. "To get its new effort off the ground, Amazon may share both audience information and ad revenue, even linking payments for content to the number of hours people watch it, executives familiar with the conversations say."
Twitter has launched dozens of ad-supported live video sponsorships ranging from news shows to entertainment shows to sport highlights. In Q3, it streamed more than 830 events (up from 625 in Q2), with 74% of those reaching a global audience. Those videos are supported by ad revenue, and Twitter says engagement with video ads is up 99% year over year.
Musical.ly, an ad-supported lip-syncing video app that's a huge teen craze, agreed to be acquired by Toutiao, a Chinese personalized news app, last week. Musical.ly is one of the first big Chinese social apps to gain traction in the U.S. As Recode's Peter Kafka points out, "It may be the most successful video app not owned by an internet giant like Facebook or Google."
Sound smart: Google and Facebook's overwhelming grip on digital advertising won't be seriously threatened for a long time, but as video becomes more democratized, those companies will have to fend off competitors more aggressively than ever before.
https://www.axios.com/newsletters/axios-media-trends-bf5d2ee3-619a-4015-8728-a679f81b4cde.html?chunk=1#story1
2. Scoop: Bloomberg expects eight figures for new Twitter network launching Dec. 18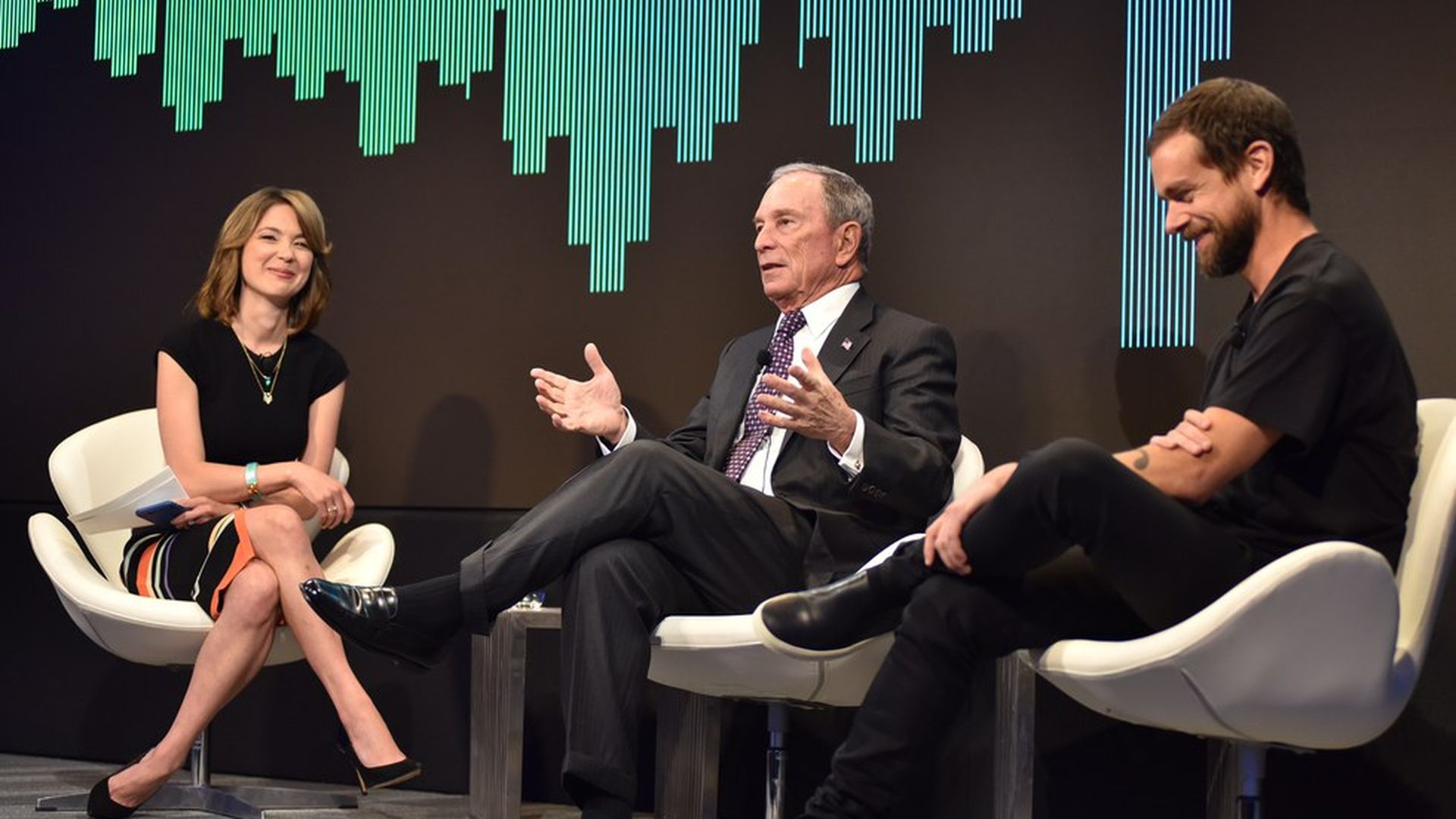 Bloomberg's new Twitter network will launch on December 18th with six founding advertising partners: Goldman Sachs, Infiniti, TD Ameritrade, CA Technologies, AT&T and CME Group — and more are in the works.
The average price point of the partnerships is $1.5 to 2.5m, leading to Bloomberg securing eight figures in revenue in its first year.
Bloomberg is hiring around 50 people to staff the new project, which will exist as the first 24-hour social news network on Twitter.
Why it matters: The investment is a part of a major digital push by the company to stay competitive in an era where Google and Facebook have tightened their grip on the digital advertising market. "In this age of the Google/Facebook duopoly, a relentless focus on invention and innovation is the only way to succeed," says Bloomberg Media CEO Justin Smith. "The fruits of disruption don't and shouldn't only belong to the dominant tech (aka "Media") platforms."
More on Bloomberg's ad tech and data play in the Axios stream.
https://www.axios.com/newsletters/axios-media-trends-bf5d2ee3-619a-4015-8728-a679f81b4cde.html?chunk=2#story2
3. Roku wants to be the next big smart TV software platform
Coming off of a stellar first earnings report as a public company, Roku CEO Anthony Wood says the future of Roku is smart TV software, not its connected TV hardware product. Per eMarketer, more Americans use Roku's connected TV device than any other similar device, like Chromecast, Amazon Fire TV or Apple TV.
Why it matters: Just as mobile hardware companies like LG and Samsung eventually migrated off of their own software platforms to market leaders' like Android and iOS, the smart TV industry is going through the same evolution. Roku is priming itself to be the next big software platform for smart TVs. The shift creates new revenue streams for Roku that can be scaled very quickly, including software licensing and digital TV advertising.
A whopping two thirds of Roku's software platform revenue last quarter came from video advertising served on ad-supported channels, says Wood. "A lot of people think streaming is about ad avoidance, but 40% of streamed viewing has ads in it," Wood says.
Roku shares surged to a record high on Monday after it announced it signed a licensing deal that would put its software on Philips-branded smart televisions in the United States, per Reuters.
More from our interview can be found here.
https://www.axios.com/newsletters/axios-media-trends-bf5d2ee3-619a-4015-8728-a679f81b4cde.html?chunk=3#story3
4. Here come the entertainment skinny bundles
Philo, the long-awaited entertainment skinny bundle with programming and investment from Viacom, AMC, A+E, Discovery, and Scripps, goes live today on Roku. The no-sports package includes 35+ channels for $16, or an additional 9 channels for $20. They have been operating in the college market for years and will launch on Roku/web/mobile today, and other OTT hardware in the future.
Disney CEO Bob Iger announced on Disney's earnings call last week that its new OTT entertainment product will be priced "significantly lower than Netflix." Iger says that the service will launch with less volume than Netflix but with quality content that centers around its top brands: Disney, Pixar, Marvel and Star Wars.
CBS announced on its earnings call last week that it plans to expand its entertainment skinny bundle, CBS All Access, into Canada next year, followed by Australia. It will also be launching a new comedy from and featuring Will Ferrell called No Activity and will be the future home of The Twilight Zone series. Executives told investors that revenue "sometimes tripled from what we get from traditional distributors" when subscribers switch to skinny bundles.
https://www.axios.com/newsletters/axios-media-trends-bf5d2ee3-619a-4015-8728-a679f81b4cde.html?chunk=4#story4
5. How pay-TV and non-pay-TV subscribers discover content
As more television becomes digital, the push to provide consumers with customized content discovery will only intensify. At least half of consumers (55%) look for a new content to watch at least once per week, and 83% look for it a few times per month, per PwC's new content discovery report. Content discovery is an integral part of the consumer experience: Nearly two-thirds (62%) of consumers agree that they often struggle to find something to watch, despite there being many choices available to them. Consumers say it's much harder to find something to watch than read or listen to. If after only a few minutes a consumer can't figure out what to put on, PwC finds that one in every five people will resort to rewatching something they've already seen.PWC's data also suggests that content has a longer shelf life among consumers who rely exclusively on streaming. "Pay-TV subscribers favor shows released recently, while non-pay-TV streamers choose shows dispersed across several months or even years," according to the report. Why it matters: "Utilization of metadata and machine learning along with AI are crucial to maximizing returns on all of this investment in content," sys Greg Boyer, US Media & Entertainment Sector Advisory Leader at PwC. "User retention should grow as a recommendation becomes more intelligent and search function becomes more refined."
https://www.axios.com/newsletters/axios-media-trends-bf5d2ee3-619a-4015-8728-a679f81b4cde.html?chunk=5#story5
6. The next wave of sports distribution rights
Tech companies are expected to begin to invest more heavily in sports distribution rights and sports content, hoping to win over rights from traditional providers as contracts begin to expire in the next few years.
GroupM's ESP Properties division has outlined the next big wave of distribution contract expirations, many they argue will be spliced and diced differently to include more digital distributors come the next round of negotiations.
Why it matters: The power is shifting to the sports rights holders, who now have the bargaining power to divide distribution contracts among many more players that reach different audiences.
"We're going to see new types of groupings of rights and new forms of rights be created as rightsholders respond to how audiences consume content across different platforms and mediums," says Richard Hampson, SVP Market Insights and Analytics at GroupM's ESP Properties.
eCommerce will also be an essential consideration moving forward, says Hampson. ""Additionally what can't be overlooked is the commercial firepower that these tech companies have is so much greater than the traditional broadcaster."
Case in point: ESPN is launching a SportsCenter show on Snapchat's featured content platform, Discover. The show launched yesterday at 5 p.m. and features a new slate of anchors and content catering to a younger, mobile audience.
https://www.axios.com/newsletters/axios-media-trends-bf5d2ee3-619a-4015-8728-a679f81b4cde.html?chunk=6#story6
7. Reddit CEO sets sights on IPO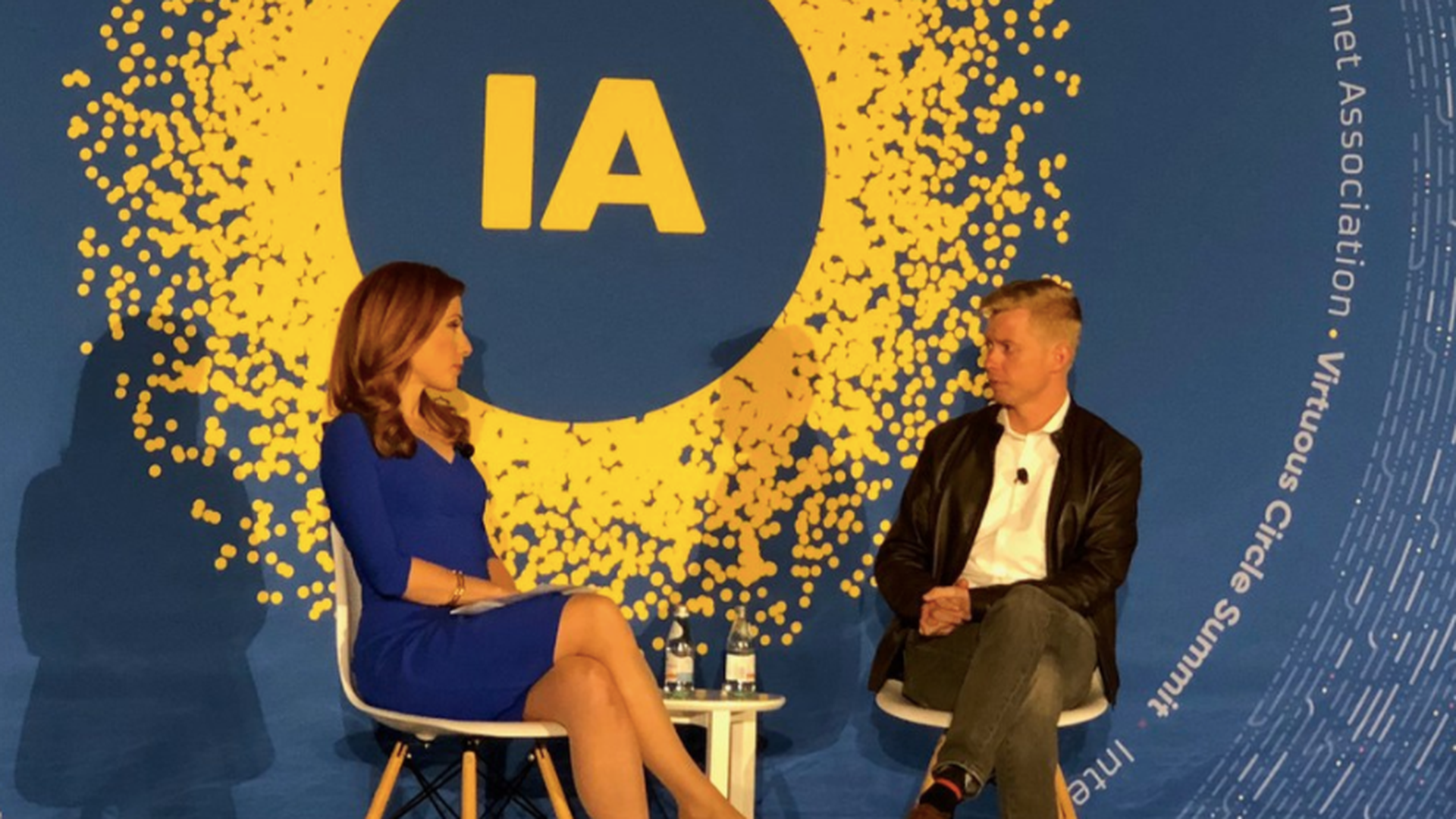 Reddit CEO Steve Huffman said the media site is planning to go public. While the timing is uncertain, an IPO is the responsible course of action for a tech company to pursue, Huffman said while speaking at an Internet Association event in San Francisco.
More from Huffman, via Axios' Kim Hart:
Competition: When asked if Reddit's biggest competition is Facebook, Google or traditional media, Huffman said his rivals are free time and office productivity. "We probably suck more hours out of work than any other company."
Ad revenue exploding: Advertising business is doing well, with revenue increasing five-fold in last couple of years, Huffman said.
On political advertising: Reddit doesn't allow ads from Russia or Syria. Huffman said he's in favor of more transparency, but "the devil is in the details."
On hate speech: He's considered implementing a hate speech policy, but prefers to let ugly speech be "drowned out" by other speech. "It's important to let these things play out," he said. "When you outlaw it, it turns people into martyrs."
https://www.axios.com/newsletters/axios-media-trends-bf5d2ee3-619a-4015-8728-a679f81b4cde.html?chunk=7#story7
8. Google hit with new wave of antitrust investigations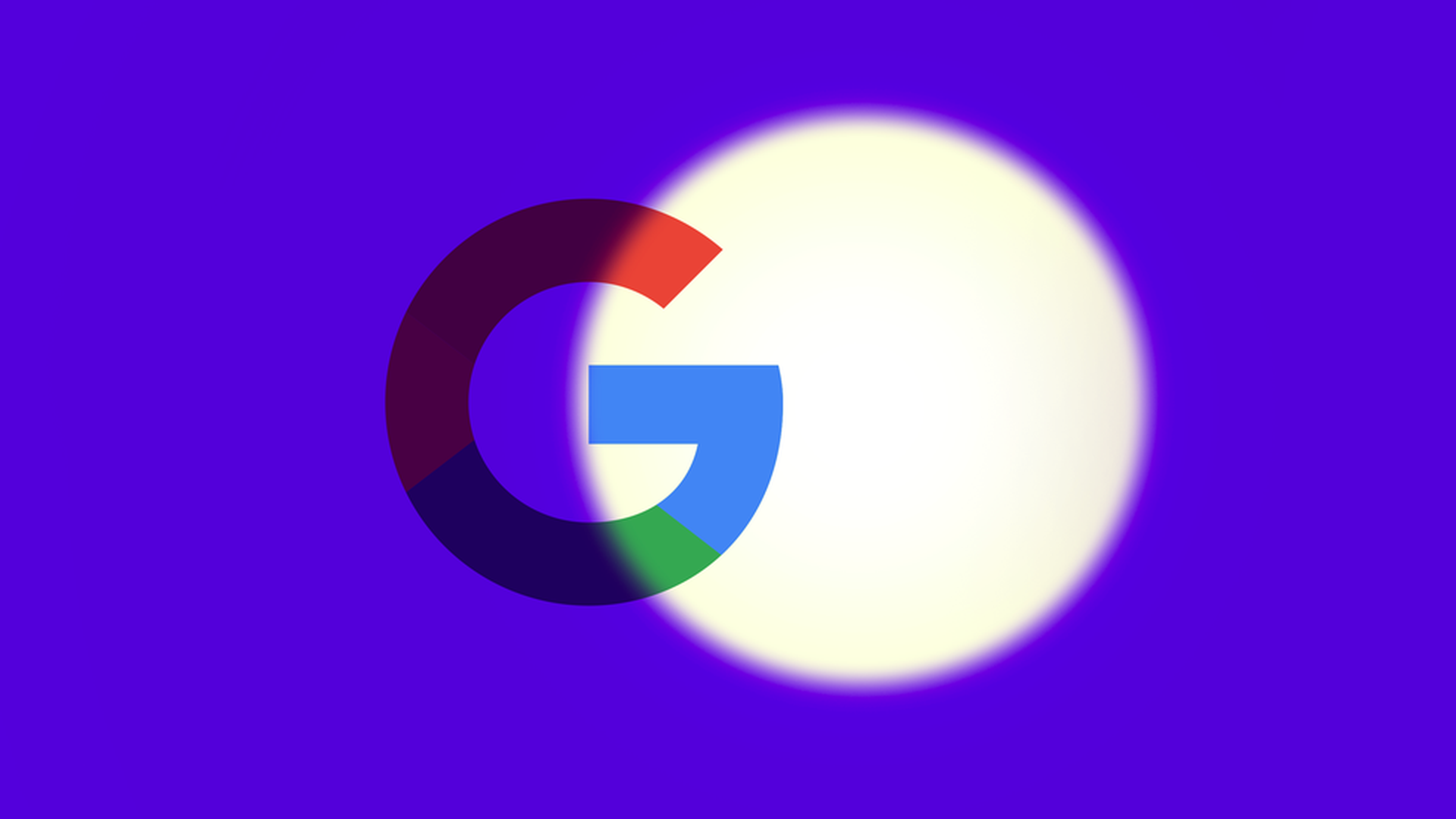 Two big developments:
In the U.S., "Missouri's attorney general is investigating Google for potential violations of the state's competition and consumer protection laws," Axios' David McCabe reports.
In Europe, "the EU is preparing to fine Google over its multi-billion dollar advertising empire as a high-profile investigation into its Android operating system is pushed back to next year," The Telegraph reports.
Why it matters: Regulators in Europe have been fighting Google's advertising and search dominance over the past year, so their efforts don't come as much of a surprise. But they are noteworthy given that the EU just fined Google $2.7 billion in June for antitrust violations.
In the U.S., talk of regulating tech companies has picked up momentum in light of the revelations that Russian-backed groups used tech platforms to spread misinformation. The U.S. has generally shied away from serious anti-trust regulations against tech power houses.
Worth noting: The European Commission launched a series of steps to fight against fake news Monday. In doing so, it will set up a "High-Level Expert Group" and will welcome public input through February.
https://www.axios.com/newsletters/axios-media-trends-bf5d2ee3-619a-4015-8728-a679f81b4cde.html?chunk=8#story8
9. Advertisers caught in the middle of a political news war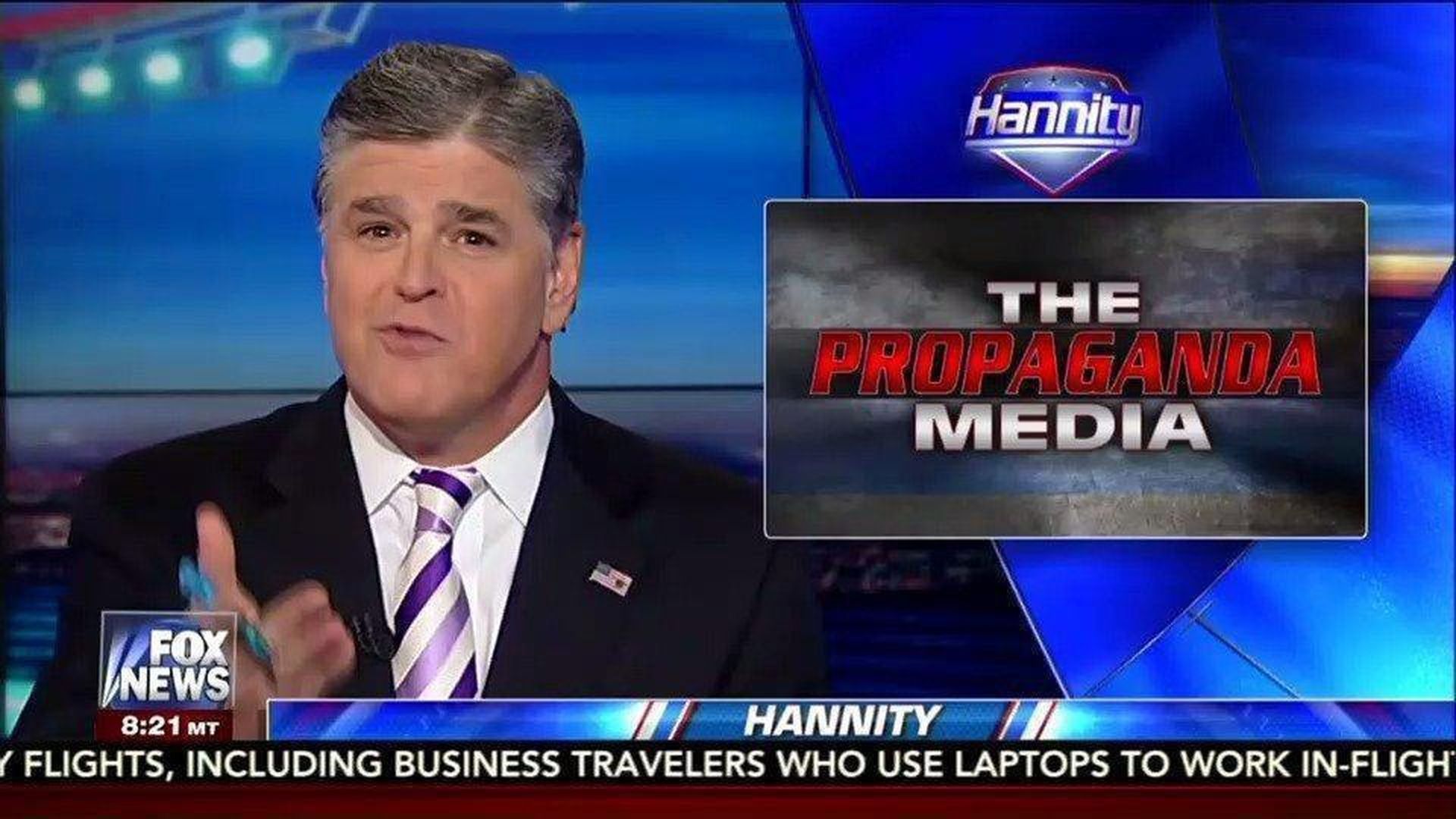 A handful of advertisers have pulled their ads from Fox News in response to Sean Hannity's coverage of the Roy Moore sexual harassment saga. Conservative audiences are crying foul, and bashing the products of the companies that pulled their ads, literally.
The controversy occurs just a week after Fox pulled ads from progressive mogul Tom Steyer that called for President Trump's impeachment, citing viewership complaints.
Why it matters: It's part of a growing trend where advertisers leverage their dollars to try to sway the hand of the media platform they're working with, a tactic that has picked up steam this year as advertisers have boycotted Bill O'Reilly and Sean Hannity's shows, as well as Breitbart and YouTube.
Go deeper: A CMO Council and Dow Jones study last quarter found that 78% of the 300 senior marketers questioned believe that unintended associations with unsavory content, images, topics, audiences or conversations will hurt their brand's reputation, per Marketing Week.
https://www.axios.com/newsletters/axios-media-trends-bf5d2ee3-619a-4015-8728-a679f81b4cde.html?chunk=9#story9
10. 1 Drudge thing: "Not even a thank you"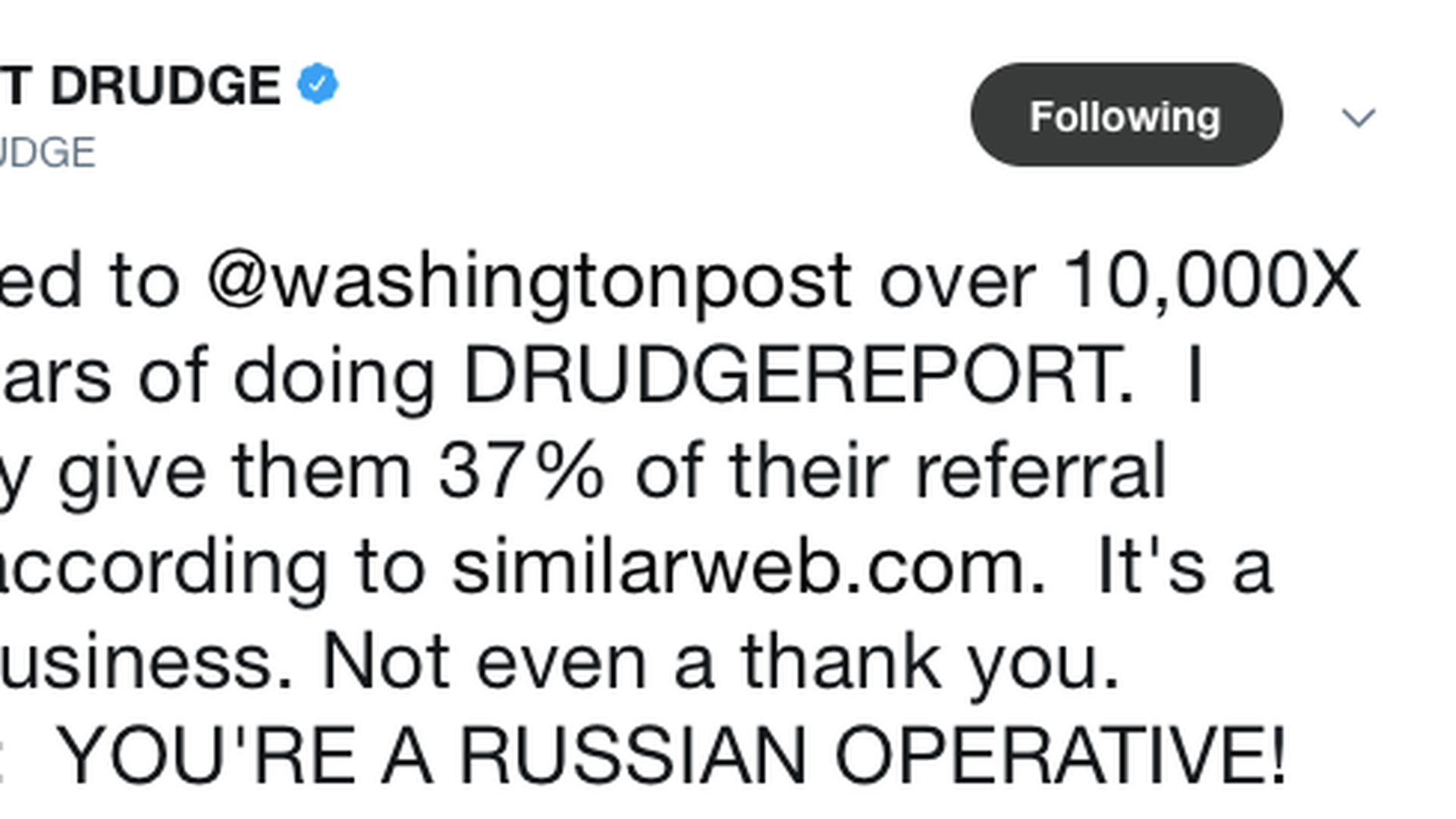 Matt Drudge is blasting The Washington Post for reporting that he regularly linked to "Russian Propaganda." The conservative media tycoon has taken to his personal Twitter account to criticize the Post.
Why it's personal: Drudge is known for driving traffic to premium publishers in the digital ecosystem for years, and many publishers pitch Drudge daily on stories to put on his website.