Axios Media Trends
January 21, 2020
Good morning. Today's Media Trends is 1,899 words, a 7 minute read. Sign up here.
1 big thing: Digital media breakthrough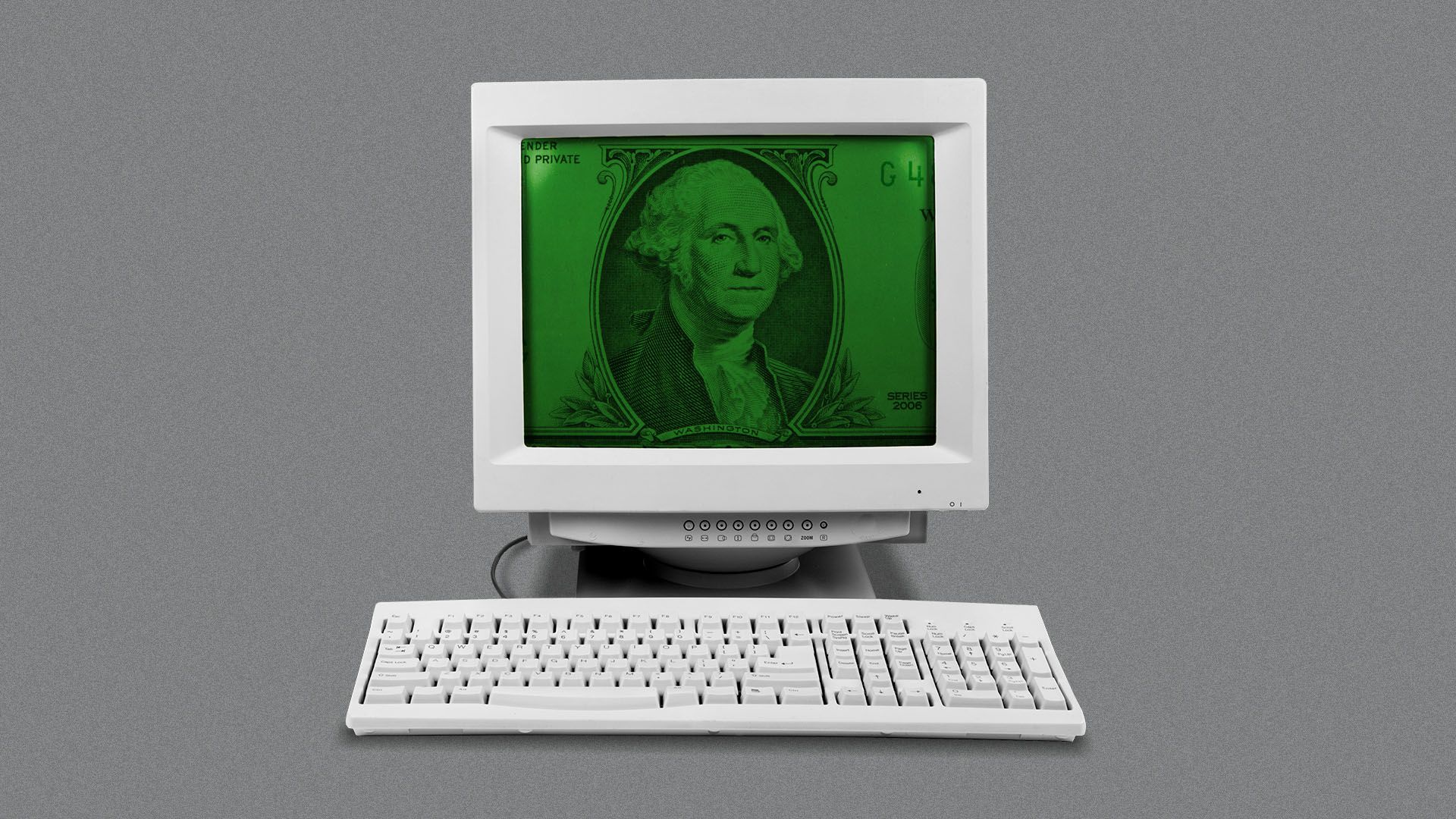 Digital publishing is doing something it hasn't done en masse since the dawn of the Internet: make money. 
Why it matters: Business Insider, Vox Media, The Information, Axios and Politico all turned profits in 2019, in several cases for the first time ever, sources tell Axios.
Others are expecting to do so this year, including The Athletic, BuzzFeed and Vice.
The big picture: Five trends are working in digital media's favor: 
A global wave of new copyright laws means that platforms are likely to have to start paying publishers for the right to carry their content, even if it's just a linked headline or bit of text.
Some tech companies are getting ahead of it. Facebook is paying select publishers up to multi-million dollars annually to distribute their content. Platforms like Apple, Twitter and Snapchat give publishers a cut of the ad revenue they make or sell off their content.
Increased demand for creators and creativity to produce podcasts and TV shows for the new streaming platforms. Last year saw record demand for television original series. Demand for podcast and audio content is also leading to a record number of digital companies to partner with podcast studios and distributors to create audio content like flash briefings and skills.
A regulatory and cultural shift towards privacy is pushing more advertisers to rely on first-party data to target users. Several publishers, like Vox Media, News Corp. and The Washington Post have created new data marketplaces to capture that demand.
The growth of big, murky online marketplaces in retail is forcing consumers to turn to trusted publishers for commerce recommendations and guidance, creating a new revenue stream for publishers.
The other side: Media companies that lack true scale or dominance of a specific niche continue to face challenges. Most executives believe this trend will continue, leaving a small group of large publishers and high-quality niche sites. 
Between the lines: There's hope for the bigger publishers to reach profitability, but many have had to slash costs to get there.
Some publishers that have raised lots of money, like Buzzfeed and Vice, have taken large-scale cuts in the past two years in order to get closer to profitability.
Be smart: These success stories have begun to allay investor concerns. Venture investors known for expecting quick returns tell Axios that they are beginning to take a longer view of their investments in publishers that have more sustainable business models, like subscriptions.
2. Exclusive: The Athletic raises $50 million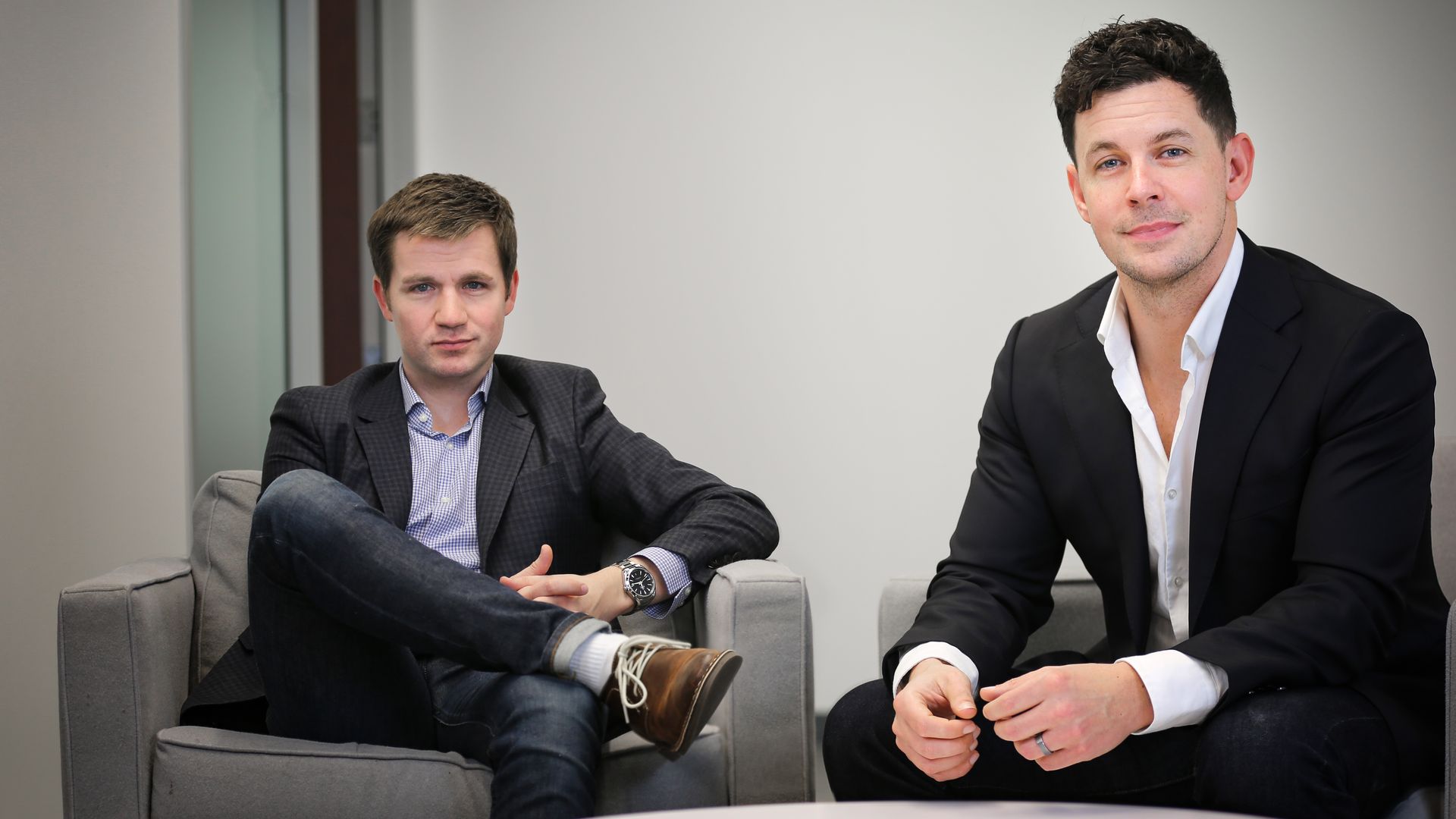 The Athletic, a subscription-based digital sports media company, has raised $50 million in a Series D funding round, executives tell Axios.
With this investment, the company has raised a total of $139.5 million since its launch in 2016 and is valued at roughly $500 million after the new raise, according to sources familiar with the deal.
Why it matters: The Athletic is considered an anomaly in digital media upstarts because it's focused on subscription revenue rather than advertising revenue.
Investors say they remain bullish on the company's ability to keep growing, because it's been able to grow its subscriber base quickly, especially overseas, while retaining existing customers.
The money will be mainly used to grow The Athletic's editorial operations overseas. Prior raises were used to poach veteran sports journalists with big salaries and to invest in audience, data and editorial teams to drive subscriptions.
Details: The round is being led by Bedrock Capital with participation from Emerson Collective and Powerhouse Capital along with existing investors.
Bedrock Capital led The Athletic's Series C round in 2018 alongside Founders Fund.
Matthew McConaughey also participated in the round via Plus Capital, a venture fund backed by top influencers from entertainment, TV, film, music, and sports.
Founders Fund, Evolution Media and Y Combinator also participated.
By the numbers: The company expects to become profitable in 2020 and says it will soon hit a million subscribers worldwide, according to The Athletic co-founder Adam Hansmann.
The big picture: Sports media is on a consolidation wave.
3. Trump effect: "Skip politics" culture on the rise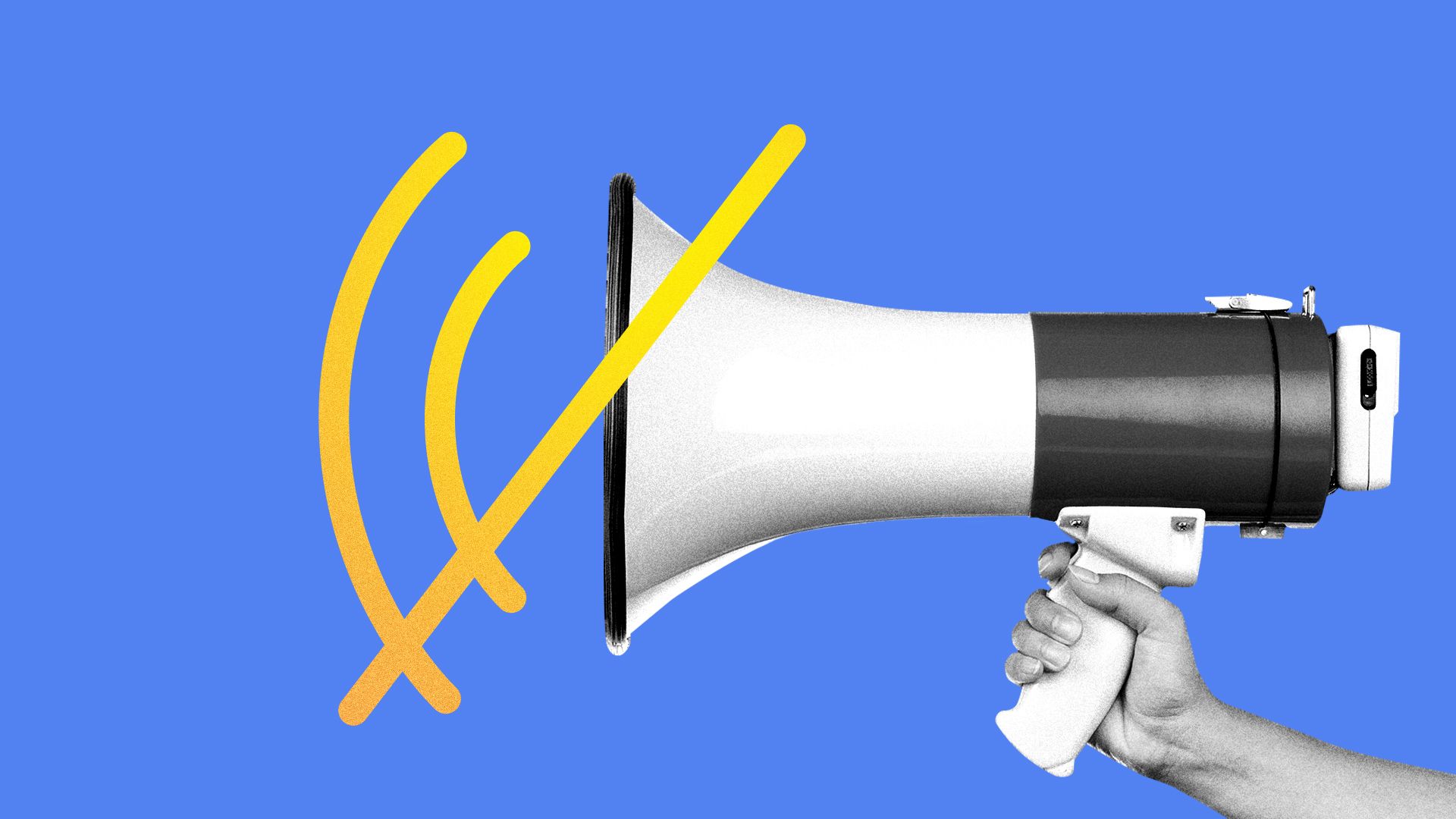 Amid a historic election year, and a heightened political climate, the media is looking for ways to cater to users who just want to tune it all out.
Why it matters: While some media companies and brands are leaning more heavily into politics, others are finding it helpful to give people a rest.
Driving the news: As impeachment hearings loom, advertisers are doing their best to avoid politics and to stay out of the political fray, the New York Times reports.
For some TV networks, this has become difficult. The Super Bowl on Fox will feature two multi-million dollar spots from President Trump and Michael Bloomberg.
NBCUniversal has reportedly been pitching the Olympics to advertisers as a politics-free zone. The International Olympic Committee earlier this year banned political statements by athletes at games.
Between the lines: Facebook said earlier this month that it would give consumers the option to stop seeing political ads in their feeds moving forward.
TikTok said last year that it would ban political ads because they don't fit the company's goal of creating an "entertaining, genuine experience" for users.
The big picture: In a hyper-political era, few places have become void of politics.
Golden Globes host Ricky Gervais urged award recipients to skip political talk during their acceptance speeches, a trend that's grown during the Trump era.
Seth Meyer's new Netflix stand-up special includes a "skip politics" button that allows users to skip over the Trump jokes.
Developers have taken to search engines to build "deTrumpfiy" extensions to let users replace mentions of Donald Trump in their web browsers.
Britain's Sky News launched a "Brexit free" channel in October for customers sick of 24/7 Brexit coverage.
4. Ad industry spars over privacy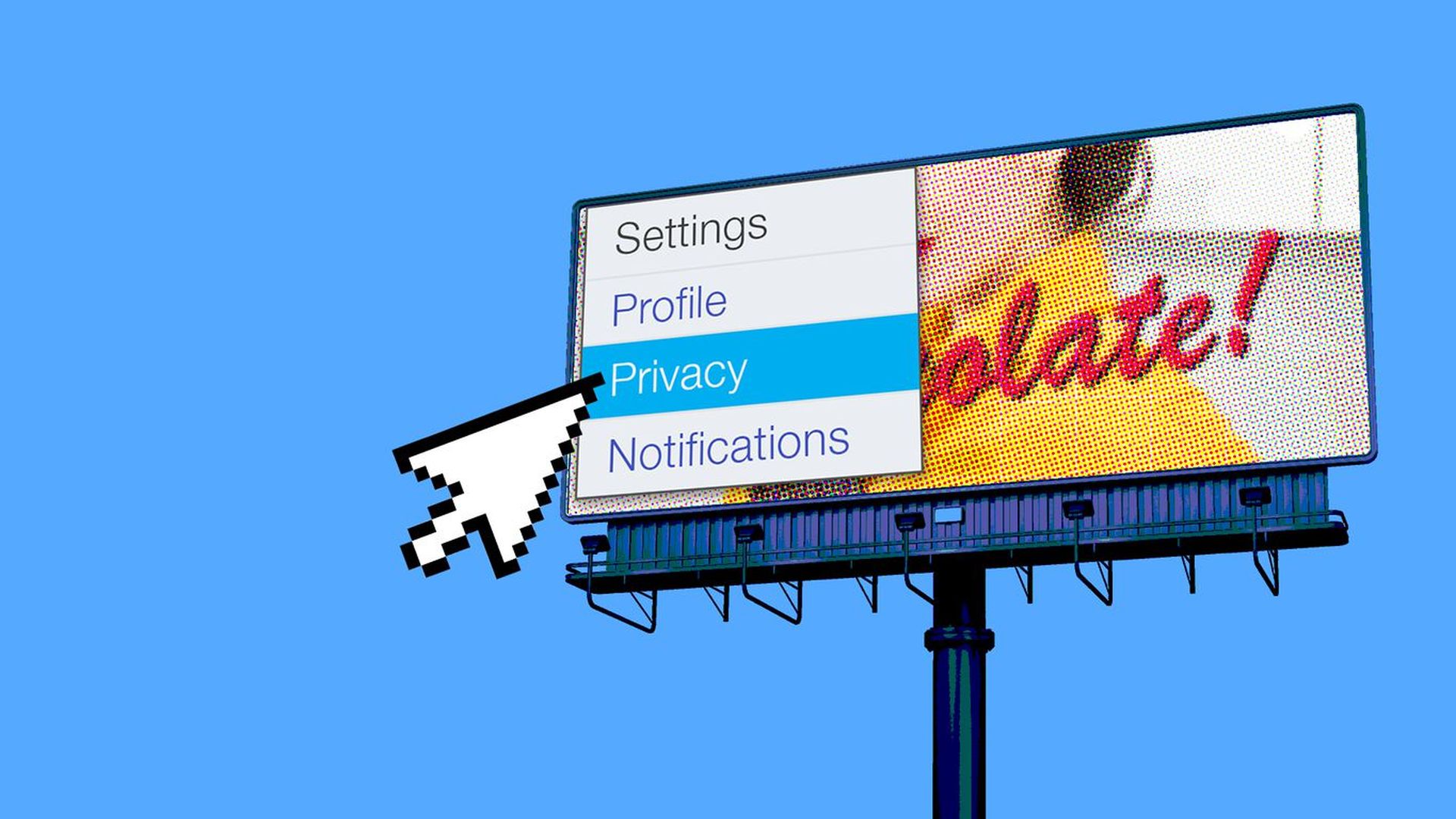 After years of operating with minimal oversight or concern for user privacy, the advertising industry is finally beginning to adopt a privacy-first supply chain that it hopes will gain back the trust of frustrated consumers.
Why it matters: Even though the industry has banded together to push back against state privacy regulations, it's at odds over how it should proactively prepare for a more privacy-focused advertising ecosystem.
Driving the news: Two of the biggest ad trade groups, the 4A's (The American Association of Advertising Agencies) and ANA (The Association of National Advertisers), released a joint statement last week condemning Google's decision to phase out support for 3rd-party cookies in Chrome, the last major web browser to do so.
Be smart: While the industry seems split over the cookie phase-out, it is much more aligned on regulation.
For decades, advertising trade groups lobbied furiously against any privacy legislation, fearing that efforts to make it harder to target consumers with ads would put a damper on the industry.
But now that states are beginning to pass their own laws, like the California Consumer Privacy Act (CCPA), which went into effect earlier this month, most groups are banding together in favor of a national privacy law.
BONUS: Chrome's decade rise to dominance
Cutting support for the cookies placed by advertisers and other third parties will force the digital ad and marketing industries to be more privacy-focused, although cookie-based targeting is at this point mostly outdated.
The big picture: For decades, advertisers relied on cookies to track users across the web and to retarget them with ads, particularly on desktop. The dominance of mobile-based ads has made that tactic somewhat obsolete.
Chrome is the last major internet browser to discontinue cookies. Because it's one of the biggest desktop browsers by market share, it means that the end of the decades-old tracking technology is finally in sight.
Unlike rivals Apple and Mozilla, which started blocking third-party cookies by default in their browsers last year, Google says it plans to take a more gradual approach to phasing out cookies.
Why it matters: Some publishers fear that limits on cookie targeting will force them to depend even more on Google's ad tech for ad targeting.
As a result, Google could find itself "in the crosshairs of antitrust enforcers who are already eyeing companies' use of data as a possible antitrust concern in a series of competition cases," Politico reports.
Go deeper: Google to phase out third-party cookies
5. Big city papers face headwinds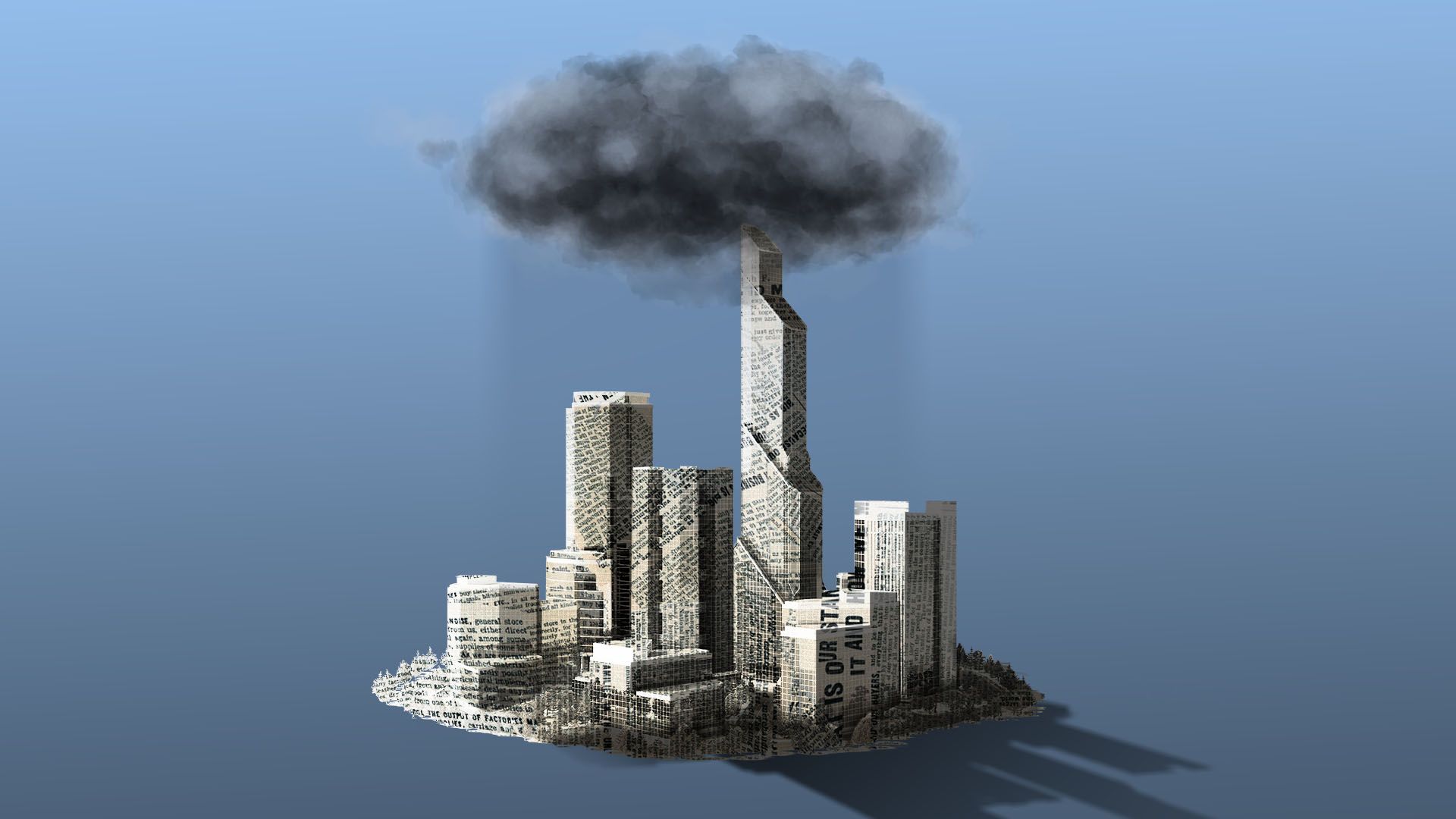 The local news crisis is hitting major cities across America, proving that big papers aren't immune from the financial pressures that are causing a near collapse of hundreds of local outlets across the country.
Why it matters: In some cases, their problems are harder to solve.
Driving the news: In a desperate plea for help, two investigative reporters at The Chicago Tribune penned a New York Times editorial Sunday, foreshadowing signs of major cuts at the 173-year-old paper, following its acquisition by Alden Global Capital, a hedge fund known for cutting journalists at local papers to maximize profits.
The trend is spreading across the country. Just days before their colleagues at the Chicago Tribune penned that op-ed, a reporter at the Orlando Sentinel also detailed a similar experience of being offered a string of buyouts to encourage senior journalists to leave. The Orlando Sentinel, as part of the Tribune chain, is also owned by Alden Global Capital.
The big picture: Cuts to big-city papers around the country are happening parallel to an increase in ownership of newspapers by hedge funds and private equity firms that have absorbed the entities to find synergies and potentially make some cash.
Be smart: Even some national titles owned by billionaires or well-off families are struggling.
The Seattle Times, which is majority-owned by Frank Blethen and his family, is facing dozens of layoffs as the paper prepares to close its main printing plant this week.
The Los Angeles Times, which was purchased by billionaire Patrick Soon-Shiong in 2018, hasn't been able to turn its paper into a digital success yet.
Go deeper: Cities are turning into news deserts
6. Peacock goes all in on ads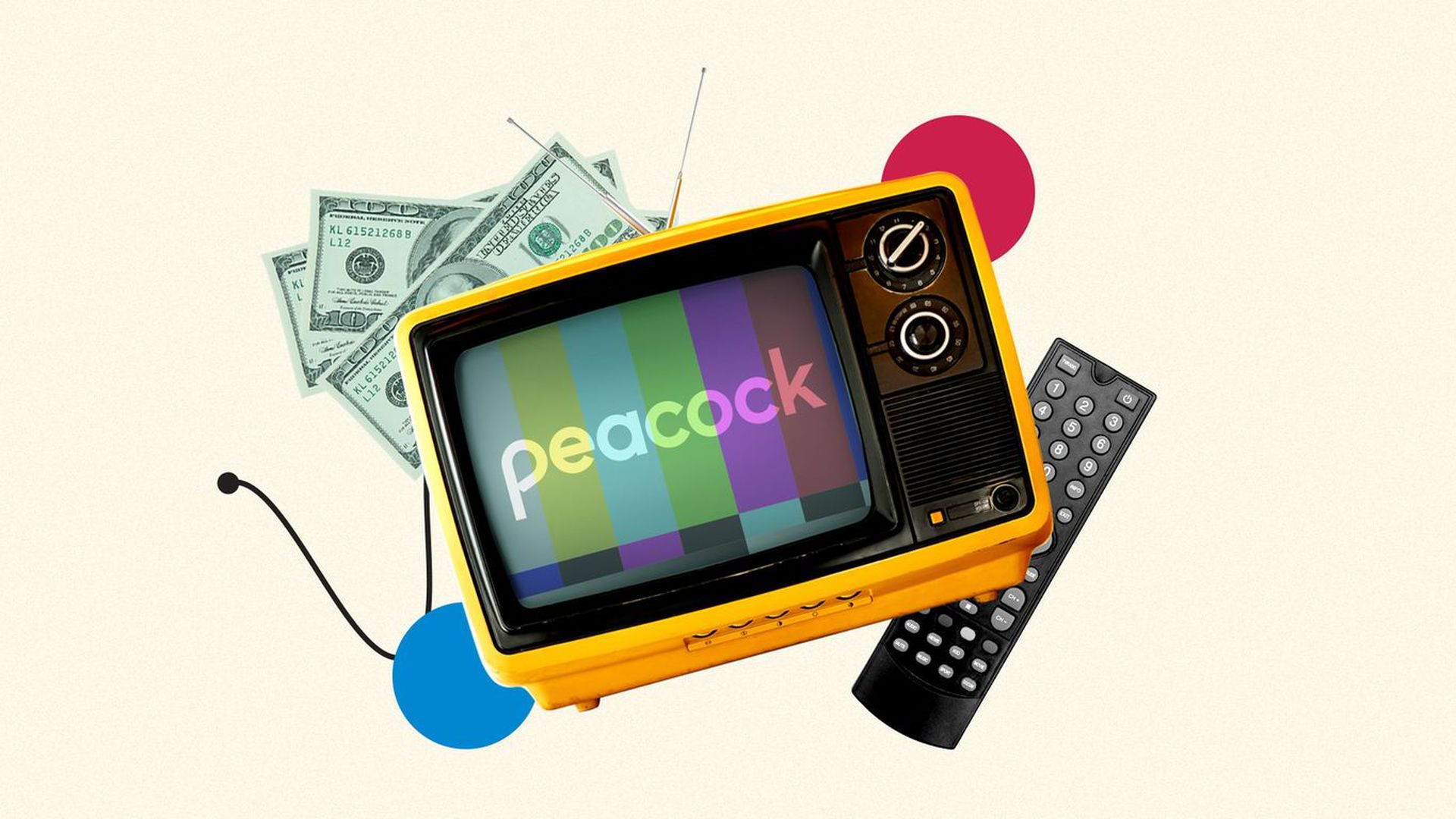 NBCUniversal unveiled parts of its new streaming service, Peacock, to investors in New York Thursday, including details about its pricing tier, programming and ad strategy.
Why it matters: Unlike some of its entertainment rivals, NBCU plans to make its service mostly free to consumers, supporting it through advertising. Netflix and Disney, who are considered the two streaming titans to beat, are ad-free.
Be smart: Peacock's advertising-based strategy will help Comcast sell advertising for its traditional television networks. Its sales team will be able to package these fancy digital TV ads with regular TV ads.
NBCU already houses a powerful advertising team with billions of dollars in ad revenue across digital, mobile, television, audio and streaming channels.
7. Twitch grows bigger than gaming
Twitch, the Amazon-owned video-streaming service that got its start with live vide0-gaming and esports, is expanding into other other verticals, Axios' Kia Kokalitcheva and I write.
Why it matters: So many Silicon Valley social and video upstarts debut with a niche purpose, like Twitch with live-streaming esports or Discord with chatting about esports, but eventually broaden in scope as consumers find new uses for them.
The big picture: A growing portion of the hours watched on Twitch now comes from non-gaming categories like video blogging and ASMR videos.
Just Chatting, the live vlogging category on Twitch, is close to becoming the second-most popular category on its top games chart, according to a Q4 report from StreamElements, a company that provides tools and resources for live video content creators.
Between the lines: Non-gaming Twitch stars are beginning to develop widespread prominence, while Twitch gamers are becoming celebrities in areas that transcend gaming, like music, art, and video blogging, per Wired.
What's next: Twitch still owns the vast majority of hours watched on live gaming platforms, but Facebook Gaming and Microsoft's Mixer are quickly growing.
Go deeper: Esports, the new social square
8. 1 fun thing: A wave of female media CEOs
Guardian Media Group appoints Annette Thomas as chief executive (The Guardian — Jan 20)
Pride Media names veteran female LGBTQ editor Diane Anderson-Minshall as first female CEO (Los Angeles Blade — Jan 15)
Philadelphia Inquirer names Former New Yorker executive Lisa Hughes first female publisher (Philadelphia Inquirer — Jan 14)
Elsewhere in the C-suite shuffle: