Axios Media Trends
June 18, 2019
Thanks for subscribing to Media Trends. Tell friends to follow along by signing up here.
🇫🇷 Good morning from Cannes. Join us for interviews tomorrow. (Details at bottom.)
Today's Media Trends is 1661 words, a 7 minute read.
Situational awareness: BuzzFeed News staffers walked out of U.S. offices yesterday in an effort to push for union recognition, just days after Vox Media staffers unanimously ratified their first union contract. More than 30 media companies have unionized in the past two years.
1 big thing: Digital ad industry commits to major overhaul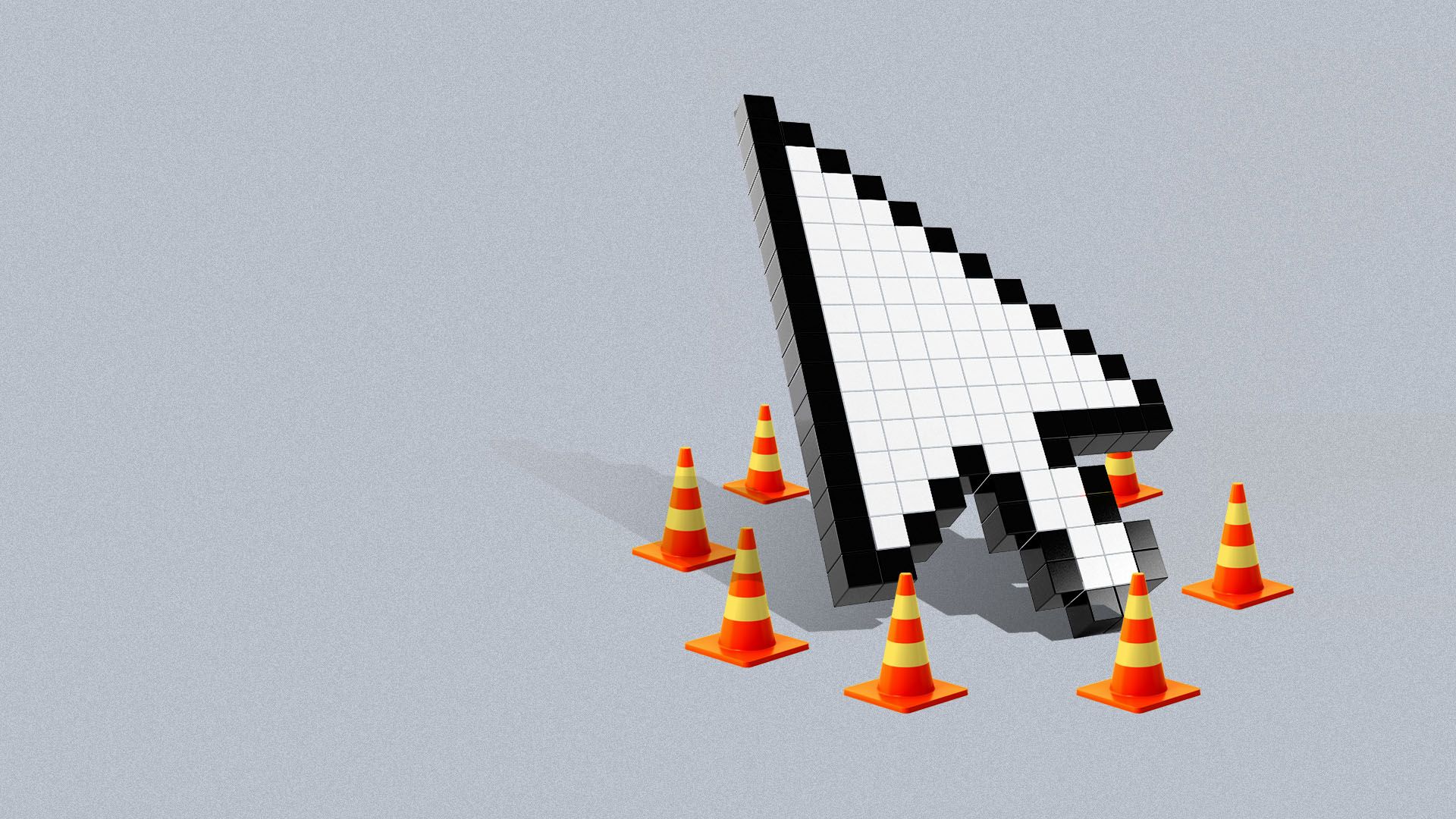 Dozens of the world's biggest advertising and content companies — including major tech firms, brands, ad agencies and industry groups — announced today their commitment to a new alliance that is being created to take significant steps to improve digital safety.
Why it matters: It's the biggest and most comprehensive industry effort to date on the brand safety crisis online. Competing groups are putting their differences aside to solve the problem quickly in the face of global threats of regulation.
"Because we don't know what the regulation is going to look like, we want to get out front and figure out how to solve problem," said John Montgomery, EVP of Brand Safety at GroupM.
Details: The immediate focus of the Global Alliance for Responsible Media is to create a working group to prioritize concrete steps to begin creating actions, processes and protocols for protecting people and brands from nefarious content online.
The launch members of the Alliance will meet for the first time Wednesday at the Cannes Lions International Festival of Creativity in France. The meeting will be hosted by the World Federation of Advertisers (WFA) Board.
The group so far includes major advertisers like Adidas, Mastercard, Nestlé, Procter & Gamble, Shell and Unilever — as well as publishers like NBCUniversal and Verizon.
It also includes Facebook, Google/YouTube and Twitter, and other tech platforms are close to signing on. GroupM, the ad buying arm of ad holding giant WPP, is taking a lead role on the agency side, and says other ad holding groups will be committed to the effort. All the major ad trade groups are in.
The big picture: Lawmakers worldwide are debating potential regulations for the digital advertising and content industries.
Be smart: While talks of growing regulation make new laws and rules feel inevitable, the advertising and digital content industries have been particularly good at coming together to self-regulate when their industries face existential crisis.
In 2009, several advertising several trade organizations created the Digital Advertising Alliance to develop self-regulatory principles for online behavioral advertising per the recommendation of the FTC, which had been looking into data privacy rules online.
In 2016, platforms built sophisticated political advertising transparency tools, eventually beating lawmakers to regulating the problem before the Honest Ads Act won enough support in Congress.
Today, the alliance is being launched as the industry is faces the prospect of national privacy legislation that would threaten the data collection necessary to execute many digital ad transactions.
Between the lines: One of the goals of the Alliance would be to create cross-industry brand safety standards that Google, Facebook, Twitter and other tech companies would use when evaluating content online.
This would unify tech companies in the decision-making process over what types of content remains on their platforms.
Our thought bubble: We've seen several times in recent weeks that different standards across platforms about what type of content is considered safe causes confusion and frustration among lawmakers, brands and consumers.
BONUS: Cannes you not?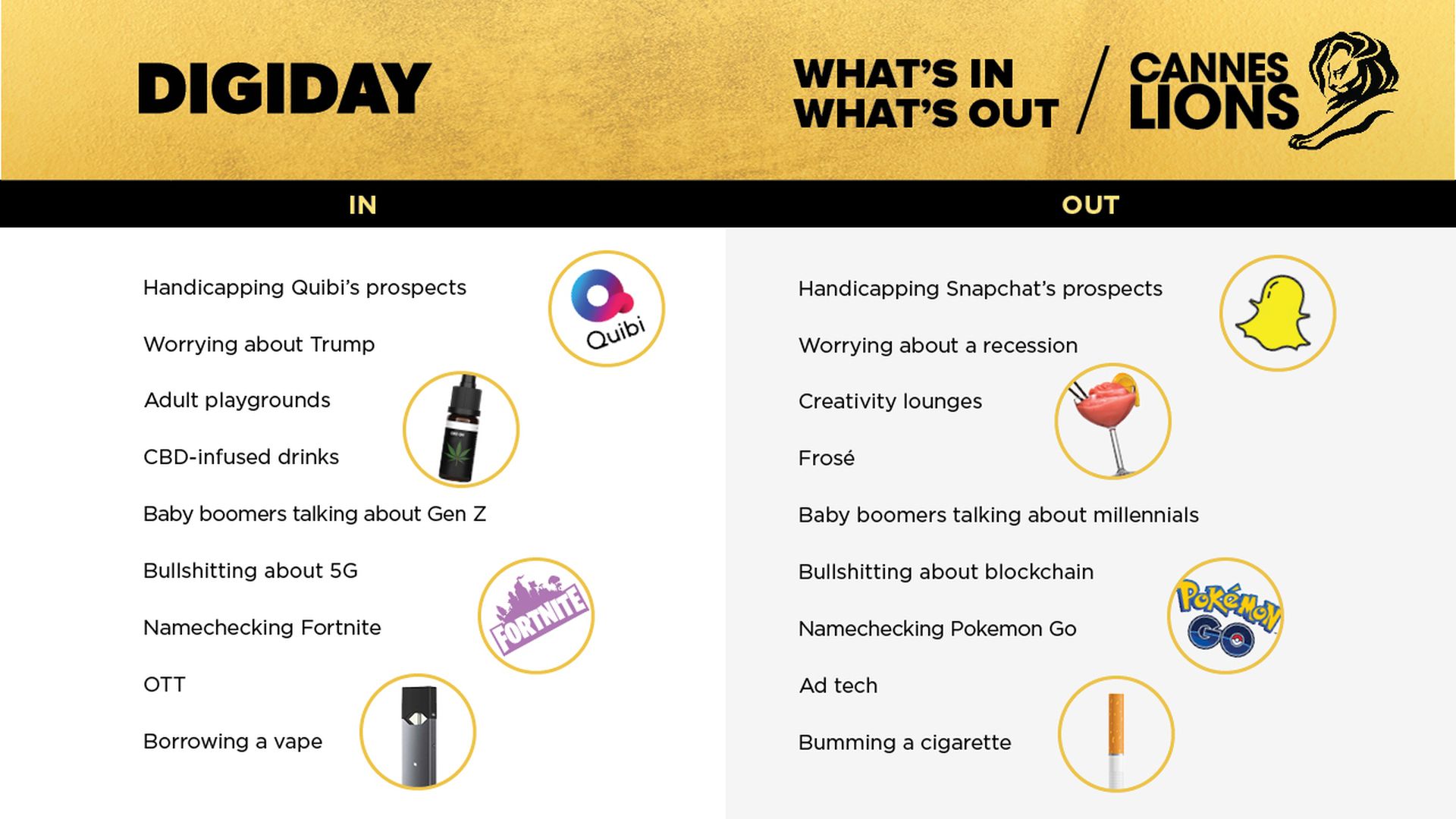 For the past few years, leaders in the advertising, marketing and media industries have dismissed Cannes as a fancy working vacation for high-level executives.
While lots of deals are brokered, few major announcements are made at the festival. Several big name CMOs and publishers were noticeably absent this year.
Driving the news: The event, which was created decades ago to celebrate creativity and innovation, has been overcome by talks about regulation, consolidation and survival. Similar trends persisted at this year's Consumer Electronics Show and SXSW.
Yes, but: Cannes also serves as a half-way point during the year for executives to assess how partnerships and deals are going, many brokered at the Consumer Electronics Show in Las Vegas in January.
It also serves as an opportunity for marketers to observe and/or embrace new trends. Digiday's annual list of what's "in" and "out" at Cannes is a fun overview of what's being discussed and experienced on the ground here in France.
2. Facebook unveils Libra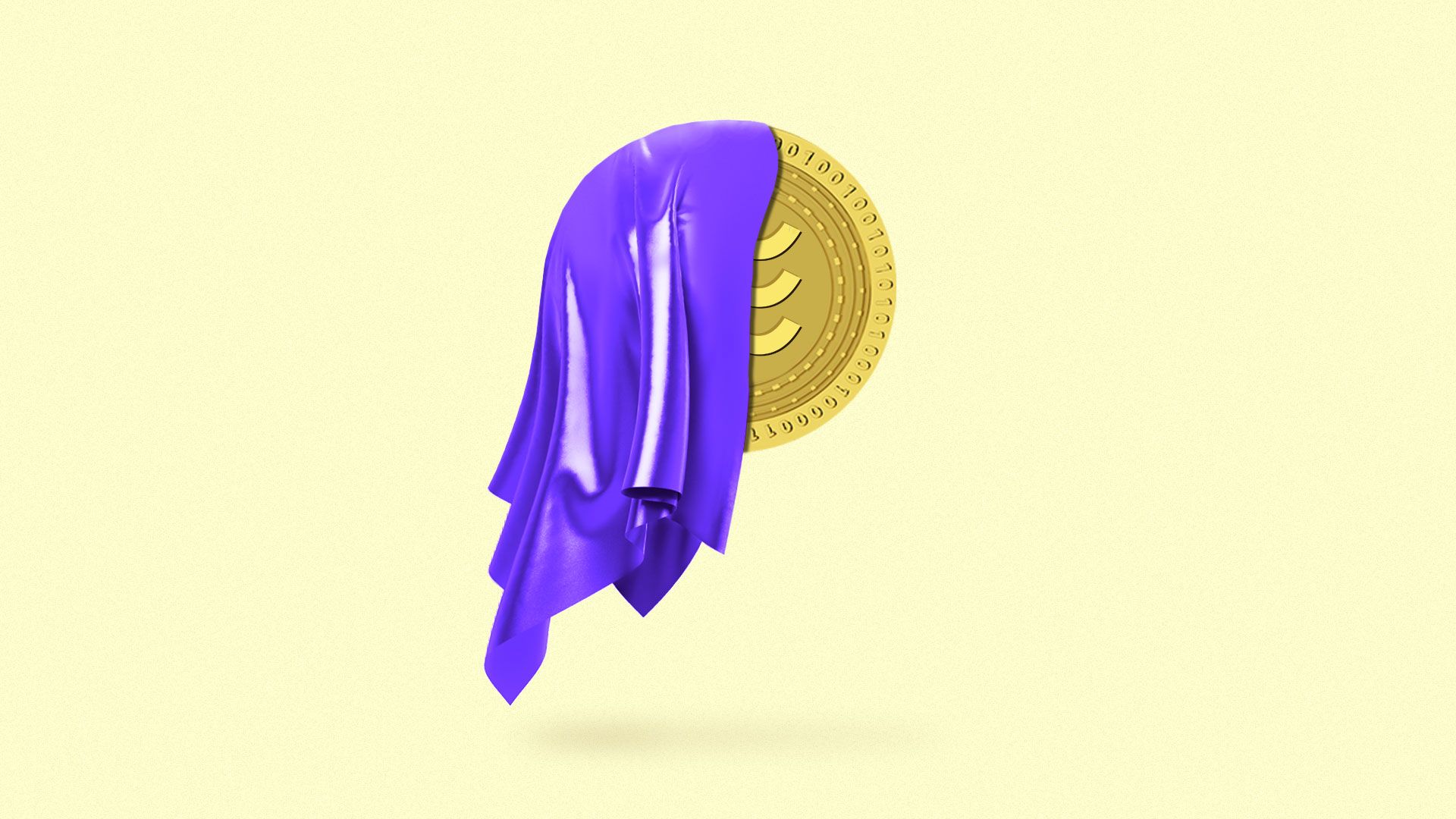 After nearly a year of speculation, Facebook has finally unveiled its plans to create a cryptocurrency, which will be called Libra and debut in 2020, Axios' Kia Kokalitcheva writes.
Why it matters: With more than two billion users, Facebook is arguably better positioned to roll out a global digital currency than any other company, government, or organization.
Yes, but: That's also a source of concern over how much influence Facebook will hold over the new currency, given the company's history of amassing power and its record of privacy controversies.
3. Legacy media goes private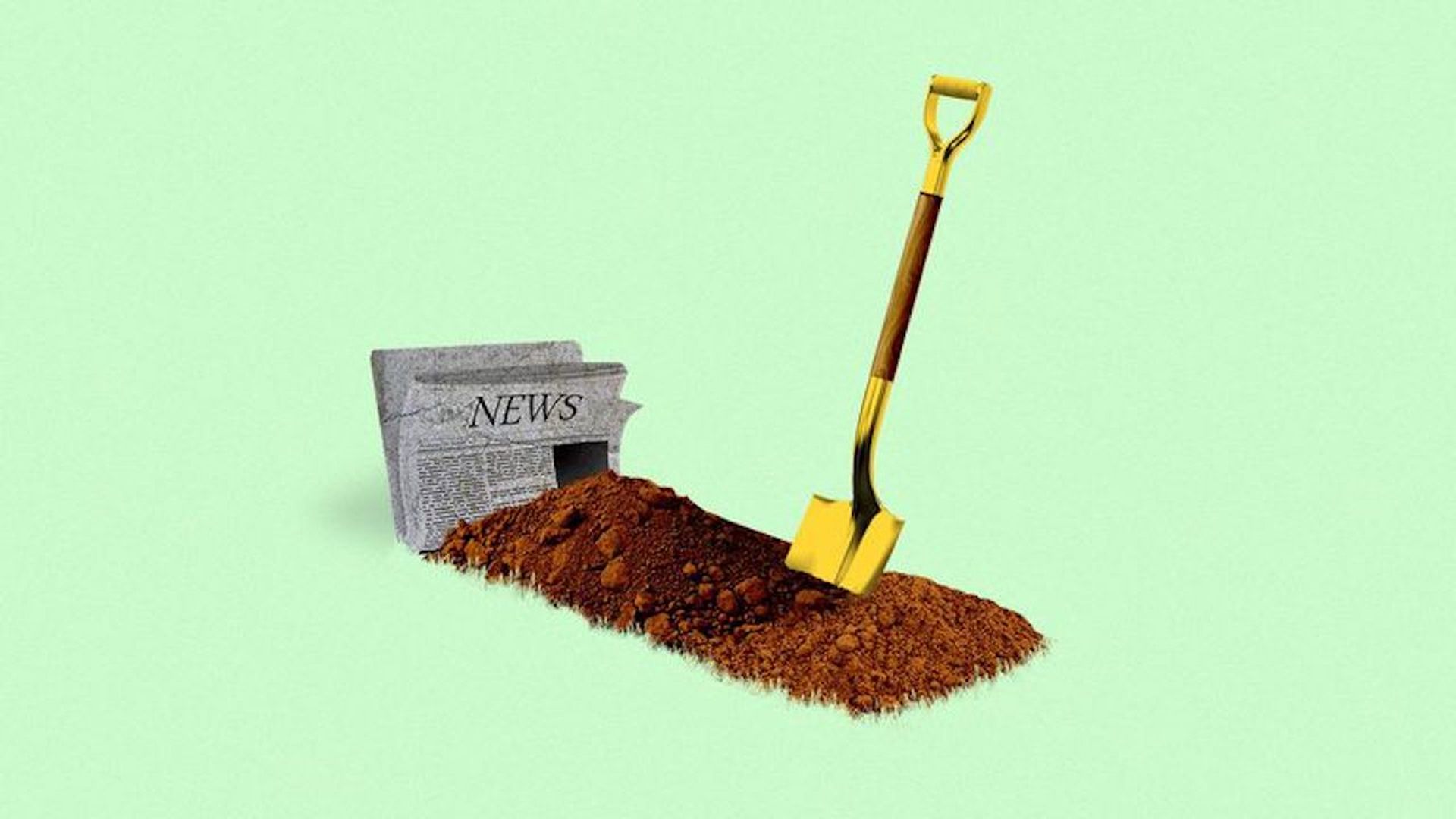 The legacy media business hasn't seen an IPO for a very long time. Instead the big trend is the other way around: public companies being taken private, Axios' Felix Salmon writes.
Driving the news: KKR is returning to the industry with an agreed bid to take German publisher Axel Springer private at a valuation of $7.7 billion. The news came after hedge fund Elliott Associates agreed to buy Barnes & Noble for $683 million.
The big picture: Private equity has a less-than-stellar track record in the industry.
4. Satellite survival struggle
AT&T's DirecTV satellite service and Dish Network's satellite service are reportedly open to merger talks, Bloomberg reports.
Why it matters: While a proposed merger of the two companies years ago was deemed anti-competitive, analysts tell Bloomberg that market conditions today could make regulators more inclined to approve a merger.
Be smart: Industry leaders hoped skinny bundles like Dish's Sling TV and AT&T's DirecTV Now could help satellite companies make up for Pay-TV losses.
But skinny bundles aren't making up for those losses, according to recent data.
Regulators at the FCC have been more bullish on regulation of legacy content and connectivity industries, like telecom and broadcast, because technology companies have chipped away at the dominance of many legacy industries.
What's next: Regulators are currently assessing whether to approve another telecom mega-merger between the country's 3rd and 4th-largest mobile providers, T-Mobile and Sprint.
While the merger has gotten approval from the FCC, the DOJ reportedly wants both companies to establish another wireless competitor with a dedicated network in order to win approval.
Dish is now advocating for the merger because it wants to buy assets that the companies would have to divest, The Wall Street Journal reports.
Go deeper: Satellite TV's tricky future in the cord-cutting era
5. Publishers embrace skills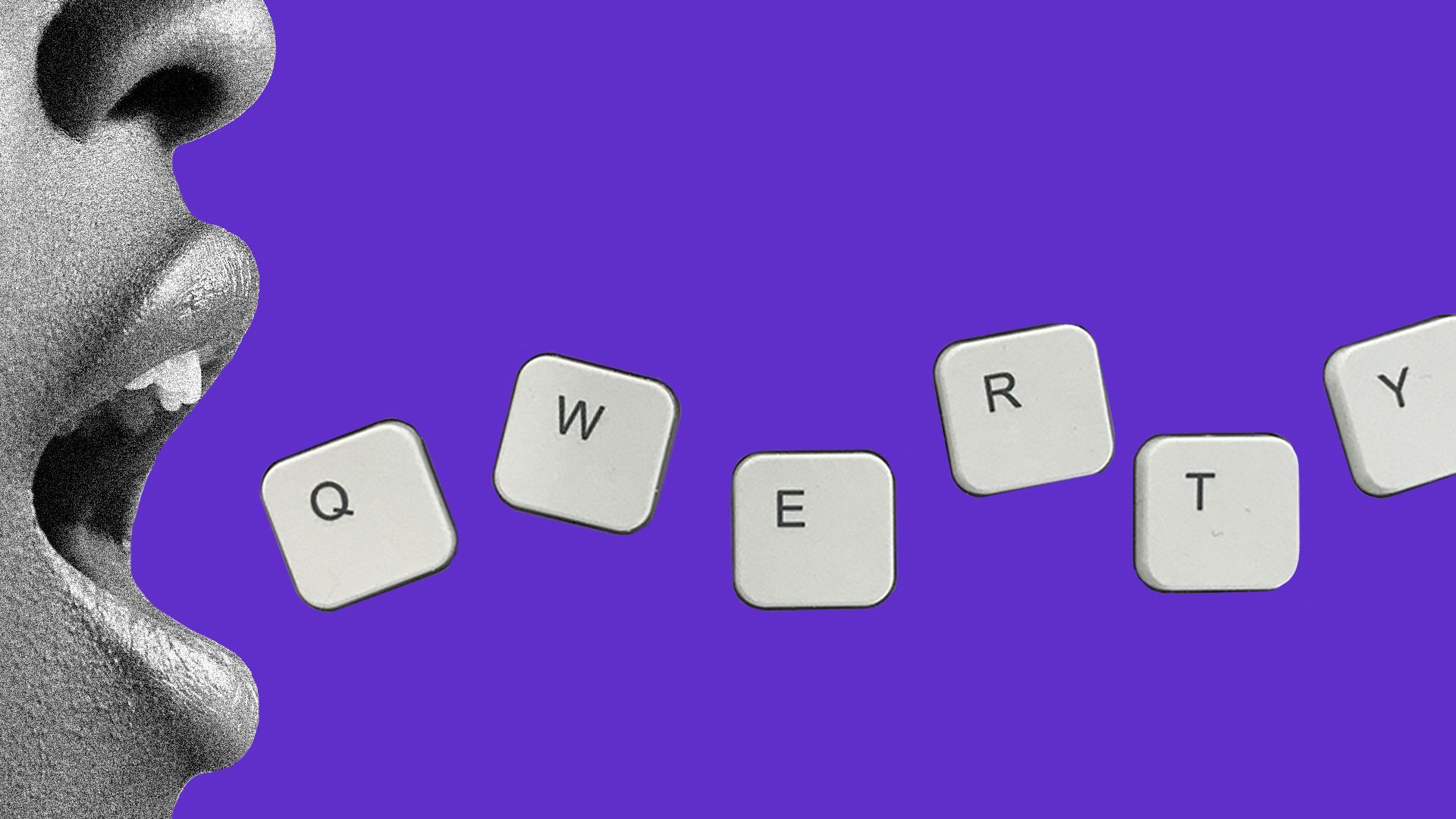 News publishers are investing in building "skills," or programmed commands for smart speakers, in order to make their content more accessible to audiences via voice assistants.
Why it matters: Smart speaker adoption is skyrocketing, but news consumption on those devices still lags. Unlike music, weather or traffic updates, publishers have to create custom content that works for audio platforms.
Driving the news: The Atlantic Monday launched the "Daily Idea," a smart speaker skill for Amazon Echo and Google Home that delivers a short summary of a single article in two minutes.
The New York Times announced in January that it built a set of Alexa skills to help readers discover its content on Amazon Echo devices.
Hearst began developing Alexa skills back in 2017 when the voice assistant platform was still very nascent.
Dozens of other news companies like NBCUniversal, CNN and Al Jazeera have launched skills over the past two years to make their news content more accessible on voice assistants.
Yes, but: Skill discovery is still very difficult on voice assistants. For that reason, publishers are working to build up their brand recognition so consumers know to ask for specific news publisher content when speaking to their smart devices.
Go deeper: The NYT's plan to make money from voice
6. Exclusive: Former Snap exec launches an Amazon for luxury goods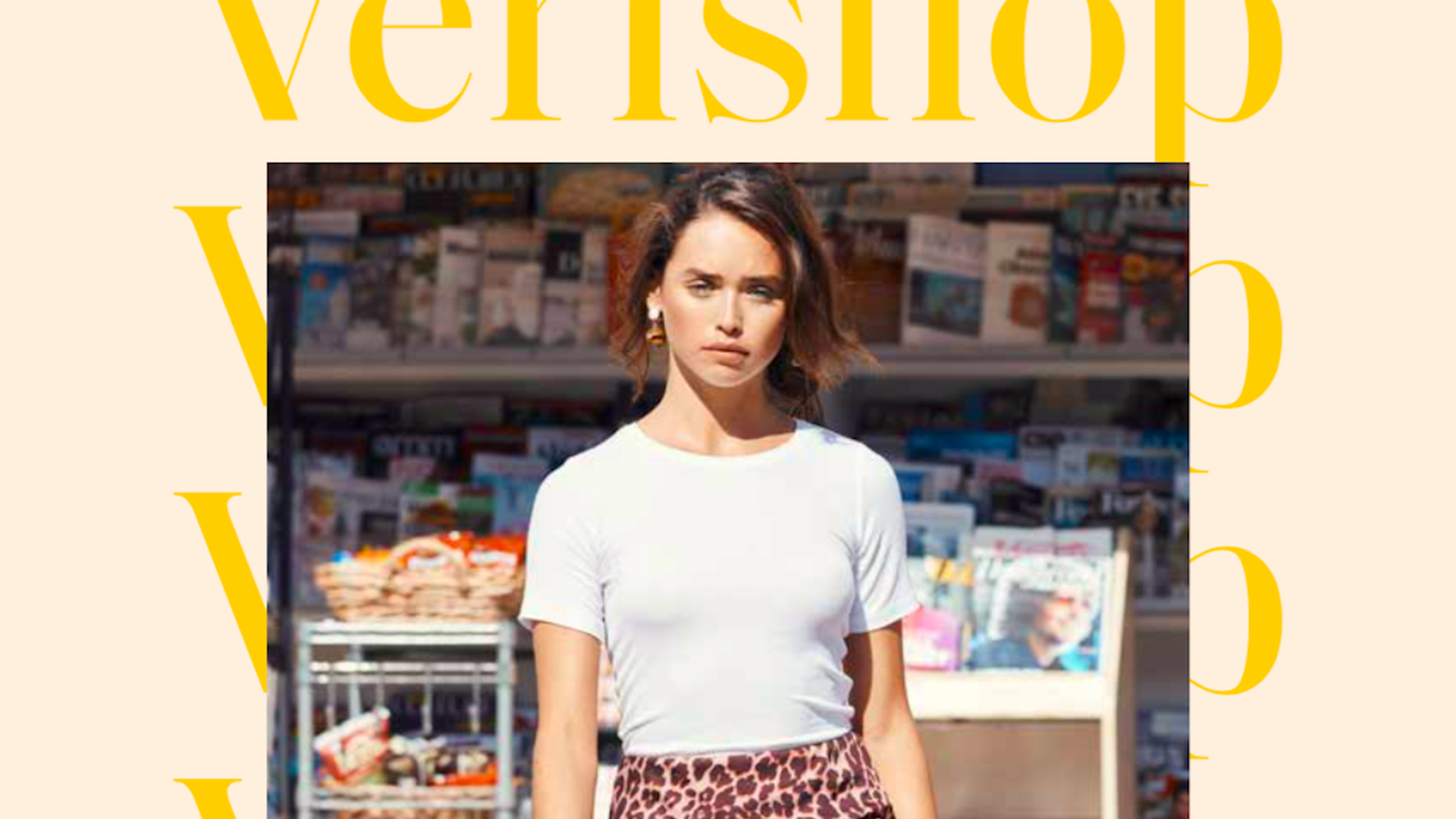 Former Snapchat Chief Strategy Officer Imran Khan is today launching Verishop, a digital marketplace for luxury goods, with more than 150 contemporary brands across multiple lifestyle categories.
Why it matters: 3 decades into the internet era, there still isn't a major ecommerce destination for department store quality shopping online. This is especially true given Amazon has chosen to focus on basic goods instead of luxury.
Between the lines: Traditional luxury department stores haven't been able to crack the digital marketplace in a meaningful way. Some luxury aggregation retail sites have broken through — like Rue La La, Gilt, The RealReal and Tradesy — but most have focused on consignment or resale of older goods from luxury brands through third-party sellers.
7. 1 life thing: When less is more
The Guardian reportedly cut its weekly story production by *one third* and traffic went up.
The Times of London found via a study that levels of engagement with its Home News section have risen despite offering around 15% fewer stories each day.
Dotdash CEO Neil Vogel told me last month that the company took a quarter of the ad units off each web page and made more revenue as a result.
Why it matters: Scale matters less today than it did in the early days of the internet, but news organizations are often still striving for quantity over quality.
Between the lines: Taneth Autumn Evans, head of audience at The Times, recently wrote that the company focuses on "conscious commissioning" of digital stories, following a study that found that readers are more engaged with certain types of reporting on each beat.
What works: Evans says original reporting for news on the Home Page works best, so they cut aggregated reporting. Similarly, expert reporting from the ground for world news and charts and visual stories for business news also perform better than world news explanations or business exclusives.
The bottom line: "The difference between needs of print and digital readers has encouraged us to think more carefully around our output for the future," Evans writes.
Tomorrow's interview lineup:
11:15 a.m. on the Terrance Stage: A conversation about human connections in a disconnected world with Giant Spoon Co-founder Jon Haber, Eventbrite CEO Julia Hartz, Musical Artist Tom Odell and Sofar Sounds CEO Rafe Offer.
2:30 p.m. at the IRI Clubhouse: Media Center of Excellence President Nishat Mehta, TiVo Corporation SVP and GM Walt Horstman, The Stagwell Group Managing Partner Mark Penn, Code and Theory President Michael Treff