Axios Media Trends
February 16, 2021
1 big thing: Americans consuming more foreign content than ever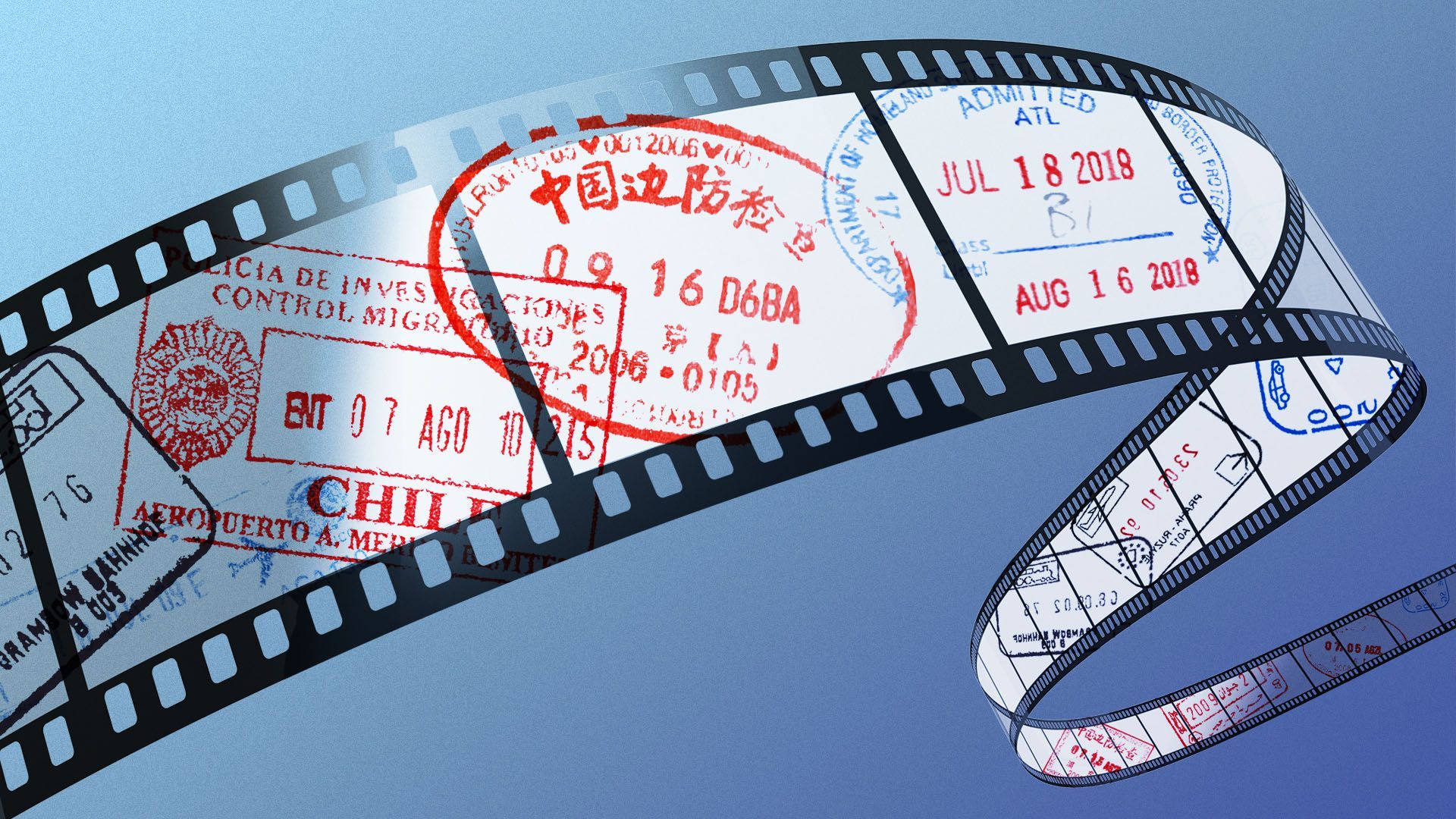 Content from abroad is boosting its share of the American entertainment diet, thanks in large part to streaming, the pandemic and the creator economy.
Why it matters:  "As 'American exceptionalism' has become less of a truth geopolitically, the same goes for entertainment," says Brad Grossman, founder and CEO of ZEITGUIDE Media.
Driving the news: The U.S. demand share for non-U.S. content was higher each quarter in 2020 than in the previous two years, according to data provided to Axios from Parrot Analytics, which measures demand for entertainment content.
In Q3 2020, non-U.S. shows accounted for nearly 30% of demand in the U.S.
Netflix has been a large catalyst for what Grossman calls "cultural diffusion," or the globalization of content across borders.
Before Netflix's streaming dominance, studios often bought up rights to a foreign film or series so they could recreate it in an Americanized version.
Be smart: The pandemic has put more pressure on streamers to feed antsy audiences in lockdown, especially those craving travel. With production limited or halted in some cases, TV networks and streamers looked to foreign content to deliver to U.S. audiences.
The big picture: The trend extends across all genres, including music and film.
2. Exclusive: Gannett, McClatchy team up to sell ads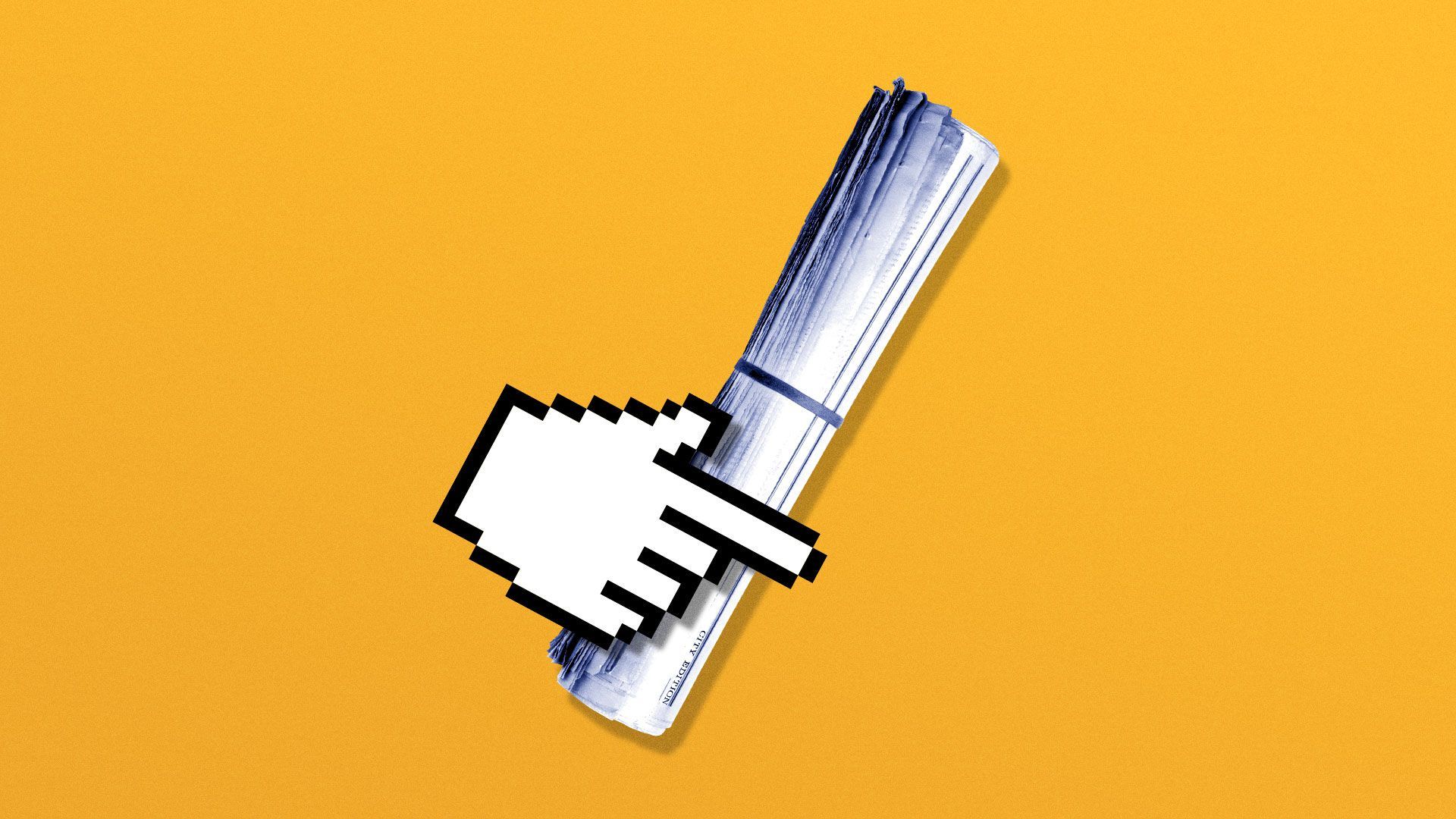 Two of the country's biggest local news companies are joining forces to sell national ads from big brands to their combined reach of over 300 local communities.
Why it matters: "For a long time, our company has been largely unsuccessful in capturing national advertising directly," says Tony Hunter, Chairman and CEO of McClatchy. "It's fragmented and national advertisers want something seamless and turnkey."
Details: Gannett's USA Today national sales team will lead the go-to-market strategy on behalf of both companies.
New ad products will help national brands reach local audiences across the local news sites from the combined Gannett and McClatchy portfolios.
"Good news near you" will let national advertisers only run ads against positive local news across both networks, avoiding topics like crime.
What to watch: In the coming months, the two local media giants hope to build a combined first-party data set that they can use to better target those ads.
What's next: In the future, Gannett Chief Revenue Officer Kevin Gentzel. says this could be the start of building out a mega-local ad sales network.
3. Disney+ chases Netflix
In a little over a year, Disney+ has accrued nearly half of the number of subscribers Netflix has accumulated over the past decade.
Why it matters: Disney is the first traditional media company to nail streaming.
The other giants (AT&T, ViacomCBS, Comcast/NBCU, Discovery) are scrambling to become the third service to compliment Disney+ and Netflix.
The average U.S. consumer is willing to pay around $42 monthly for streaming services, per Magid. That's about 3 services monthly.
Peacock doesn't break out its number of paid subscribers, but says it has 33 million sign-ups. Reporting from The Information suggests that the company could be looking to merge with another firm, perhaps WarnerMedia.
Yes, but: Disney still makes far less money per subscriber than Netflix because prices are so low. Average revenue per streaming subscriber fell significantly last quarter, because Disney is now including subscribers to its Indian subscription streaming service, Hotstar, in its calculus.
What's next: Disney announced a slew of new European content projects today, furthering its commitment to building new content that could expand its subscriber base globally.
What to watch: ViacomCBS's rebranded streaming service Paramount+ is set to launch March 4th. Bloomberg's Lucas Shaw has a good overview about challenges to the service here.
4. Free streaming still matters
Entertainment giants are doubling down on free, ad-supported services as way of extending their legacy TV ad businesses with digital inventory.
Why it matters: Ad-supported streaming can often be more lucrative, driving a higher average revenue per user (ARPU) than ad-free subscriptions.
Driving the news: Fox Corp. last week said that its free, ad-supported streaming service Tubi, which it acquired for $440 million last year, is on its' way to becoming a $1 billion yearly revenue-driver for Fox.
Tubi has already become "a core asset for Fox Corporation," CEO Lachlan Murdoch told investors last week. Murdoch expects Tubi to bring in $300 million in revenue this year.
Pluto TV, the free-ad supported streaming service from ViacomCBS, became the first free, ad-supported streaming service to launch in France last week, after launching in several countries last year.
Hulu is Disney's largest revenue-driver within its streaming portfolio, despite having fewer subscribers than Disney+. The majority of subscribers to Hulu are on the ad-supported plan.
Xumo was acquired by Comcast last year to help expand its digital ad inventory for Peacock.
PrendeTV, the new ad-supported streaming service from Univision, is set to launch in the first quarter of this year.
5. Microsoft weighs in on looming news battle in Australia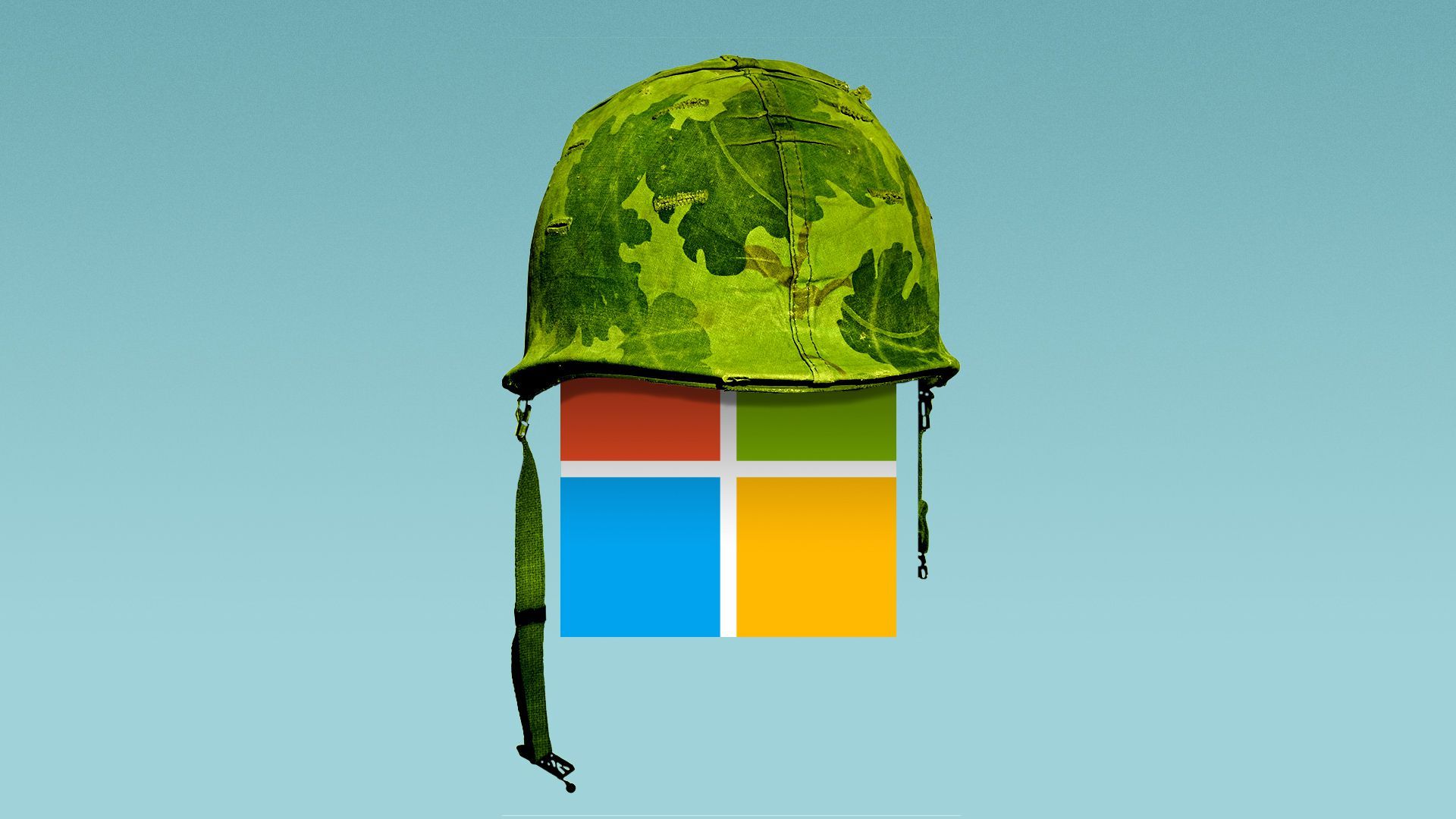 Australian lawmakers say Google and Facebook are getting closer to striking payout deals with publishers in the region.
Why it matters: If they can strike those deals, Google and Facebook will avoid a new law that would make Australia the first country to force both companies to pay news publishers for their content.
Be smart: If the law — which is being reviewed by Parliament this week — passes, both tech giants have threatened to pull some of their services from the country.
Facebook says it would block users from sharing news links in Australia.
Google says it would stop making Google Search available in the country.
Yes, but: A new wrinkle in the debate has pushed Google to address the threat more aggressively. Microsoft came out swinging against Google last week, saying it backed the Australian code and that similar measures should be passed in the U.S.
Microsoft has much to gain in backing the law. If Google does pull search from the country, it could make Microsoft's Bing search engine a more viable competitor for Google.
The bottom line: Microsoft and Google, longtime peaceful competitors, have turned on each other in what has recently become one of the most important battles over the future of news.
6. Digital ad taxes arrive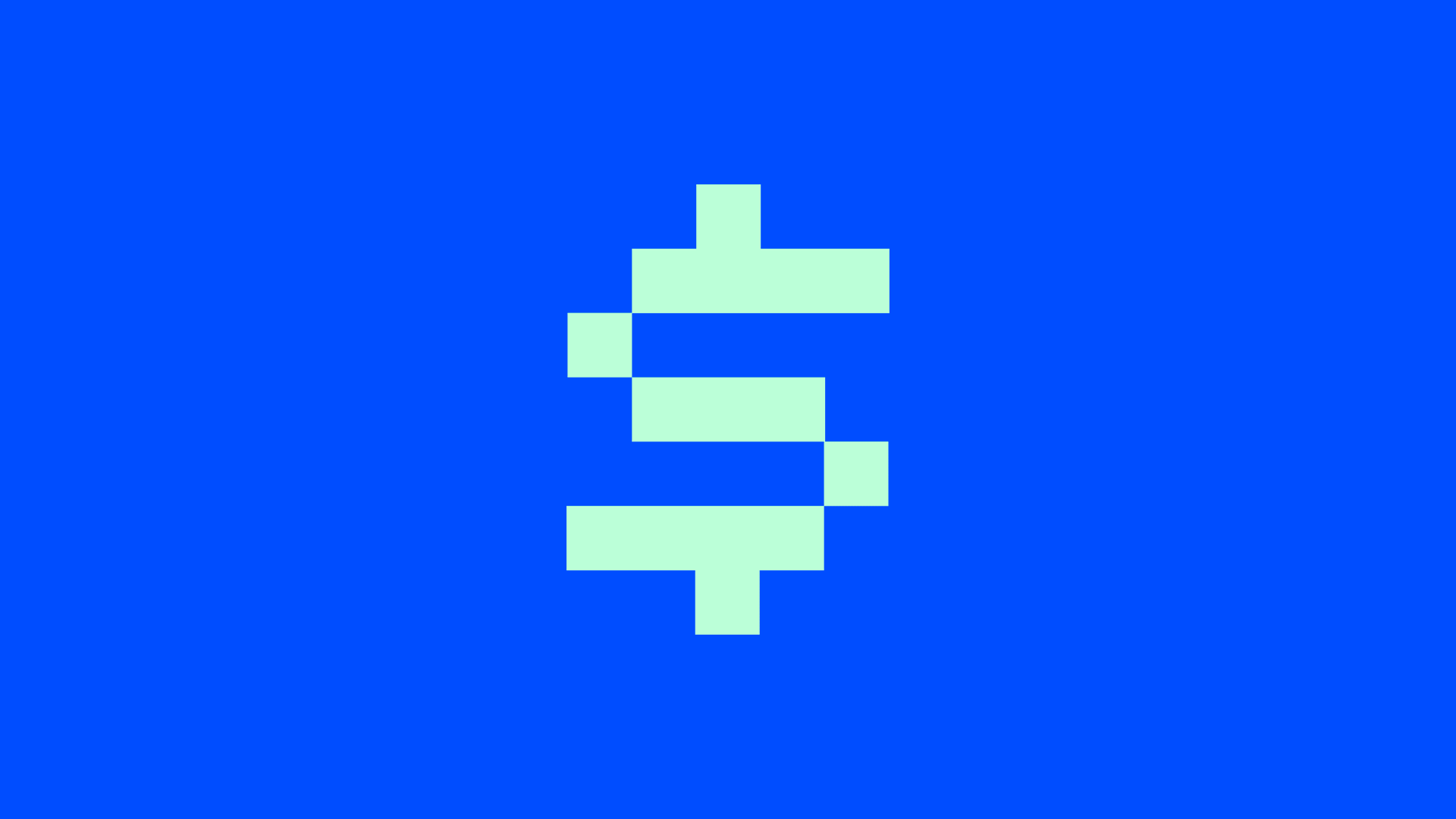 Maryland became the first state to enact a tax on digital advertising last week, to the dismay of tech giants and some publishers.
Why it matters: While lawsuits are expected to challenge the Maryland tax, if upheld, it could set a precedent for other states across the U.S., like Connecticut and Indiana, which are pursuing similar measures.
"A company that makes at least $100 million a year in global revenue but no more than $1 billion a year will face a 2.5 percent tax on its ads," per The New York Times' David McCabe.
"Companies that make more than $15 billion a year will pay a 10 percent tax. Facebook's and Google's global revenues far exceed $15 billion."
The big picture: The measure "resembles similar taxes passed in the European Union," in taxing revenue that large tech companies generate from showing online ads to Maryland residents, per Axios' Ashley Gold.
Be smart: Tech companies argue that the tax violates interstate commerce laws. They also worry that state-specific tax laws would make it difficult to operate in particular jurisdictions.
7. Big Tech's mobile dominance
Google and Facebook's share of the top 15 mobile apps by reach in the U.S. has increased in the past few years, despite dozens of new mobile apps, from TikTok to Zoom, seeing record downloads.
By the numbers: Nearly 80% of all digital minutes are spent on mobile, per Comscore, and roughly 88% of those mobile minutes are spent within apps.
Over the past six years, Google and Facebook have collectively owned at least 8 of the top 10 smartphone apps in the U.S., and a sizable chunk of the top 15.
What to watch: As both companies face lawsuits over their market dominance, the question of how much of the mobile app economy — and the digital economy writ large — that they own will only grow more urgent.
8. Audio takes off during the pandemic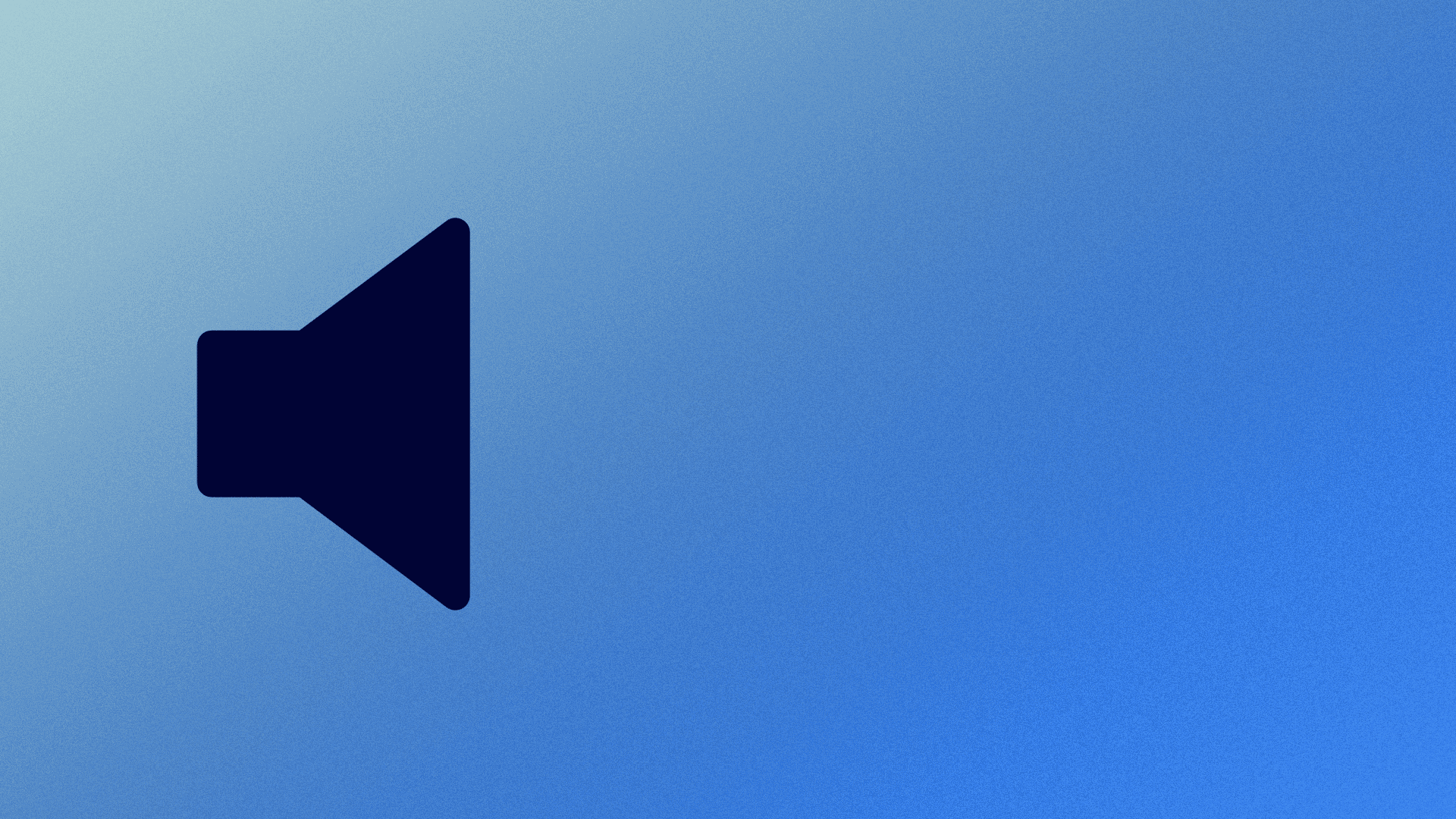 The mass adoption of wireless headphones and smart devices, combined with people being home all day and not in public spaces, has created a boom for audio.
Wireless headphone and earbud shipments surpassed wired headphones and earbuds last year.
Music, audiobook and podcast services are expected to reach $10 billion in revenue, up 19% over last year. Audiobooks are the fastest-growing sector within the book publishing industry.
The bottom line: The audio boom is a milestone for accessibility and a boon to content creators, but it also presents new challenges for content moderation.
9. 1 fun thing: Afrofuturism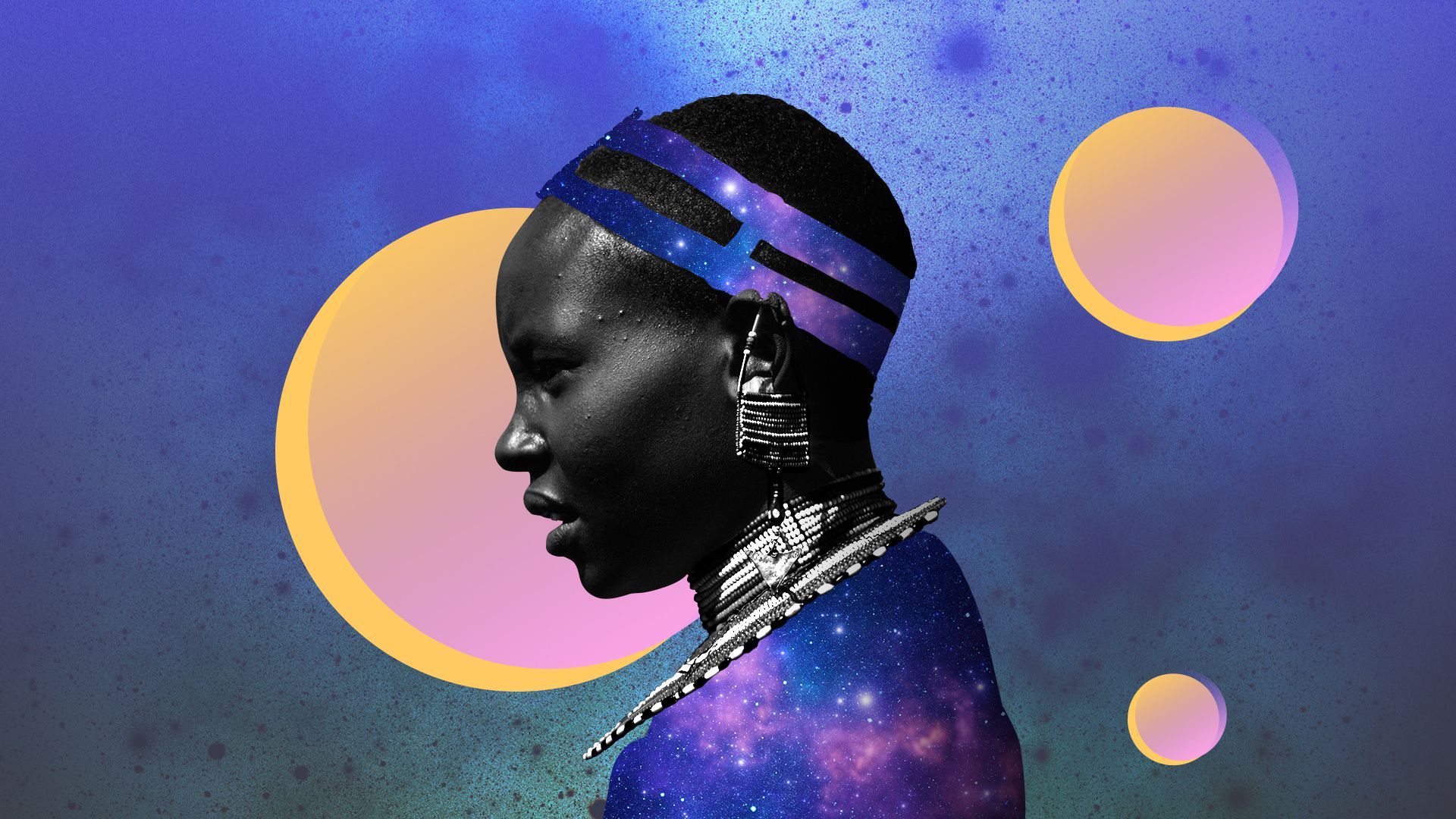 More Black writers and artists are turning to science fiction — and an artistic movement known as Afrofuturism — to tackle issues around race and inequality and give fans an escape from the harsh realities on Earth, Axios' Russell Contreras writes.
The big picture: Its roots date back to W.E.B. Du Bois, though its name wasn't coined til the 1990s. But it has been gaining a bigger mainstream profile in recent years with the blockbuster movie "Black Panther" and the HBO series "Lovecraft Country" and a national racial reckoning.