Axios Media Trends
February 28, 2023
Today's Media Trends, copy edited by Sheryl Miller, is 1,629 words, a 6-minute read. Sign up.
Situational awareness: Fox Corp. chair Rupert Murdoch acknowledged in a legal deposition that hosts from Fox News promoted the false notion that the 2020 election was stolen, according to a new, unsealed legal filing.
1 big thing: WaPo editorial board has 0 people of color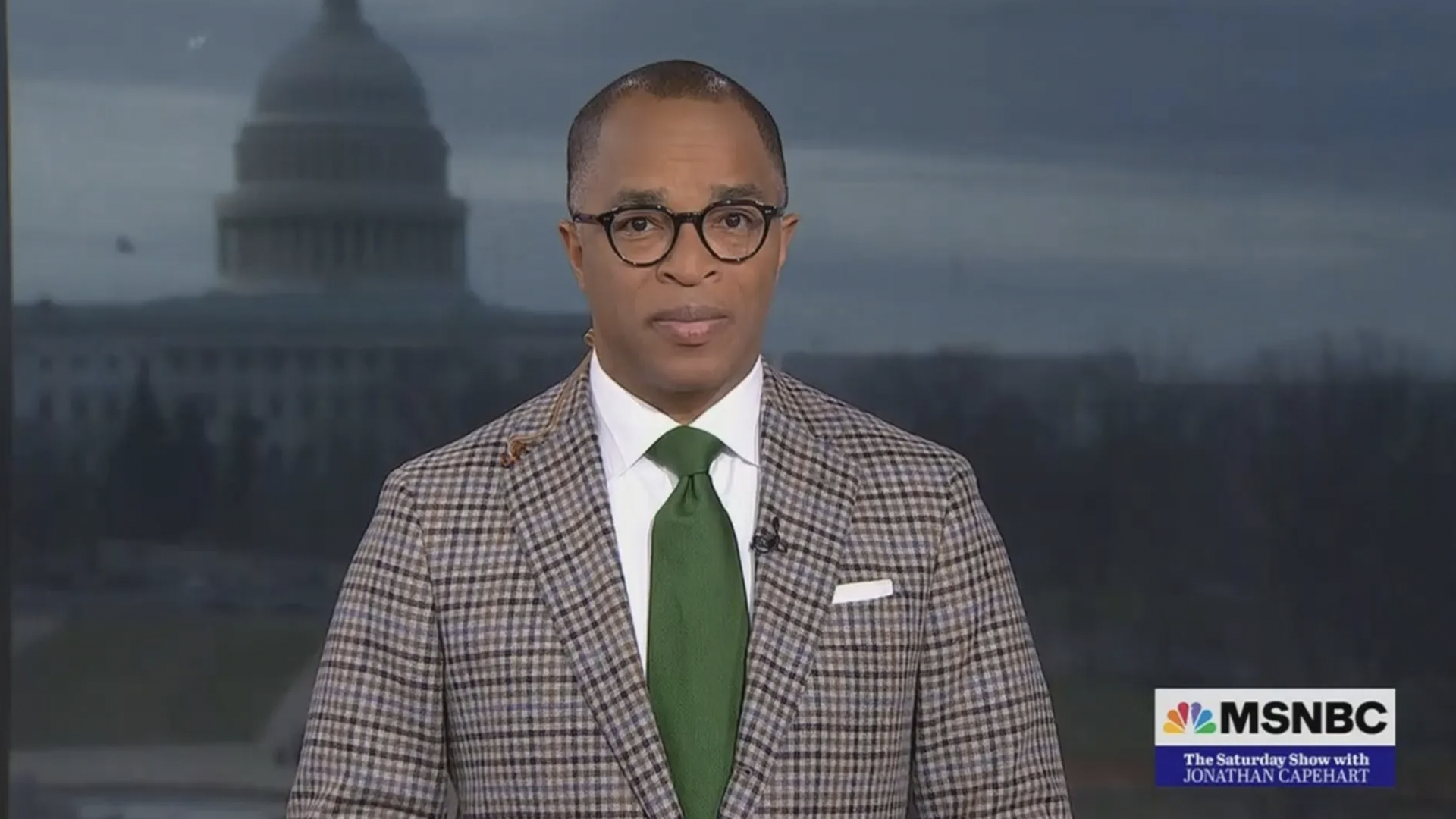 Jonathan Capehart quit the Washington Post editorial board after a dispute over an editorial about 2024 politics, leaving the paper with an all-white editorial board, Axios has learned.
Why it matters: Capehart left the board at a time when the Post — based in a city where nearly half the population is Black — is swirling in internal discontent over the paper's leadership.
By comparison, the New York Times editorial board has three people of color.
State of play: Since joining the Post as a member of its editorial board in 2007, Capehart has become one of the paper's most visible and influential faces.
🎙️ Capehart — who remains a Post columnist, associate editor and podcaster — quit in December as a member of the board, which debates editorials that represent the views of the Post as an institution.
He was the only Black person on the board for the past 15 years.
What happened: Capehart, a Black and gay Pulitzer winner, left the board in early December after a disagreement over a Dec. 6. editorial about the runoff between Sen. Raphael Warnock (D-Ga.) and Herschel Walker.
He turned in his resignation to Post editorial page editor David Shipley shortly after the piece ran.
A Post spokesperson told Axios that the Post's Opinion section "is committed to diverse representation in all its pages" and that the section "plans to further expand the range of voices in the months to come."
"Writers like Keith Richburg and Mili Mitra regularly contribute editorials. In recent months, the section also announced the addition of several contributing columnists including Theodore Johnson, Natasha Sarin and Bina Venkataraman, among several others," the spokesperson said.
2. Scoop: Substack tops 2 million paid subs
There are more than 2 million paid subscriptions to writers on Substack, Axios has learned — up from 1 million last reported in November 2021.
Why it matters: Substack's subscription audience is bigger than that of most news organizations in America.
In addition to paid subscribers, there are now more than 20 million "monthly active subscribers" on Substack, or people who subscribe to at least one Substack newsletter (with a free or paid subscription) and read a post within the month it's published, a source told Axios.
Between the lines: Big Tech efforts to rival Substack have shuttered over the past year, leaving an opening for Substack.
3. 📺 Tegna spirals
The Federal Communications Commission has asked its administrative court to review Standard General's proposed $5.4 billion takeover of local television broadcaster Tegna, Axios' Dan Primack and I write.
📉 The move sent Tegna's stock spiraling on fears that the deal could go bust.
Why it matters: This is antitrust via passive aggression, as the parties are unlikely to receive resolution by their closing deadline of May 22.
Details: Standard General agreed last February to buy Virginia-based Tegna for $24 per share in cash, with financial backing from Apollo Global Management.
Following the deal close, Apollo portfolio company Cox Media Group would acquire a handful of stations from Standard General and also share ownership of OTT advertising platform Premion.
Note: Cox Enterprises, the parent company of Axios, maintains a minority equity stake in Cox Media Group.
Zoom out: All of this comes as the Biden administration continues its fraught efforts to install Gigi Sohn as FCC commissioner.
The bottom line: Apollo owns 80% of the local radio and broadcast stations that were formerly fully owned by Cox Enterprises. The FCC likely is concerned that Apollo working with Standard General would create a combined entity that could unfairly control prices in overlapping markets.
4. 🇺🇦 Americans grow numb
One year in, attention to stories around the war in Ukraine has mostly flatlined in the U.S., suggesting Americans are no longer gripped by the storylines that shocked them at the war's outset last February.
Why it matters: The interest from Americans mirrors the progress on the ground in Ukraine, where Russian forces continue to attack the eastern part of the country, but to no clear end, Axios' Tory Lysik, Laurin-Whitney Gottbrath and I write.
Details: Interest in the war spiked last March when it became clear that Russia's offensive would have a major impact on geopolitics and the global economy.
At the beginning of April, the horrors of the war began to be truly exposed, most notably in the Kyiv suburb of Bucha, where mass graves and the bodies of civilians strewn in the streets were found after Russian forces retreated.
State of play: Since then, major shifts in the war caused minor surges in U.S. traffic to news stories, according to data from Memo, a media monitoring platform.
In May, the evacuation of the Ukrainian city of Mariupol drove incremental spikes in interest in stories about the war.
In September, the start of Russian mobilization efforts and the announcement that Russia would annex four regions in eastern Ukraine also drove a spike in attention to the war.
Be smart: Similar news consumption patterns can be observed on other channels.
Social media interactions with stories about the war plummeted after September and have remained relatively low, with the exception of a small spike in the past week around one-year anniversary stories about the war, according to data from NewsWhip.
On television, networks have remained committed to covering the war, but they've run into viewer fatigue.
What to watch: Military analysts are bracing for a potential spring offensive by Russian forces, which could prompt more attention to the war again.
5. ⚔️ Streamers draw battle lines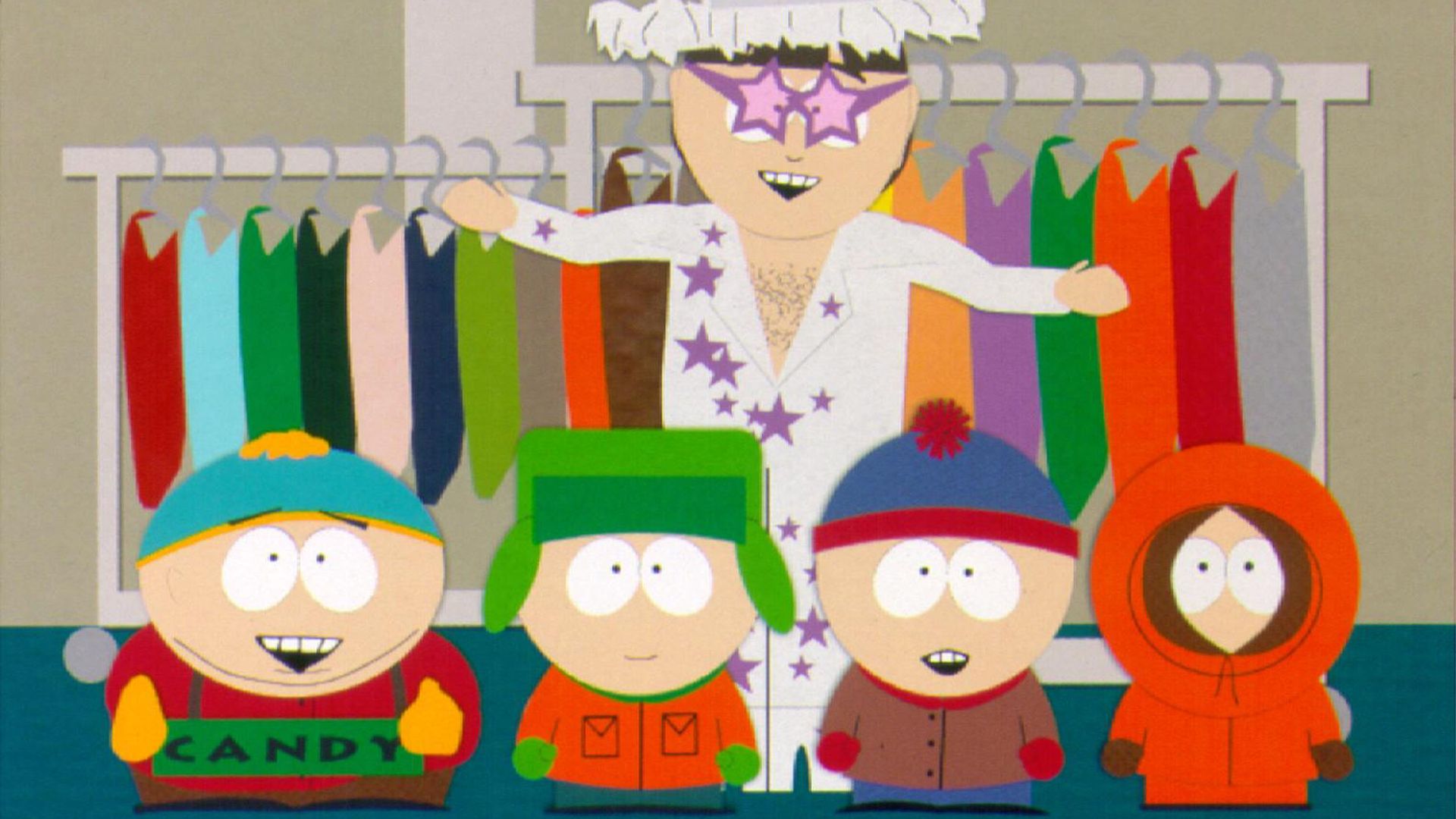 Warner Bros. Discovery's $500 million lawsuit against Paramount over "South Park" streaming rights highlights the growing tensions between media companies over these lucrative programming deals.
Why it matters: The streaming wars forced big entertainment companies to hold back licensing their programming to rival services.
That self-dealing had cut off what was a long-standing profit driver for successful shows, Axios' Tim Baysinger and I write.
Driving the news: Paramount sold streaming rights to the show's first 23 seasons, in addition to three new seasons, to Warner Bros. Discovery's HBO Max in 2019. The long-running Comedy Central series just began its 26th season, the last under this deal.
In 2021, Paramount (then ViacomCBS) signed an expansive deal with "South Park" creators Trey Parker and Matt Stone that included 14 "South Park" streaming movies for Paramount+.
Additionally, amid the COVID pandemic shutdowns, Comedy Central aired two "South Park" specials in 2020 and 2021 that were not made available on HBO Max.
Warner Bros. Discovery's lawsuit alleges that both of those moves violated their licensing agreement, which runs until 2025. A Paramount Global spokesperson told Axios the claims are "without merit."
Between the lines: This isn't the only streaming deal intrigue Paramount finds itself in.
The standoff between Paramount's hit linear TV drama "Yellowstone" and its star Kevin Costner could have streaming ramifications for Comcast's rival service Peacock.
🤠 While "Yellowstone" airs on the cable channel Paramount Network, the streaming rights for the show belong to Peacock, cutting off Paramount+ from one of its parent company's biggest hits.
Paramount+ has tried to circumvent this by developing spinoffs exclusively for the streaming service that focus on earlier generations of the Dutton family at the center of the series.
But earlier this month, Deadline reported that Costner and Paramount were headed toward a divorce that would see the flagship show end its run after the current fifth season, with a potential spinoff starring Matthew McConaughey in its place.
According to Puck News, Peacock's streaming rights revert back to Paramount four years after the final "Yellowstone" episode airs on Paramount Network. But that deal only covers that single show.
💡 The big picture: More streamers are looking to license content outside of their own streaming services in an effort to boost profits.
Warner Bros. Discovery struck a deal to license HBO's "Westworld" and "The Nevers," alongside other programs, to Tubi and Roku.
Earlier this month, Bloomberg reported that Disney was looking to license its film and TV shows to other networks and streamers.
🏀 What to watch: While streamers fight over dramas and catalog content, linear TV network executives are focusing their efforts on sports.
Warner Bros. Discovery plans to be aggressive in trying to keep its NBA rights when they come up for renewal next year, WBD Sports chair and CEO Luis Silberwasser told Sports Business Journal.
NBC Sports, meanwhile, is prepared to make "an aggressive offer to win back NBA rights after more than 20 years without them," CNBC reported.
6. Watson arrested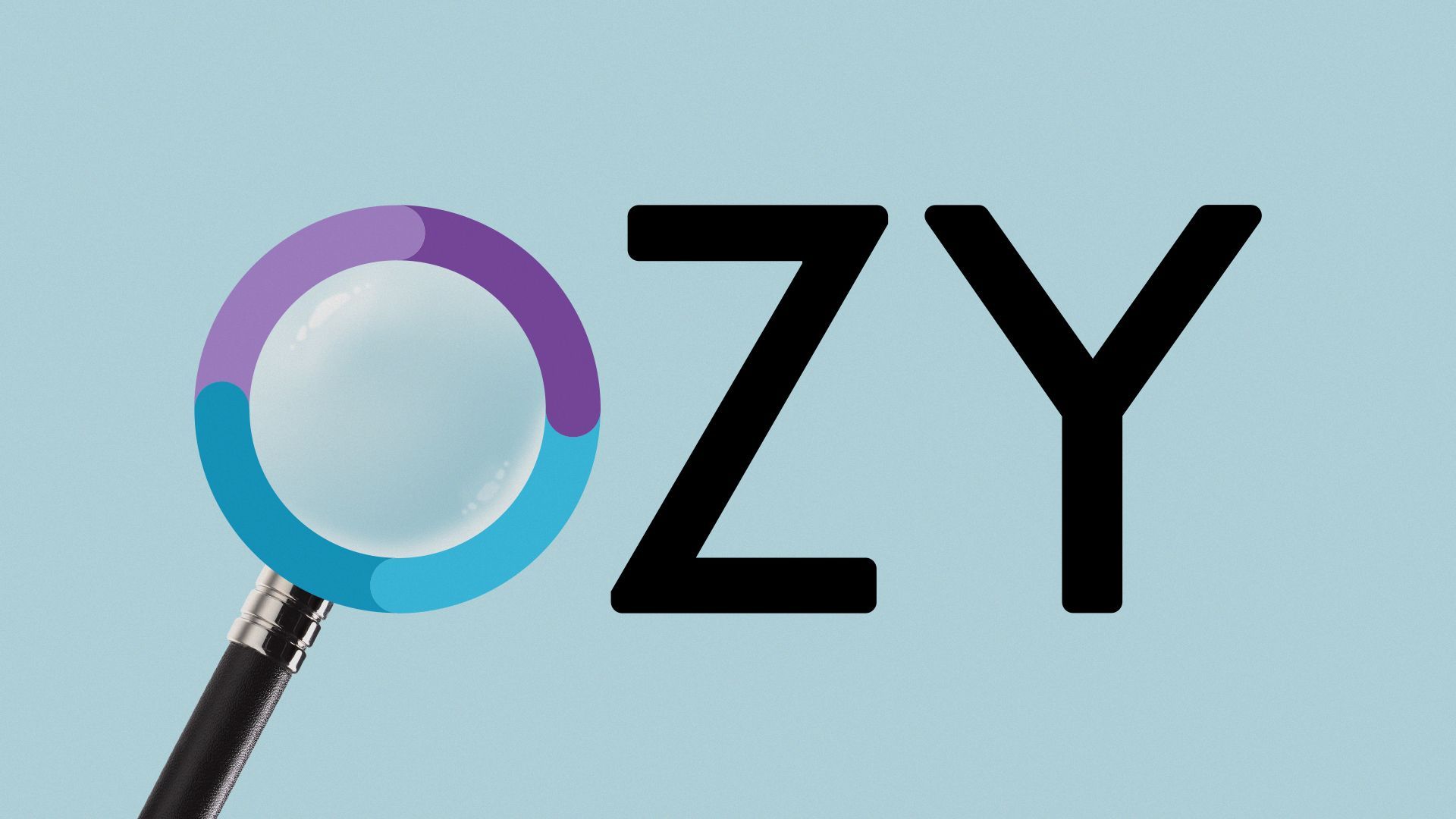 Carlos Watson, the CEO and co-founder of embattled Ozy Media, was arrested on Thursday after the company's co-founder and ex-chief operating officer Samir Rao pled guilty to fraud charges, court filings show.
Driving the news: The charges validate an initial report from the New York Times in late 2021 that suggested an Ozy executive impersonated a YouTube executive to vouch for its video metrics on a fundraising call with Goldman Sachs.
Details: The court documents detail ways in which Watson, Rao and other Ozy executives "engaged in a scheme to defraud OZY's investors, potential investors, potential acquirers, lenders and potential lenders through material misrepresentations and omissions" about their business.
The filings say Watson was well-aware of, and helped assist, Rao in misleading potential investors for years, despite Watson previously blaming Rao's actions on a mental health lapse.
7. 🤖 1 fun thing: Social media's AI sprint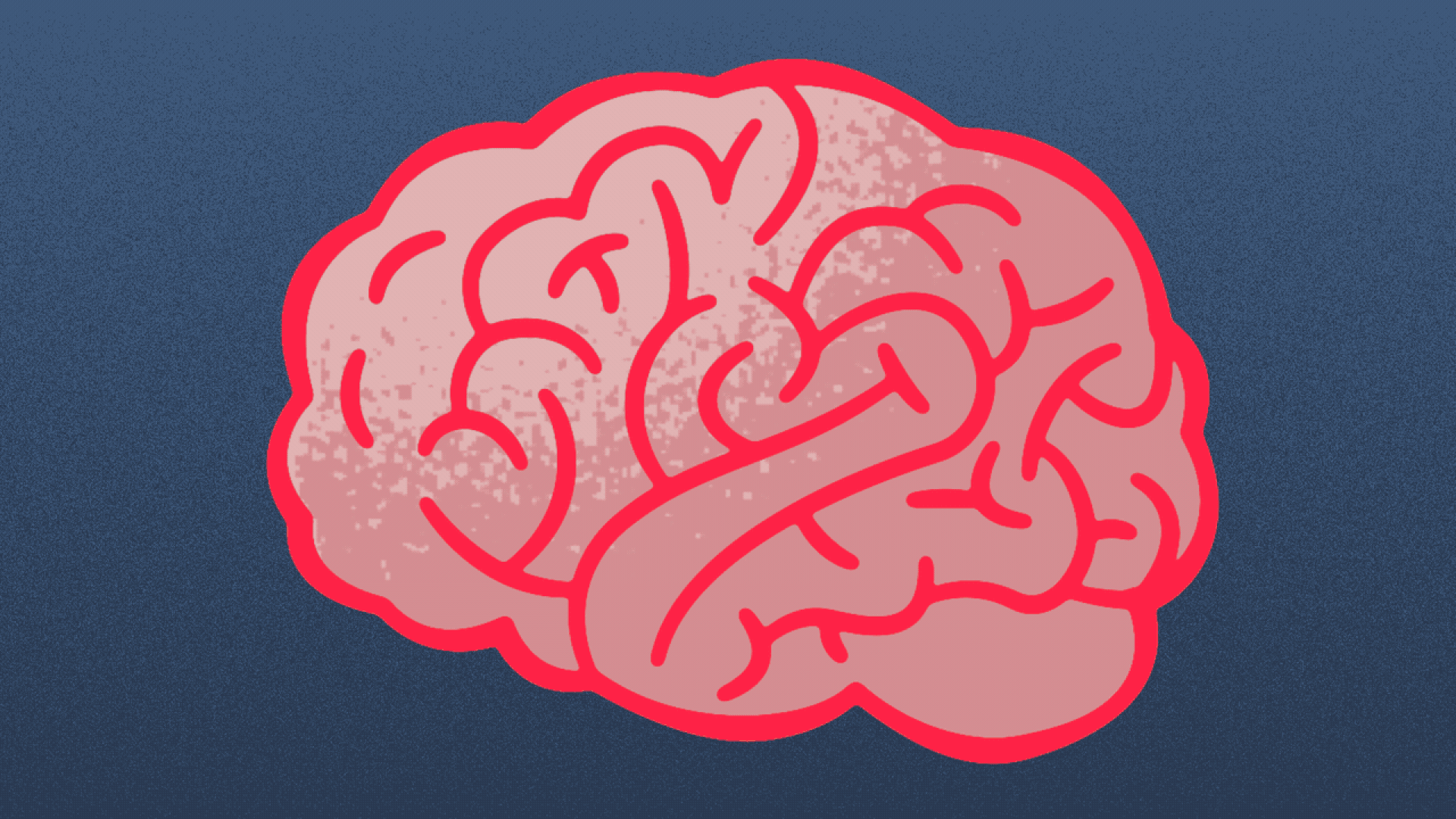 Tech companies are sprinting to add the latest hot AI technology into their products, Axios' Ina Fried writes.
Meta on Monday reorganized its generative AI work, creating a new product team tasked with getting the technology into apps like Facebook and Instagram as well as into its VR and metaverse projects.
Snapchat, meanwhile, announced Monday it is adding My AI, an experimental chatbot for those who subscribe to its paid Snapchat+ service.