Preparing for Putin's long war
After failing in his initial goal of quickly taking Kyiv, Russian President Vladimir Putin appears to be placing his new bet on winning a war of attrition, experts say.
The big picture: It's a wager that's unlikely to bring an end to the war anytime soon. Instead, it's expected to significantly add to the tens of thousands killed, millions displaced and billions spent in the war's first year.
State of play: "The word that describes where we're at [right now] is 'stalemate,'" says Dale Buckner, a retired Army Colonel and the current CEO of the international security firm Global Guardian.
"Since last fall, when the Ukrainians' counterattacked and took large swaths of terrain back," neither side has "had a large or real tactical victory," Buckner tells Axios. "Everybody's bunkered down in relatively defensive positions."
Still, with the help of private mercenaries, Russia has seen some — albeit small — success in the eastern Donbas region this winter. Russia's focus currently appears to remain on Bakhmut, where a monthslong brutal fight has resembled a "battle of attrition" with heavy losses on both sides, Buckner says.
If captured, Bakhmut would represent a symbolic victory and could foreshadow what a larger war of attrition may look like in the months to come.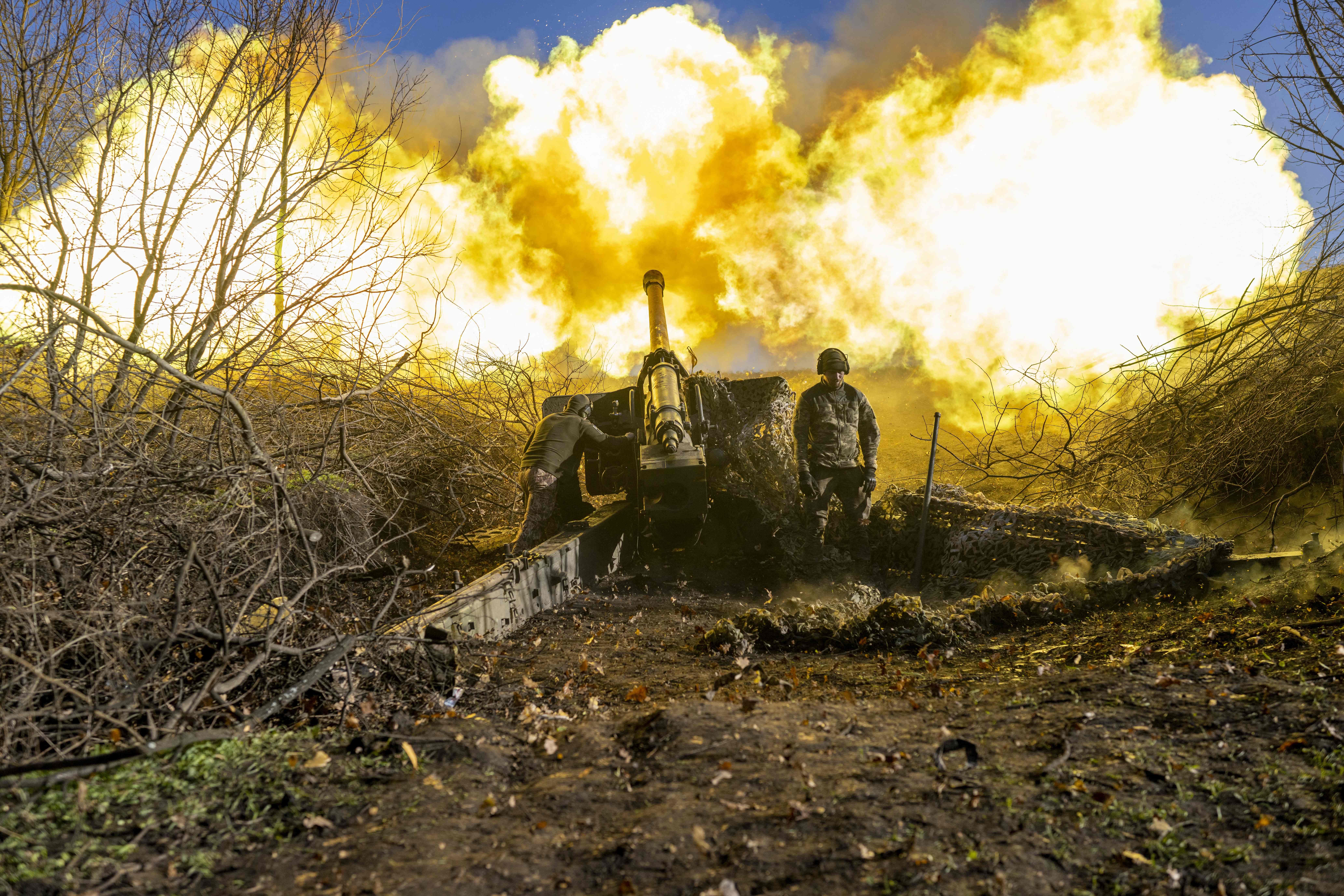 The big question: What might Russia's expected spring offensive look like and will the Ukrainians have the weaponry to mount a strong counteroffensive?
Inside Russia, Putin has for months been preparing Russians for what he admits will be "a long process."
That was especially apparent in his speech on Tuesday when analysts say he attempted to "normalize" the wartime economic situation many Russians find themselves in as the conflict drags on.
Russians too are increasingly recognizing that the war will take longer than initially expected, says Denis Volkov, director of the Levada Center, Russia's top independent pollster.
The number of Russians who say the war will go on for another year more than doubled from about 21% in May to 43% in the latest survey in January.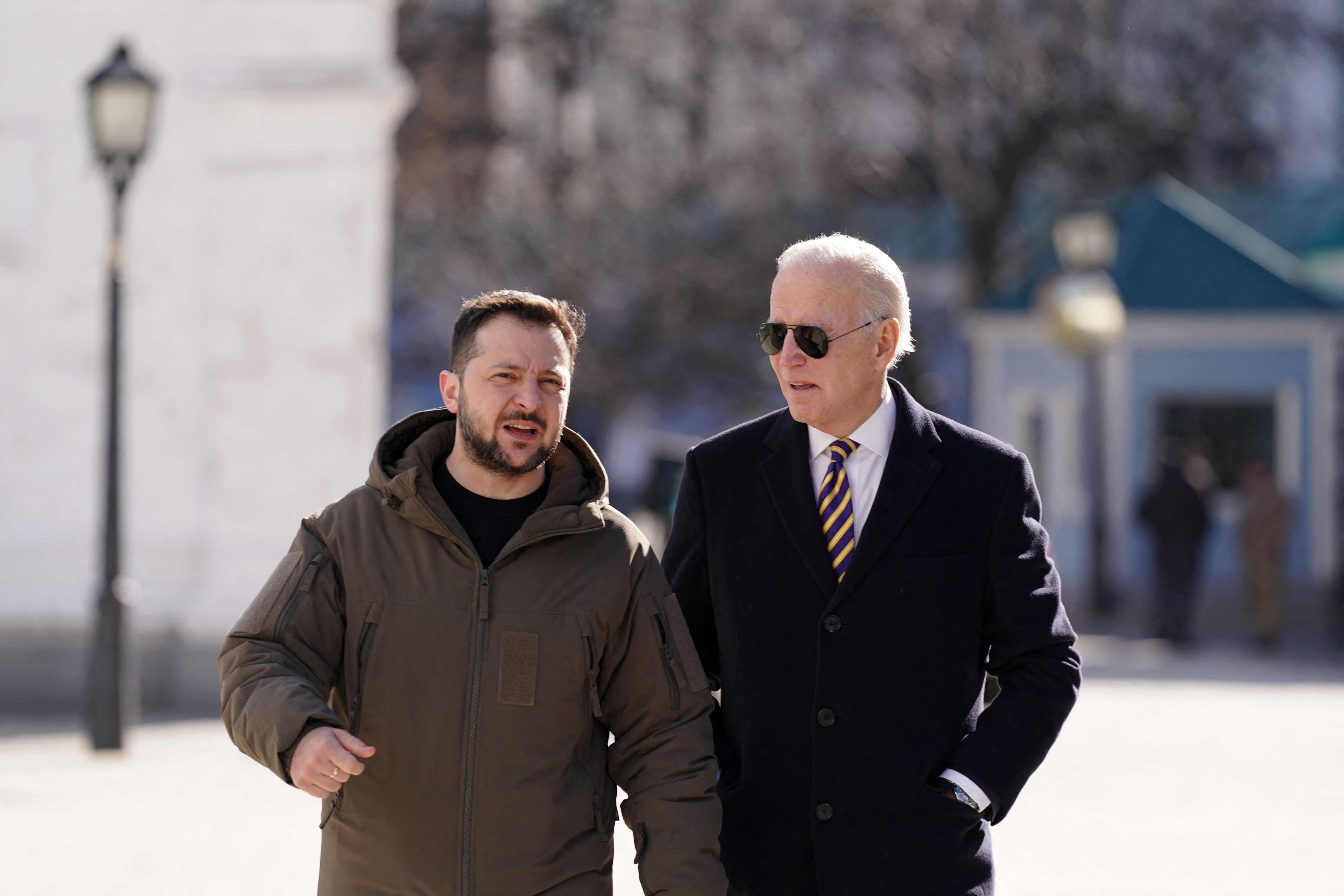 Ukrainians are also preparing to be at war for a while, according to recent polling.
In a survey conducted in November, the vast majority of Ukrainians said the only acceptable terms of a ceasefire include the withdrawal of Russian troops from all Ukrainian territory, including Crimea.
Ukrainian President Volodymyr Zelensky is racing to ensure his military is prepared for a long war. After securing commitments for American Abrams and German Leopard tanks, he's upped the pressure for longer-range missiles and Western fighter jets, including F16s.
The answer on F16s has so far been "no," but Biden did declare from Kyiv this week that the U.S. is ready to stand with and help support Ukraine for "as long as it takes."
It's unclear, however, what exactly that will look like and how realistic it will be as the war drags on.
Amid pressure, the U.S. and its European allies have slowly but steadily increased the level of advanced weapons they've provided. But at the same time, small cracks in the effort have started to appear, especially in supply chains.
What to watch: Stoltenberg warned last week that a "war of attrition is a battle of logistics."
It is about "supplies, ammunitions, including to ensure that the air defense systems are working as they should," he said.
The bottom line: Without any serious signs of a diplomatic end to the war in the near future, a war of attrition is only set to up the costs.
"With this tit for tat and civilians being caught in the middle as they have been from the very beginning is how this continues," Buckner warns.
Go deeper