Ozy CEO arrested after former exec pleads guilty to fraud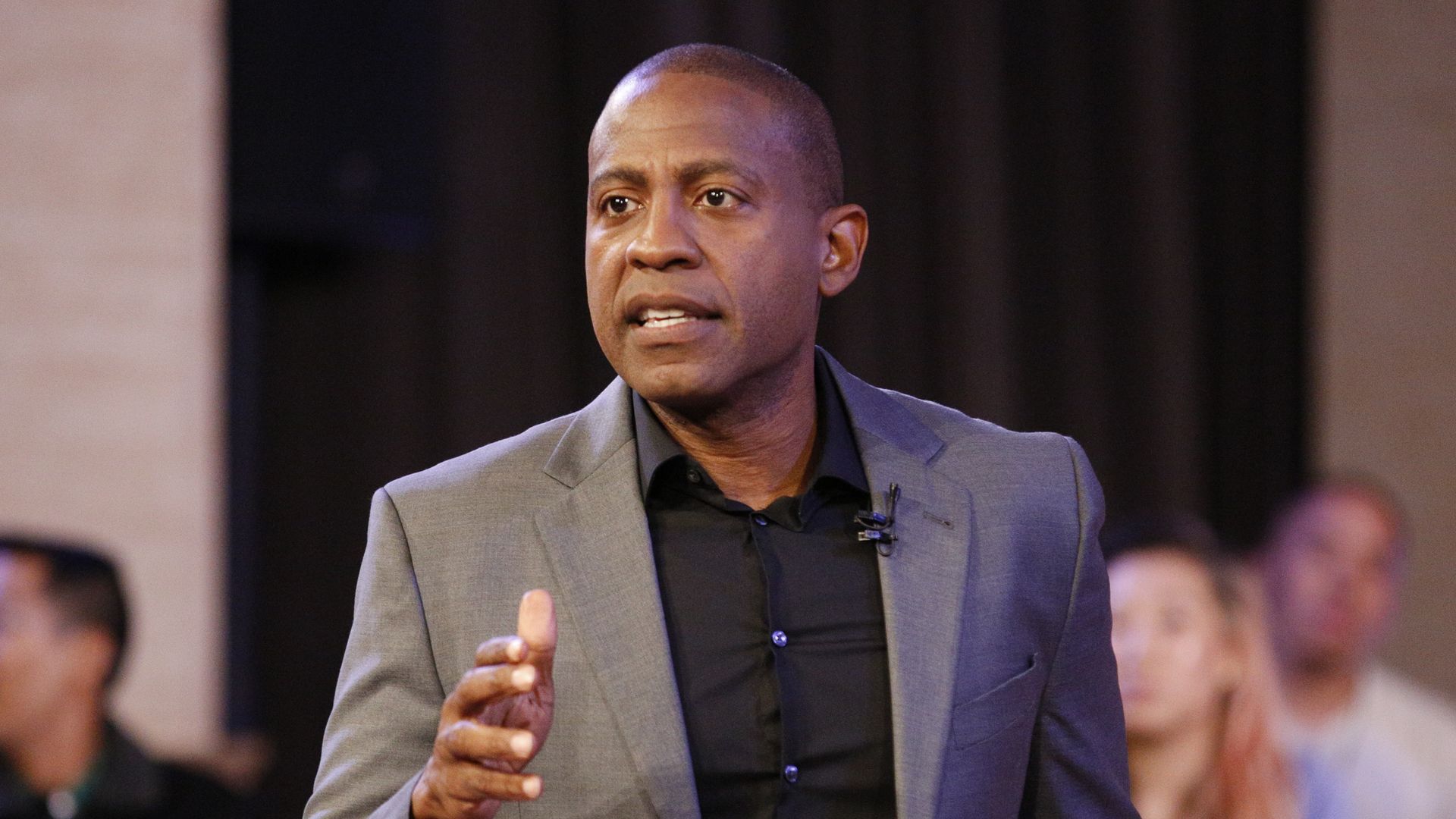 Carlos Watson, the CEO and co-founder of embattled Ozy Media, was arrested on Thursday after the company's co-founder and ex-chief operating officer Samir Rao pled guilty to fraud charges, court filings show.
Driving the news: The charges appear to validate an initial report from the New York Times in late 2021 that suggested an Ozy executive impersonated a YouTube executive to vouch for its video metrics on a fundraising call with Goldman Sachs.
Catch up quick: That story led to a series of other reports that uncovered the ways Ozy executives used misleading tactics to amplify their metrics and mislead business partners.
In the days following the revelations, Watson said Ozy would shut down. Then, several days later, Watson announced on national television that Ozy would be revived.
Earlier this month, Semafor reported that Watson was trying again to raise money and awareness for the company.
Details: The court documents detail ways in which Watson, Rao and other Ozy executives "engaged in a scheme to defraud OZY's investors, potential investors, potential acquirers, lenders and potential lenders through material misrepresentations and omissions" about their business.
The filings say Watson was well-aware of, and helped assist, Rao in misleading potential investors for years, despite Watson previously blaming Rao's actions on a mental health lapse.
The Wall Street Journal first reported Watson's arrest and Rao's guilty plea. A Journal reporter attended the plea hearing, which was scheduled under a pseudonym.
Rao pled guilty to conspiring to commit securities fraud and conspiring to commit wire fraud charges. He also admitted to "using the identity of another person," per the WSJ.
Allegations in the documents also appear to confirm an Axios report that said Ozy misled prospective investors by saying it had already secured a series D investment round leader when no such funding had been secured.
Between the lines: The court filings also say that Watson and Rao tried to persuade employees to participate in other, non-reported, illegal schemes.
In one instance, Watson urged the company's then-CFO to send a fake contract to a bank lender to secure a loan faster.
When the then-CFO refused, arguing it was fraud, Waltson and Rao agreed that Rao would send a fake contract — which included a forged signature — "with false terms that were unrealistically favorable for OZY and a forged signature for the representative of Cable Network 1," the court filing read.
When the bank asked to speak with the cable network, the court filings say that Watson and Rao agreed that Rao should impersonate an actual executive from the network. (The names of the bank, network and representative are redacted.)
What they're saying: "I am deeply disappointed by the events of today. We were engaged in a good faith and constructive dialogue with the Government," Watson's lawyer Lanny Breuer told Axios in an email.
"Given the Department's claims of promoting such dialogue, I do not understand the dramatic decision to arrest Carlos today."
Ozy did not immediately respond to a request for comment.
Be smart: In addition to the charges put forth by the federal court, the Securities and Exchange Commission also posted charges Thursday against Watson, Rao and Ozy's former chief of staff Suzee Han.
The SEC charged them with "defrauding investors of approximately $50 million through repeated misrepresentations concerning the company's basic financial condition, business relationships, and fundraising efforts."
Rao and Han have agreed to resolve the charges against them, per the SEC.
The big picture: The drama around Ozy sparked an industrywide conversation around transparency in digital media metrics and funding.
While the extent to which Watson and Rao used illegal tactics to mislead business partners and investors was unprecedented, tactics they used to amplify their success — such as buying ads to inflate web traffic — are not uncommon.
Go deeper: How Ozy fell
Editor's note: This story has been updated with additional reporting.
Go deeper