Exclusive: Ozy Media's deepening crisis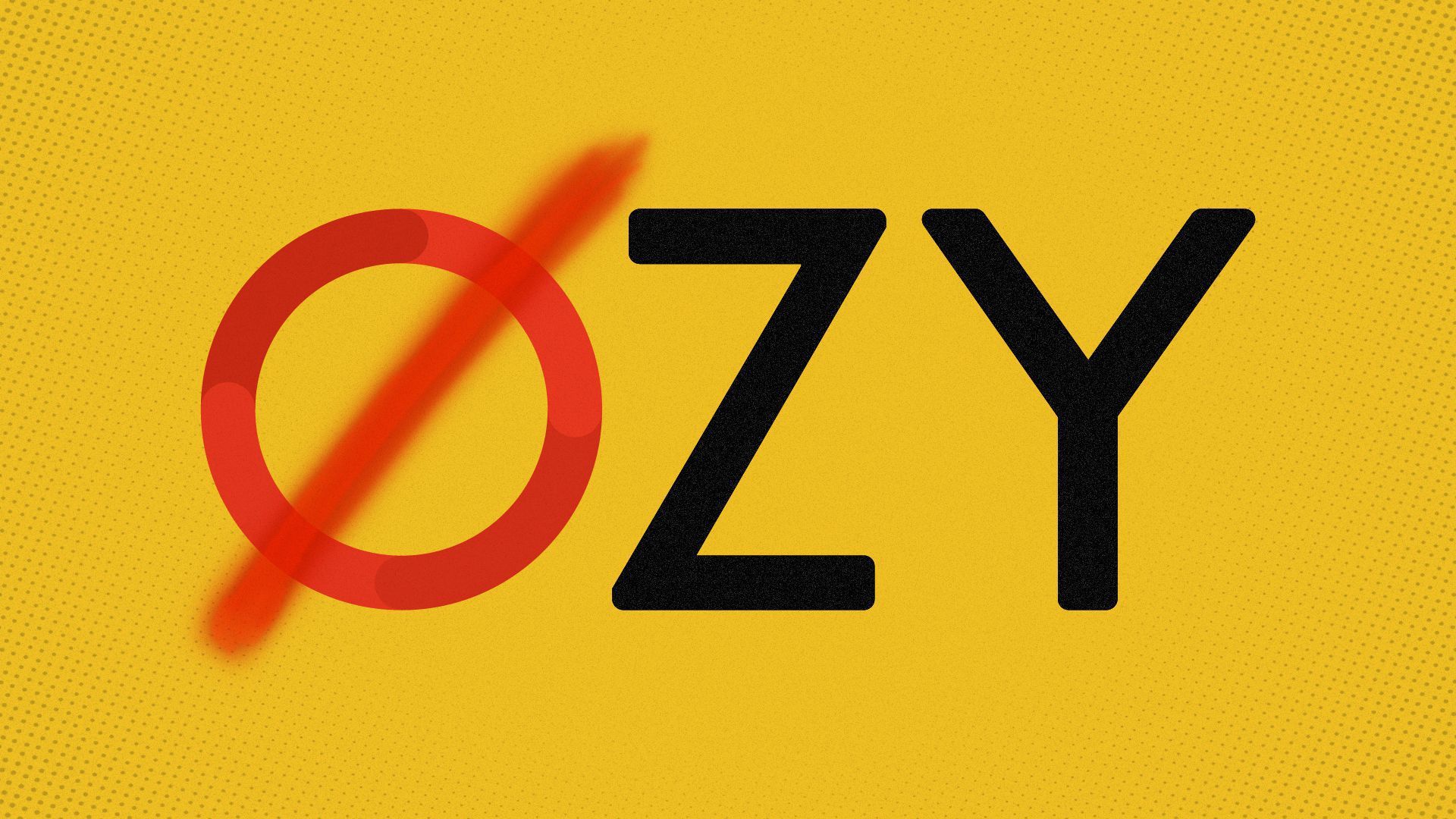 Ozy Media might have a securities fraud situation that has nothing to do with its infamous conference call.
Driving the news: Axios has learned that Ozy this year solicited prospective investors by saying Google Ventures has agreed to lead a new funding round, but three sources close to GV say that no such offer was made.
One source says that while GV and Ozy had exploratory conversations in the past, there were none in 2021.
GV declined comment, citing pending litigation.
We've previously questioned details of this "Series D" funding round, which Ozy CEO Carlos Watson is said to have told some employees had been completed. There are no relevant filings with the SEC, nor was there a press release or other public announcement.
What we know:
On Monday, a multi-family office for athletes and entertainers said in a lawsuit that Ozy and co-founder Samir Rao told it that "Alphabet or one of its Google affiliates" had agreed to lead the Series D with around a $30 million investment. It invested $250,000 in the round, following up on an existing $2 million investment, and now wants all of that money back.
On Tuesday, Watson told "The Breakfast Club" radio program that Google had made a written offer to invest $25 million.
An AngelList syndicate in June began soliciting over $100,000 in co-investment for the Series D round. Axios has obtained offering documents and other confidential communications saying that Google Ventures was leading at a $450 million pre-money valuation.
One of the syndicate documents included this remarkable footnote about Ozy: "The company could lose a ton of customers if sensitive data is lost or if something goes wrong in a high-profile manner."
The syndicate was fully subscribed in late June but kept the money in escrow as it waited on closing documents from Ozy that never came. Days after the scandal broke in late September, the syndicate emailed investors to say: "Due to recent developments surrounding the company and the composition of the round, we are unable to proceed with our investment into OZY Media. Your funds will be returned to your Angellist account promptly."
When I asked one of the syndicate organizers who had told him Google Ventures was leading the round, he replied: "Ozy, of course." He added that the syndicate's conversations were with Samir Rao, not with Carlos Watson.
Caveat: It is possible that GV did make the offer, and its lack of comment is more about embarrassment than litigation. But that would also have to mean that Ozy chose not to take a much-needed investment from a blue-chip investor.
For the record: Carlos Watson did not respond to Axios' requests for comment. His crisis PR rep, who had joined just days ago, is no longer working with Ozy. Former Ozy chairman Marc Lasry also declined comment, via a spokesman. Paul Weiss, the law firm hired by Ozy's board last week to launch an independent investigation, never launched the investigation and is no longer involved.
The bottom line: "Fake it 'til you make it" can work when it comes to social media marketing, but not when soliciting investment.
Go deeper