Axios Media Trends
May 26, 2020
Today's Media Trends is 1,811 words, a 7-minute read. Sign up here.
We've relaunched Axios Science as the world tackles the coronavirus pandemic and anticipates the next challenges. Each Thursday, Alison Snyder will offer a look at biomedicine, public health, emerging technologies and more. Subscribe here. 
Situational awareness: Warner Music Group has finally launched its IPO, valuing the music label at roughly $13 billion, up from a $3.3 billion valuation in 2011.
An explosion in people paying for music via streaming services is helping to revive the decades-old record label business.
1 big thing: Amazon's local podcast play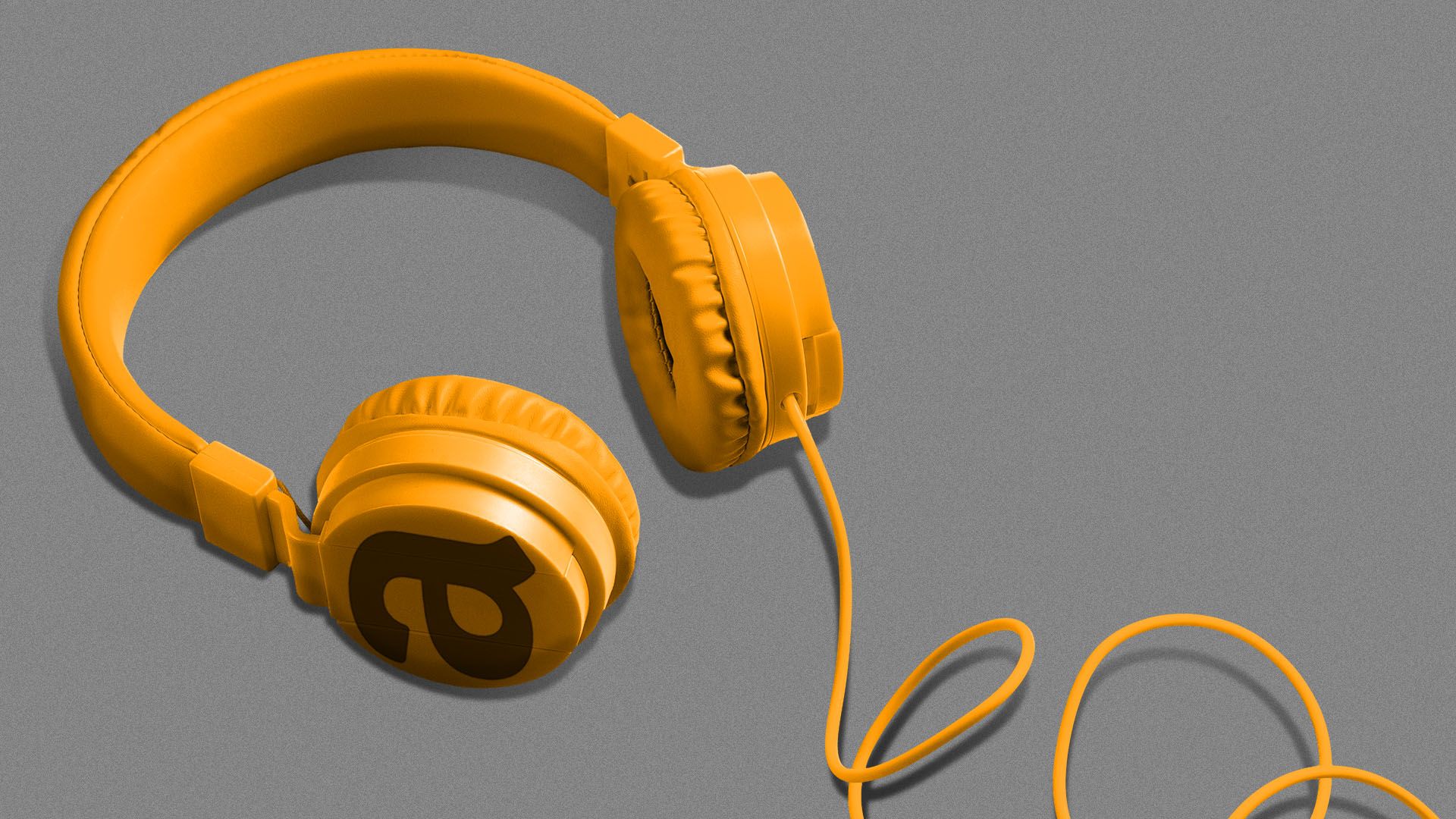 Amazon is looking to invest in localized podcast content, like news and sports, sources tell Axios. Sports content is top of mind as the company plans to buy up more TV rights and have adjacent audio content for users.
Why it matters: Amazon sees a strategic advantage in podcasts by leveraging Alexa voice tech to help users discover personalized content.
Sources say the company is using its venture arm tied to voice innovation, the Alexa Fund, to invest in local podcast companies.
The company has evaluated investing in localized sports podcast companies like Blue Wire, a source familiar with the company's plans tells Axios.
It wants to explore short-form audio content that can be surfaced when users ask Alexa for information about topics like news and sports.
Amazon declined to comment.
Between the lines: Amazon is looking to possibly tap into a more localized ad market by serving local ads adjacent to that hyper-personalized audio content, according to a person familiar with its plans.
Local advertising is a roughly $150 billion market in the U.S.
Traditional radio still dominates the local audio ad market, which is about $14.5 billion, per BIA Kelsey.
Most of Amazon's ad dollars today come from e-commerce retailers, many of which sell goods on Amazon's platform.
Yes, but: There's been a debate internally over whether the podcast content will live within Amazon's audio book company Audible, Amazon Music, Amazon Alexa or all three, according to a source familiar with the company's plans.
Last week, Bloomberg reported that Audible is looking to invest in more original podcast shows with celebrities to help it branch out of books.
It also reported that Audible's efforts have confused podcast producers due to the fact that Amazon Music also has plans to distribute podcasts.
Be smart: Amazon's foray in podcasting comes as other big tech giants like Spotify and Apple have increased their investments in the space.
Spotify said last week that it signed an exclusive deal worth reportedly over $100 million to distribute one of the most popular podcasts in America, "The Joe Rogan Experience."
Apple is looking to double down on its investments in original podcasts, per Bloomberg.
The big picture: More than 1/3 of Americans ages 12+ listen to podcasts monthly, per Edison's latest Infinite Dial survey. But ad revenue for podcasts is still tiny compared to other mediums. That's because podcast monetization is currently too decentralized, as The Stratechery's Ben Thompson notes.
Spotify's big-time investments in an array of podcast companies (Anchor, Gimlet, Parcast, The Ringer, Joe Rogan) could help to centralize monetization for the genre, growing podcast revenue as a whole faster.
While Apple still has the largest portion of podcast listeners, it hasn't indicated much interest in becoming a centralized player in podcast monetization.
2. DAZN resumes talks about equity stake
DAZN is looking to raise money, the FT reports. The company was trying to raise $500 million last year, but according to a source familiar with the company's plans, those efforts were put on hold at the beginning of the pandemic.
Why it matters: The four-year-old international sports streamer was plotting a major international expansion prior to the pandemic, and was looking to use new funds to help secure high-end sports rights.
Now, according to the source, the company is beginning to resume talks to find an equity partner that would take a minority stake in the company.
Details: When the pandemic hit in early March, sources say that DAZN reached out to Goldman Sachs, which was helping the company raise money, to pause any new fundraising efforts. Its partnership with Goldman was first reported by Bloomberg in October.
It recently signaled to Goldman Sachs that it wanted to resume that effort, as more leagues begin to plan returning with precautions.
Some eager parties have come forward with offers to buy the company outright, but sources say that the company's billionaire owner Len Blavatnik isn't looking to sell the company. Rather, he feels more confident now moving forward again with plans to pursue a minority equity partner.
Between the lines: With most live sports on hold, sources say the company's cash position has remained stable, but its revenue and subscription numbers are expected to be down.
DAZN made waves in March when it began telling sports leagues that payments for upcoming seasons should be deferred until the leagues know when sports will actually resume.
Because it's not paying as much to leagues right now to broadcast content, and it's not paying as much to market content, it's not burning as much cash as it expected to this year.
Still, DAZN has a long way to go before becoming a profitable business.
3. Trump's biggest target on Facebook during coronavirus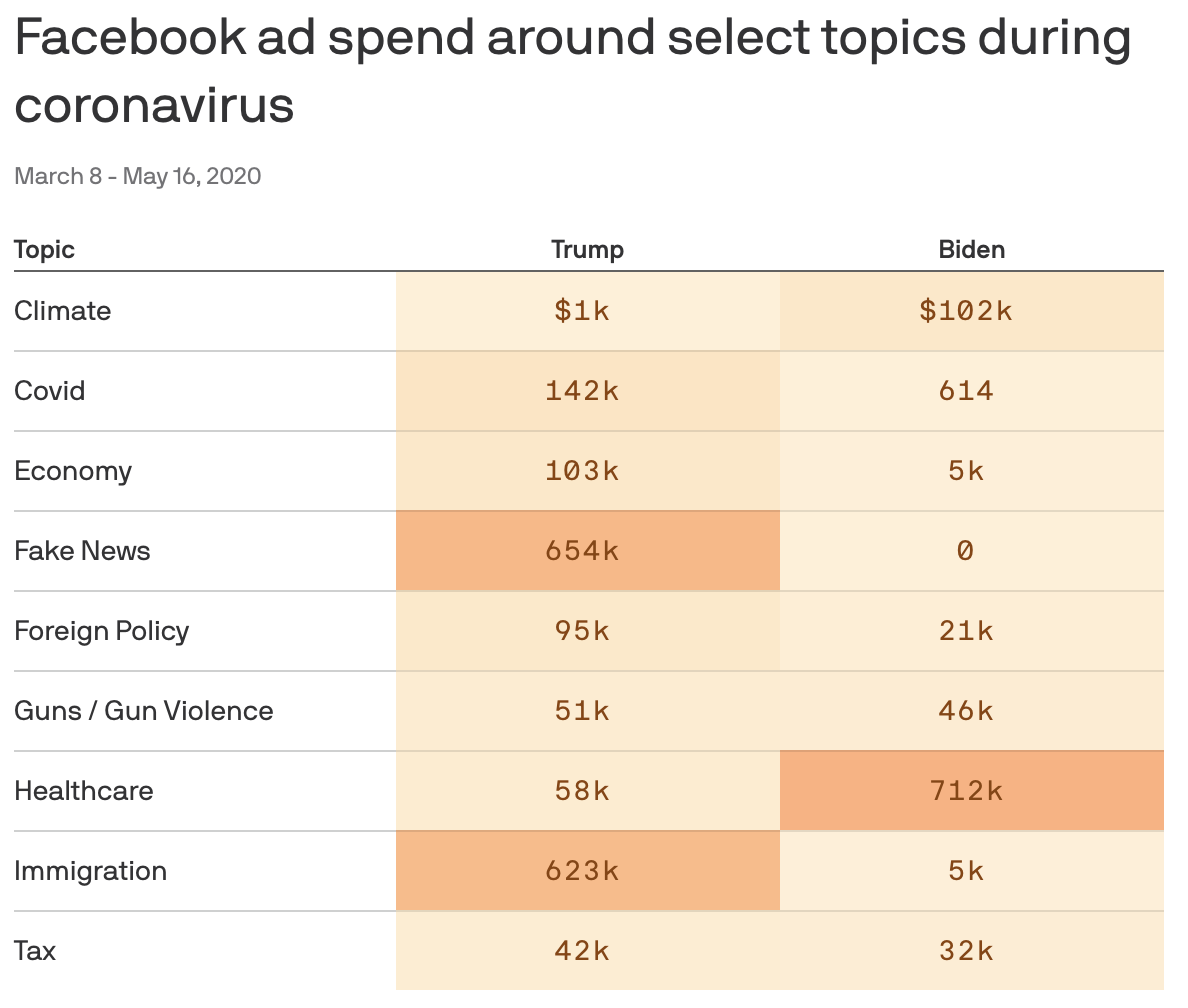 Donald Trump has spent far more Facebook ad dollars targeting topics like "fake news" and "immigration" during the pandemic than any policy area, according to new data provided to Axios from political ad firm Bully Pulpit Interactive.
Joe Biden has spent an overwhelming majority of his Facebook ads talking about the president and health care.
Why it matters: The president's re-election messaging hasn't shifted all that much during the pandemic, except that the president is focusing slightly more now on targeting the press than on immigration.
Biden's campaign has focused more messaging on the president's response to the coronavirus crisis.
Be smart: Facebook is still a good indicator of how messaging strategies have evolved for both campaigns.
The campaigns are mostly still focusing on direct response advertising right now, or ads that try to get you to donate or sign up to volunteer for something via a click, and many of those ads are purchased on Facebook.
So far, two-thirds of all political ad dollars this cycle (including other political and advocacy campaigns) have been spent on "direct response" ads online.
Between the lines: These charts do not show the total Facebook spending made by both candidates during the pandemic. It leaves out big portions of spending around generic fundraising topics like surveys and birthdays — i.e. sign a birthday card for this candidate or take this survey on behalf of the campaign.
4. "Fake news" laws rising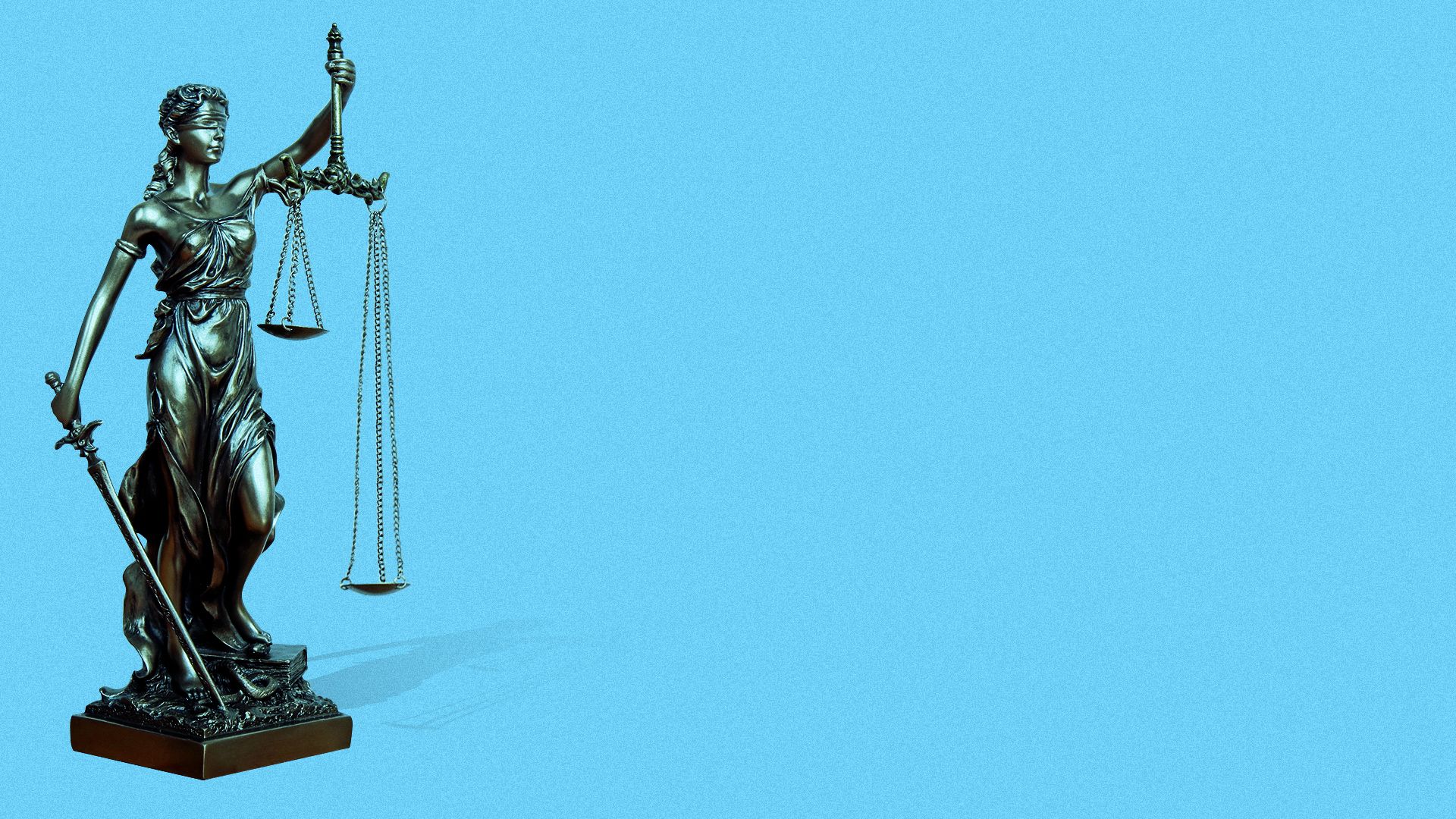 Legal measures arbitrarily targeting "fake news" are picking up global steam.
Driving the news: The ACLU has filed a lawsuit on behalf of two Puerto Rican journalists who fear that two recent "fake news" laws will be used to punish them for their reporting on the coronavirus crisis.
The Puerto Rico laws make it a crime for journalists to report information about emergencies that the government considers "fake news."
They technically only apply to "false information," but ACLU argues that the broad-based definition will inevitably be used to suppress true information.
The big picture: The tactic of targeting the press under the guise of stopping "fake news" is increasingly becoming more normalized.
Hungary's government passed a law in March that gives the government power to punish those who spread "false information" about the pandemic with up to five years in prison.
Philippines passed a law in March that says journalists may face jail sentences of up to two months for "spreading false information" about the virus and a fine of up to $20,000, per CNN.
Singapore last year passed a law last year which allows the government to force online platforms to remove or correct information that it believes is false.
The bottom line: These examples and several others show ways the press is being shut out by the governments globally under the guise of stopping pandemic misinformation.
5. Video game concerts are a hit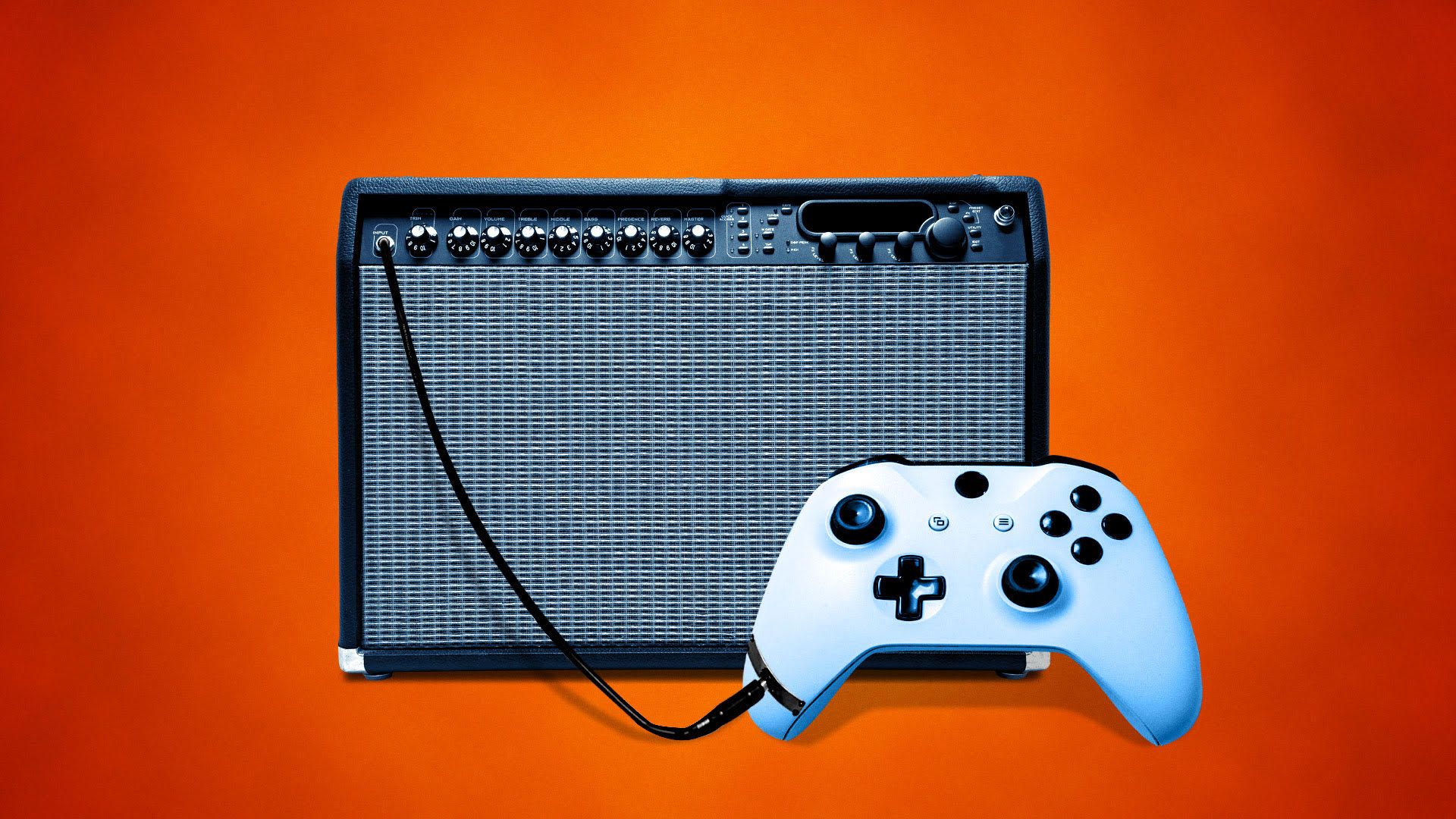 With concerts and music festivals cancelled across the country, artists are flocking to virtual gaming platforms like Minecraft and Fortnite to give fans the next best thing to a live music experience.
Why it matters: Expect more virtual concerts to pop up as artists figure out how to get paid performing online and aim to connect with its bigger audiences.
Driving the news: Minecraft, a popular video game in which players can create and join 3D worlds, will host a dance music festival with some of the biggest electronic artists next month, including Electric Blockaloo, Diplo, A-Trak and Above & Beyond.
It comes on the heels of several successful Minecraft concerts, a virtual spin-off of the cancelled SXSW festival called Block by Blockwest.
Minecraft allows users to create virtual pixelated worlds that can resemble real-life places or be completely made-up. In the absence of live concerts, some venues are recreating stages for performances within Minecraft.
Be smart: Virtual concerts started out as a natural fit for electronic music artists, given how tech-heavy their work is, but they're quickly catching on with other music genres.
More than 12 million users watched rapper Travis Scott's concert on Fortnite last month. Many more watched the concert outside of the game, too, on live-streaming platforms like Twitch and YouTube.
Last year, alternative rock band Weezer debuted four tracks exclusively from its new album on Fortnite.
Background: Electronic artist Marshmello introduced the idea of the first-ever virtual concert last year, drawing over 10 million viewers on Fortnite.
The successful performance inspired other major artists like Steve Aoki and deadmau5 to work with gaming companies to design their own virtual concerts.
The big picture: The pandemic has accelerated a budding trend of transitioning the $12 billion+ live concert industry online.
Many artists are also turning to Twitch, the Amazon-owned live-streaming platform, to make money during the crisis.
Go deeper: Video game sales surge in lockdown
6. Another streaming service launches this week
HBO Max is set to launch this Wednesday, making it the third and final major streaming service to launch during the pandemic. (Quibi launched April 6th and NBCU's Peacock launched April 15th.)
Why it matters: At $14.99 monthly, it's the most expensive offering within its competitive set. But it also launches with a slew of exclusive fan favorites, ranging from "Friends" and "The Big Bang Theory" to "Game of Thrones."
Yes, but: With existing name recognition, it should be easier for consumers to get excited about the new service, but data from Morning Consult shows that with so many options out there already, consumers aren't totally aware that their favorite shows will be included in the package.
Between the lines: The test for AT&T is how successfully it can move its current HBO subscribers from its old apps.
AT&T already has millions of customers that subscribe to its current streaming app, HBO Now. Millions more get access to HBO content on a different app called HBO Go with their HBO cable subscriptions.
AT&T will automatically upgrade existing HBO Now subscribers to become HBO Max subscribers for the same price when the service launches.
HBO Max gives consumers access all of AT&T's content, which includes HBO as well as content from its other cable networks like TNT and TBS. It also includes some original series and movie content from Warner Bros.
What's next: Executives have said that it hopes to reach 50 million paid subscribers by 2025.
7. One co-branding thing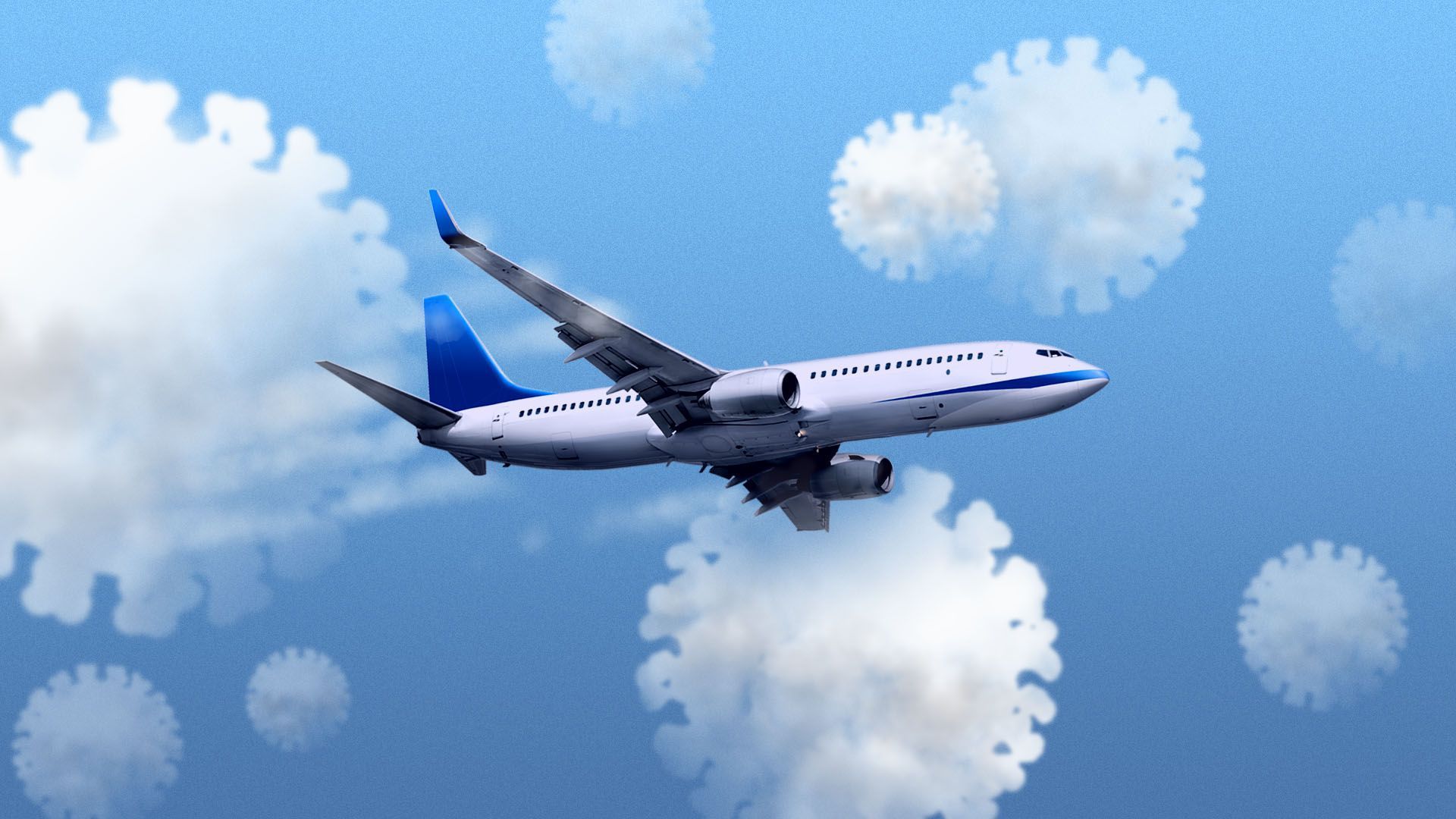 The travel and tourism sector has a formula to reassure potential customers that they will be safe from the novel coronavirus, Axios Felix Salmon writes.
Find a well-known brand of household cleaner, add a well-known medical brand, and combine.
United Airlines has announced that it is "teaming up with Clorox" and "working closely with the experts at Cleveland Clinic."
Hilton Hotels says that it "will collaborate with RB, maker of Lysol and Dettol, and consult with Mayo Clinic."
The bottom line: The only two things that will always thrive in a crisis are cockroaches and co-branding opportunities.