Axios Media Trends
June 30, 2020
Today's Media Trends is 1,890 words, a 7.5-minute read. Sign up here.
Join Axios for a live, virtual event on how the coronavirus outbreak has upended small businesses on Wednesday at 12:30 p.m. ET. Register here.
Today, Penske Media launches Sportico, its new sports business platform. Go deeper.
1 big thing: Facebook changes its algorithm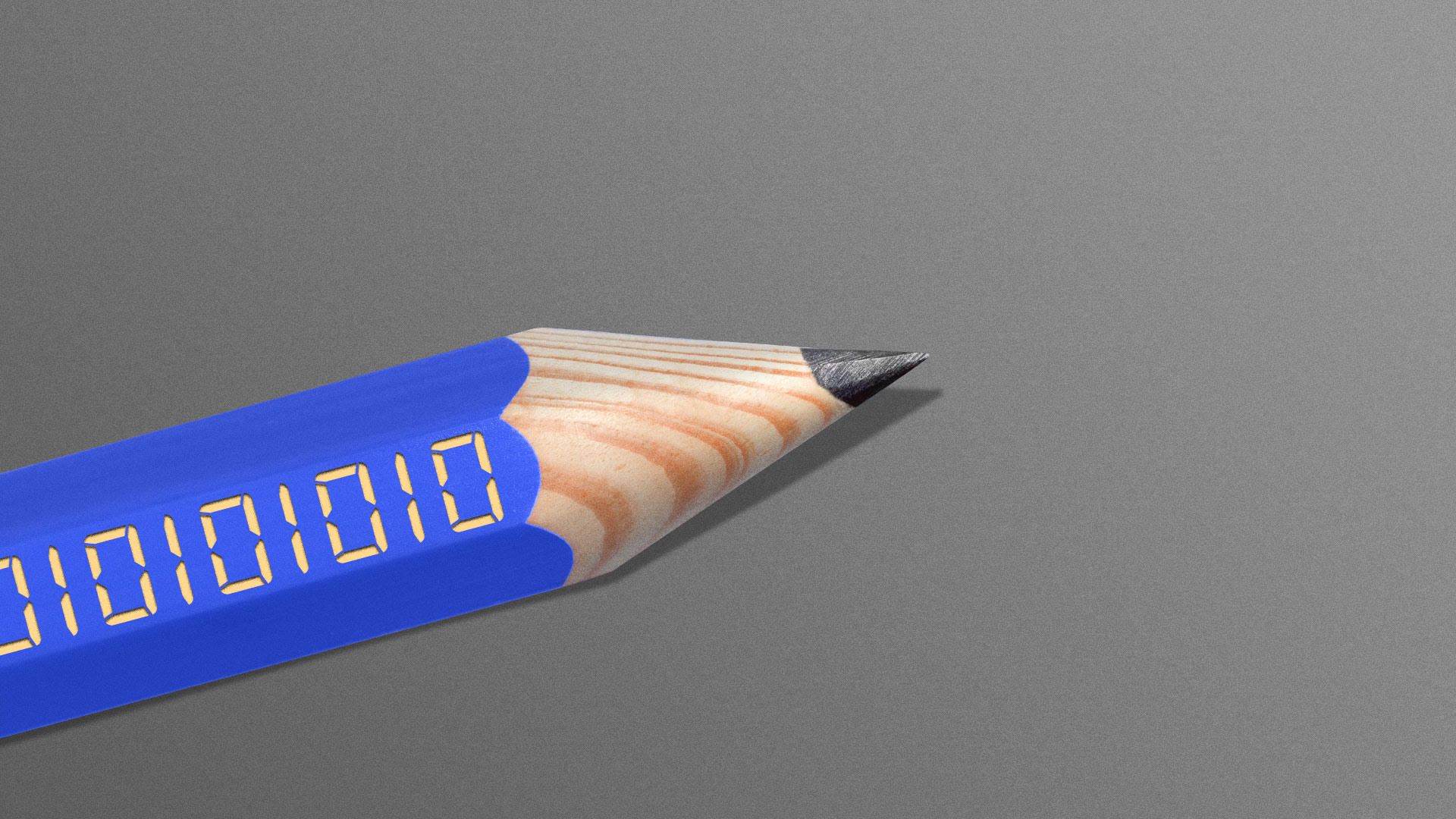 Beginning today, Facebook will be updating the way news stories are ranked in its News Feed to prioritize original reporting, executives tell Axios. It will also demote stories that aren't transparent about who has written them.
Why it matters: The tech giant has long been criticized for not doing enough to elevate quality news over hyper-partisan noise. Now, it's trying to get ahead of that narrative as the 2020 election inches closer.
Details: Facebook says that in order to identify which original stories to promote, it will use artificial intelligence to analyze groups of articles on a particular story topic and identify the ones most often cited as the original source.
This won't change the News Feed experience dramatically for most users, because Facebook will still only showcase stories from news outlets that they or their friends follow. But the tech giant will boost the more original story within that subset.
The company has been having active conversations with publishing executives, on both the business and editorial sides, to help define "original reporting" so that it can build signals into its algorithms to boost original stories, along with conducting user research.
The algorithm changes only apply to news stories. For now, the tech giant is focusing on stories in English.
Between the lines: Facebook will also begin to down-rank news in its algorithm that doesn't have bylines, or present information about the company's editorial staff on the publishers' website.
It says that in certain markets, this may be tougher to enforce because anonymity is used to protect journalists.
The big picture: News aggregation has changed dramatically over the past few years as platforms face pressure to clean up their content.
Algorithms at Facebook and rival Google, which used to reward publishers that produced quick, buzzy content that was easy to aggregate, are now being adjusted to reward more thoughtful, original content.
This has resulted in fewer spammy headlines, clickbait and junk news.
Google said last year that it adjusted its algorithms and the guidelines used by the people that rate its search results to elevate original reporting.
What's next: Facebook says publishers could see a traffic boost from original reports, but it anticipates that most news publishers won't see significant changes to their distribution in News Feed due to the changes.
The bottom line: It's a minor but concrete tweak that Facebook can point to as doing something to minimize misinformation.
2. Tech finally cracks down on Trump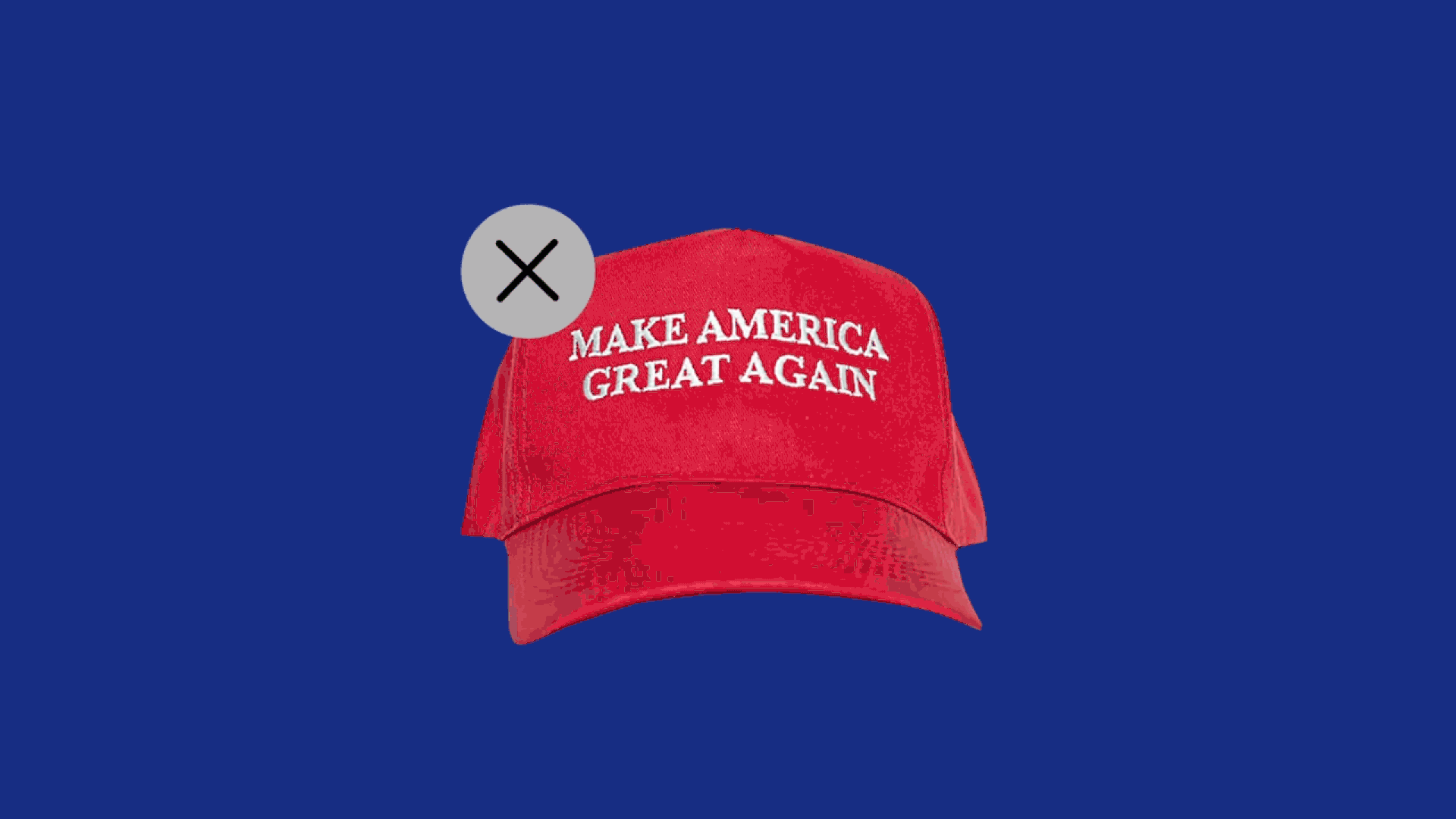 Social media giants are no longer giving President Trump, his supporters and the Alt-Right a free pass for inflammatory or misleading speech online.
Why it matters: For years, Trump and the far-right have relied on the loose content policies of tech platforms for unfiltered access to millions of Americans. Ahead of the 2020 election, social media may be turning down the volume on Trump's online megaphone.
Driving the news: As of yesterday, nearly every major social media platform has taken action against Trump or far-right channels that support him.
Reddit joined a growing list of major tech companies that said it would take action against users and groups that violated its hate speech rules, including the controversial subreddit channel r/The_Donald. (Go deeper.)
Twitch, the live-streaming platform owned by Amazon, temporarily banned Trump's channel for hateful content.
YouTube later Monday said it had banned several prominent white supremacist channels, per The Verge.
Between the lines: George Floyd's death and the ensuing protests pushed Big Tech companies like Twitter, Snapchat and — to an extent — Facebook, to start taking action against posts and ads from Trump that they felt violated their hate speech policies.
The big picture: Trump and congressional Republicans have long alleged that social media companies are attempting to censor Republican voices.
Yes, but: Historically, efforts by Republicans to rally a big enough base on alternative right-wing platforms have proven moot.
New networks like thedonald.win, Gab, and 8kun never really took off amongst conservatives.
What's next: Yesterday's actions are already being met with charges of censorship from the right.
3. Newspapers are disappearing in the South
Every state in the South had at least one county without a newspaper, according to new research from Penelope Muse Abernathy at the Hussman School of Journalism and Media at the University of North Carolina at Chapel Hill.
Why it matters: The South tends to have the poorest states in the country. It's also home to the rise of many new coronavirus cases.
Details: According to the study, roughly 10% of Texas counties and 15% of Georgia counties no longer have a stand-alone newspaper.
"Several other states in the South, with many fewer counties — including Virginia, North Carolina and Tennessee — had at least a half-dozen counties without newspapers."
What's next: The fate of two major newspaper chains could have big implications for the future of several newspapers in the South. Ken Doctor writes for Nieman Lab:
Tribune Publishing, which owns Orlando Sentinel and South Florida's Sun-Sentinel, on Tuesday "will reach the end of two 'standstill' periods. Tribune's two major shareholders — Alden Global Capital, with 33% of the company's shares, and Los Angeles Times owner Patrick Soon-Shiong, with 25% — had promised not to actively buy or sell any shares until June 30."
McClatchy, which owns the Miami Herald, The Charlotte Observer, The State in South Carolina, The Sun Herald in Mississippi, and more, on Wednesday will receive final bids for its 30 newspapers, "as the country's second-largest chain prepares to wind toward some exit from bankruptcy."
4. Facebook boycott turns into online culture war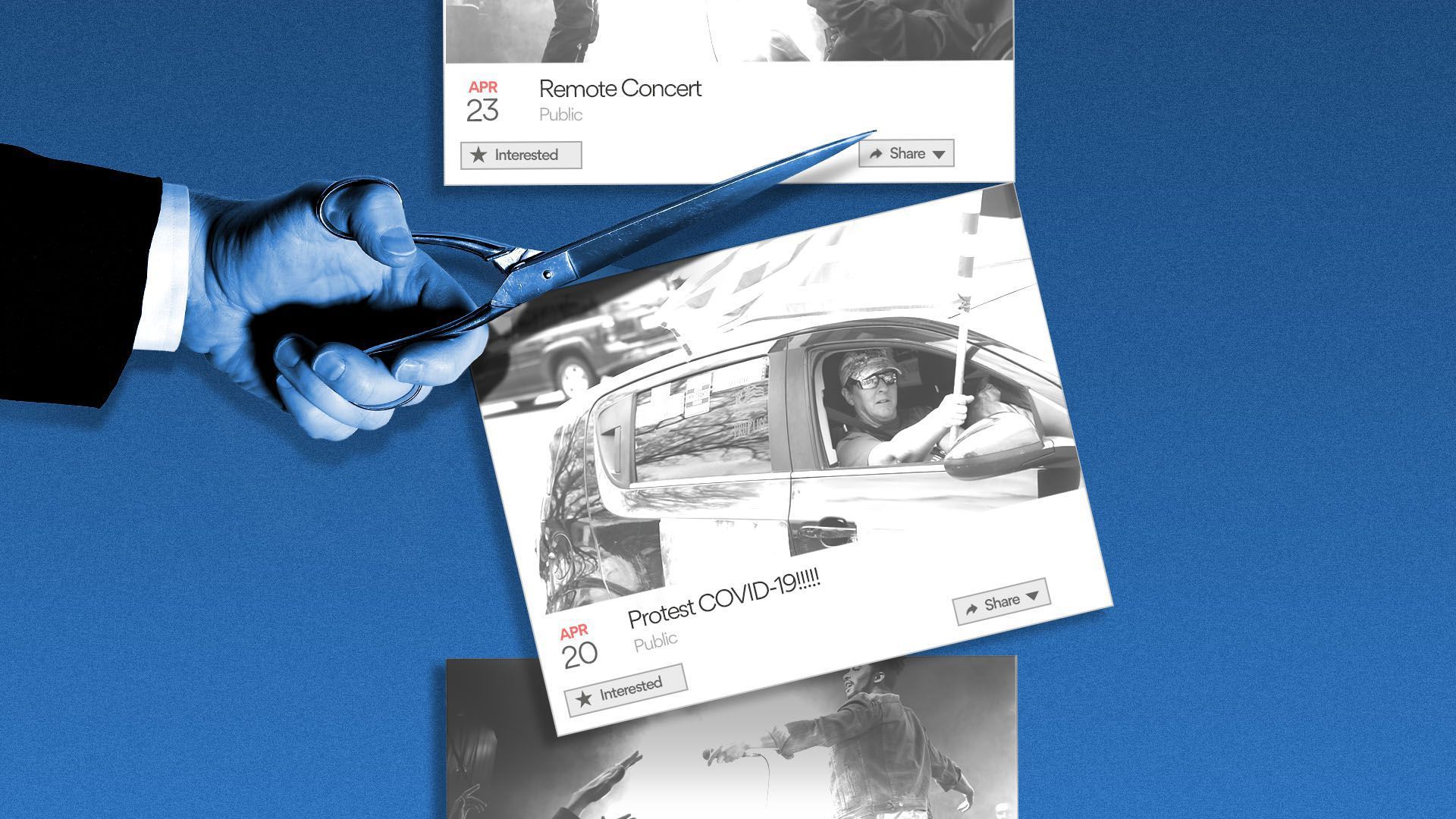 The Madison Avenue boycott against Facebook has quickly grown into a worldwide movement against the content moderation policies of social media giants.
Why it matters: The initial Facebook boycott among advertisers, prompted by Facebook's refusal to fact-check a post by Trump, has hit a nerve outside the marketing community.
The latest brands to pull out as of this morning are Adidas, Puma, Vans, Denny's, Clorox, Patreon and HP.
Be smart: Notice that brands are beginning to pull along category lines, pointing to peer pressure.
It started with the Outdoor companies (The North Face, REI, Patagonia) and has since struck other categories, including CPG (Unilever, Clorox, Coca-Cola, PepsiCo, Hershey), Beverage (Diageo, Beam Suntory, Starbucks), Tech/Telco (HP, Mozilla, Verizon) and Footwear (Adidas, Puma, Vans).
What's next: Jim Steyer, the CEO and founder of Common Sense Media, an advocacy group that's part of the campaign organizing the boycott, tells Axios that the #StopHateForProfit campaign is moving its focus to marketers overseas, where many big brands spend a large portion of their marketing dollars.
Steyer says that the campaign is not pressuring political campaigns to boycott social media advertising, as they fear that would just leave the field clear for the Trump campaign.
Prince Harry and Meghan Markle have been privately advocating for the #StopHateForProfit campaign as a part of their new nonprofit Archewell, according to multiple sources working closely with the couple.
The big picture: In just a matter of days, what started out as a Facebook boycott has become a social media boycott, and companies like Twitter have also been dragged into it.
Bonus: Boycott by the numbers
Most analysts still don't see Facebook facing a major revenue crisis from the pullback yet.
Facebook has more than 8 million active advertisers and relies mostly on a very large number of small and medium-sized businesses.
A boycott by dozens of the world's biggest brands won't sink the company financially, but it is a PR nightmare and is impacting its stock.
Many of those brands have only pulled their U.S. ad budgets, including international giants like Honda and Unilever.
By the numbers: The top 10 brands on Facebook accounted for less than 6% of all of Facebook's North American revenue last year, according to data from advertising analytics firm Pathmatics.
The top 100 brands accounted for less than 6% of Facebook's total global revenue last year.
The bottom line: Millions of small businesses around the globe can't afford to buy ads on television or billboards, leaving Facebook and its rival Google as two of the most efficient platforms online to market goods and services.
5. NYT bails on Apple News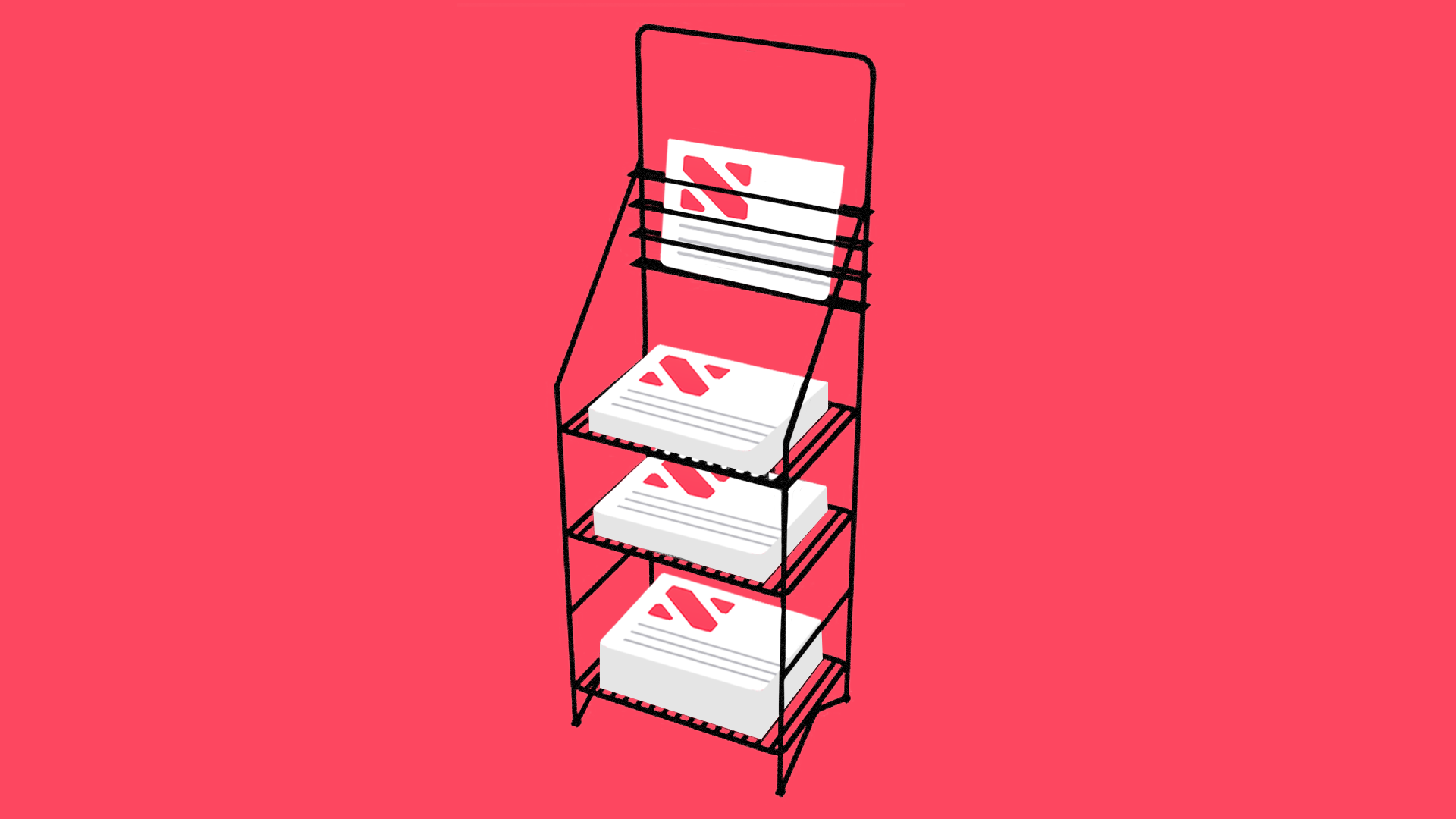 The New York Times made headlines yesterday when it said it would stop circulating articles on Apple News, because it "does not align with our strategy to fund quality journalism by building direct relationships with paying readers."
Why it matters: The move is forcing industry insiders to consider whether The Times/Apple split will serve catalyst for other publishers, especially those reliant on subscription revenue, to break with platforms that don't directly help them recruit paying subscribers or offer enough ad revenue.
Be smart: The Apple News framework does little to bolster The Times' main marketing objective, which is convert existing readers to become subscribers via its own platforms.
The Times has 6 million subscribers out of roughly 150 million monthly uniques (during a non-coronavirus era).
It wants to reach 10 million subscribers by 2025.
The Times has experimented with distribution partnerships, but it's also been quick to pull out of those partnerships when they don't suit its objectives, including Facebook's "Instant Articles" feature in 2017.
By the numbers: The Times spent roughly $168 million last year on marketing, including a substantial amount on Facebook, where it could easily drive subscriber acquisitions through direct-response ads, as well as The Oscars, where it could drive subscriber acquisition through emotional, splashy TV ads.
In response to the news, Apple said "The New York Times has only offered Apple News a few stories per day" and that it's still committed to supporting quality journalism. It says 125 million people use Apple News monthly.
The big picture: The news comes days after The Times said it would lay off 68 people, mostly in advertising.
In the memo announcing the layoffs, Times executives conceded that while the cuts are driven by the pandemic, they also "reflect long-term trends in our business and are fully consistent with the company's strategy."
6. Facebook offering stronger security for journalists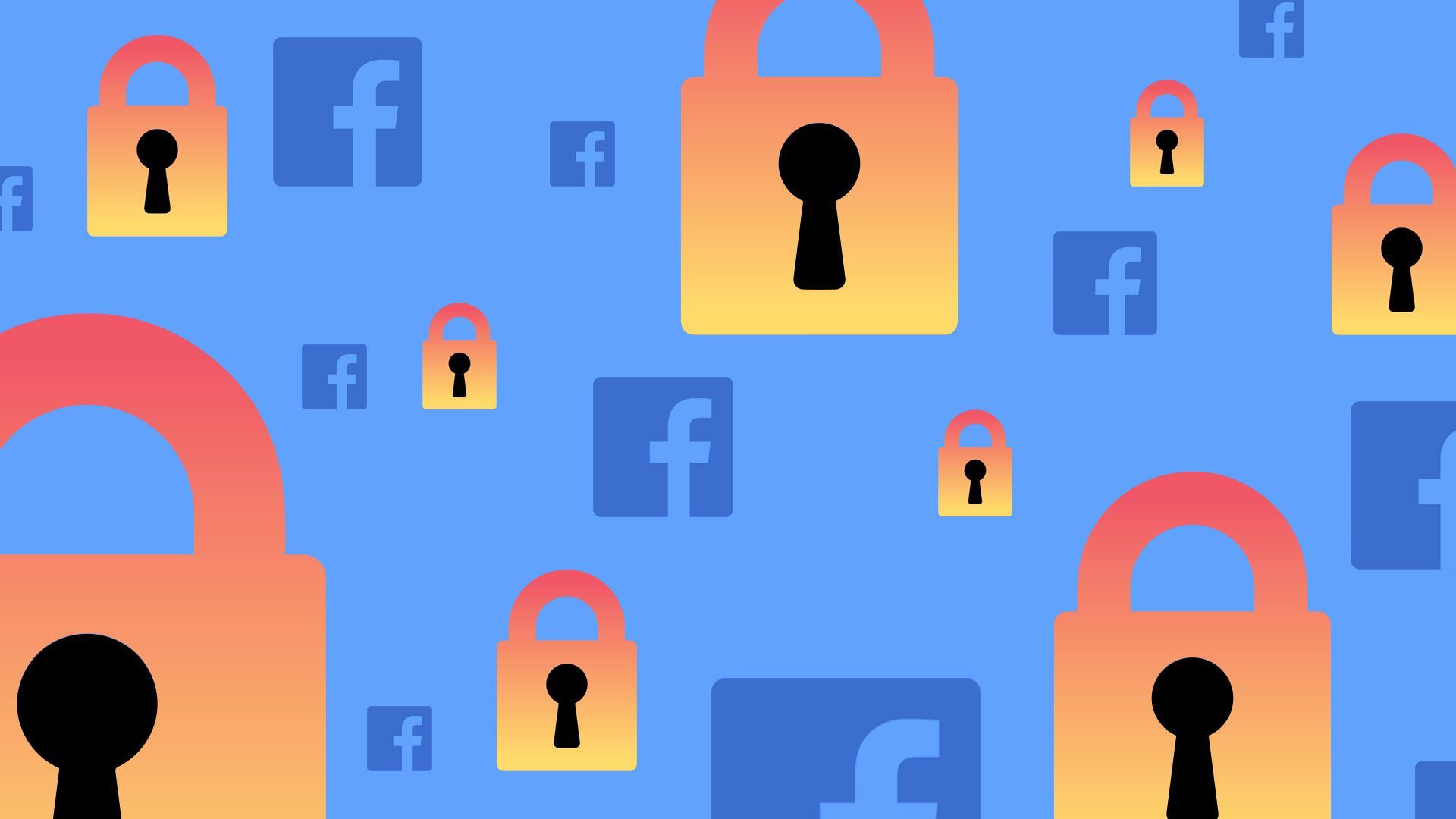 Facebook is rolling out a new function today which will allow people who work at news organizations to voluntarily register as a journalist on Facebook in order to receive access to benefits, tools and get stronger security features.
Why it matters: Journalists have become a primary target of foreign influence operations, who often use social media cyber attacks to hack accounts, harass journalists or steal their identities.
Details: Journalists who work for a news organization that has a registered news Page on Facebook can register as a journalist using their personal or professional Facebook account.
Registration will first be available to journalists in the United States, Mexico, Brazil, and the Philippines.
What's next: Facebook plans to expand registration to more countries and languages in the coming months.
7. Group streaming is the new craze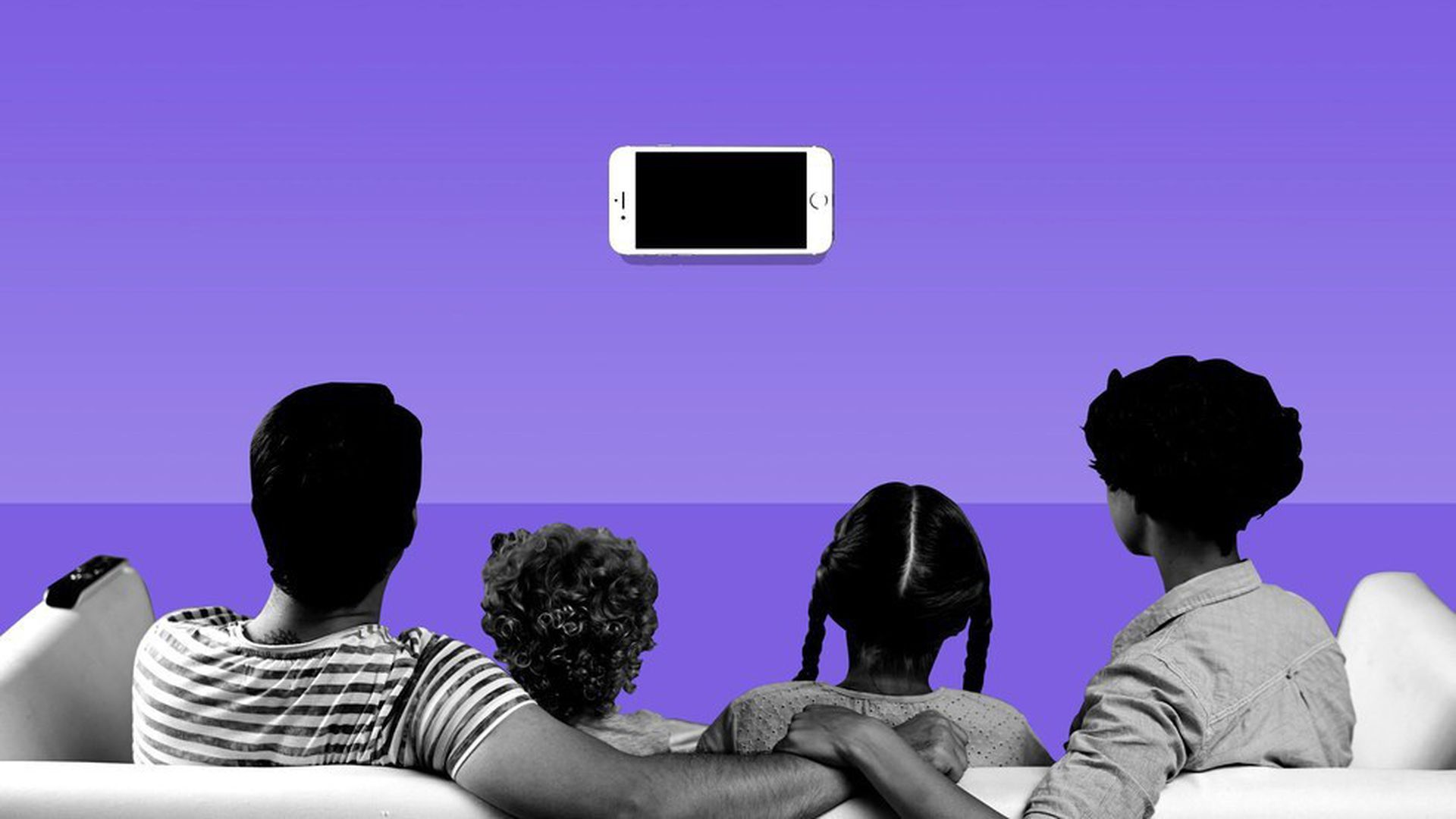 With theaters still mostly closed, every streamer is looking to create opportunities for many users to watch videos together and socialize over them.
8. Summer's hottest blockbusters delayed as coronavirus cases rise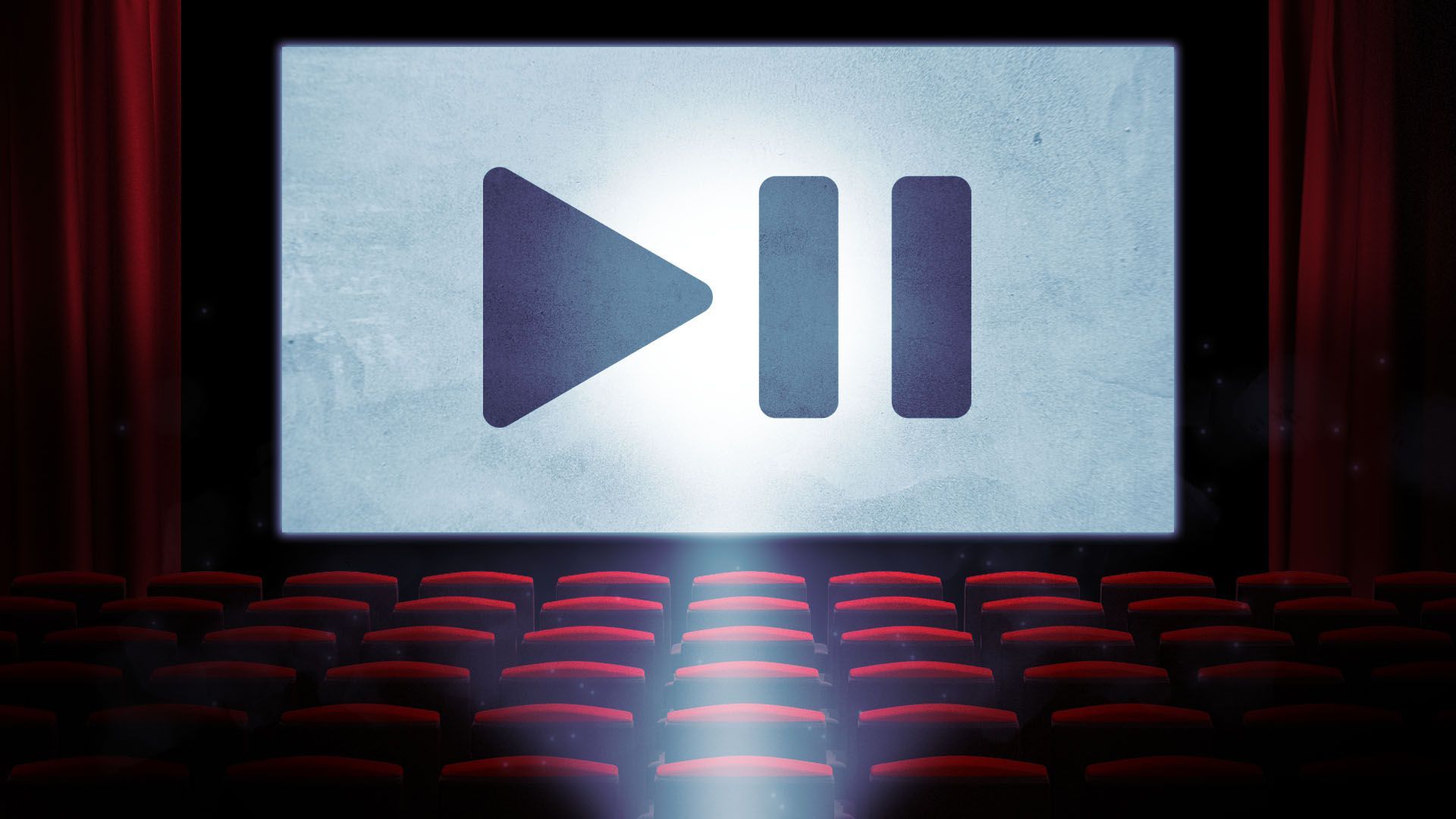 Two of the summer's most highly anticipated films, Disney's live action remake of ""Mulan" and Warner Bros.' "Tenet," have both delayed their theater debuts due to rising coronavirus cases around the U.S.
Why it matters: It's a big blow to the movie theater industry, which has been waiting for Hollywood's biggest releases to hit theaters to attract audiences.
Theaters will need to be patient for another month and a half — that's if films don't get pushed back again.
Also ... Broadway to remain closed until 2021 due to the coronavirus pandemic
9. 1 fun thing: Snap snaps back
Snap Inc.'s stock has mostly recovered from the losses it racked up over the past three years as it redesigned its app, grew its content arm, Discover, and invested in new camera features. Last Thursday, it surpassed its opening share price for the first time since it went public in March 2017.
The big picture: Snapchat's emphasis on privacy and editorial curation has helped the tech giant steer clear from most of the PR nightmares other tech peers have endured leading up to the election, including the current social media boycott.