Axios Media Trends
May 19, 2020
Today's Media Trends is 1,734 words, a 7-minute read. Sign up here.
You're invited: Axios is holding a live virtual event about remote learning on Thursday at 12:30 p.m. ET, hosted by Kim Hart and Jim VandeHei. Register here.
1 big thing: Pandemic upends adult content industry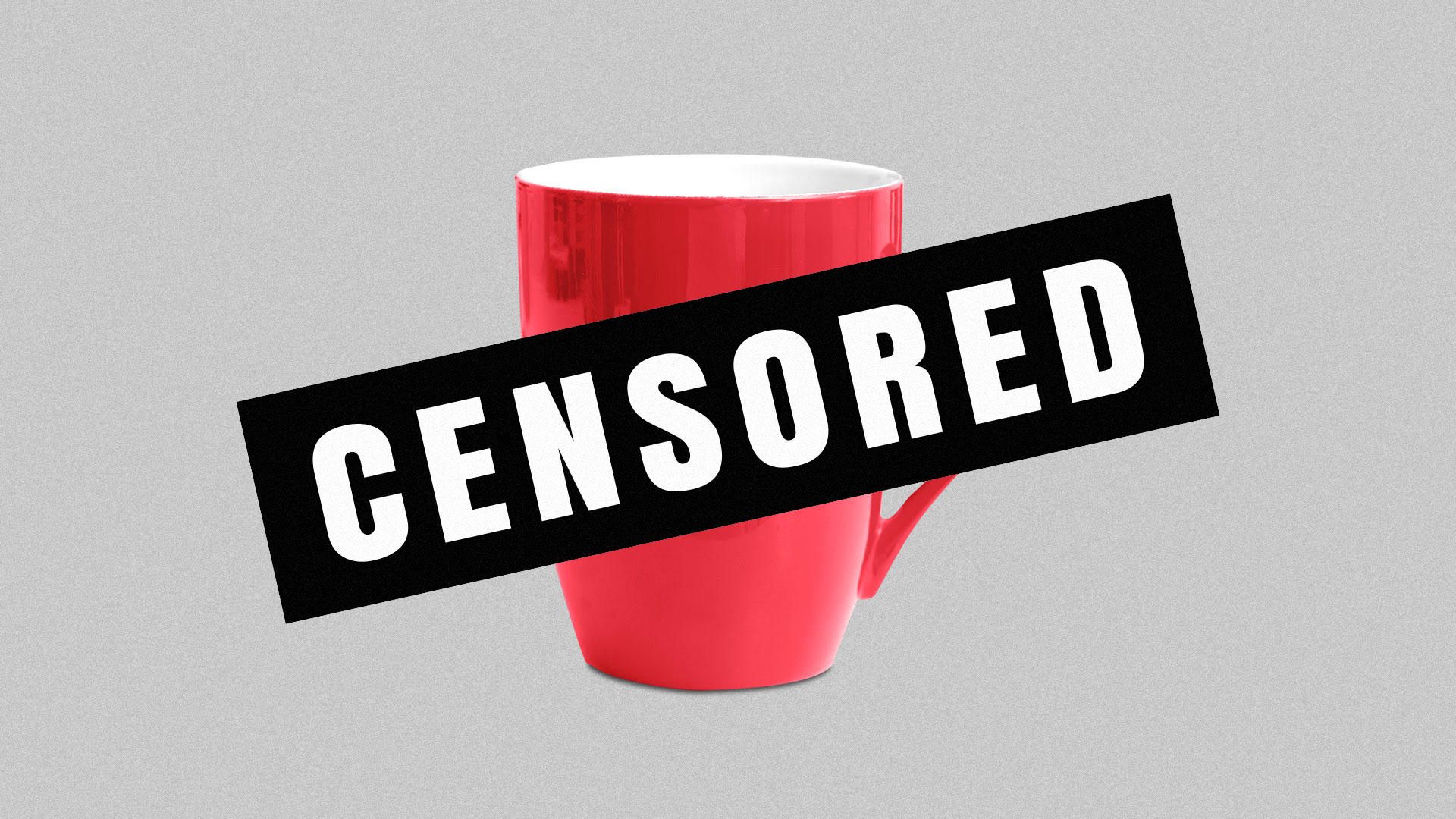 The coronavirus pandemic has pushed thousands to put their adult performances online, while also creating more ways for viewers seeking lockdown intimacy to make personal connections with performers, Axios' Kia Kokalitcheva and I write.
Why it matters: The result has been a shift in power from the big porn producers and distributors to thousands of individual performers and models.
Driving the news: Executives at several adult websites tell Axios that they're seeing explosive growth in part because the industry is moving to more individual engagement as a result of the pandemic.
"Porn is free on the internet, nobody needs to pay to see sex video or nudity," IsMyGirl CEO Evan Seinfeld tells Axios. "But people will pay to have an interactive experience and to feel acknowledged and to be engaged."
How it works: Being "acknowledged," as Seinfeld says, often means that adult entertainers are pivoting from traditional porn exhibitions to more personalized experiences.
Daryn Parker, VP of adult website CamSoda, says the site has launched cooking dates for models to have with users on a paid basis.
Executives at several other adult sites tell Axios that they've experienced record traffic, and that performers are earning record pay.
Between the lines: One company that's gotten a huge boost is U.K.-based OnlyFans—something of a cross between Instagram and an adult "camgirl site," with paid subscriptions. 
There are still hurdles for these types of websites, namely that the main mobile app stores don't allow adult streaming apps. 
OnlyFans, even though it is a child of the social media and influencer age, doesn't have a mobile app right now.
The big picture: The surge of these services represents the rise of a new generation of the gig economy where it may be easier and more lucrative for influencers and gig workers to cash out by providing services online.
The bottom line: "I do see it as a lasting trend," says Parker. "This is the new normal. It's never going to go back to where we were in January and February."
2. Exclusive: NYT phasing out all 3rd-party ad data
The New York Times will no longer use 3rd-party data to target ads come 2021, executives tell Axios, and it is building out a proprietary first-party data platform.
Why it matters: 3rd-party data, which is collected from consumers on other websites, is being phased out of the ad ecosystem because it's not considered privacy-friendly.
This has forced several big publications to rely on their own first-party data, or data that they collect directly from their users, to target ads.
Beginning in July, The Times will begin to offer clients 45 new proprietary first-party audience segments to target ads.
"This can only work because we have 6 million subscribers and millions more registered users that we can identify and because we have a breadth of content," says Allison Murphy, Senior Vice President of Ad Innovation.
Between the lines: The effort is part of a greater push to a privacy-friendly experience from The Times.
Last year, Axios reported that the company's marketing team will no longer use tracking pixels from Facebook and Twitter to track its users' browser history.
The big picture: Many online publishers still use third-party data, which is collected from consumers on other websites using tracking tools, to target consumers with ads.
But changes to major web browsers to crack down on third-party data collection and new internet privacy rules are making that practice less viable.
Yes, but: Not all publishers have the scale, or user trust, to build out their own first-party data sets.
Be smart: Other publishers like Vox Media and The Washington Post have also begun building out first-party data solutions in response to the growing industry backlash against using third-party data to target ads.
3. Instagram's Mosseri defends Giphy deal: "It's not about data"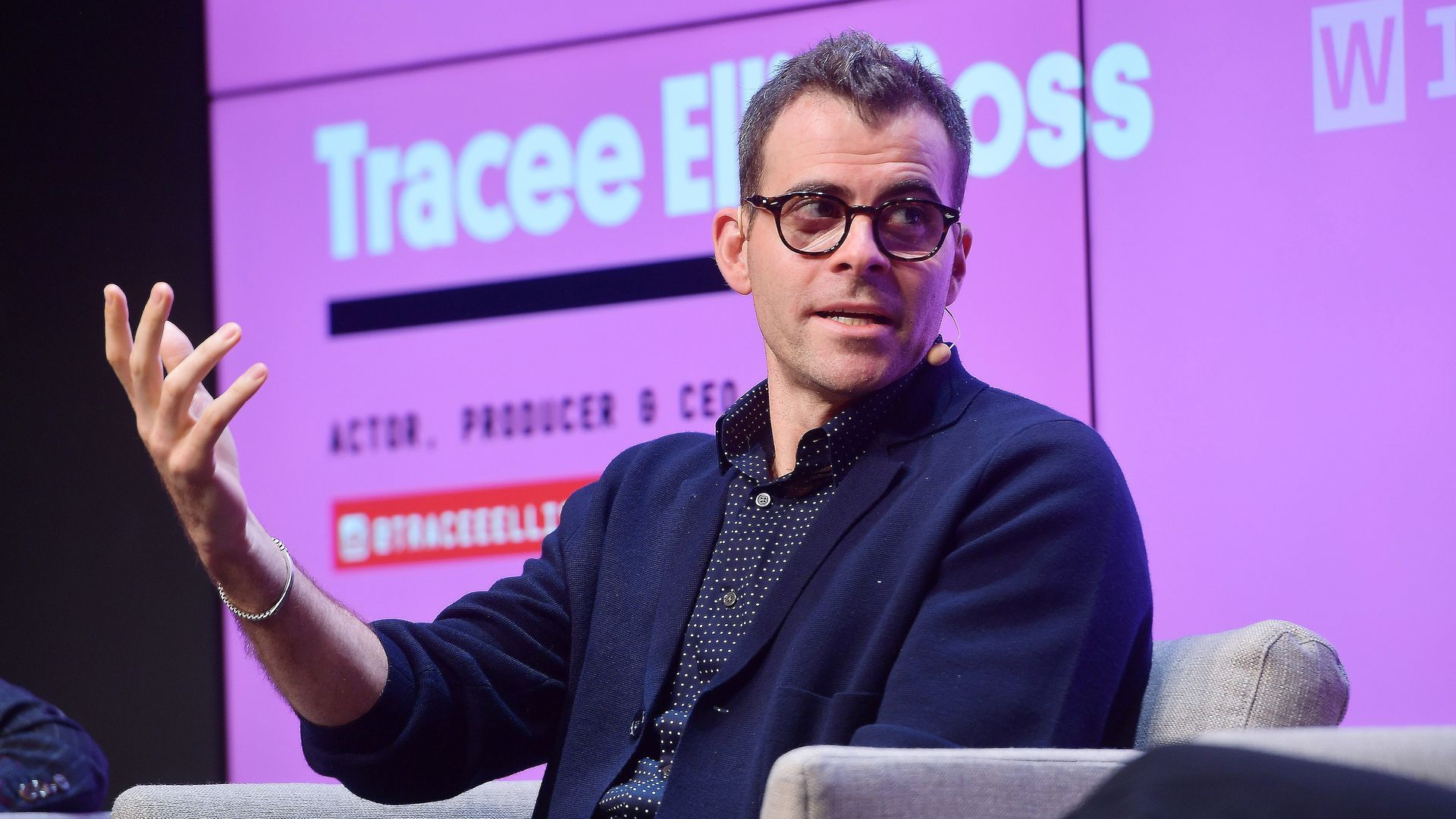 Instagram head Adam Mosseri tells Axios that Facebook spent $400 million to acquire Giphy, the popular platform of sharable animated images, not because it wants to harvest data from the company and its users but because it aims to integrate the Giphy's talent and creator ecosystem into Instagram.
Why it matters: Facebook is facing intense scrutiny for its market power, specifically the way it leverages user data from acquisitions for advertising.
Mosseri tells Axios:
"On Giphy the most interesting thing to me is how quickly some people jump to data always, which is a reminder of how important privacy is and how often we oversimplify things."
"On the motivations for Giphy the short answer is it's not about data. The three big ideas were keeping the platform going, working with a scrappy creative team with different DNA, and the creator ecosystem given how much we care about that group."
"In terms of trends the bonus that we can learn about what GIFs are trending generally is interesting."
Asked why Giphy will be housed within Instagram and not Facebook more broadly, Mosseri says, "Instagram is very focused on expression, youth and creators, all of which align with Giphy. That said, I'd be excited about them joining anywhere in the company."
Giphy is expected to retain its own branding, with its primary integration to come via Facebook's Instagram platform.
Instagram accounts for roughly 25% of Giphy's current engagement.
4. TikTok's beginning to look more like a media company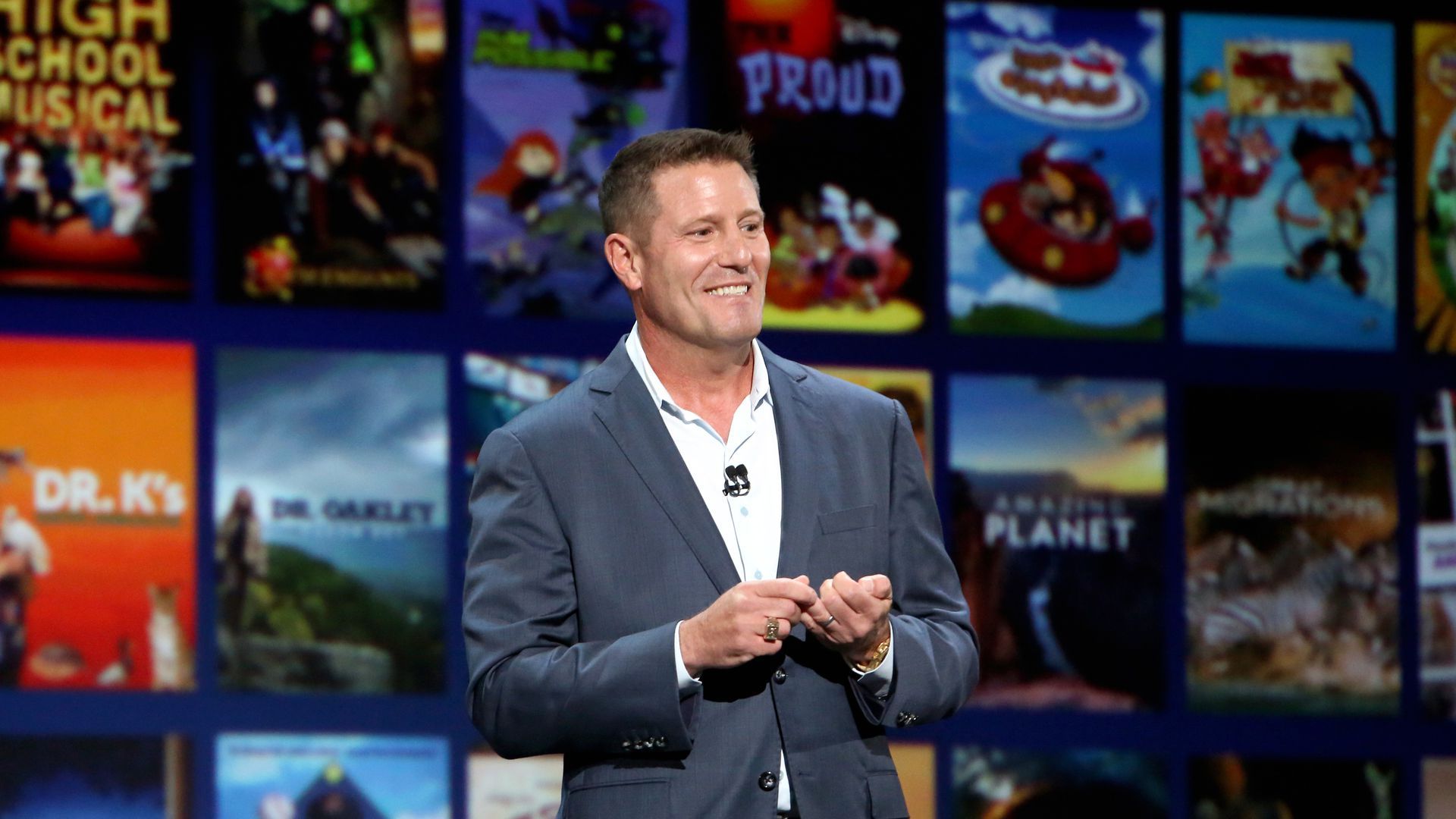 Kevin Mayer, a Disney veteran who oversaw the company's streaming unit and the launch of Disney+, is leaving the company after 27 years to become the CEO of TikTok, Disney announced Monday.
Why it matters: Like its American tech rivals, TikTok has taken steps to become more like a media company recently, with the most obvious step being the hiring Mayer, one of the most experienced media executives in the country.
Mayer will also become the COO of TikTok's parent company, ByteDance.
In that role, Mayer will lead the company's music and gaming businesses, as well as Helo, ByteDance's growing social media network.
Be smart: TikTok's efforts to expand from just distributing user-generated content to helping to create content and market it shows its development as a social platform into more of a media machine that can help fuel its parent's ByteDance's growth.
Music: In March, Bloomberg reported that ByteDance was looking to launch a music service rival to Apple and Spotify. TikTok has propelled a number of stars into Billboard's top music charts.
Original programming: Bloomberg also reported that the company is exploring the creation of its own original content, including a reality TV show.
Gaming: In an interview with the Wall Street Journal, Mayer said he plans to look at business adjacent to TikTok's social network, which also include gaming.
5. Scoop: theSkimm plans digital membership model
TheSkimm is planning to launch a full-fledged digital membership model later this summer called "Teal Memb'rship," Axios has learned.
Why it matters: The company has been affected by the coronavirus crisis, with 20% staff layoffs a few weeks ago. Like many media companies, its reliance on advertising revenue left it exposed to the economic downturn.
Details: TheSkimm is providing its "Teal Memb'rship" for free through 2020, according to a source familiar with the launch plans.  
Eventually, the company hopes to charge roughly more for full monthly access to all of its content, which also includes its calendar products, than it currently charges for access to its app, which is $2.99 monthly.
The membership will feature access to new products, such as SkimmMoney, which is set to launch this week, as well as health and career verticals down the line.
Earlier this week, Business Insider reported that the company, after some internal controversy surrounding the app, decided to launch SkimmMoney this week for free.
Background: The company was looking to launch its membership product last year, sources familiar with the rollout tell Axios. The product team has experienced personnel shuffling which may have delayed the process.
By the numbers: Sources tell Axios that the company just barely hit profitability in 2019, with Business Insider reporting that they were able to hit that milestone off roughly $20 million in revenue.
The thinking then was to have 2020 be a year where the company aims to build out its membership product, focusing less on profit and more on creating a more stable business foundation moving forward that could appeal to future investors or partners.
With the crisis taking hold, that strategy is still on, but the company will need to be more disciplined around things like marketing spend around the membership offering.
6. Audio abandoned during lockdown
One strange takeaway from the pandemic has been that when forced to stay at home, users are more likely to abandon audio content for video.
The big picture: A lot of audio streaming occurs on daily commutes, where users don't have bandwidth to stare at screens. But commuting, of course, has been put off during the pandemic.
Between the lines: Pure music streaming via platforms like Spotify and Pandora seems to be taking a hit in favor of digital video and music video streaming, per eMarketer.
"These downward revisions to our forecasts come off the back of several years of strong growth in digital audio listener numbers for podcasts and music streaming.
In the beginning of the pandemic, podcast consumption was initially way down, but seems to have stabilized, per Podtrac.
7. Coronavirus drives uptick in campaign ad spend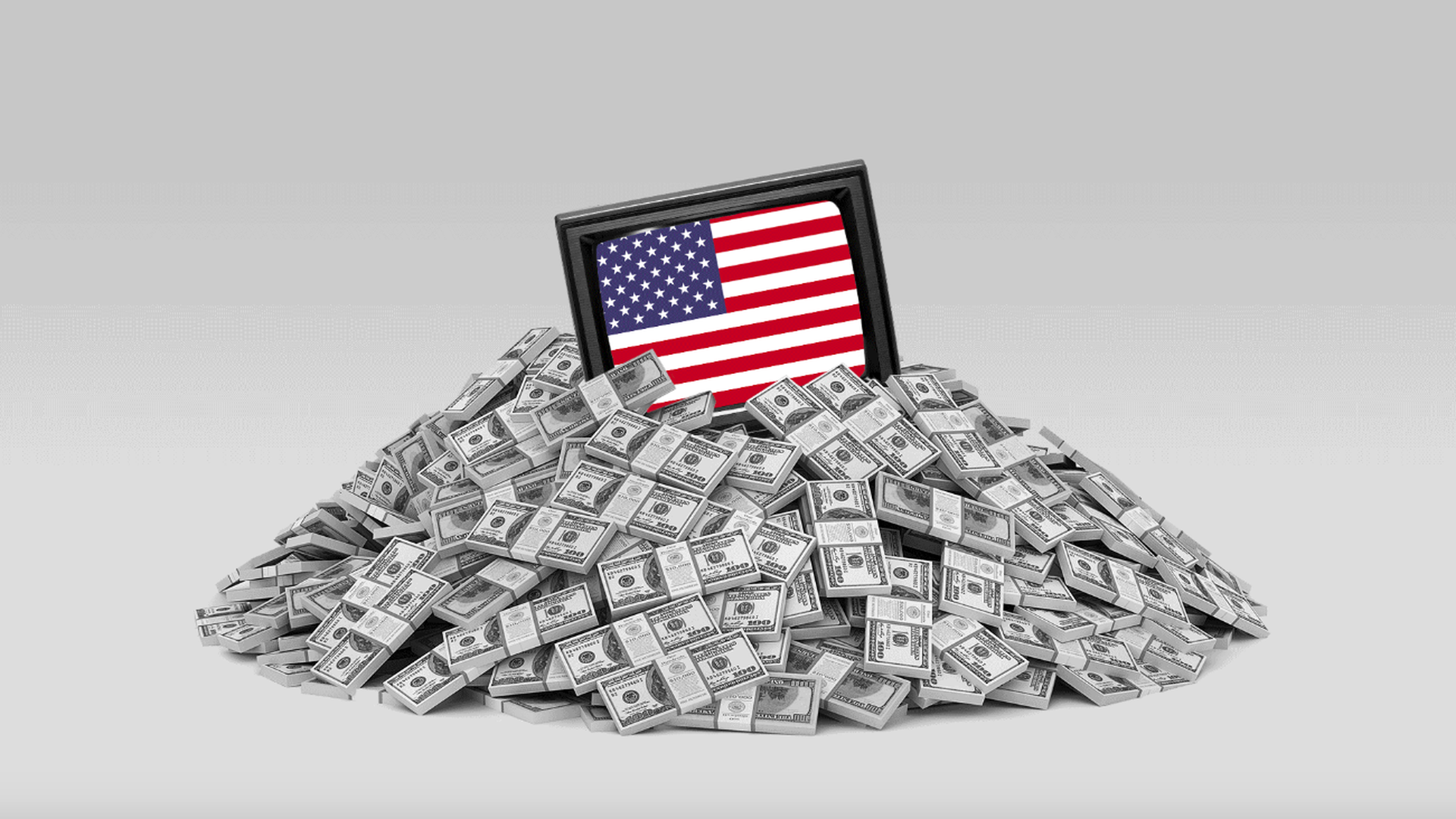 Political advertising around the 2020 election is expected to reach $6.7 billion this cycle, up 12% from initial projections of around $6 million, according to a new report from Advertising Analytics and Cross Screen Media.
Nearly $2 billion will be spent on digital video, primarily on Facebook and Google.
Why it matters: The pandemic has forced campaigns to shift budgets from in-person campaign events, like canvassing and town halls, to digital advertising and virtual events. This has expedited a growing shift from traditional campaign marketing to digital.
Be smart: A huge spike in online fundraising, from both Democrats and Republicans, can also be credited with an increase in advertising this cycle.
What's next: While a cumulative $2.19 billion has been spent during the 2020 cycle, $4 billion more still needs to be spent.
More of the cycle's total cash is expected to be spent in the final 10 weeks leading up to the race on persuasion TV ads. So far, $443 million in advertising has already been reserved for the fall of 2020.
8. News cuts weigh on industry morale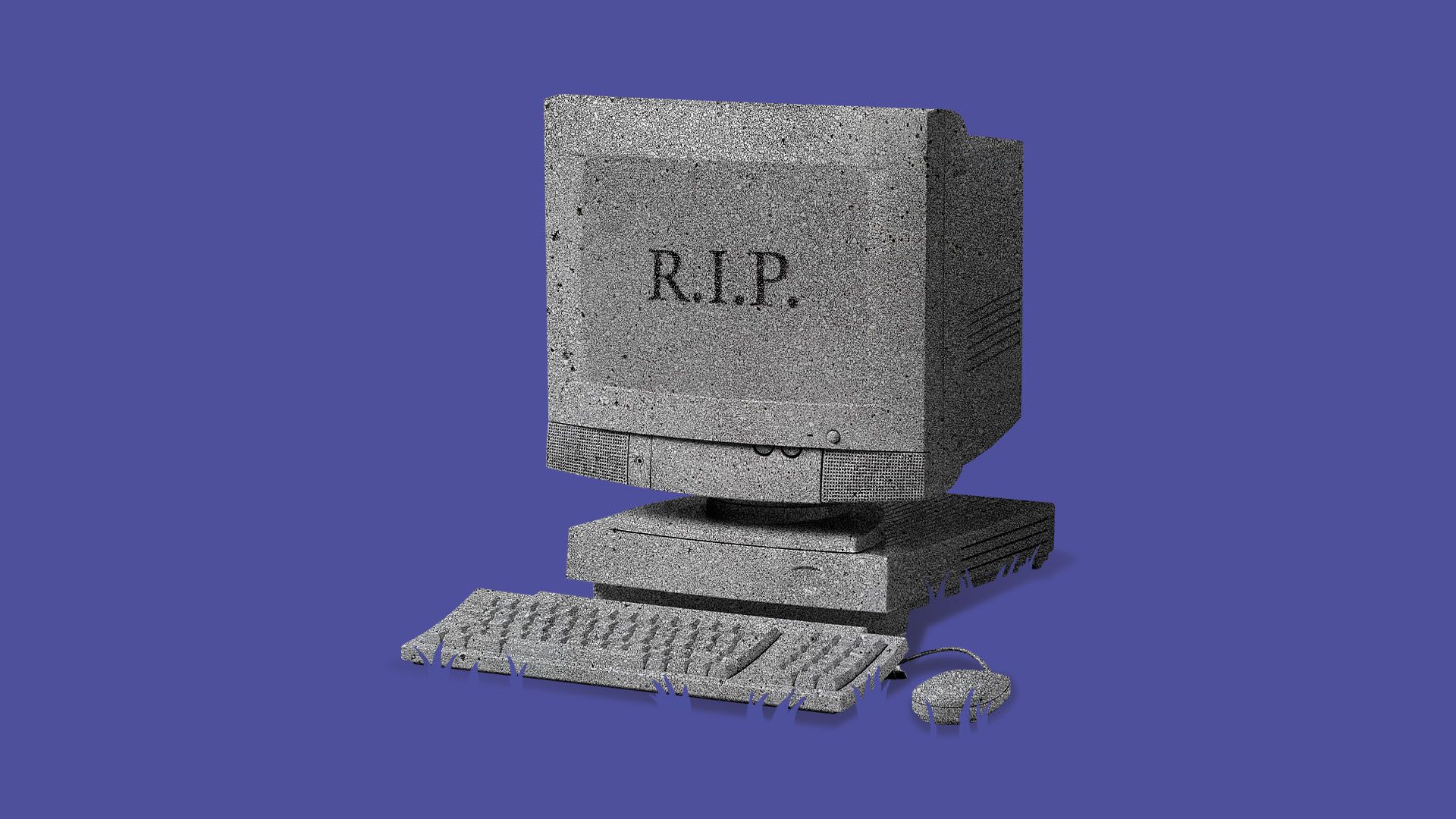 Over 500 people in the U.S. news media were laid off last week, indicating that many companies' initial efforts at the start of the pandemic to avoid job cuts, like reducing executive pay, weren't sufficient to protect their workforces, Axios' Scott Rosenberg and I write.
Why it matters: Layoffs in bulk can deeply injure any organization's psyche — particularly in the situation where companies end up doing it more than once, which is why often execs are advised to cut deeply once rather than minimize a first round.
By the numbers: Layoffs at Vice (155 people), Quartz (80 people), The Economist (90 people), Condé Nast (100 people) and furloughs at Buzzfeed (68) and Condé Nast (another 100) were posted last week. Hundreds more are expected in coming months.
Between the lines: Startups and innovators lured talent and raised money under a "we are inventing the future of media" banner. But now they're shifting to survival mode and will need to find new ways to bolster morale.
Our thought bubble: The digital era blew up the old business model of the news industry, and it has spent 25 years searching for a new one.
But instead of finding a lasting solution, the industry took a long ride on a pendulum swinging between ad revenue and subscriptions income. It bet heavily on the first during flush times and rushed wildly to the second when recessions hit.
9. 1 fun thing: Americans crave reality TV
Global demand for unscripted television series — such as reality TV and documentaries — is way up in the United States compared to many other Western countries, per exclusive data from Parrot Analytics.
Go deeper: Consumers crave cheerful content during the pandemic