Axios Markets
February 13, 2023
Happy Super Bowl Monday. The game was entertaining and all — but Rihanna stole the show with a couple of firsts.
She was the first pregnant person to headline the halftime show, and the first female billionaire to perform during the game.
Today's newsletter is 974 words, 4 minutes.
1 big thing: Russia's energy weapon weakens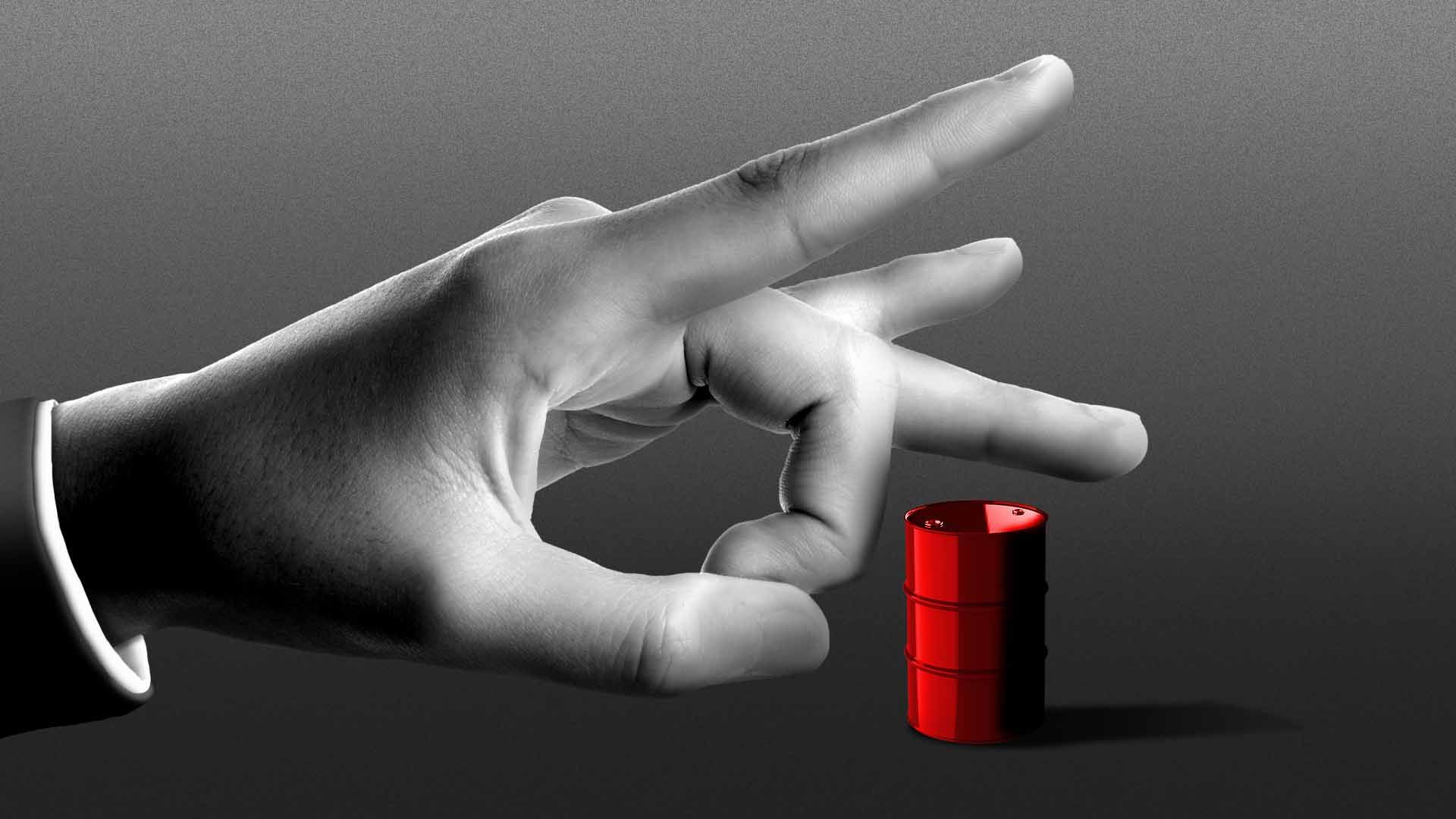 Markets mostly shrugged off Russia's threat to curb crude production in response to Western sanctions, Matt writes.
Why it matters: It shows that President Vladimir Putin's decision to invade Ukraine has left Russia with less leverage against the West than he may have once believed it had.
Driving the news: Russian state officials announced Friday that the nation plans to cut oil production by about 5% next month, in response to Western efforts to cap the prices at which Russia sells its oil.
The impact: While crude oil prices rose on the news, it wasn't much of a gusher.
Both Brent crude (the European benchmark) and America's West Texas Intermediate rose about 2%, leaving prices around where they've hovered over the last few months.
What they're saying: "We consider today's news to be a significant milestone," wrote oil industry analysts at ClearView Energy Partners, a research firm. "In today's action, Russia is firing its own crude weapon at the West."
But, but, but: Though Russia is an energy giant, in the face of sanctions it has shifted most of its oil exports to its relatively few remaining friends — China, India and Turkey.
That effectively reduces the impact of any efforts to use the so-called oil weapon against its adversaries in the West, since the West buys a lot less of its oil than it used to.
Context: Last month former deputy Russian energy minister Vladimir Milov — now an opposition politician living abroad — told the Wall Street Journal that as a result of the war, "Russia will have a smaller market share in oil and gas, it will make less profit and it has lost some of its geopolitical leverage as well."
We recently pointed out that the country's financial position appears to be deteriorating rapidly, thanks to a collapse in energy revenues.
According to the Russian finance ministry, the average price of Russia's benchmark Urals grade oil was $49.48 in January — a 40% discount to Brent crude's $84 average for the month.
The bottom line: The lackluster response to Friday's threats to cut crude oil output suggests its leverage over the market is also eroding fast.
2. Charted: Russia's shrinking market share
3. Catch up quick
4. The panty tax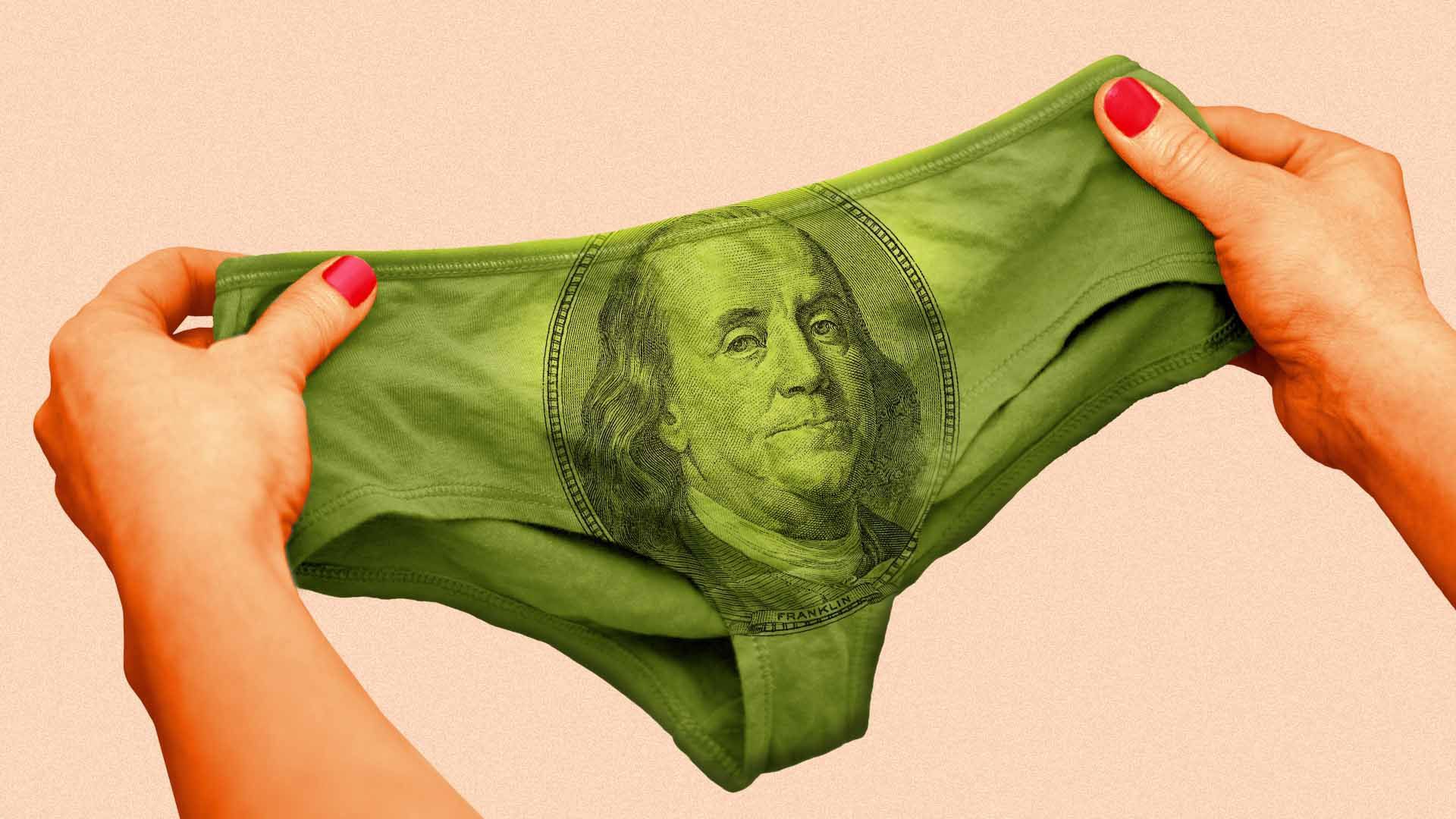 Here's the bottom line on underwear tariffs — they're sexist, Emily writes.
State of play: The average U.S. tariff rate on women's underwear is 15%, compared to 11.5% for men's underwear, per an analysis last week from a former U.S. trade official, highlighted by Catherine Rampell in the Washington Post.
The big picture: Tariffs are the taxes the federal government tacks on to imported goods. Sometimes administrations monkey around with them to help U.S. manufacturers, or for other international relations-y reasons.
But these underpants tariffs aren't about boosting domestic panty producers. In fact, 98% of clothing in the U.S. is imported, Gresser writes.
This is a literal "pink tax."
Typically, the term refers to the practice of companies marking up products aimed at women — charging more for gendered products — "women's deodorant," or "women's pens" (I'm not joking).
By the numbers: Because the tariff rate is higher and because women buy more underwear, about three-quarters of the $1.54 billion the U.S. collected in underwear tariffs last year was from women's undergarments, Gresser found.
"[O]n average the tariff system appears to add about $1.10 to the cost of each women's underwear item, and 75 cents to men's."
Most tariff systems in other countries don't gender underwear tariffs — applying one rate to all of the stuff.
Meanwhile, tariffs are unfair in other ways. They have a "class bias," Gresser writes. Silk and cashmere are taxed at lower rates than cotton, for example.
Yes, but: It's unlikely the panty gender gap is intentionally discriminatory. It's not clear exactly why women's undergarments are taxed at a higher rate. "The patterns seem to date back to lobbying from earlier eras," Rampell writes.
"In the garment industry, U.S. manufacturers might have felt most threatened by foreign competition on more labor-intensive products, which were disproportionately women's products."
What they're saying: "Seriously?! Boo! Do better! 😡😡😡," Gresser writes in his report.
5. Whiplash
The January jobs surprise is still rippling through the market, Axios' Kate Marino writes.
Why it matters: Investors are reassessing their views on how quickly the Fed will continue hiking interest rates — and that was a drag on stocks last week.
Catch up fast: With inflation having slowed over the back half of last year, investors in January plowed into trades underpinned by the belief the Fed could pause its rate hikes as soon as May.
By the end of January, odds that the FOMC's target rate would climb to 5% at its May policy meeting had fallen to just 33% — from 79% back in November. That's according to the Fed funds futures market, where investors can bet on the Fed's next moves.
(The Fed funds target range is currently 4.5%-4.75%.)
That all changed when the January employment report showed blistering jobs growth just over a week ago.
The impact: Expectations that the Fed funds rate will cross 5% in May soared right back up to about 80% over the last week.
The S&P 500, which had gained about 9% year to date before the jobs report, has shed 1.3% in the week since.
The bottom line: As long as the Phillips Curve — economic shorthand for the way inflation and unemployment typically move in opposite directions — remains disrupted, expect this kind of whiplash in the markets.
What we're watching: The next round of inflation data comes out tomorrow with the release of the January Consumer Price Index.
Thanks for reading!
Markets is edited by Kate Marino and copy edited by Mickey Meece.