Axios Latino
October 18, 2022
Welcome, welcome! We hope you had a fantastic weekend.
What's your most recent feat? Tell us about it and we could feature you in our weekly 🪅Pachanga series, in which we highlight our readers' milestones — professional or personal! Just reply to this email.
Puede leer este boletín en español aquí.
This newsletter, edited by Astrid Galván and Laurin-Whitney Gottbrath, is 1,395 words, a 5-minute read.
1 big thing: Crime in border cities stays low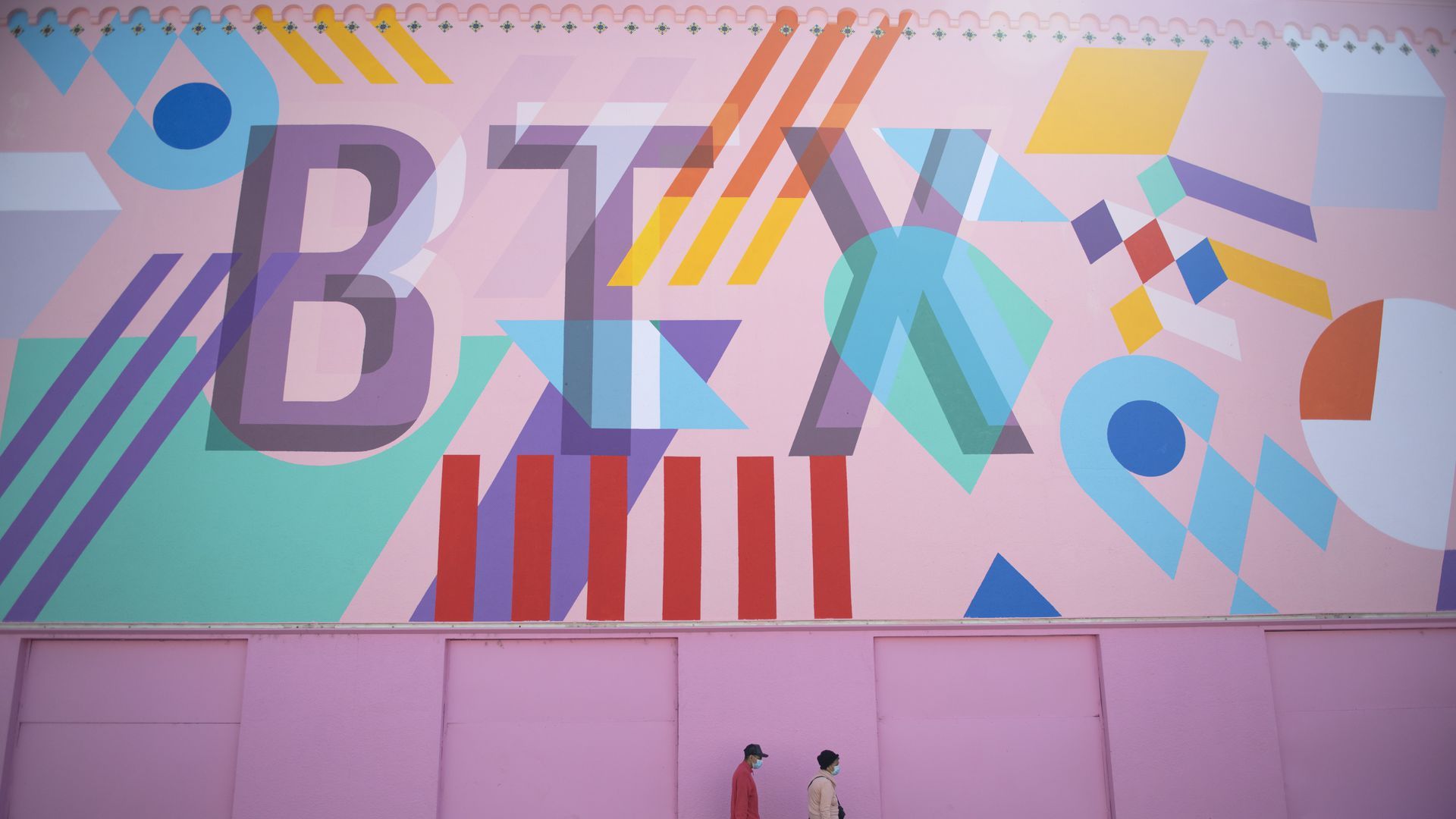 The latest FBI crime data once more shows how some communities along the U.S.-Mexico border have lower violent crime rates than other U.S. cities similar in size, Russell writes.
The big picture: Many Republicans have focused on illegal immigration during this year's midterms, often portraying border communities as dangerous and lawless.
State of play: An Axios analysis of eight U.S. border communities that reported crimes to the FBI in 2021 found they have lower violent crime and homicide rates than the national average.
The FBI released its annual crime data earlier this month.
By the numbers: On average, the eight cities — Brownsville, McAllen, Laredo, Eagle Pass and El Paso in Texas, Sunland Park in New Mexico, Yuma in Arizona, and San Diego — had a violent crime rate of 333.6 per 100,000 residents, compared to 388.57 for the national average.
The same cities also had a homicide rate of 4.5 per 100,000 residents in 2021, compared to 6.8 in the nation. (The homicide rate in the same cities was 4.2 in 2020).
Of note: Yuma was the only community near the border in 2021 that had violent crime and murder rates higher than the national average.
Between the lines: Experts, police and elected officials don't know why rates stay so low compared to cities of the same size and similar demographics, but many point to research showing low crime in immigrant communities.
They also point to the high presence of law enforcement in the region, from Border Patrol to federal drug enforcement agents.
Brownsville police spokesperson Martin Sandoval said collaboration between federal and local law enforcement has helped his city keep the homicide rate below the national average.
"We jump on the crime and worry about jurisdiction later," Sandoval said.
But, but: Police departments in three border communities — Del Rio, Texas, Nogales, Arizona, and Calexico, California — didn't submit crime numbers to the FBI for 2021.
2. Abortion misinformation is on the rise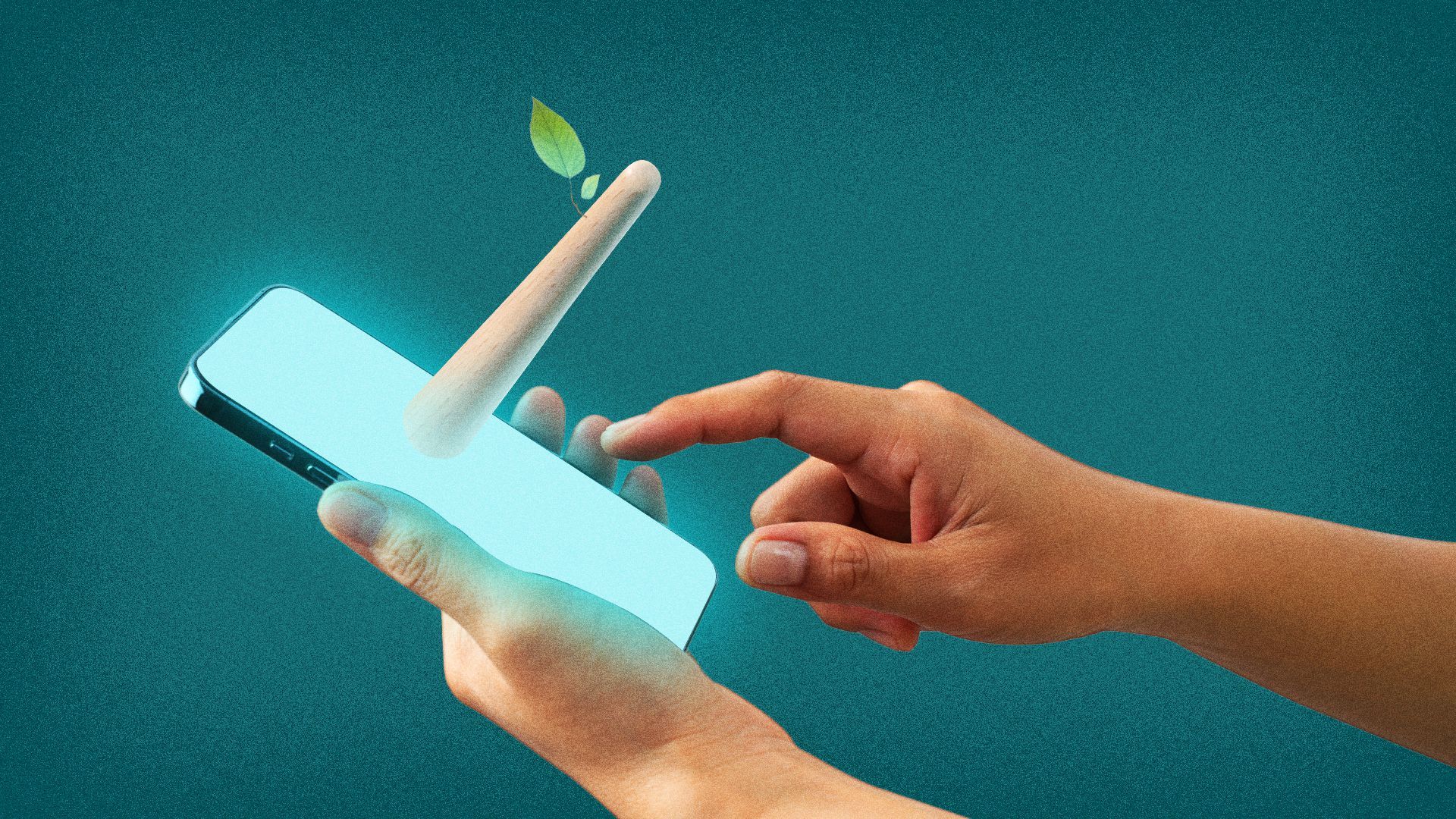 Big tech platforms are blocking abortion-pill distribution information and permitting false narratives about abortion to spread more than 100 days after the Supreme Court's ruling overturning a constitutional right to abortion, Axios' Ashley Gold and Oriana Gonzalez write.
Why it matters: Social media firms were caught flat-footed by that sudden change in the legal and informational landscape at a time when there's an overwhelming, sudden need for solid information and access to health care services online.
Latinos are among the group of social media users being targeted with abortion misinformation, Axios' Shawna Chen writes.
The big picture: Abortion rights advocates say that misinformation around reproductive health online has gotten worse since the Dobbs decision in June striking down Roe v. Wade.
"Evidence shows that misinformation and disinformation about reproductive health care, especially abortion, is on the rise on social media platforms and right-wing, anti-choice news sites," Julia Bennett, senior director of digital education and learning strategy at Planned Parenthood, tellsAxios.
Driving the news: Most major platforms don't have abortion-specific misinformation policies. Only YouTube has rolled out an abortion-related policy since the Dobbs decision. TikTok includes medical misinformation about vaccines and abortion in its integrity policies.
Per new research from the Institute for Strategic Dialogue (ISD), a nonprofit focused on extremism and disinformation, TikTok, YouTube and Meta have allowed disinformation and misinformation about abortion to spread and be monetized in the months since the court's decision.
"Policies that do exist (under health misinformation policies, policies against graphic imagery, etc.) are not properly enforced when it comes to abortion-related content," ISD researchers write in an upcoming study shared with Axios.
3. PBS series on women gets Spanish translation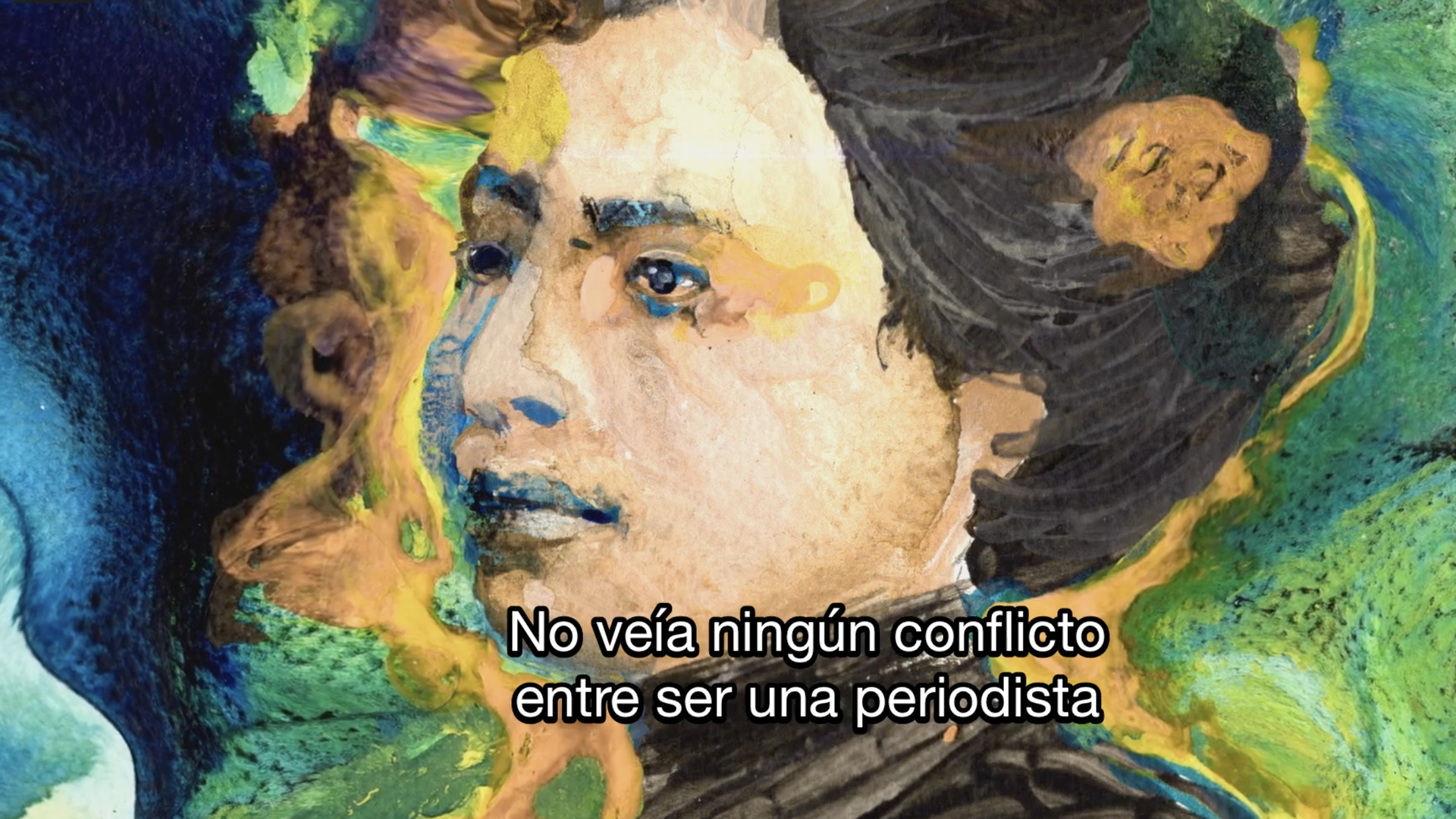 A PBS/WNET "American Masters" documentary series focused on 26 trailblazing American women is getting Spanish-language subtitles, Russell writes.
Why it matters: Spanish is the second-most spoken language in the U.S. The Unladylike2020 series will be available in U.S. schools and in Latin America.
Details: The programming premiered on PBS's flagship biography series "American Masters" in 2020.
The Unladylike2020 series examines figures such as Jovita Idar, a groundbreaking Mexican American journalist, and Tye Leung Schulze, the first Chinese American woman to vote in the U.S.
It also highlights the life story of Ynés Mexía, who collected more than 145,000 plant specimens and discovered 500 new species.
The intrigue: Maria Cristina Urruela, a lecturer in Spanish at Stanford University, was approached by producers of Unladylike2020 about using the award-winning PBS documentary series as a teaching tool.
Stanford University students worked on translating the series with subtitles.
State of play: Unladylike2020's educational resources are available for viewing and streaming with Spanish subtitling at PBS LearningMedia.
It's also available on the American Masters YouTube channel, and the PBS Documentaries channel on Amazon Prime.
4. Art Laboe's oldies show to continue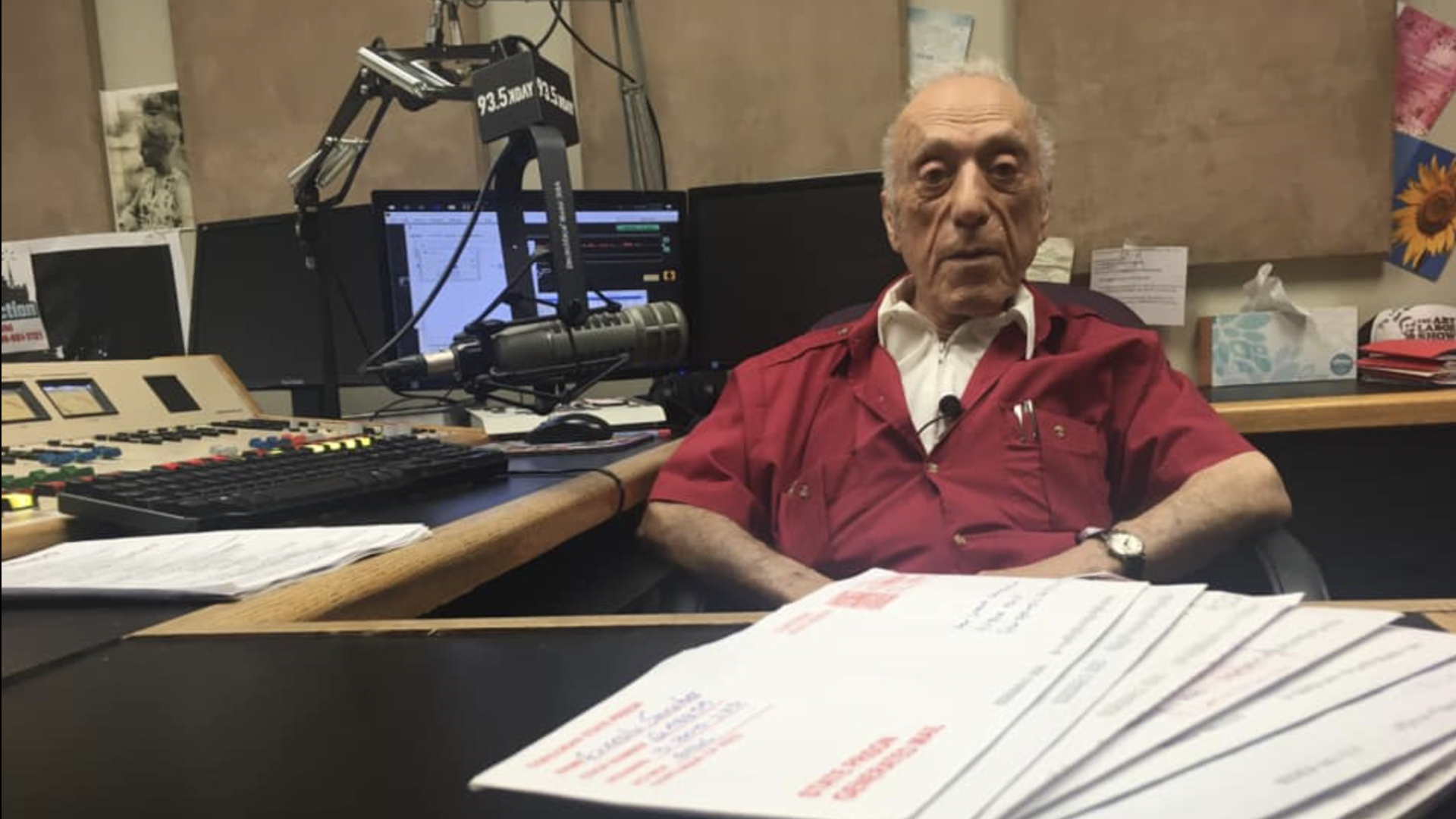 The syndicated radio show led by the late Art Laboe, a pioneering DJ who read song dedications to generations of loyal listeners, will live on, Russell writes.
Driving the news: Joanna Morones, a spokesperson for Laboe's production company, Dart Entertainment, tells Axios that 14 radio stations in California and Arizona have committed to continue to air his syndicated show.
Dart Entertainment will also use recordings of Laboe's oral histories of songs and occasional on-air dedications, Morones said.
Laboe's co-host, Old School Becky Loo, will read dedications over the air and host the show. She had been co-hosting with Laboe in recent months.
"We will keep going as long as we have listeners," Morones said.
Laboe died on Oct. 7, after developing pneumonia. He was 97.
Laboe had been on the air for nearly eight decades and was one of California's first DJs to play R&B and rock 'n' roll.
Laboe is credited with helping end segregation in Southern California by organizing live DJ shows at drive-in eateries that attracted white, Black and Latino listeners who danced to rock 'n' roll.
What's next: "The Art Laboe Connection Show" will air on stations like 93.5 KDAY Los Angeles and KOKO Jammin' 94.3 Fresno on Sunday nights from 6 pm to midnight PT.
Listeners can also stream his show online and through various apps.
Morones said the production company is preparing to sell new Laboe merchandise to keep his memory alive.
5. Stories we're watching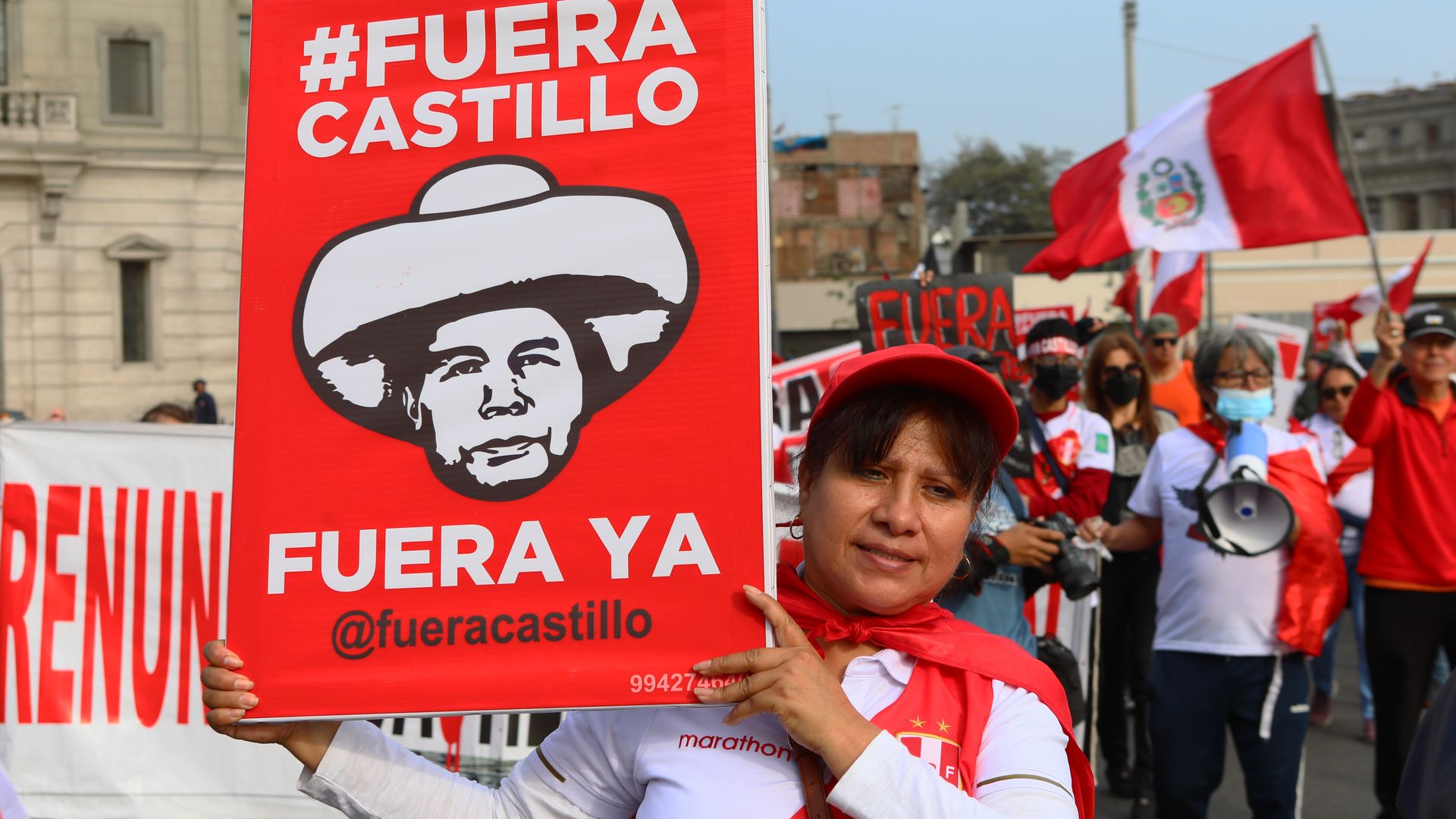 1. A court of appeals in Peru will decide today whether to strike a preliminary arrest warrant for former advisers of President Pedro Castillo as part of a major corruption case.
Prosecutors have accused them and Castillo of participating in a bribery scheme for public contracts.
Castillo denies the charges, filed last week. His lawyer said yesterday that he'll appeal to the Constitutional Court before Congress votes on whether to start an impeachment process.
2. At least two dozen Mexican politicians were under investigation by the country's armed forces last year for alleged links to drug trafficking organizations, according to newly leaked documents.
The politicians belong to almost all major parties, including the ruling Morena, the documents show. None of the parties have commented on the documents.
The documents were revealed after the nation's Defense Ministry and other countries were targeted in a massive hack.
6. 🏟 Smile to go: Canny young collectors
Brazilian kids who can't afford or access Panini's popular World Cup sticker card album are making their own versions, Marina writes.
Details: 11-year-old Pedro Maron put Braille labels under each country page and player's name because the cards don't include a version for the vision impaired.
Meanwhile, 8-year-old João Gabriel drew his own album on a school notebook because he could not afford the official Panini one.
The Panini album is a tradition before each World Cup that allows fans to collect and trade the cards with friends.
But filling it out can cost as much as $990, according to an estimate from a Cardiff University professor.
Thanks for joining and thanks to Carlos Cunha for the copy edits! Don't forget to sign up here if you haven't already 😃