Pioneering DJ still spinning Chicano oldies at 97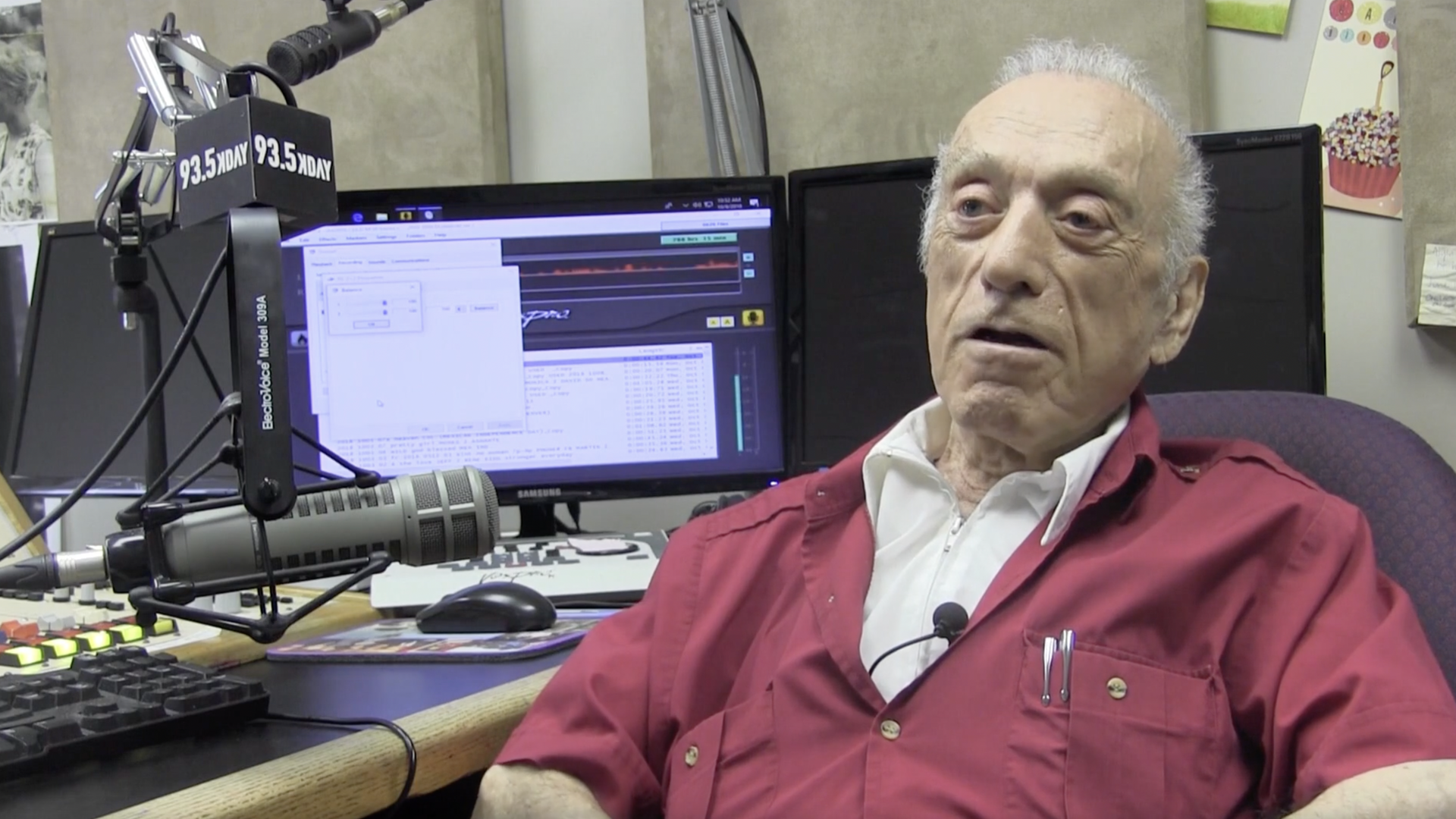 Art Laboe, one of the first DJs to play R&B and rock 'n' roll in California and cherished among Mexican Americans for his ongoing inmate shoutouts, turned 97 on Sunday.
The big picture: Laboe has been on the air for nearly eight decades and today hosts a show that allows family members to send dedications to incarcerated loved ones.
His longevity has allowed him to build a following among at least three generations of Latinos in Southern California and the Southwest.
Born Arthur Egnoian in Salt Lake City to an Armenian-American family, scholars credit him for helping integrate dance halls among Latinos, Black Americans, Asian Americans and whites who were drawn to his multicultural musical lineup.
The intrigue: Laboe hosts the syndicated "The Art Laboe Connection Show" from 6 p.m. to midnight every Sunday on 93.5 KDAY.
The show is also streamed online and via the TuneIn App.
What they're saying: "I don't judge. I like people," Laboe said in an interview in 2019.
At the time, he shared a story about a woman who came by the studio so her toddler could tell her father, who was serving time for a violent crime, "Daddy, I love you."
"It was the first time he had heard his baby's voice," Laboe said. "And this tough, hard-nosed guy burst into tears."
Go deeper