Axios Generate
March 13, 2023
☕ Good morning! Today's edition has a Smart Brevity count of 1,093 words, 4.5 minutes.
📬 Did a friend send you this newsletter? Welcome, please sign up.
🎶 At this moment in 2016, Rihanna (feat. Drake) was into a nine-week run atop the Billboard Hot 100 with today's intro tune...
1 big thing: Biden's Arctic oil drama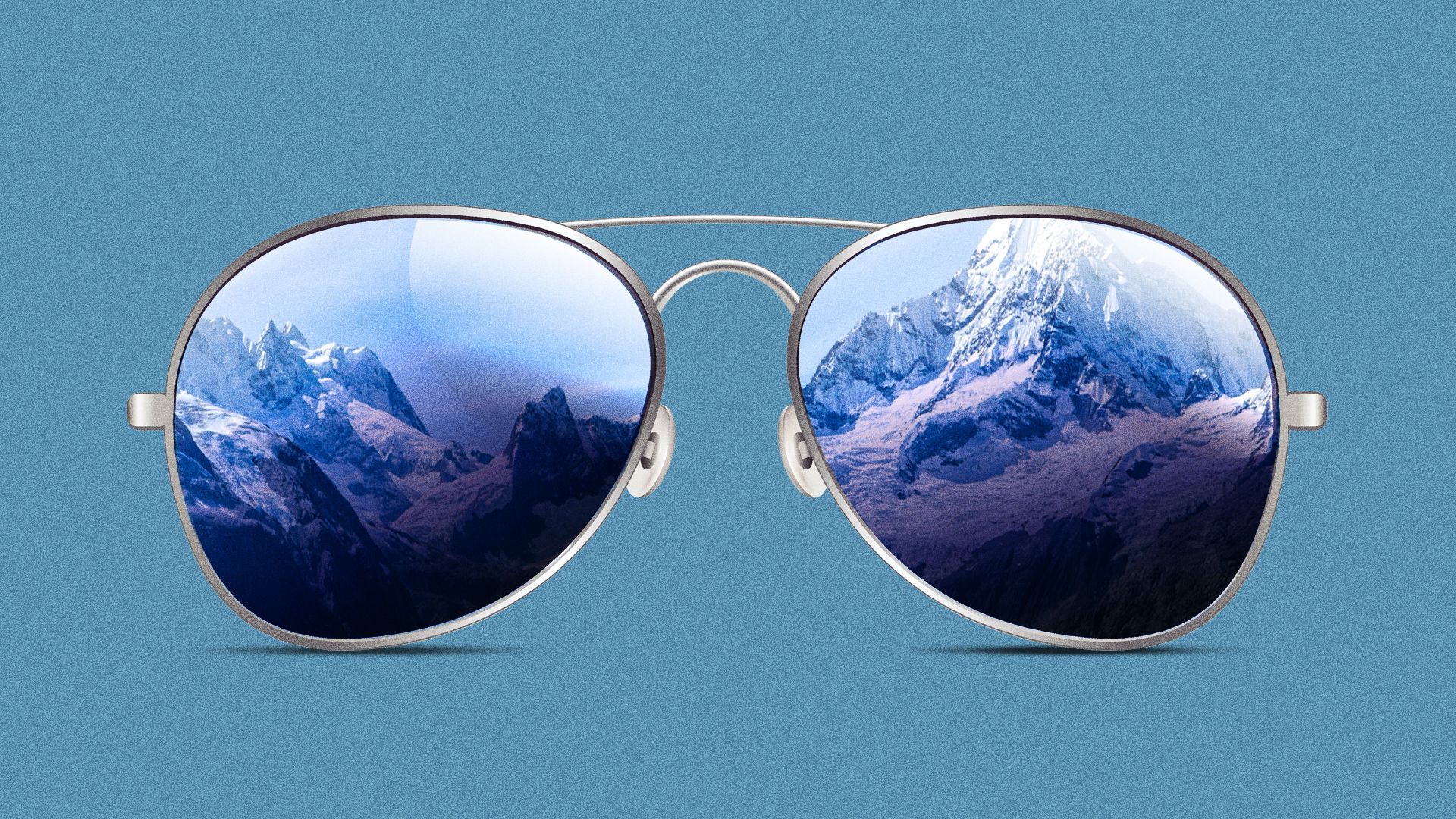 The White House is looking to strike a political balance with new decisions on Arctic oil, Ben and Andrew write.
🗞️Driving the news: The Interior Department is today slated to back ConocoPhillips' big Willow project on Alaska's North Slope, per a source familiar with the decision and multiple news reports.
Approval of three drilling pads — not five, as ConocoPhillips initially sought — caps a years-long political and bureaucratic battle.
It will follow Sunday's announcement of protections elsewhere in the area to block drilling in Alaska's Arctic seas and 13 million acres onshore in the same region as Willow.
🖼️The big picture: Willow is substantively and symbolically important.
The multi-decade project is estimated to produce over 180,000 barrels per day at its peak in a state where political leaders are keen to revive stagnant output.
Oil execs have called it a test of whether the White House will follow through on support for domestic production as the war in Ukraine puts a fresh focus on energy security.
Yes, but: Environmentalists see a different test: one of Biden's bona fides on climate and preserving sensitive Arctic ecosystems.
The Wilderness Society's Karlin Itchoak, in a statement, welcomed the new conservation but said it is "not nearly sufficient to blunt the impact" of Willow.
The intrigue: Whether Willow is a climate threat or a rounding error depends on how you interpret Interior's sprawling environmental analysis.
It finds the big new development would create about 280 million metric tons of CO2-equivalent over 30 years, mostly from use of the oil produced.
Its approval comes as emissions must fall quickly and fossil fuel reliance must decline to keep global climate goals from slipping away.
Yes, but: On an annual basis, the estimated emissions are less than 1 percent of the 2019 U.S. total, per the analysis.
Willow is estimated to produce roughly 600 million barrels of oil over 30 years. Current global demand is roughly 100 million barrels per day.
What they're saying: "Notwithstanding howls from environmentalists, the greenlighting of Willow would appear to suggest the administration has not yet abandoned its wartime fossil fuel pragmatism," the research firm ClearView Energy Partners said in a note.
Threat level: Interior's analysis details the sweeping changes global warming is having on the area where Willow would be built, which is one of the fastest-warming locations on Earth.
It even includes the possibility that permafrost thaw may pose project infrastructure challenges, while also accelerating the release of greenhouse gases.
What we're watching: Likely litigation over Willow, and possibly more over the land and ocean conservation steps.
2. What the SVB collapse means for climate tech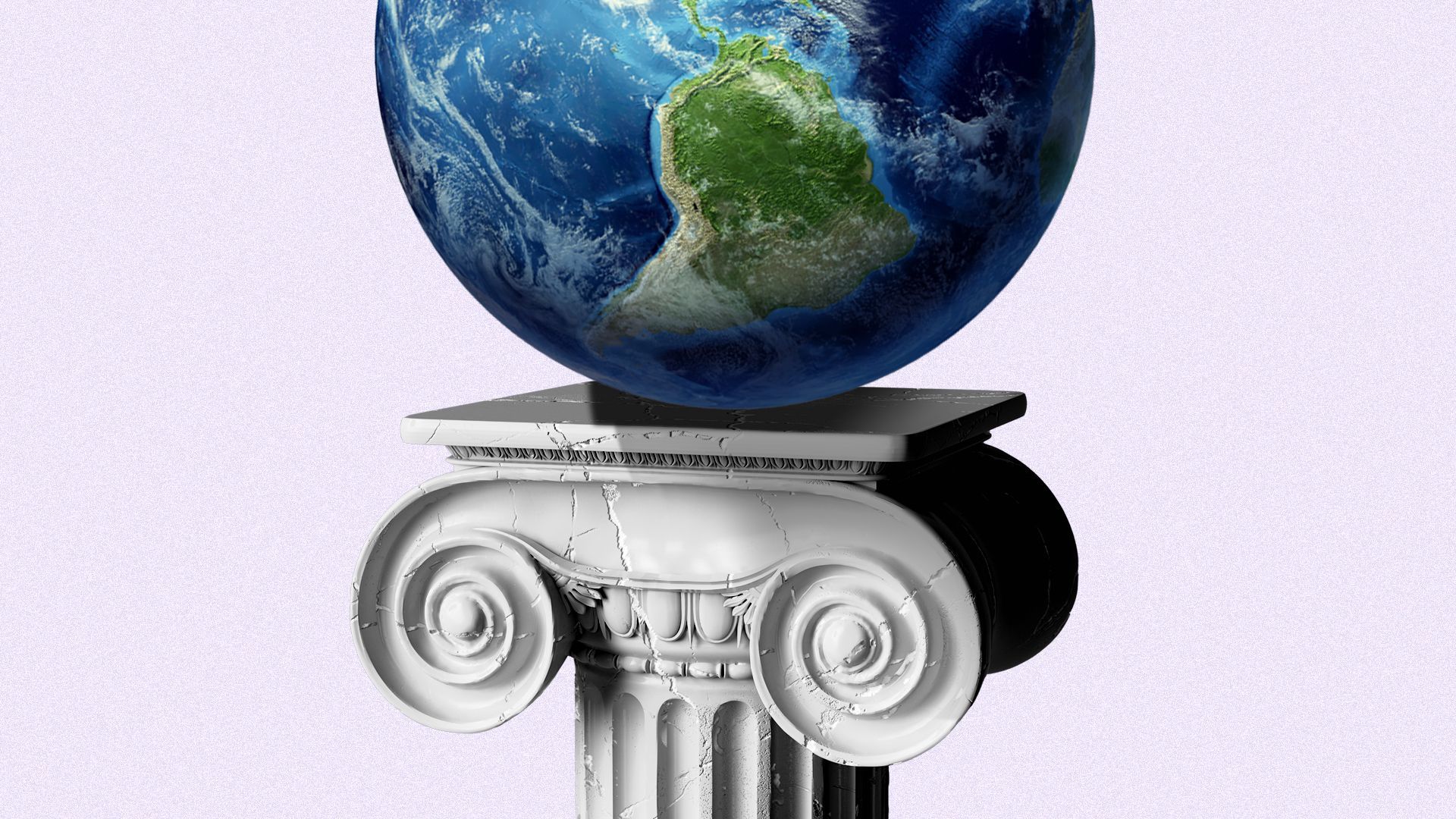 Federal regulators' moves Sunday to protect Silicon Valley Bank depositors eased the immediate crisis for startups, but SVB's collapse still creates vulnerabilities for clean tech companies, Ben writes.
The big picture: "Lots of founders are temporarily relieved now, but it will take weeks or even months to discern what the long-term impact of this crisis will be," Tim Latimer, CEO of geothermal startup Fervo Energy, told me via email last night.
Why it matters: SVB is a pillar of the startup ecosystem — and that includes many companies and funds active in climate-friendly energy and sustainability tech.
The bank provides a suite of banking, finance and advisory services in the startup and project development arenas.
SVB senior market manager Matthew Trotter recently told Axios' Megan Hernbroth that SVB had roughly 1,500 venture-backed startup clients working in climate tech.
What's next: Julia Travaglini, a senior VP with prominent incubator Greentown Labs, said they're "actively working" to gauge effects on their roster of 200-plus startups, noting many use SVB.
"Beyond the Greentown community, this will have tremendous repercussions on climate tech startups and VCs in our space," she said in an email exchange prior to federal regulators' moves Sunday.
🔍 Zoom in: Megan reports that an unanswered question now stands with existing lines of credit and alternative financings companies had through SVB.
It is likely those assets will be bundled and sold to another financial institution, but none had stepped in to continue those contracts as of Sunday evening.
That could bring construction delays on projects until a sale occurs, she reports. Sign up for Axios Pro Climate Deals for the full story and so much more.
Zoom out: Wedbush Securities analysts, in a note, predict a "tighter financing landscape going forward for tech community...the hurdle for bank loans and other forms of debt financing will be a different world going forward."
3. Biden, EU boss pledge cooperation on EV subsidies
President Biden and European Commission President Ursula von der Leyen pledged to "immediately" launch talks that would help EU industry benefit from electric vehicle incentives in the U.S. climate law, Ben writes.
Driving the news: The agreement after their Friday White House meeting eyes a "targeted critical minerals agreement" to enable materials extracted or processed in Europe to be included in its EV incentive system.
🏃🏽‍♀️Catch up fast: The consumer incentives favor EVs with critical battery materials sourced, processed or recycled domestically or from free-trade partners, and the EU feared being frozen out.
It's part of wider tensions over the climate law, with EU officials wary of its manufacturing and other incentives pulling investments from the bloc.
Friday's joint statement also announced a "clean energy incentives dialogue to "coordinate our respective incentive programs so that they are mutually reinforcing."
4. California braces for another atmospheric river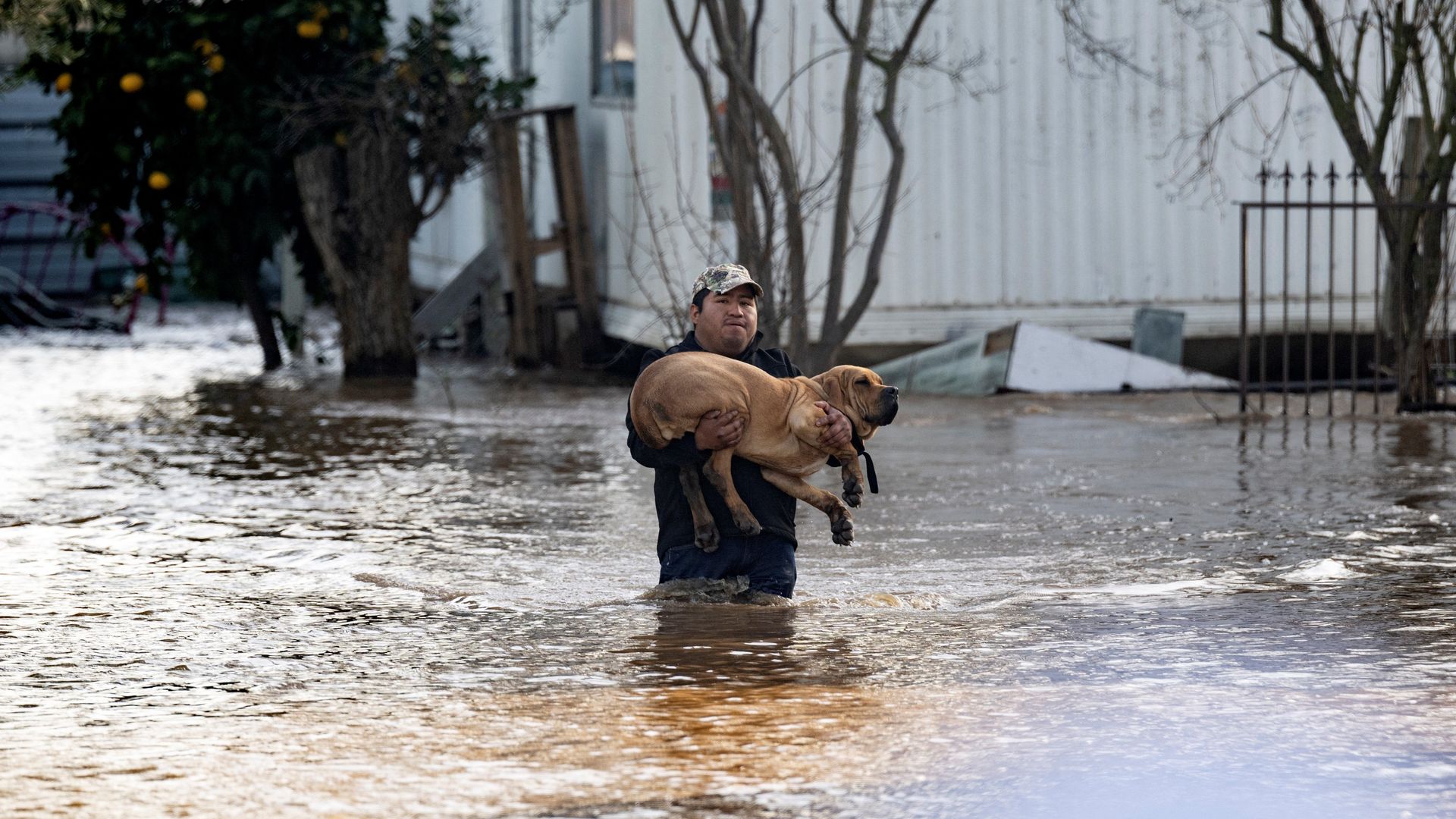 The Southern Sierra Nevada mountains have broken the record for the largest snowpack on record, beating the winter of 1982-83, and another major storm is set to arrive Monday and last through Wednesday, Andrew writes.
Threat level: This next event is likely to bring even more dangerous flooding to Northern, Central and portions of Southern California than the atmospheric river event that hit Friday into the weekend.
This is because the ground is already saturated, and everything from streams to large rivers could flood.
Damaging winds are also likely, especially in Central California, including the San Francisco Bay Area.
Context: Studies show climate change is intensifying these events, since warmer air carries additional water vapor. Climate change is also yielding sharper swings between precipitation feast and famine in California.
Zoom in: The Weather Prediction Center issued a "moderate risk" of excessive rainfall for Monday and Tuesday in portions of the state, its second-highest alert level, and much of California is under flood watches for this period.
Heavy rains and high elevation snow are expected to continue into Wednesday from another "Pineapple Express" atmospheric river.
The moisture for this particular storm originates near Hawaii.
5.🛢️Number of the day: $161 billion
That's Saudi Aramco's record-smashing 2022 annual profit, which the state oil giant announced over the weekend. Go deeper
🙏 Thanks to Nick Aspinwall and David Nather for edits to today's newsletter.