Biden to protect 16M acres in Alaska as oil project decision nears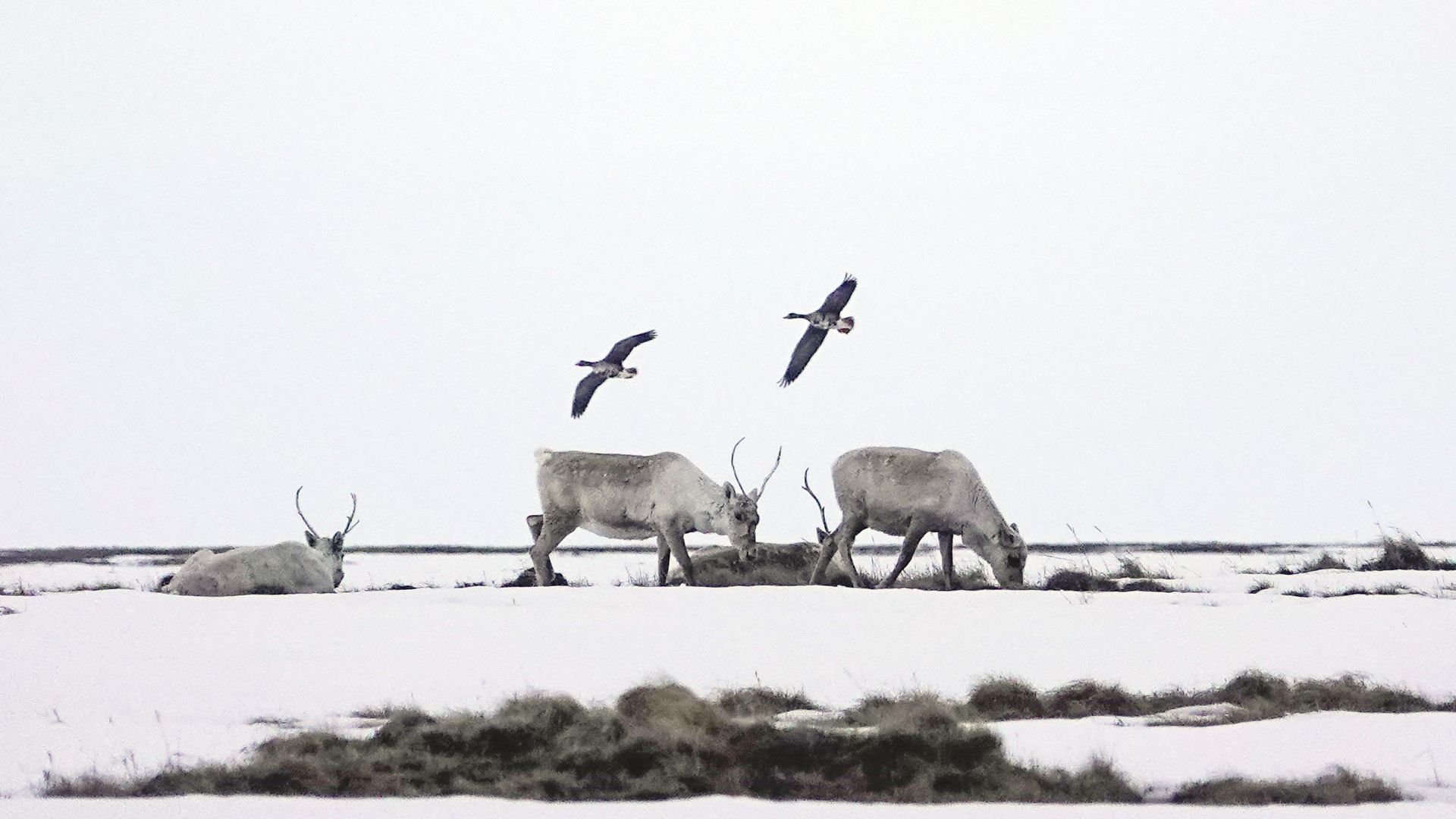 The Biden administration is moving to protect some 16 million acres of land and water in Alaska from future oil and gas drilling, according to plans the Interior Department announced Sunday.
The big picture: President Biden's conservation drive comes as climate activists, environmentalists and other groups express concern that his administration will soon approve the ConocoPhillips Willow oil project, a large-scale facility to be located on the North Slope of a swath of land known as the National Petroleum Reserve in Alaska (NPR-A).
An announcement on this could come as soon as Monday.
Context: President Biden has pledged to move away from fossil fuels. But the Willow project that initially got the go-ahead during the Trump administration has the backing of officials including Sen. Lisa Murkowski (R-Alaska), some Alaska Native leaders and unions.
Details: Biden is prohibiting future oil and gas leasing in the entire U.S. Arctic Ocean, per an Interior Department statement.
The department is writing a new proposed rule to protect over 13 million acres in the NPR-A, which its statement noted was populated by grizzly and polar bears, caribou and hundreds of thousands of migratory birds.
What they're saying: The Interior Department said Biden's withdrawal of some 2.8 million acres of the Beaufort Sea in the Arctic Ocean nearshore in the NPR-A as indefinitely off limits for future oil and gas leasing "ensures this important habitat for whales, seals, polar bears, as well as for subsistence purposes, will be protected in perpetuity from extractive development."
The department said the new rule will, in addition to protecting wildlife, safeguard subsistence uses in the NPR-A, "responding to Alaska Native communities who have relied on the land, water, and wildlife to support their way of life for thousands of years."
Thought bubble: The Arctic Ocean protections, while sweeping in area, don't cover a region of near-term drilling interest by oil and gas companies. Past attempts to drill there were thwarted in part by the region's harsh environmental conditions.
The move to more permanently protect swaths of the National Petroleum Reserve-Alaska, including the area around Teshekpuk Lake, is potentially more significant as far as land conservation and species protection goes.
The bottom line: In general, these moves are seen as being timed to try to minimize some of the blowback that may result from the administration's expected approval of ConocoPhillips' big Willow oil project.
Go deeper: Biden admin urges oil companies to speed up low-carbon efforts
Go deeper