Axios China
March 04, 2020
Happy Wednesday, and welcome back to Axios China. This week, we've got a cap on Chinese journalists in the U.S., a Beijing-led WHO alternative, and lots more.
1 big thing: The debate over U.S. restrictions on Chinese journalists
The Trump administration this week announced unprecedented restrictions on Chinese journalists in the U.S. in an effort to pressure Beijing to ease its own restrictions on foreign journalists in China.
The big picture: The current U.S. approach to dealing with Beijing is focused on reciprocity, but analysts are split on whether the tactic will have the intended effect.
What's happening: The Trump administration has placed a cap on the number of staff Chinese state-run media outlets in the U.S. are permitted to have at any one time.
The effects are dramatic — about 60 Chinese media workers will likely have to leave the U.S. by March 13.
Context: Media freedoms in China have deteriorated markedly in the past year, and U.S. outlets have felt the heat.
In its 2019 annual report, released this week, the Foreign Correspondents Club of China stated, "Chinese authorities are using visas as weapons against the foreign press like never before, expanding their deployment of a long-time intimidation tactic as working conditions for foreign journalists in China markedly deteriorated in 2019."
In February, Beijing revoked the press credentials of three Wall Street Journal reporters, the first time in decades that multiple foreign journalists from the same outlet were expelled at the same time.
The Trump administration has tried to draw a clear distinction between Beijing's treatment of foreign journalists and the new U.S. measures.
"The decision to implement this personnel cap is not based on any content produced by these entities, nor does it place any restrictions on what the designated entities may publish in the United States," Secretary of State Mike Pompeo said in a March 2 statement.
China's expulsions of foreign journalists are often tied to coverage Beijing dislikes.
But reciprocity is a controversial idea. Some experts say it is logical and fair, but others believe that mirroring the policies of America's adversaries weakens U.S. values in the long run.
One argument in favor of the new measures: It helps distinguish true journalism from propaganda.
"Treating the Chinese state media operations as government missions and regulating them essentially as Chinese government actors in the U.S. is a pretty good approach because it makes it clear that the U.S. doesn't really think these are journalists in the same way U.S. journalists in China are journalists," said Julian Ku, a law professor at Hofstra University.
Others think the measures could be counterproductive or even counter to U.S. values.
"I doubt this is an effective way for the U.S. to respond to the deteriorating situation for foreign journalists in China. On the contrary, I worry that it could lead to a vicious cycle of tit-for-tat retaliation," said Yaqiu Wang, a researcher at Human Rights Watch.
"Instead of adopting the China government's authoritarian anti-free press tactics, the U.S. government should uphold press freedom, a constitutionally guaranteed right, on its own territory."
What to watch: Hua Chunying, a Chinese Foreign Ministry spokesperson, tweeted this in response to the restrictions:
"Now the U.S. kicked off the game, let's play."
2. Scoop: State-owned think tank floats China-led WHO alternative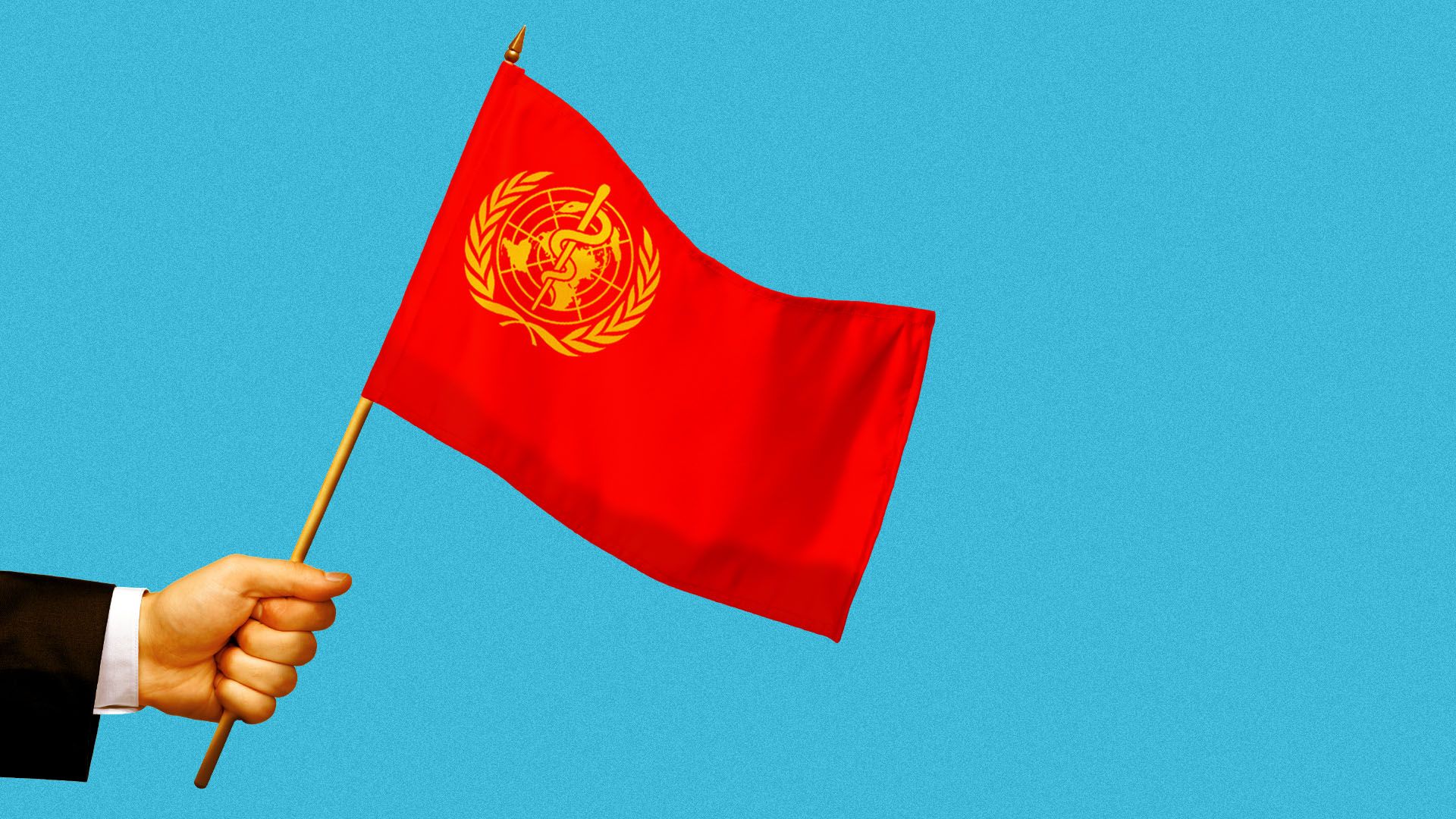 As the coronavirus continues to spread around the world, a Chinese government-owned think tank is soliciting opinions to gauge how the international community might receive a Chinese alternative to the World Health Organization.
Why it matters: Beijing is seeking to turn the coronavirus, initially a disaster for China's public image, into an opportunity to advance its global leadership and bolster its soft power abroad.
In a message viewed by Axios, an employee of CNPC Economics & Technology Research Institute (CNPC ETRI) said they were exploring the possibility of a Beijing-led global health organization that would rival the WHO.
The employee then asked how Israeli experts at SIGNAL, an Israeli nonprofit dedicated to strengthening Israeli-China ties, would view such an organization.
CNPC ETRI is a think tank affiliated with the China National Petroleum Corporation, which is owned by the Chinese government. The president of CNPC ETRI reports to Chinese leadership. (The institute did not respond to a request for comment.)
Context: China is seeking to recast itself as a global leader in the fight against the coronavirus, rather than the country where it originated and spread due to the government's initial suppression of information related to the outbreak.
What they're saying: "According to our analysis, the situation of coronavirus around the world is urgent, therefore, we consider that perhaps the world needs a leadership country/organization coordinating all the countries affected in fighting against coronavirus, just like the leadership role of U.S. in W.H.O," wrote the think tank employee.
The think tank employee then asked for feedback on the idea and whether SIGNAL's experts agreed with it.
Between the lines: In China, state-sponsored think tanks can double as diplomatic back channels, allowing leaders a low-risk means to float new ideas and explore how they might be perceived.
Carice Witte, the founder and executive director of SIGNAL, told Axios the idea of a Beijing-led WHO alternative is "very interesting in the context of China's aim to reshape global governance, including setting up parallel institutions."
Bonus: China sees gradual decline in new coronavirus cases
3. The U.S. has the tools to fight Uighur forced labor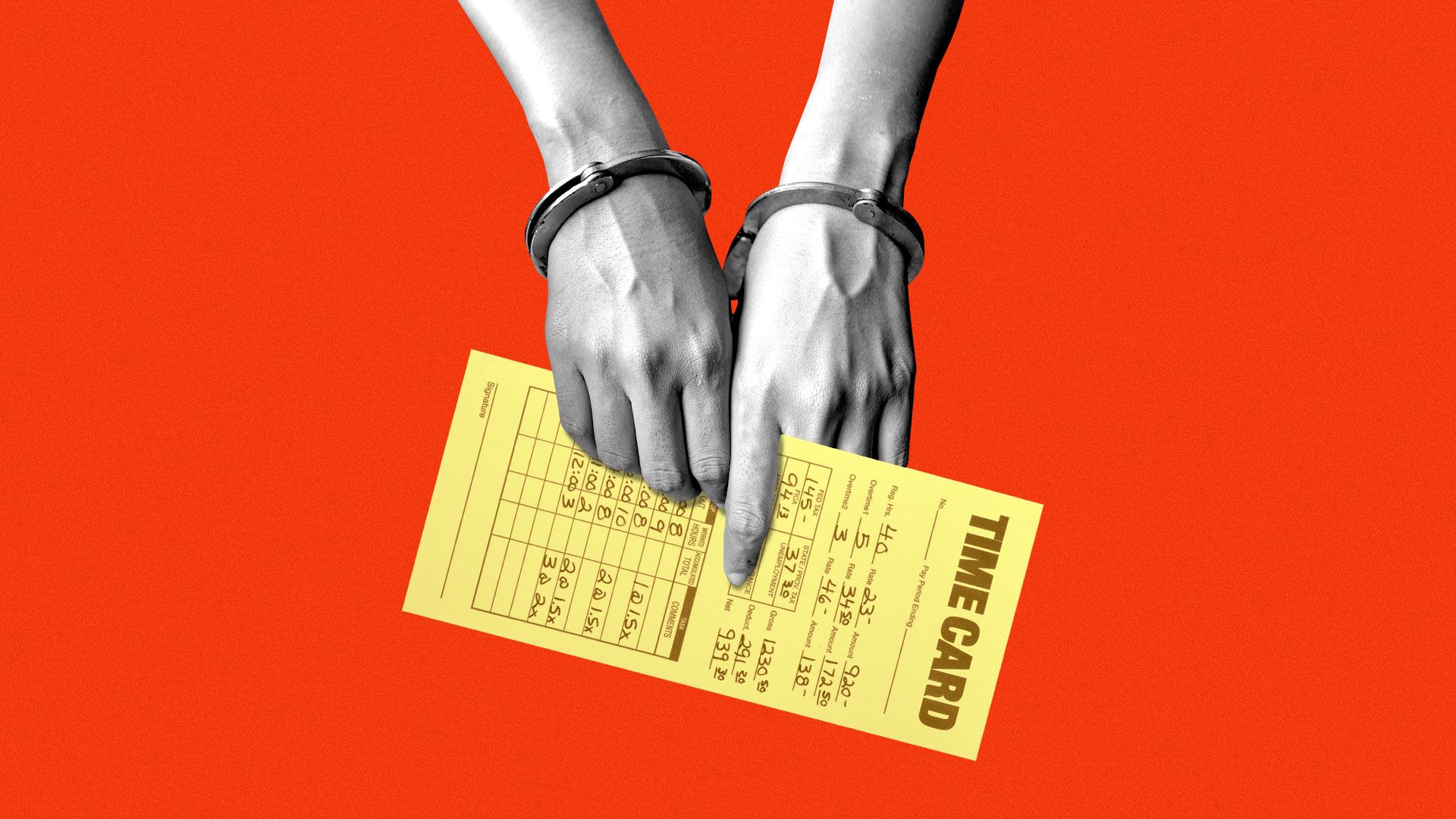 An Australian think tank has traced the supply chains of major U.S. companies back to Chinese companies that use Uighur forced labor.
Why it matters: It's against U.S. law for companies to import products made through forced labor — but proving those links is often difficult.
"Uyghurs for Sale," a report published on March 1 by the Canberra-based think tank Australian Strategic Policy Institute (ASPI), found the supply chains of more than 80 international companies go back to Chinese companies that use Uighur workers who have been compelled to work there.
The companies mentioned in the ASPI report include Nike, Apple, Gap, Huawei, Samsung, Sony and Volkswagen.
Context: The Chinese government has waged a years-long campaign to eradicate the culture and religion of its predominantly Muslim ethnic minorities, particularly the Uighurs, who number around 11 million.
More than 1 million Uighurs have been detained in internment camps. Many are now being transferred to forced labor facilities.
The report identifies specific Chinese companies from which many international brands source their products, and it shows that those companies employ Uighur forced labor.
That evidence may help U.S. officials in the Forced Labor Division of the Department of Homeland Security enforce a prohibition against importing products made through forced labor.
How it works:
With sufficient evidence, the Forced Labor Division can issue a withhold release order to keep imports suspected of ties to forced labor from entering U.S. ports.
Companies then have 90 days to demonstrate that their imported goods aren't tainted. Even if they manage to do that, it's a lengthy process that delays product delivery and can cut into profits.
That serves as a powerful deterrent from any supply chains even suspected of links to forced labor.
Axios reached out to the companies for comment:
"Apple is dedicated to ensuring that everyone in our supply chain is treated with the dignity and respect they deserve," spokesperson Josh Rosenstock told Axios in a statement. "We work closely with all our suppliers to ensure our high standards are upheld."
"Huawei requires all our suppliers to comply with international standards and applicable laws as a condition of doing business with us. We have read the ASPI report and are looking into the matter," spokesperson Glenn Schloss told Axios.
4. Global manufacturing sees steep contractions
The global manufacturing industry fell into contraction in February, largely as a result of the coronavirus outbreak, with activity in China shrinking at a record pace, dragging down the world's index, Axios' Dion Rabouin writes.
The state of play: It was the steepest contraction since 2009, JPMorgan reported, "as demand, international trade and supply chains were severely disrupted by the COVID-19 outbreak."
"Output fell across the consumer, intermediate and investment goods industries, with the steepest drop at investment goods producers."
Between the lines: The numbers may even be too optimistic, says Nikhil Sanghani, assistant economist at Capital Economics. He notes "two key reasons" the readings understate the toll of the outbreak's impact.
"First, the large drops in the suppliers' delivery times component of the PMIs in most countries added to headline indices. This index is inverted as, in normal times, longer delivery times reflect strong demand causing bottlenecks. But now, it is a symptom of disruption to production."
"Second, the February survey period preceded the jump in cases outside of China."
Watch this space: "The upshot is that the manufacturing PMIs outside of China will probably weaken in March," Sanghani says.
5. What I'm reading
Taking the reins: China already leads 4 of the 15 U.N. specialized agencies — and is aiming for a 5th (The Washington Post)
"Analysts worry that Chinese international civil servants heading up these multilateral organizations will promote China's national interests, rather than strengthen liberal values like accountability, equality and transparency."
Some good news: China's skies are briefly clearer while factories stay shut (AP)
The reduction in carbon emissions, while dramatic, is very likely temporary.
Chinese journalism: A guide to navigating Chinese media (supchina)
"When significant events happen, local media are usually the first to arrive at the scene. But often, their reporting can be killed by a text message from the publicity department. Editors often joke about the 11 p.m. text, just before they go to print, as 'the rooster crowing at midnight,'" Jin Ding, a program manager at the International Women's Media Foundation, writes for supchina.
6. 1 book thing: China's apartheid system was key to growth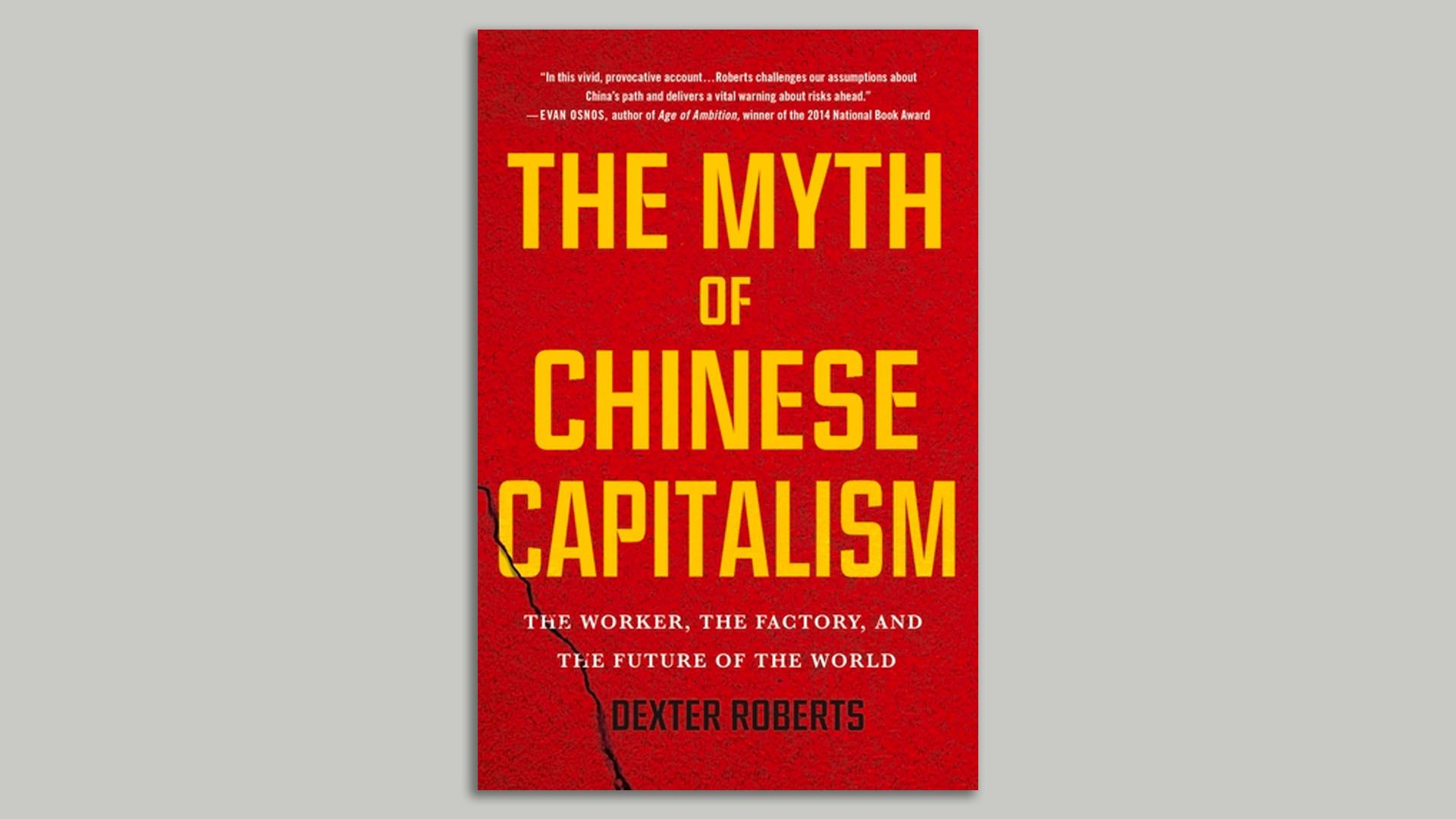 China's migrant workers — approximately 288 million wage laborers locked into low wages with few social benefits — aren't just a human rights issue, a new book argues. They're part of an apartheid system undergirding China's 30-year economic miracle.
Why it matters: What Beijing has touted as a better model of economic growth is actually based on the systematic exploitation of its rural population, writes Dexter Roberts, a former Bloomberg China correspondent.
His book, "The Myth of Chinese Capitalism: The Worker, the Factory, and the Future of the World" is slated for release on March 10 by St. Martin's Press.
The problem: China's household registration system makes it very difficult for those born in rural areas to become legal residents in cities, where they move in search of economic opportunity.
The workers become, essentially, undocumented migrants in their own country, shut out of better jobs, education and most social benefits.
Low wages have meant permanent poverty for migrant workers but high profits for many of China's factories.
What happened: China's leaders should have relaxed household registration requirements long ago to improve the lives of a huge portion of the population.
But they didn't, argues Roberts, because a permanent underclass of workers is what made China a global economic powerhouse.
A reliable supply of low-wage, permanently powerless workers to man China's factories is how China's factories have been able to undersell global manufacturers.
Cheap Chinese goods are how China became the factory of the world, a model that powered the country's stunning economic growth over the past three decades.