September 02, 2022
Happy Friday. We apologize for the late send — we had technical gremlins.
Smart Brevity™ count: 1,192 words ... 4½ mins. Edited by Noah Bressner.
1 big thing: Trump's rising rivals
Virginia Gov. Glenn Youngkin and Florida Gov. Ron DeSantis are both hitting the road for midterms, blazing 2024 trails as potential rivals to former President Trump for the Republican presidential nomination.
Why it matters: DeSantis is trending Trumpier and Youngkin is going more establishment, Axios' Josh Kraushaar and Alayna Treene write.
What's happening: Youngkin, in office under eight months, is bypassing MAGA-oriented gubernatorial candidates in favor of pragmatists running tough races in blue states.
DeSantis has leaned into some of the party's most controversial nominees.
Between the lines: If Youngkin helps elect Republican governors in blue states like New Mexico and Oregon — and Trump and DeSantis' candidates in redder states fall to defeat — it would send a powerful message that Youngkin's mainstream conservative message is a winning one for the party.
Of course: The reverse would be true.
🧮 By the numbers: DeSantis has campaigned for seven Senate or gubernatorial candidates this year. Six are Trump-endorsed.
Youngkin has helped, or is planning to help, 10 GOP gubernatorial candidates. Just three have Trump's backing. Eight of the 10 are running in states President Biden carried in 2020.
How they're positioning themselves: DeSantis spokesperson Lindsey Curnutte said he's "supporting candidates who align with the freedom agenda we've created in Florida."
Youngkin political adviser Kristin Davison told Axios: "He's excited to bring the spirit of Virginia to swing states that look a lot like Virginia did last year, turn blue states' culture of defeat into a spirit of winning, and help flip these purple and blue states red."
2. 🗳️ Biden: Trumpers live in lies, darkness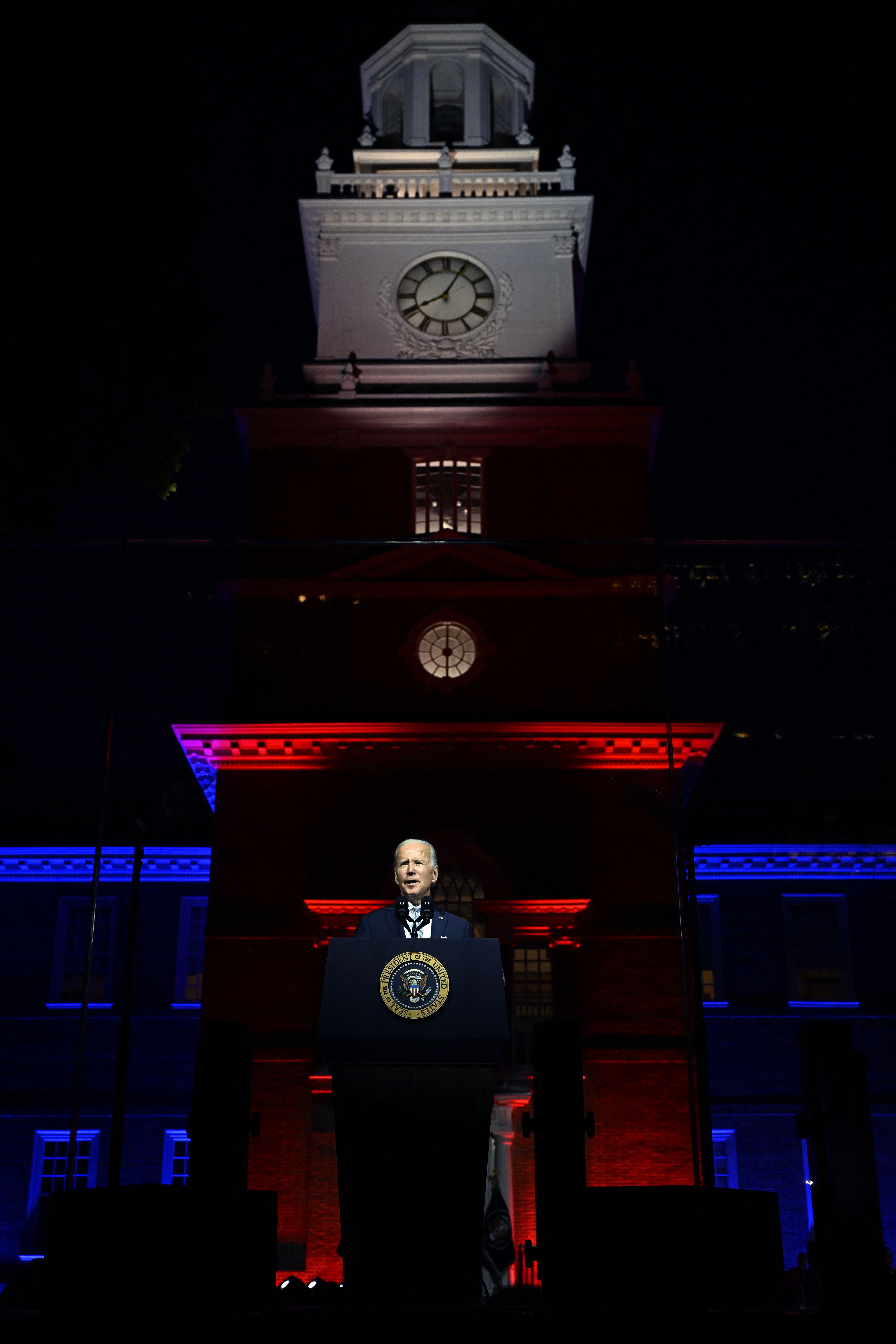 President Biden savaged MAGA Republicans (Make America Great Again) 13 times — and former President Trump three times — during a prime-time speech at Independence Hall on the "continued battle for the Soul of the Nation."
"America must choose: ... To build the future or obsess about the past?" he said with a pair of Marines behind him during the broadside, 68 days from midterms.
"To be a nation of hope and unity and optimism, or a nation of fear, division, and of darkness?"
"MAGA Republicans have made their choice," Biden added. "They embrace anger. They thrive on chaos. They live not in the light of truth but in the shadow of lies."
"Too much of what's happening in our country today is not normal."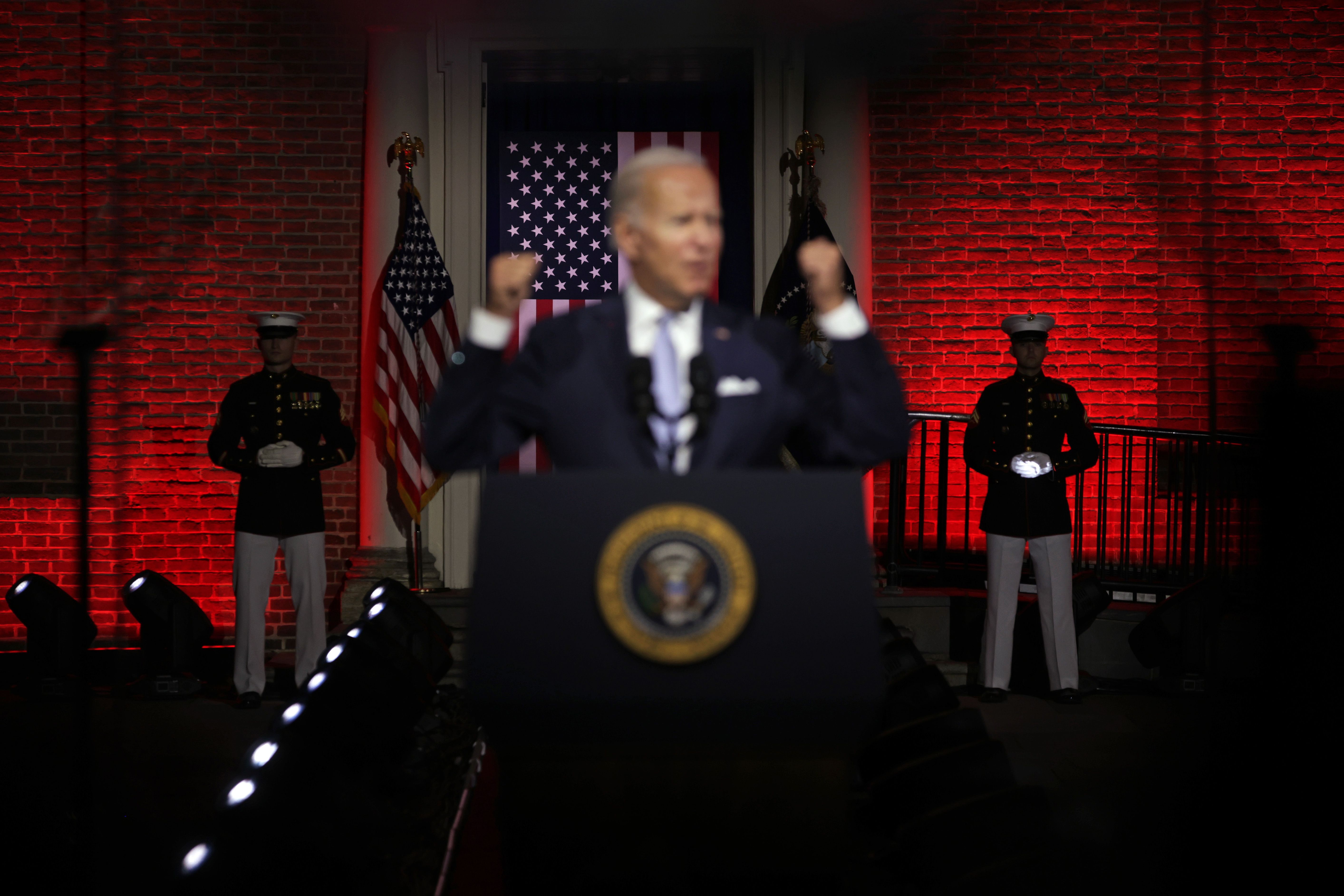 Why it matters: The Philadelphia speech shows Biden wants to make the midterms a referendum on Trumpism — which, as we told you yesterday, has been the private fear of many top Republicans.
They want the election to be about inflation, since Trump is poison with many of the swing voters the GOP needs in the quest for House and Senate majorities.
"Not every Republican embraces their extreme ideology," Biden added. "I know because I've been able to work with these mainstream Republicans."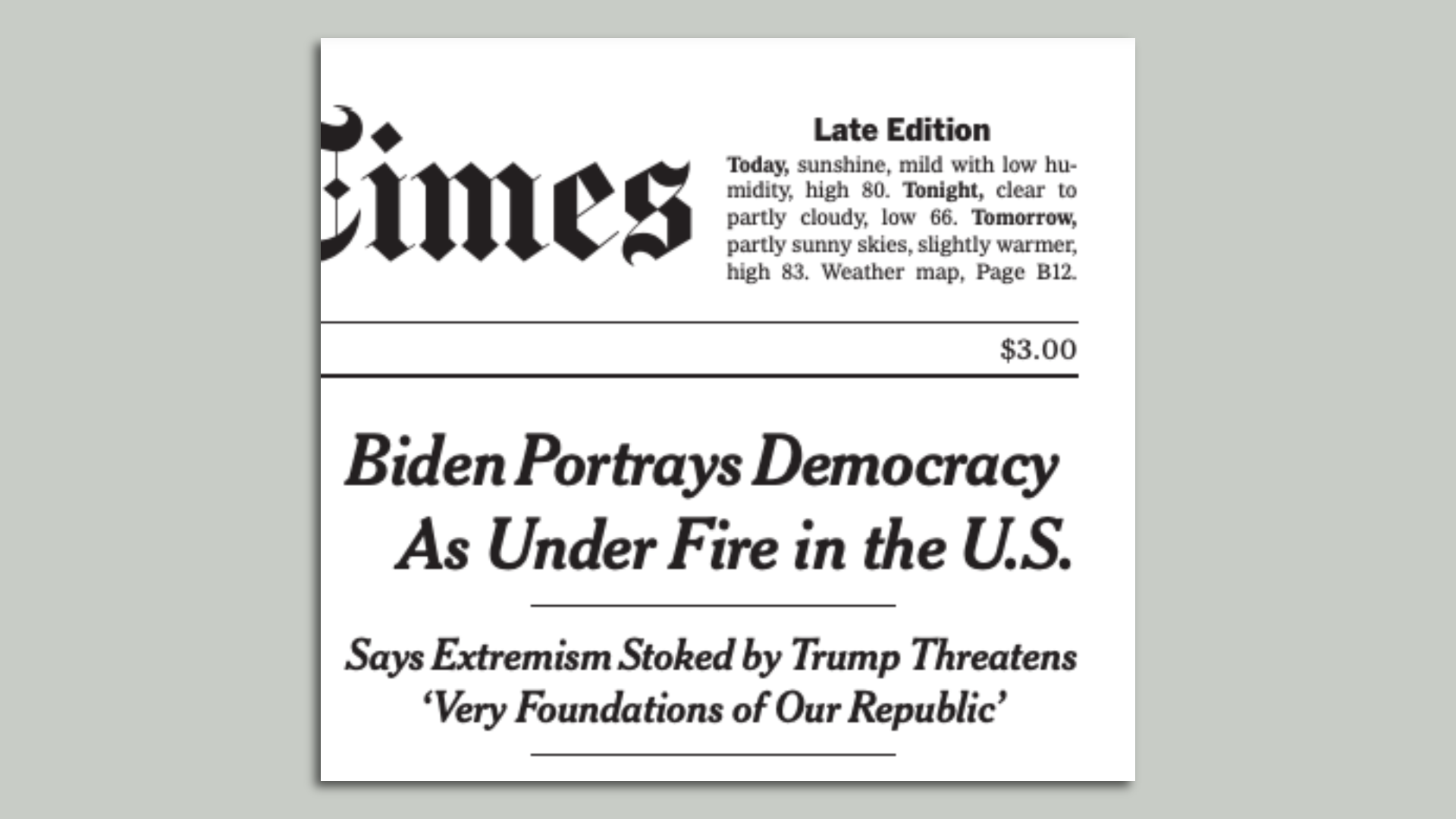 Between the lines: Biden signaled he's not afraid to run against Trump in '24 — and might even relish it.
He began framing such a contest as bigger than a personal rematch: "Donald Trump and the MAGA Republicans represent an extremism that threatens the very foundations of our republic."
🥊 In response, House Republican Leader Kevin McCarthy tweeted: "Instead of trying to bring our country together to solve the MANY problems he has created, President Biden has chosen to divide, demean, and disparage his fellow Americans."
"Mr. President: you owe millions of Americans an apology."
Go deeper ... Transcript.
3. ⚖️ Supreme Court approval craters
Americans' views of the Supreme Court are more politically polarized than at any point in more than three decades of polling, Pew Research Center found.
The plunging approval in the graph above was driven by Democrats' views after the abortion ruling.
Just 28% of Democrats and Democratic-leaning independents view the court favorably — down 18 points from January, and nearly 40 points since 2020.
Positive views of the court among Republicans and Republican leaners ticked up since the beginning of the year — 73%, up eight points from 65%.
Go deeper: Read Pew's report.
4. 🤔 Paxlovid mystery
Paxlovid, once hailed as a "game-changer" for its ability to treat COVID infections at home, is becoming one of the pandemic's biggest enigmas, Axios' Arielle Dreher writes.
The intrigue: There's growing concern about the link between Pfizer's antiviral pill and COVID rebound — when patients test positive, or have symptoms days after a course of the drug is completed.
President Biden, First Lady Jill Biden and Anthony Fauci have each relapsed.
🖼️ The big picture: Paxlovid use surged over the summer, with as many as one-third of reported coronavirus cases treated with the drug.
But uncertainty over what's causing the relapses — and whether the drug helps younger patients — is making some people wary of taking the treatment, physicians say.
5. Mississippi water disaster grew over decades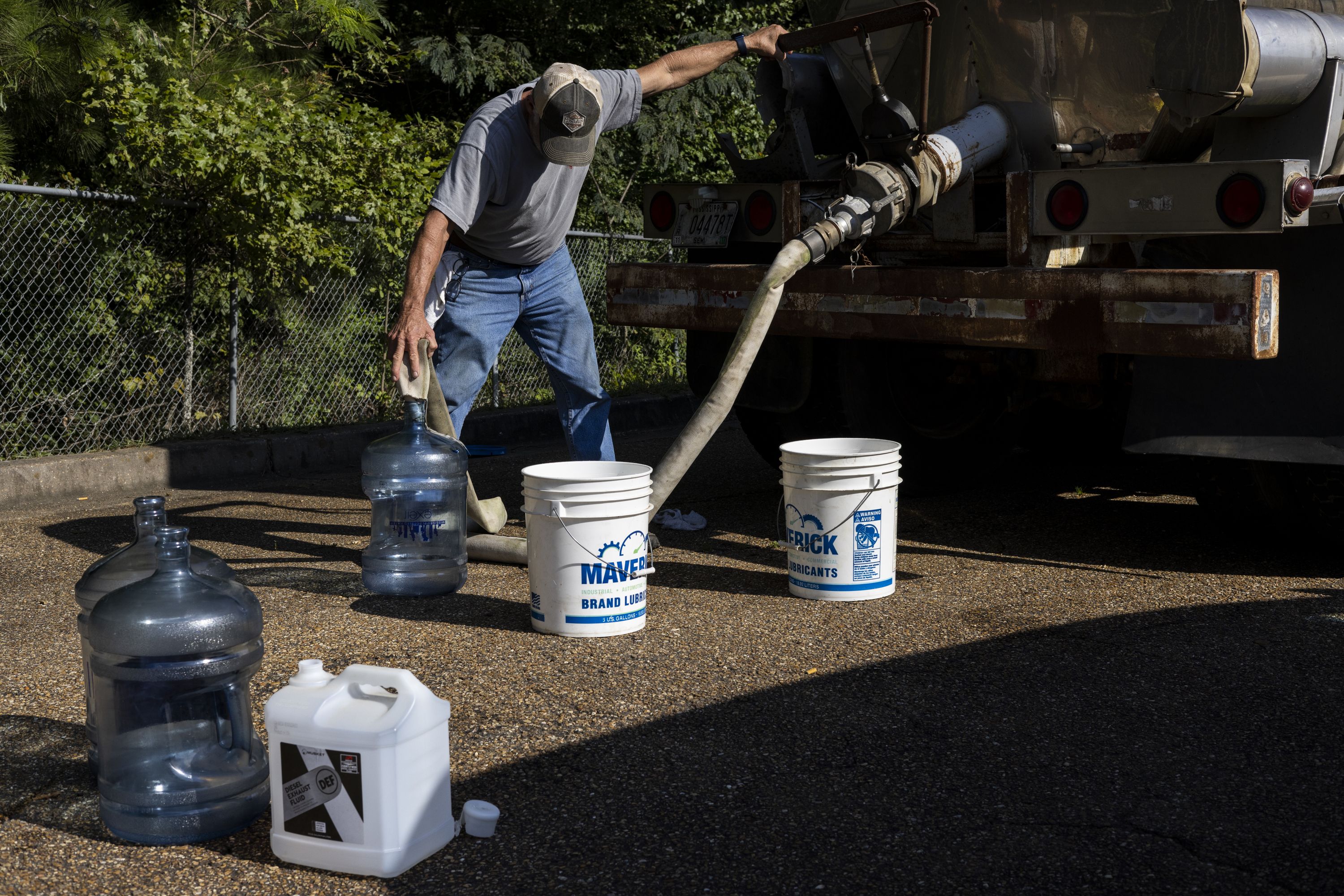 Above: In Jackson, Miss. — the state capital — Ty Carter delivers water to a high school after pumps at a water treatment plant failed, forcing emergency distribution of bottled water to 180,000 people.
For at least the third time in a dozen years, portable toilets are parked outside the ornate Mississippi Capitol, AP's Emily Wagster Pettus reports.
Why it matters: The historic city is desperate. A water system, which residents couldn't trust even in the best of times, is near collapse.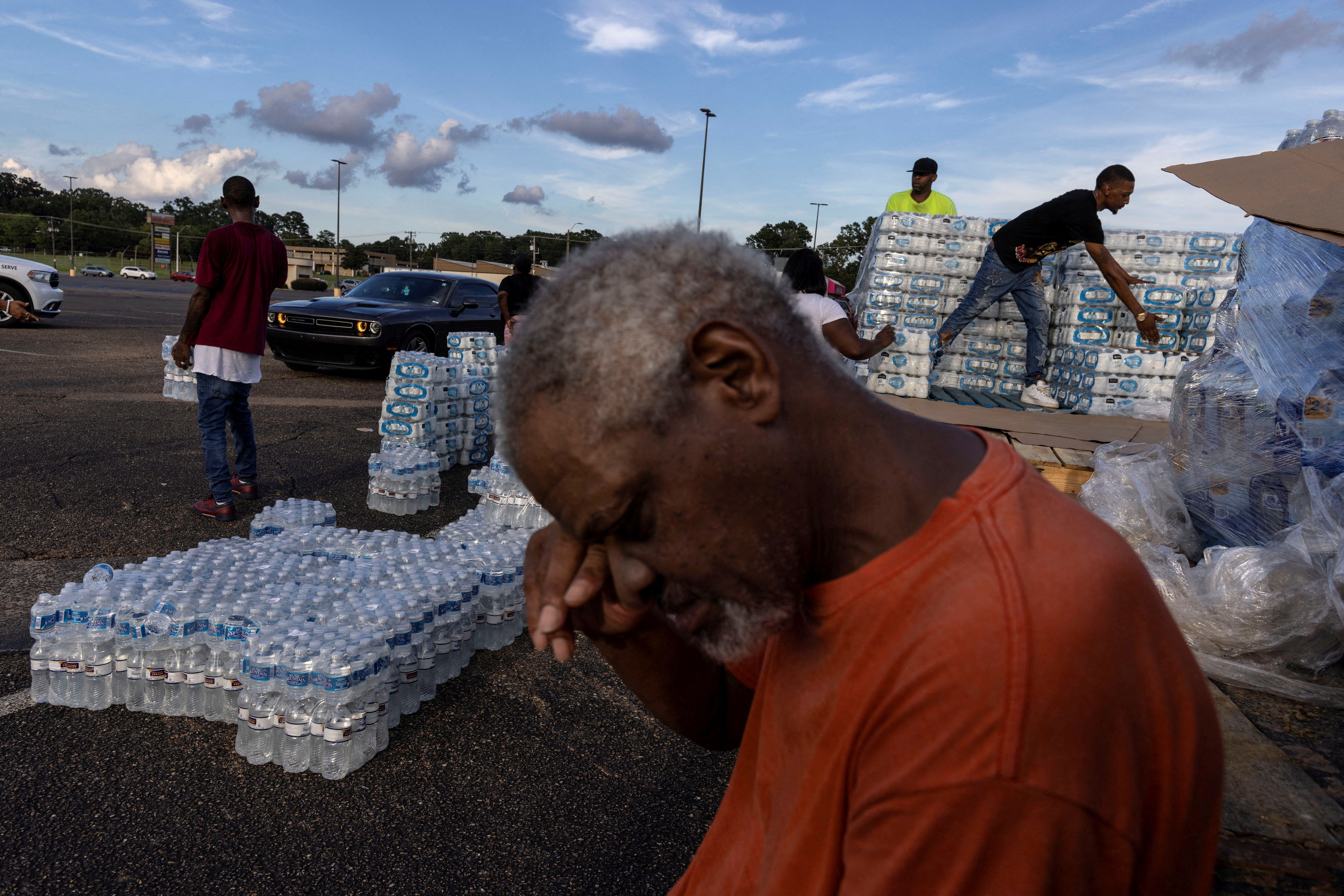 What's happening: A recent flood worsened Jackson's longstanding water crisis. The state Health Department has had the capital city under a boil-water notice since late July.
Many homes, businesses and government offices have been without running water all week. People are waiting in long lines for drinking water or water to flush toilets.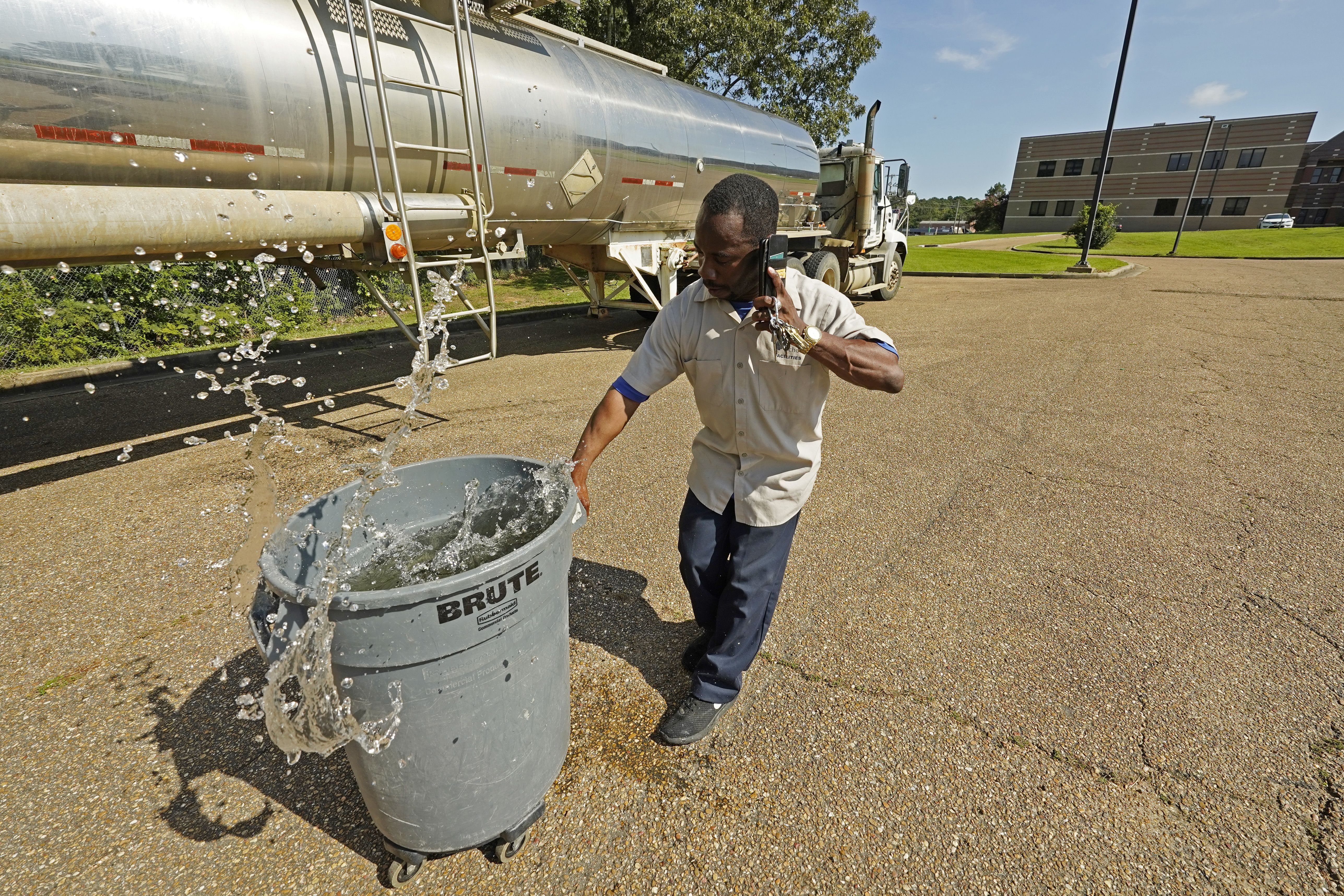 🔭 Zoom out: The failure to provide such an essential service reflects decades of government dysfunction, population change and decaying infrastructure.
Largely white GOP state lawmakers have shown little interest in helping a mostly Black city run by Democrats.
6. 💰 Most expensive TV show ever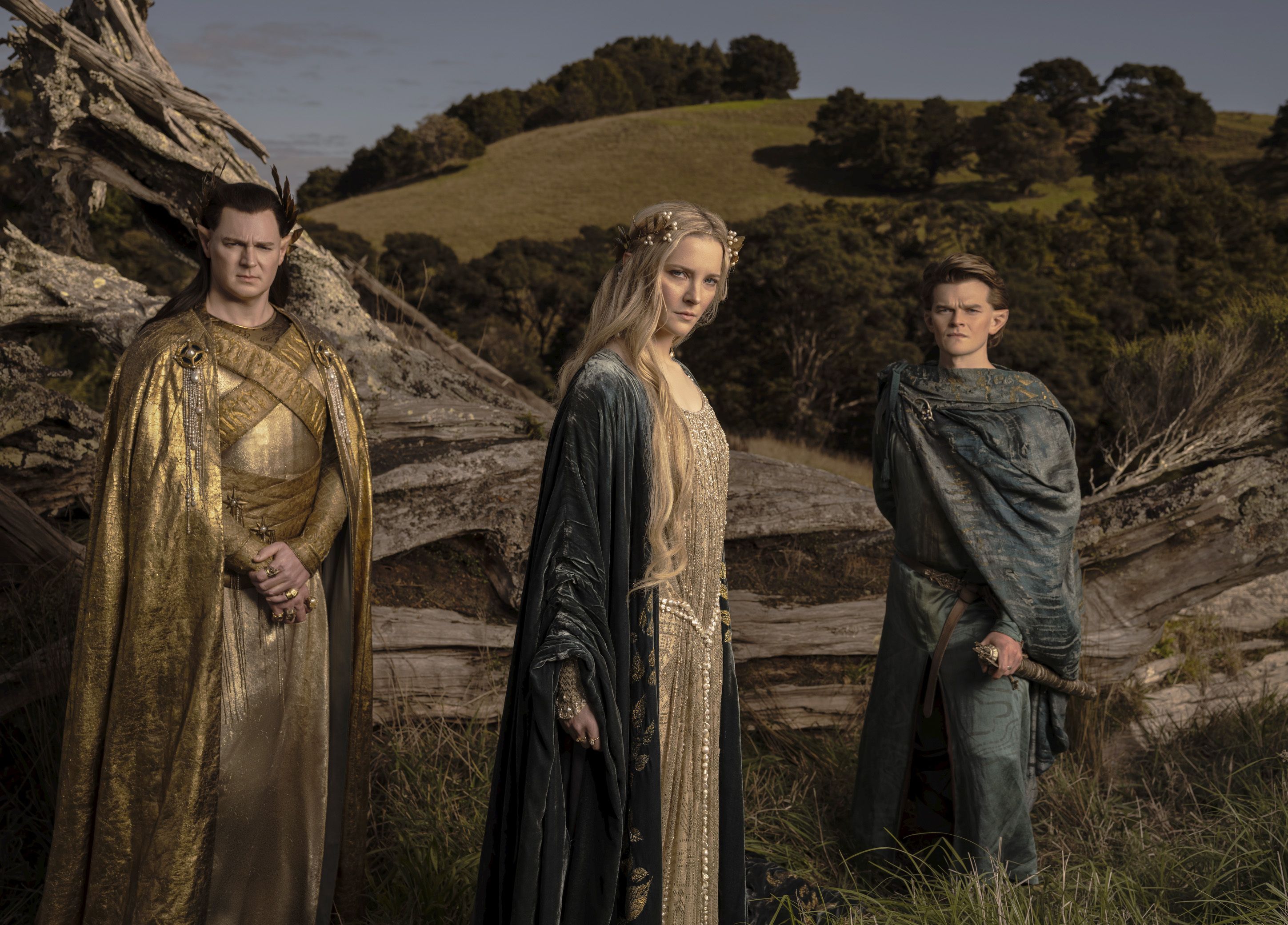 "The Lord of the Rings: The Rings of Power," which premiered yesterday from Amazon Studios, cost $700 million+ (including rights), making it the most expensive TV show ever, the L.A. Times reports (subscription).
Amazon Prime Video debuted the first two episodes last night. The remaining six episodes will arrive weekly on Fridays.
The prequel series is based on J.R.R. Tolkien's writings and asides about Middle-earth's Second Age. It is set thousands of years before the Third Age's "Lord of the Rings" and "Hobbit" films and books.
Tolkien's grandson, Simon Tolkien, was a creative consultant. (AP)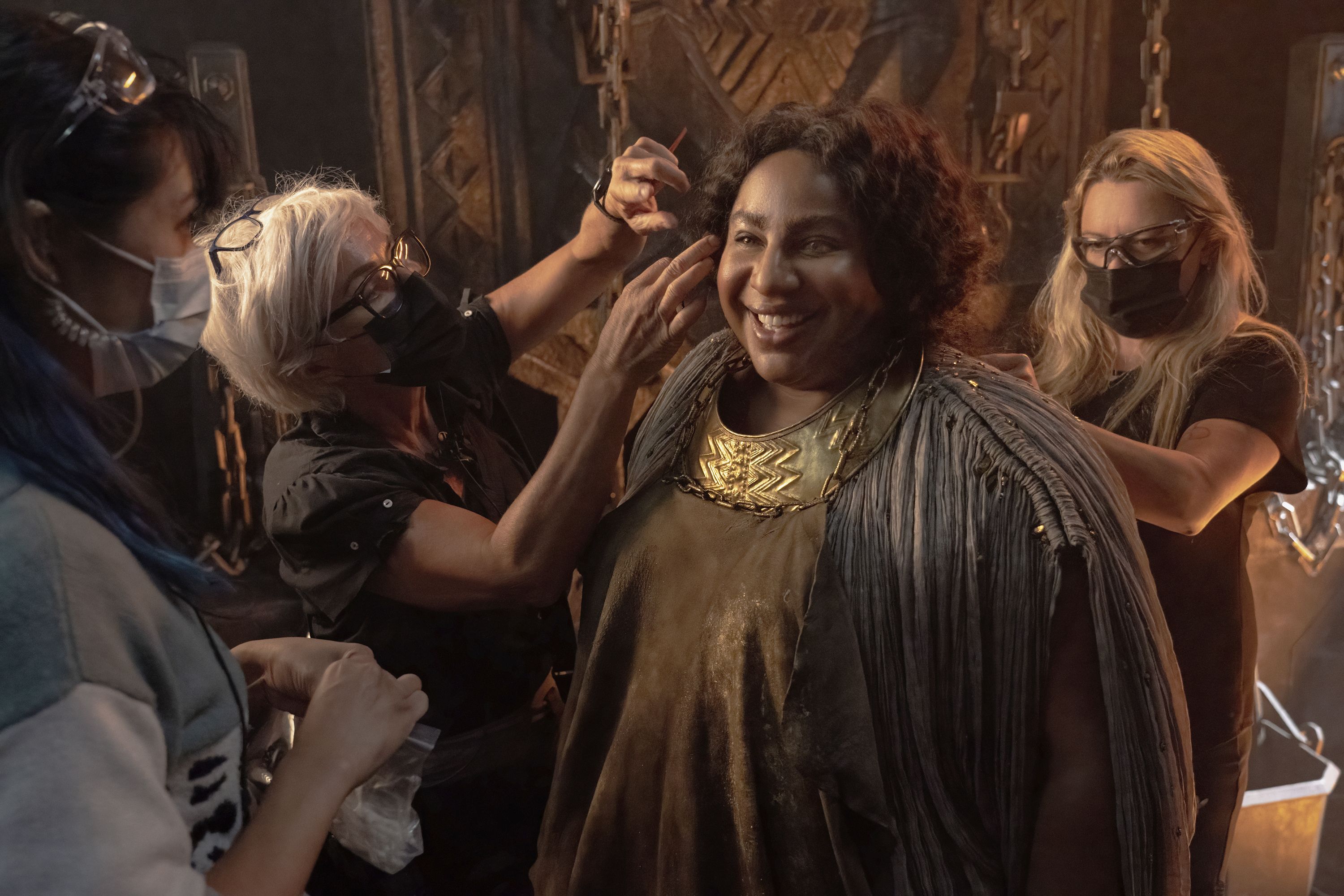 The backstory: "Six years ago, when TV viewers were captivated with White Walkers, dragons and the fate of Westeros in HBO's hit show 'Game of Thrones,' Amazon founder Jeff Bezos made it clear he wanted a blockbuster franchise for his streaming service," the L.A. Times explains.
"Television rights were becoming available to the popular fantasy trilogy 'The Lord of the Rings,' and Bezos was a passionate fan of author J.R.R. Tolkien's work. The billionaire mogul ... wrote a note to the various rights holders ... expressing his affinity for the material."
📬 Invite your friends to sign up to get their daily essentials — Axios AM, PM and Finish Line.