Axios AM
December 23, 2022
Happy Christmas Eve eve! Smart Brevity™ count: 1,190 words ... 4½ minutes. Edited by TuAnh Dam.
✈️ Situational awareness: FlightAware says 3,353 flights have been canceled today within, into, or out of the U.S. as of 8:15 am.
1 big thing — Exclusive: Bloomberg eyes WSJ, WaPo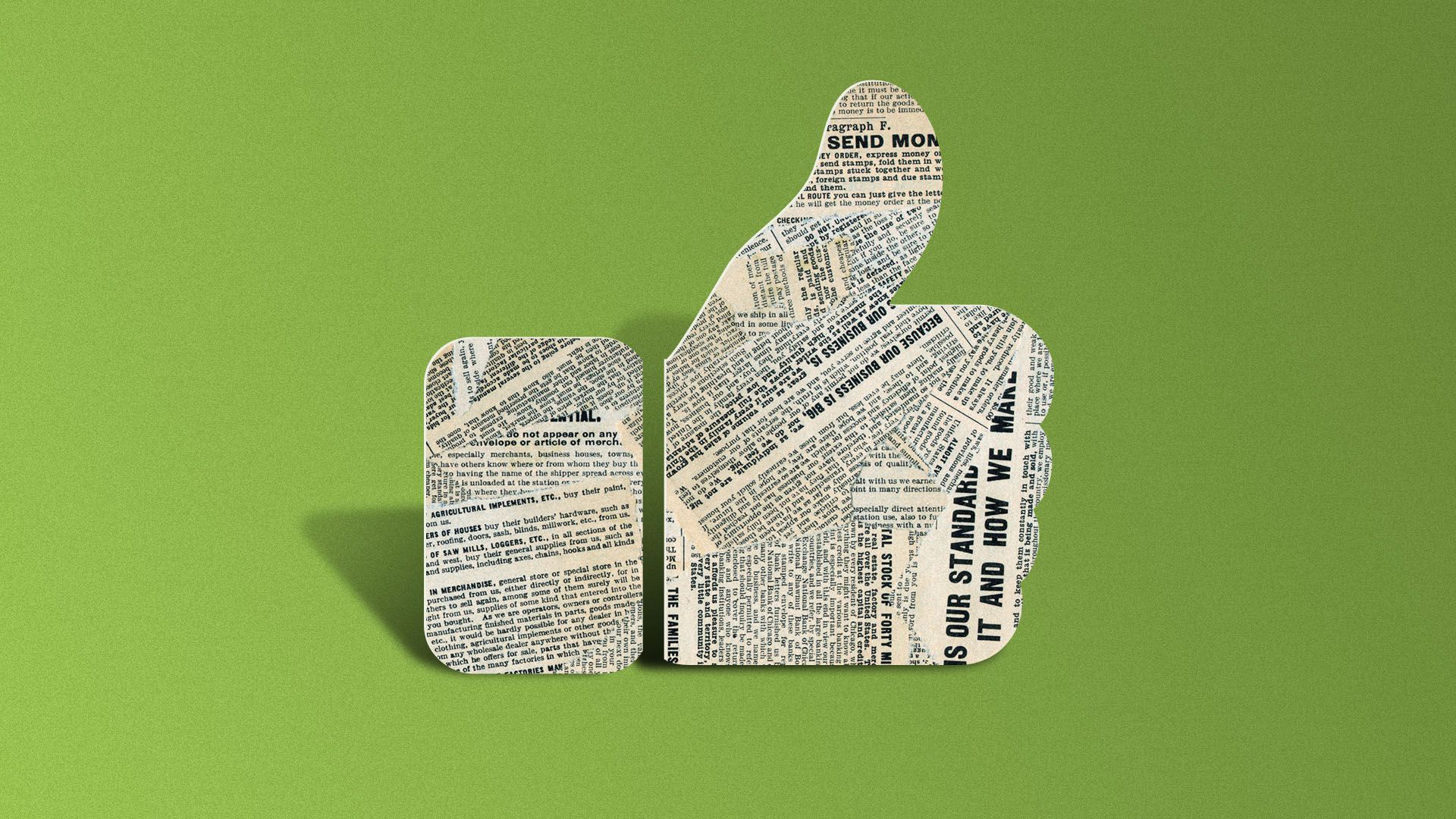 Michael Bloomberg, the billionaire businessman and media mogul, is interested in acquiring either Wall Street Journal parent company Dow Jones or The Washington Post, a source familiar with his thinking tells Axios' Sara Fischer and me.
Bloomberg, 80, wants to be a "friendly buyer" from one of two fellow billionaire moguls — Rupert Murdoch, 91, who controls Dow Jones, or Jeff Bezos, 58, who owns The Washington Post.
Why it matters: This is a media power story worthy of "Succession." Bloomberg wants to expand his media empire and sees Dow Jones as his ideal fit.
But Bloomberg would buy The Post — which is once again losing money, and saddled with rotten staff morale ahead of promised layoffs — if Bezos were interested in selling.
🧠 What he's thinking: Bloomberg — who is close to Murdoch, owner of Dow Jones' parent, News Corp. — believes efforts to merge News Corp. and its sister company Fox Corp. will fail, creating a possible opening.  
Bloomberg is friendly with, but not close to, Bezos.
The combination of The Wall Street Journal + Bloomberg would instantly create a business-news behemoth.
Or imagine the national clout of The Post, backed by the massive newsroom and business coverage dominance of Bloomberg.
🥊 Reality check: Bloomberg hasn't approached Murdoch about his interest. Nor has he engaged bankers.
Bloomberg has long pined after premium publications, with The Times and the Financial Times at the top of the list.
🔎 Between the lines: This is partly a play for prestige. Bloomberg feels he's never gotten the cachet he deserves for creating a global news empire that produces 5,000 stories a day for 325,000+ terminal subscribers.
Money is no object: Forbes says Bloomberg is worth $77 billion.
A Dow Jones deal would give Bloomberg access to a premiere business title that could be leveraged to sell more subscriptions to the Bloomberg Terminal. Dow Jones publishes The Wall Street Journal, Barron's and MarketWatch.
Bloomberg, a former presidential candidate, remains passionate about national affairs, adding to The Post's appeal.
🗞️ A Post spokesperson told Axios: "The Post is not for sale."
News Corp. didn't comment.
2. 🎤 Axios interview: Raimondo's case for holiday cheer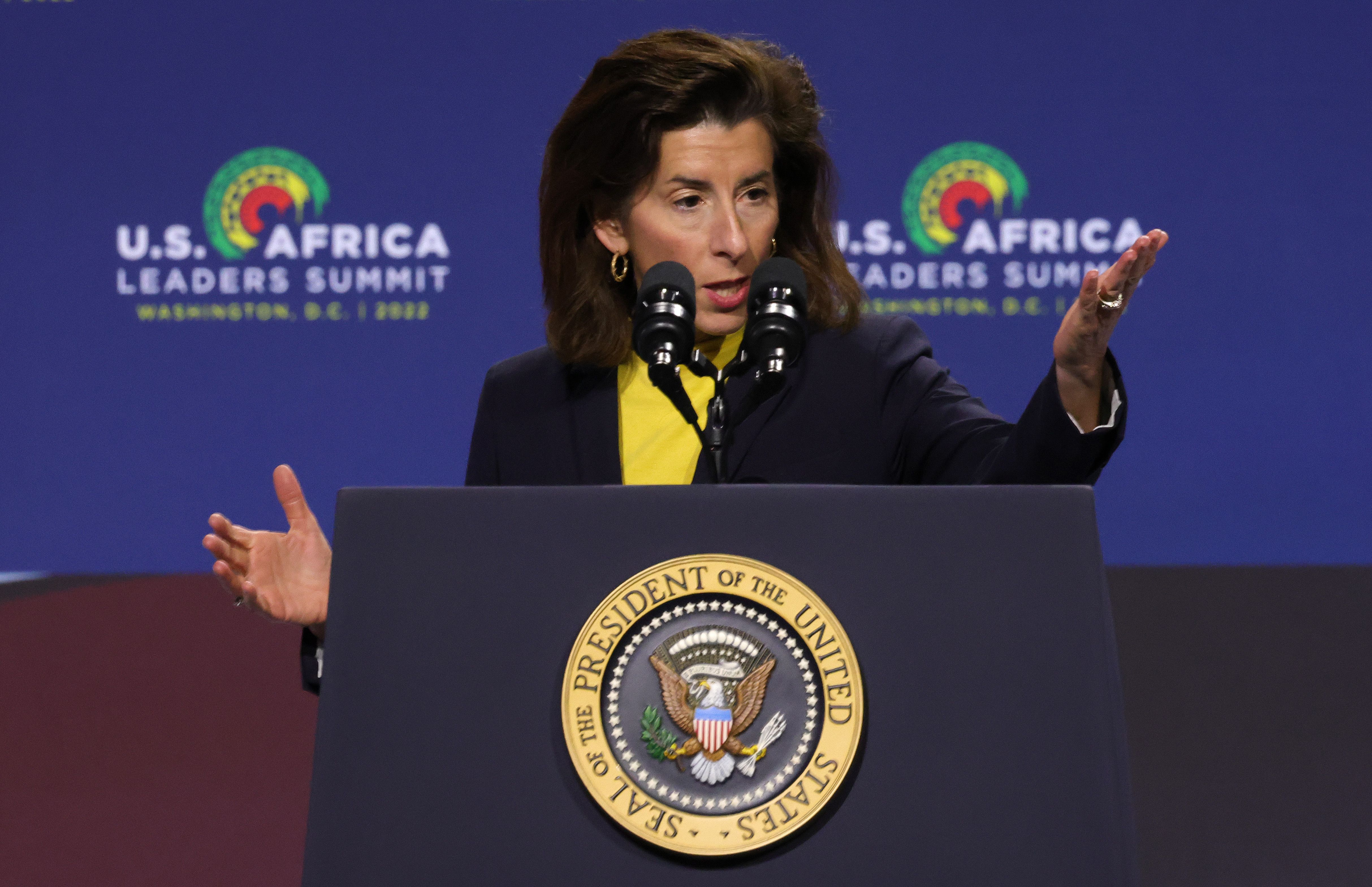 Commerce Secretary Gina Raimondo is broadcasting in public what she hears in private from top CEOs: The economy can avoid a recession.
Why it matters: After defying political expectations in 2022, team Biden is taking a victory lap on the economy — and wants to drown out any recessionary chatter in 2023, Axios' Hans Nichols reports.
"By and large, people are reasonably optimistic," Raimondo told Axios in an interview. "I talk to CEOs every week, across industries, across sizes ... little, big industrials, retail, banks."
"I talk to airline CEOs, and they will say: If I just did my business every day — and didn't read the newspaper — I would never be using the word 'recession.'"
Readers of the Axios Macro newsletter, by Neil Irwin and Courtenay Brown, are cautiously optimistic:
The 800 respondents for the "Axios Macro Consensus" anticipate continued overall economic growth, and put recession odds at 50-50.
Reality check: While inflation has dropped from June's peak of 9.1% to 7.1% in November, top officials know they have more work to do.
"There are concerns about certain sectors of the economy like housing [and] tech," Raimondo said. "Tech over-hired."
The bottom line: Biden officials know they aren't out of the woods yet — especially heading into a likely presidential campaign that Republicans will contest, in part, on the economy.
A recession, mild or severe, is still possible. But at the moment, Team Biden is breathing a sigh, especially compared to last year.
"Every single CEO I talk to says supply chains are so much better," Raimondo said. "It was a much more stressful time a year ago."
3. 🏛️ 1/6 committee's 845-page final argument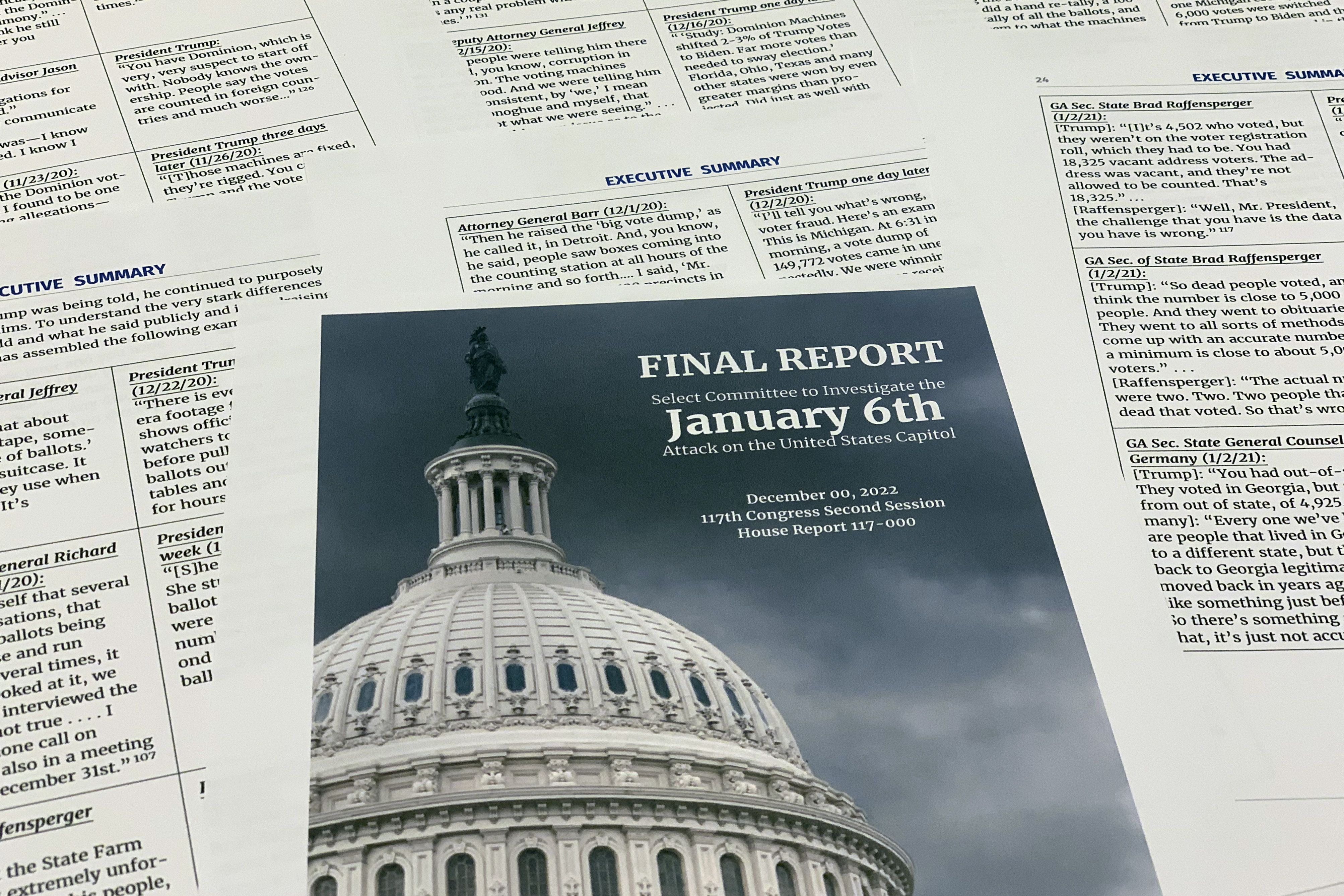 Late last night, the House Jan. 6 committee released a final report that includes a gripping narrative of former President Trump's effort to overturn the 2020 election — plus 11 recommendations for bolstering U.S. institutions against future attempts at insurrection, AP reports.
As part of an effort to create a record for history, the committee released dozens of transcripts from 1,000+ witness interviews.
🔮 What's next: The first recommendation is an overhaul of the Electoral Count Act. That's on its way to becoming law in the year-end spending bill heading toward final passage this week in Congress.
The committee had already recommended the Justice Department prosecute Trump on conspiracy and other charges.
The report advises beefing up security around key congressional events, overhauling oversight of the Capitol Police, and enhancing federal penalties for threats against election workers.
Another recommendation is for Congress to create a formal mechanism to consider barring individuals from public office if they engage in insurrection or rebellion under the Fourteenth Amendment.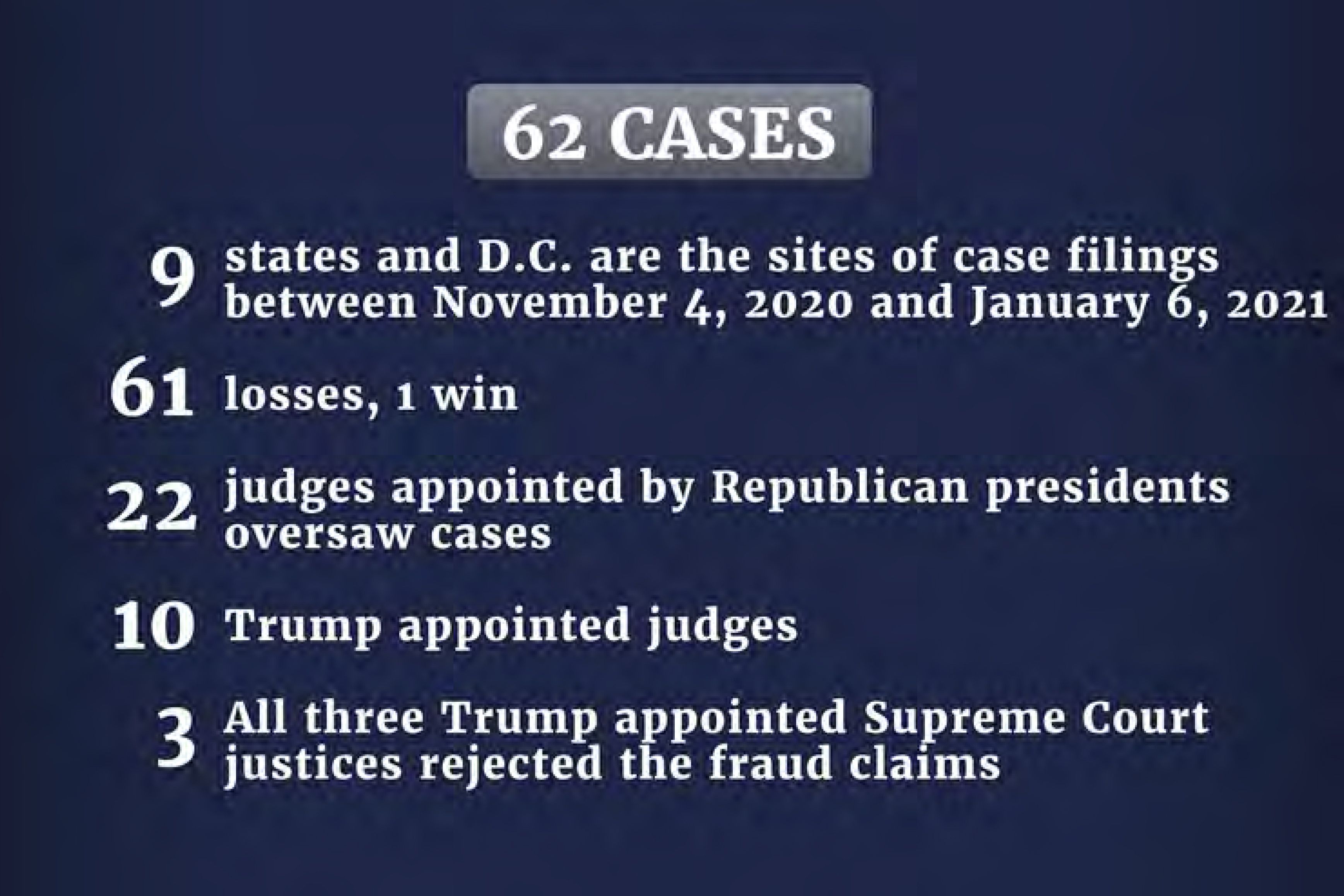 This graphic from the report — in a chapter titled "The Big Lie" — shows Trump and allies had only one victory out of 62 cases they brought after the 2020 election. That case, in Pennsylvania, affected few votes.
4. 📷 1,000 words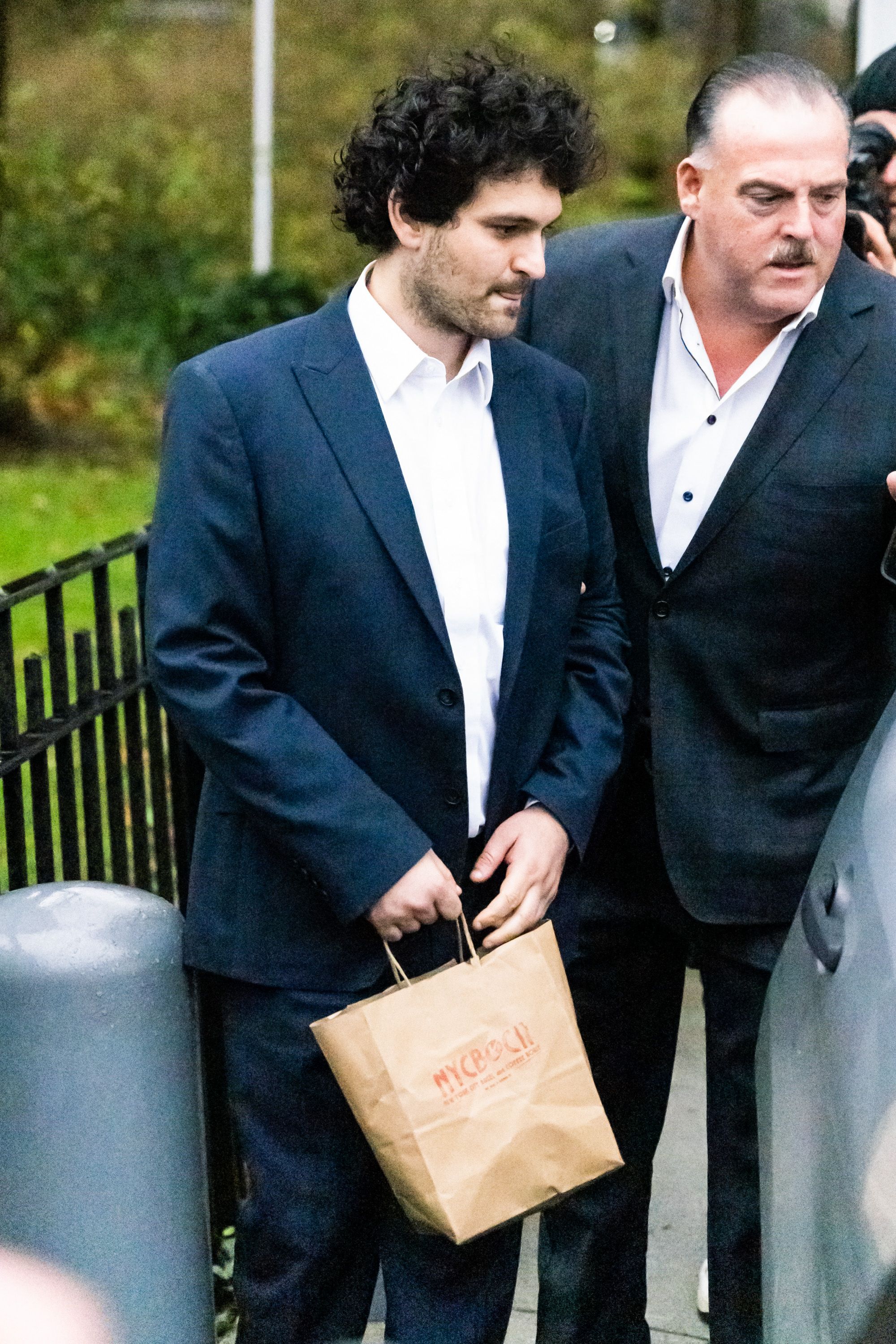 Look who wore a suit to court like a big boy!
Above: Sam Bankman-Fried, 30, leaves Manhattan federal court yesterday after his parents agreed to sign a $250 million bond.
They'll keep him at their Palo Alto home while the former crypto prodigy awaits trial on charges for what a U.S. prosecutor called "fraud of epic proportions."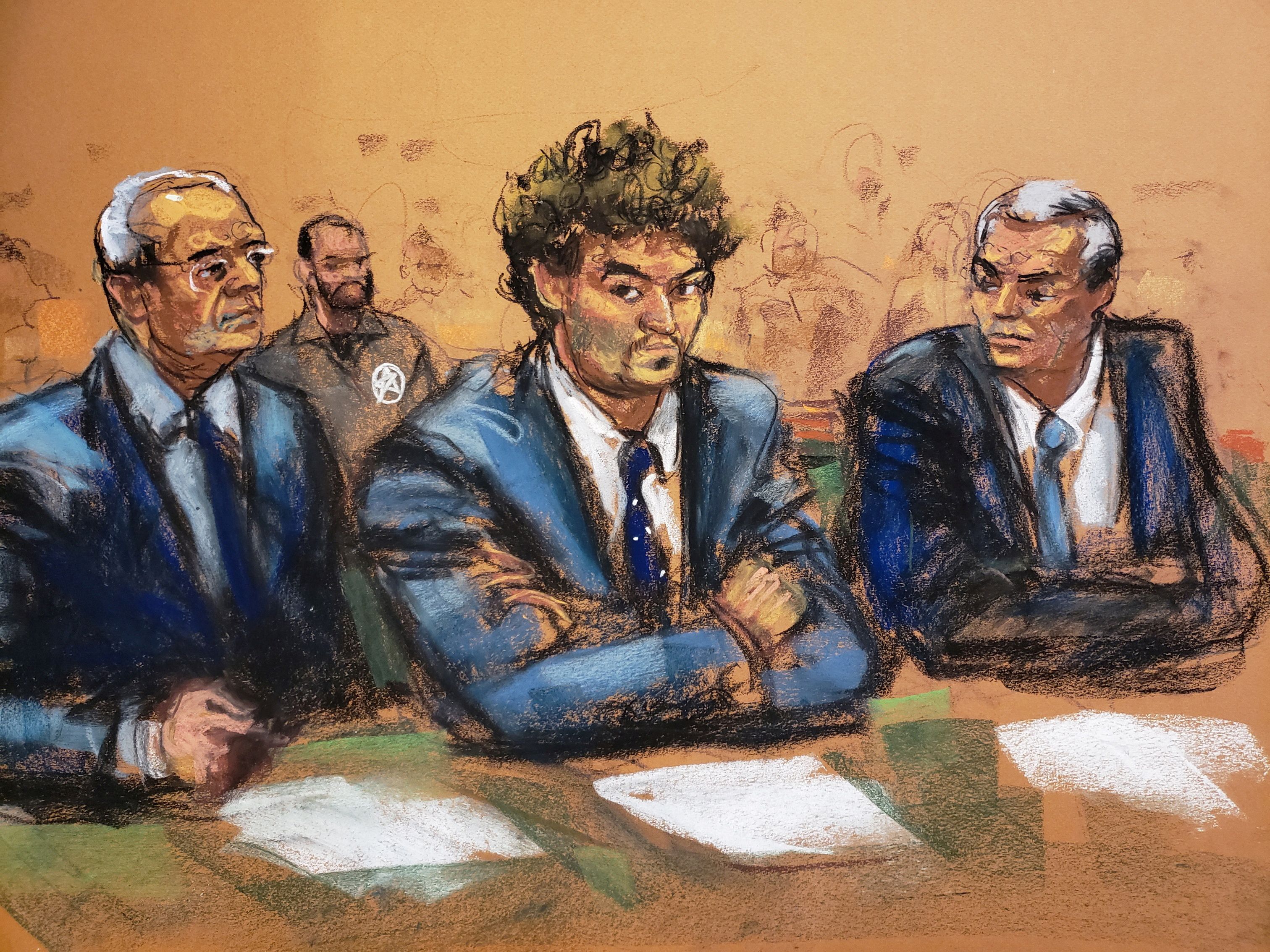 During the hearing, Bankman-Fried wore a tie as he sat, in ankle shackles, between his attorneys.
He ripped the tie off before leaving the courthouse. His next court date is Jan. 3.
5. 🤖 Google "code red" threat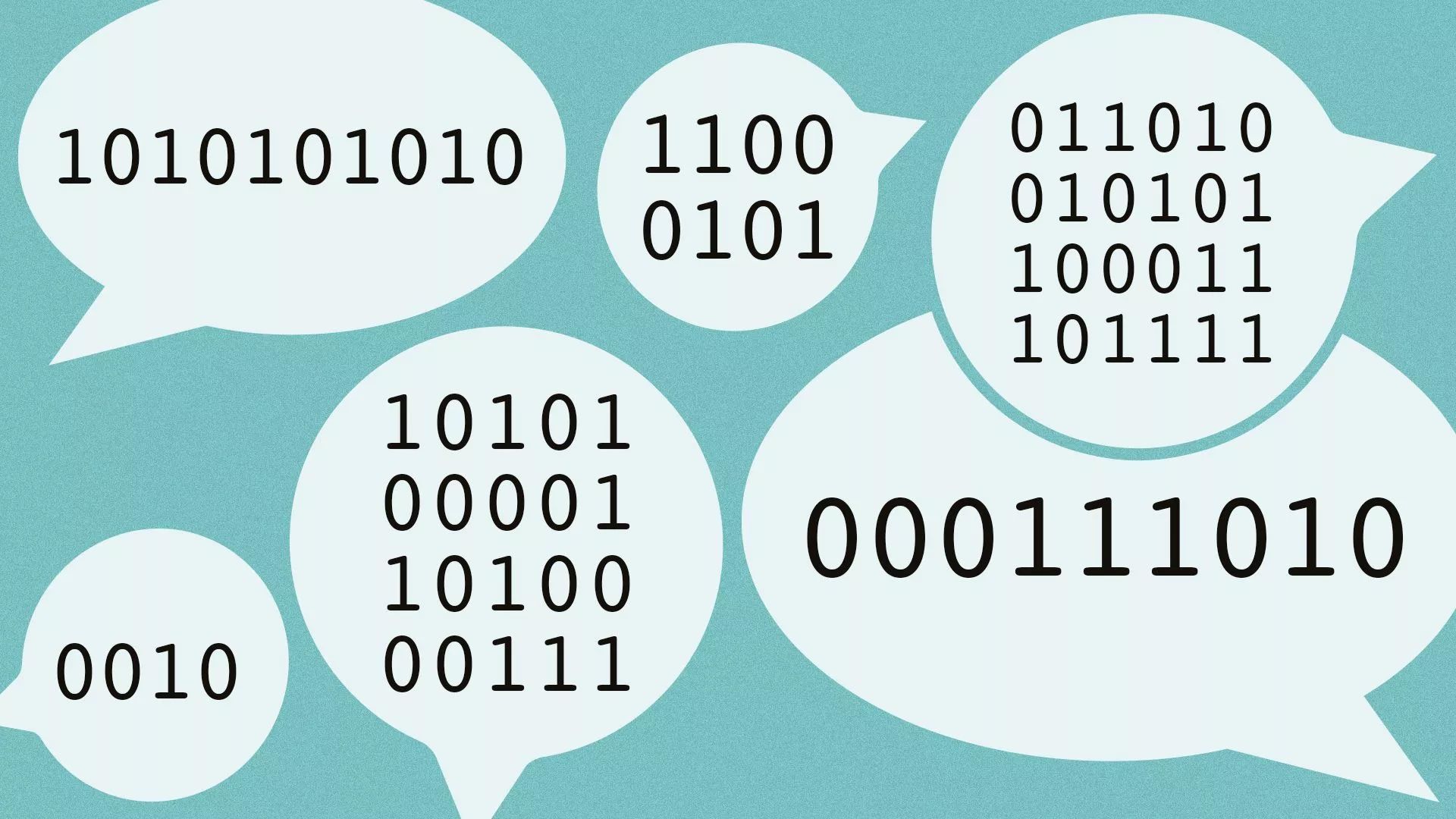 Google CEO Sundar Pichai is personally taking control of Google's A.I. strategy:
Why it matters: The chatbot answers queries in simple text, rather than with a list of links. That could disrupt search as surely as smartphones displaced landlines.
What's happening: Pichai has "upended the work of numerous groups inside the company to respond to the threat that ChatGPT poses," The Times adds.
Employees are racing to build "A.I. products that can create artwork and other images, like OpenAI's DALL-E technology."
6. ⚽ Run on Messi tattoos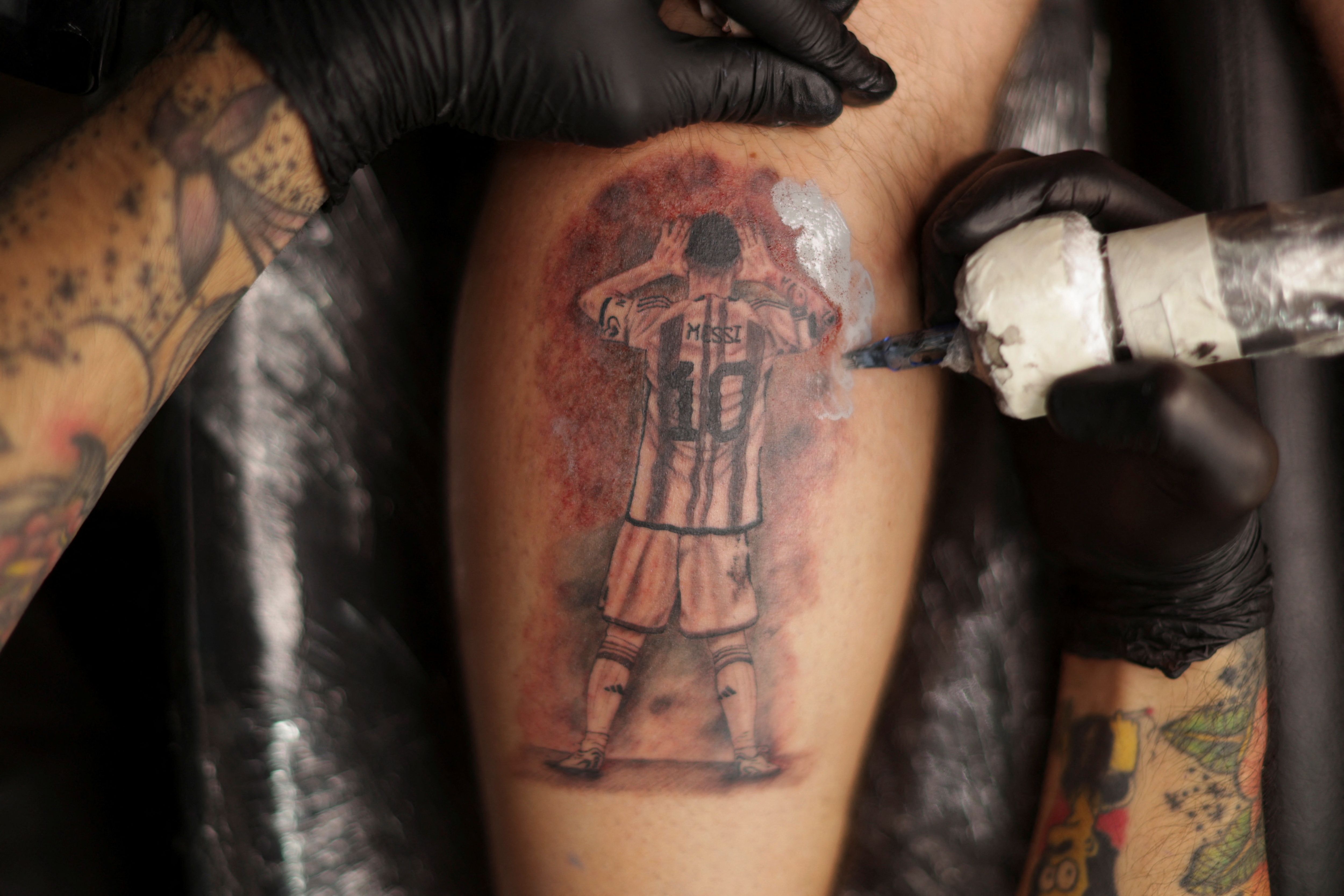 In Argentina, where soccer generates religious-like fervor, fans are swamping tattoo parlors with commissions for designs depicting Lionel Messi, who led Argentina to a third World Cup win, Reuters reports.
Also popular: No. 10 jerseys and Argentine flags.
"What are you looking at, dummy?": That jibe — by the usually taciturn Messi to a Dutch striker, following a tense quarter-final — has been immortalized with memes and T-shirts, and now on people's bodies.
📨 Thanks for starting your holiday week with us. Please invite your friends to sign up to get their daily essentials — Axios AM, PM and Finish Line.