Axios AM
June 09, 2022
Hello, Thursday. Smart Brevity™ count: 1,499 words ... 5½ mins. Edited by Noah Bressner.
🔭 Coming Monday! Axios Macro, a brief lunchtime jolt on economics and markets by Neil Irwin and Courtenay Brown. It's part of the Axios Business Suite, including Markets in the morning and Closer at happy hour. I'm excited about Macro, and would love for you to join the conversation. Sign up here.
1 big thing: Committee's Trump targets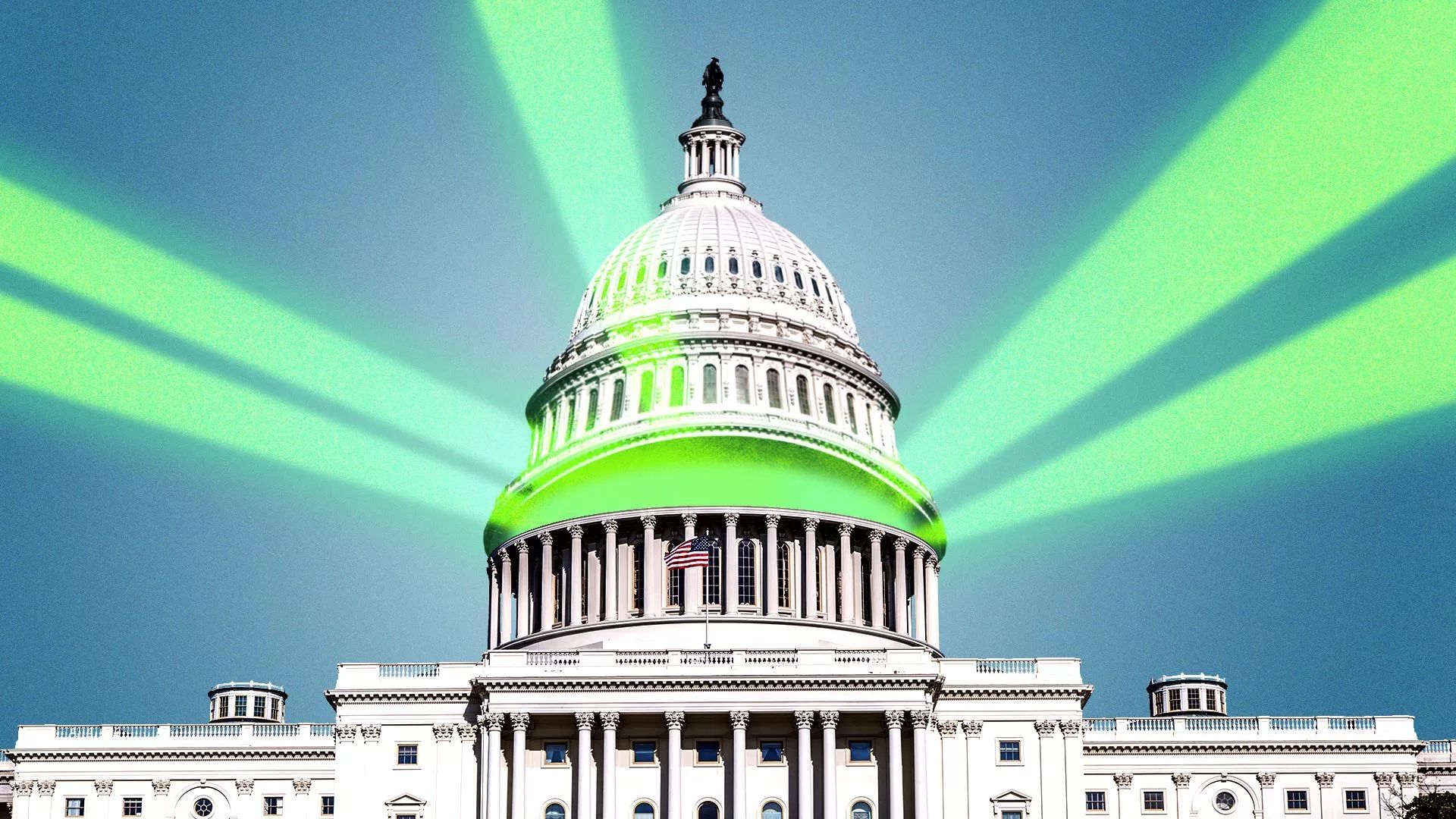 The House Jan. 6 committee has extensively investigated the "ripple effect" of President Trump's tweets in egging on Capitol rioters, Axios' Jonathan Swan reports.
Why it matters: The committee is keenly interested in how Trump's tweets shaped extremist groups' actions before and on Jan. 6. Some committee members argue that Trump's tweets provide indirect connective tissue establishing his culpability.
What's happening: The committee — which holds its opening hearing tonight at 8 p.m. ET (live on ABC, CBS, NBC) — has painstakingly traced how these groups, including the Proud Boys and Oath Keepers, interacted with Trump tweets on Reddit and other message boards.
Trump sent a variety of tweets after the election that riled up supporters. "BE STRONG!" he implored on Jan. 6, 2021. One theory by the committee is that these rallied people to violence.
🔮 What's next: The committee told reporters on a preview call yesterday that tonight's prime-time hearing will show "ongoing threats to American democracy" — and that "Trump was at the center" of "a coordinated ... effort to overturn the results of the 2020 elections."
The hearing — a multimedia mix of live witnesses, still photos, graphics, video and audio — will include clips from the depositions of Trump family members, White House officials and campaign aides.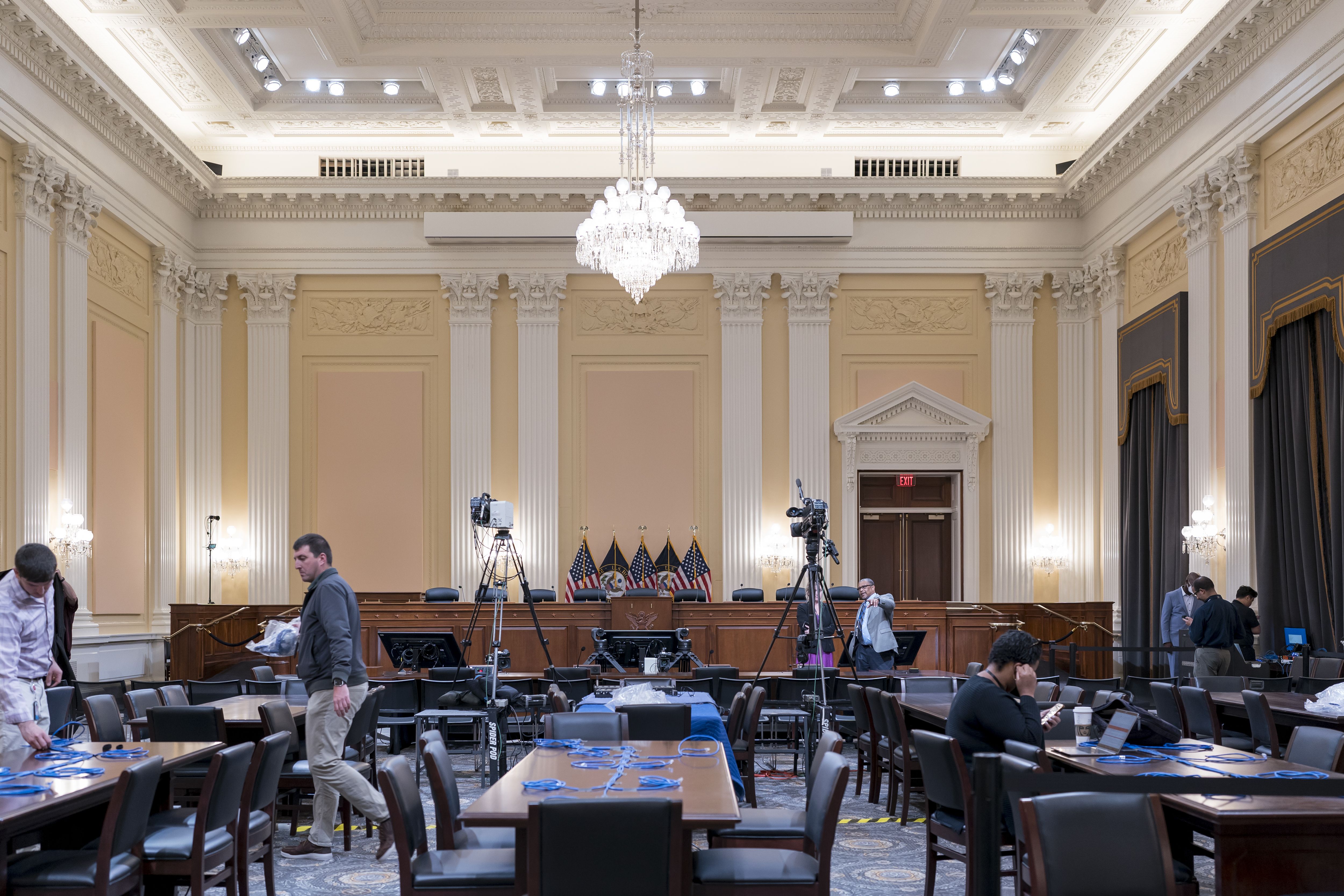 Two other committee areas of interest:
1. Efforts by Trump and aides to destroy documents.
Trump often tore up White House documents that should have been preserved as presidential records.
Some of the presidential records sent to the Jan. 6 committee by the National Archives had been ripped up, then taped back together, The Washington Post reported.
A committee witness testified that then-White House chief of staff Mark Meadows burned papers in his West Wing fireplace after meeting with a House Republican about challenging the 2020 election, the N.Y. Times and Politico reported.
2. Trump's consideration of invoking the Insurrection Act, a federal law that allows the president to deploy the military domestically.
Committee members have studied how close Trump came to invoking the act immediately after the election, and leading up to Jan. 6.
Share this story ... New this morning: Committee previews hearing.
2. Mapped: Gun-related searches surge
National interest in firearms surged in nearly every congressional district in America after the May 24 mass shooting in Uvalde, Texas, new Google Trends data on the Axios midterm dashboard shows.
The deep orange spots on the map above show where search interest was highest.
"Firearms" was the second or third most searched topic in 409 of 435 districts during the week of May 23–30, Axios' Jacque Schrag, Will Chase and Stef Kight write. "Jobs" topped the national list.
The week before, "firearms" had cracked third place in only 30 districts, and second place in none. "Taxes" and "Ukraine" had been in those spots nationally.
⚡ The House voted 223-204 to pass a package of gun bills introduced after the deadly shootings in Buffalo and Uvalde. But the "Protecting Our Kids Act" doesn't have 60 votes to break a Senate filibuster. Go deeper.
3. Exclusive: CEOs goad Senate to act on guns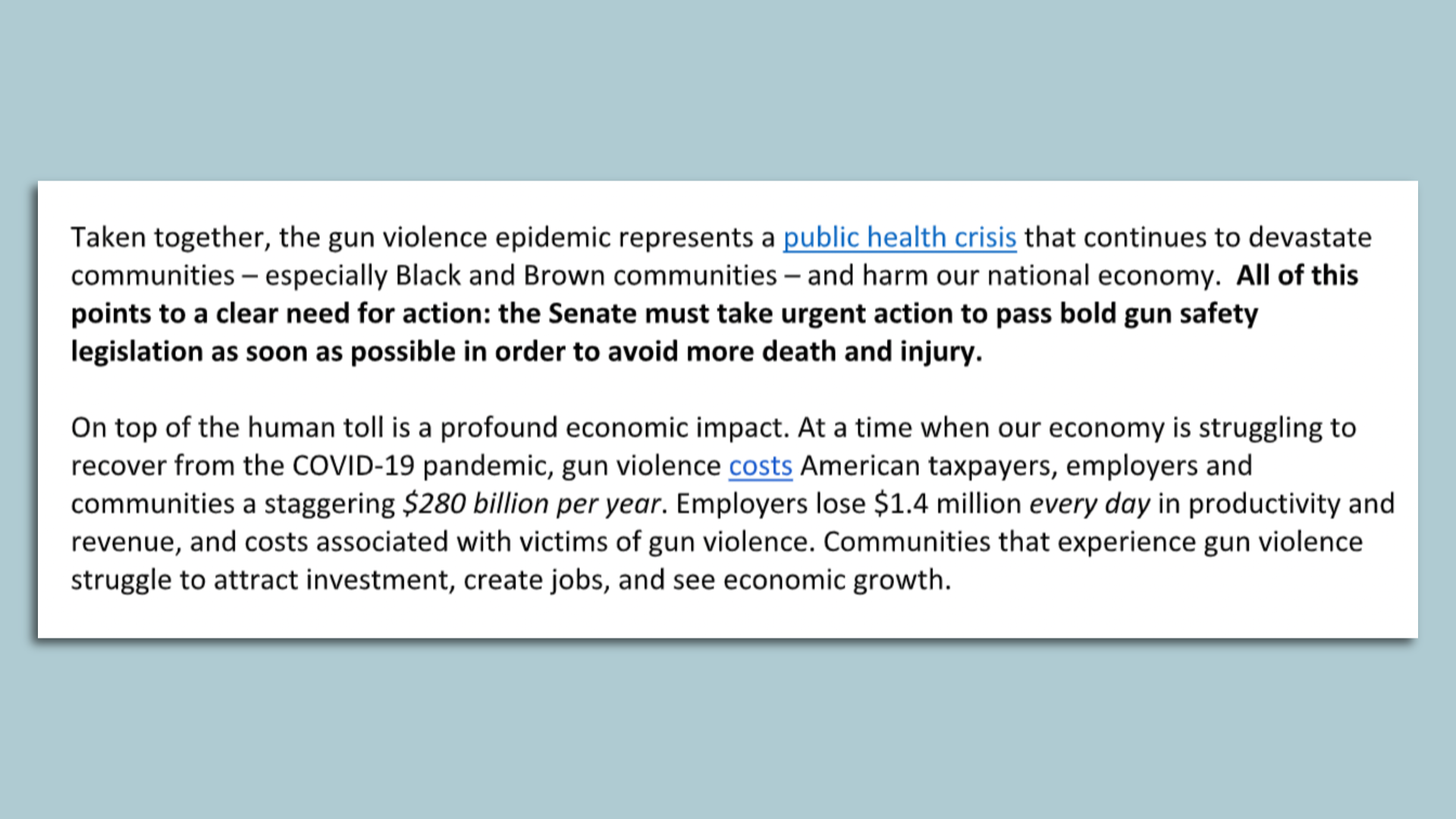 CEOs of more than 220 U.S. companies today will release a letter calling on the Senate to "take immediate action" to reduce gun violence, Axios Pro Rata author Dan Primack scoops.
Why it matters: This is the latest example of corporate America delving into a hot-button issue where solutions often break down along partisan lines.
The companies employ 400,000 workers in all 50 states. Among them: Levi Strauss & Co., Dick's Sporting Goods, Lululemon, Lyft, Bain Capital, Bloomberg LP, Permanente Medical Group and Unilever U.S.
Also on the list are the Philadelphia Eagles and San Francisco Giants.
This is a new version of a letter first sent in 2019, with around 50% more signers this time. It was organized by Levi Strauss and gun-safety group Everytown.
The letter, which will be delivered to the Senate this morning but remains open to new signers, calls gun violence a "public health crisis" that devastates communities, and highlights the economic impact.
4. 🕶️ Biden's applause line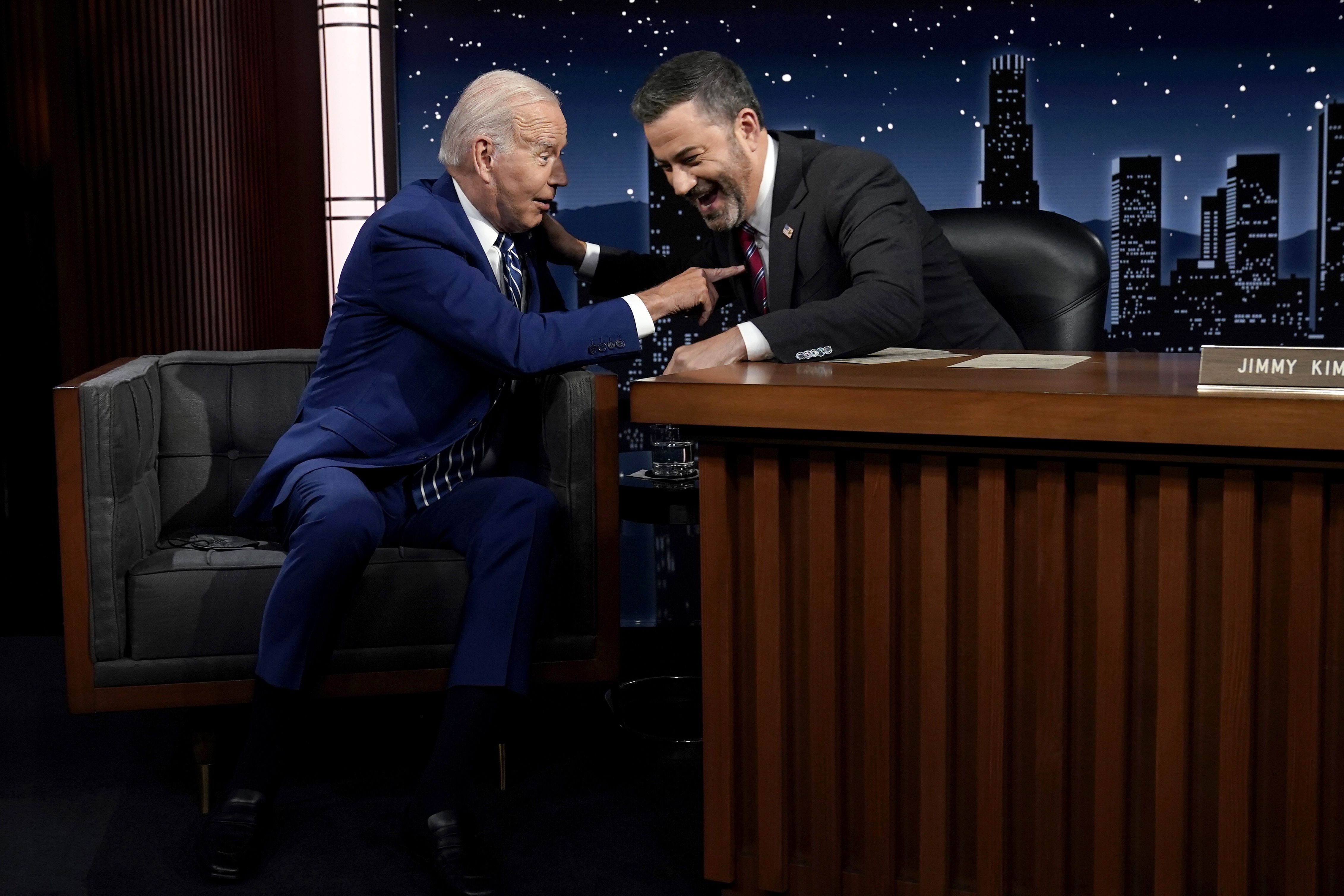 President Biden said on ABC's "Jimmy Kimmel Live!" that he hasn't taken sweeping executive action on gun control because he keeps his executive orders "within the power of the presidency."
"What I don't want to do — and I'm not being facetious — I don't want to emulate Trump's abuse of the constitution and constitutional authority," Biden said to applause, during taping while he was in L.A. for the Summit of the Americas.
"I often get asked: 'Look, the Republicans don't play it square. Why do you play it square?' Well, guess what? If we do the same thing they do, our democracy will literally be in jeopardy. [Applause.] Not a joke."
Biden said he's considering executive orders that could help with abortion access — "we're looking into it right now" — but said the best solutions are legislation and elections.
Kimmel said: "What a terrible job you have ... I'm glad you're doing it. But boy oh boy, does this seem like a bad gig."
5. 🎤 Axios interview — FTC's new stance: Litigate, don't negotiate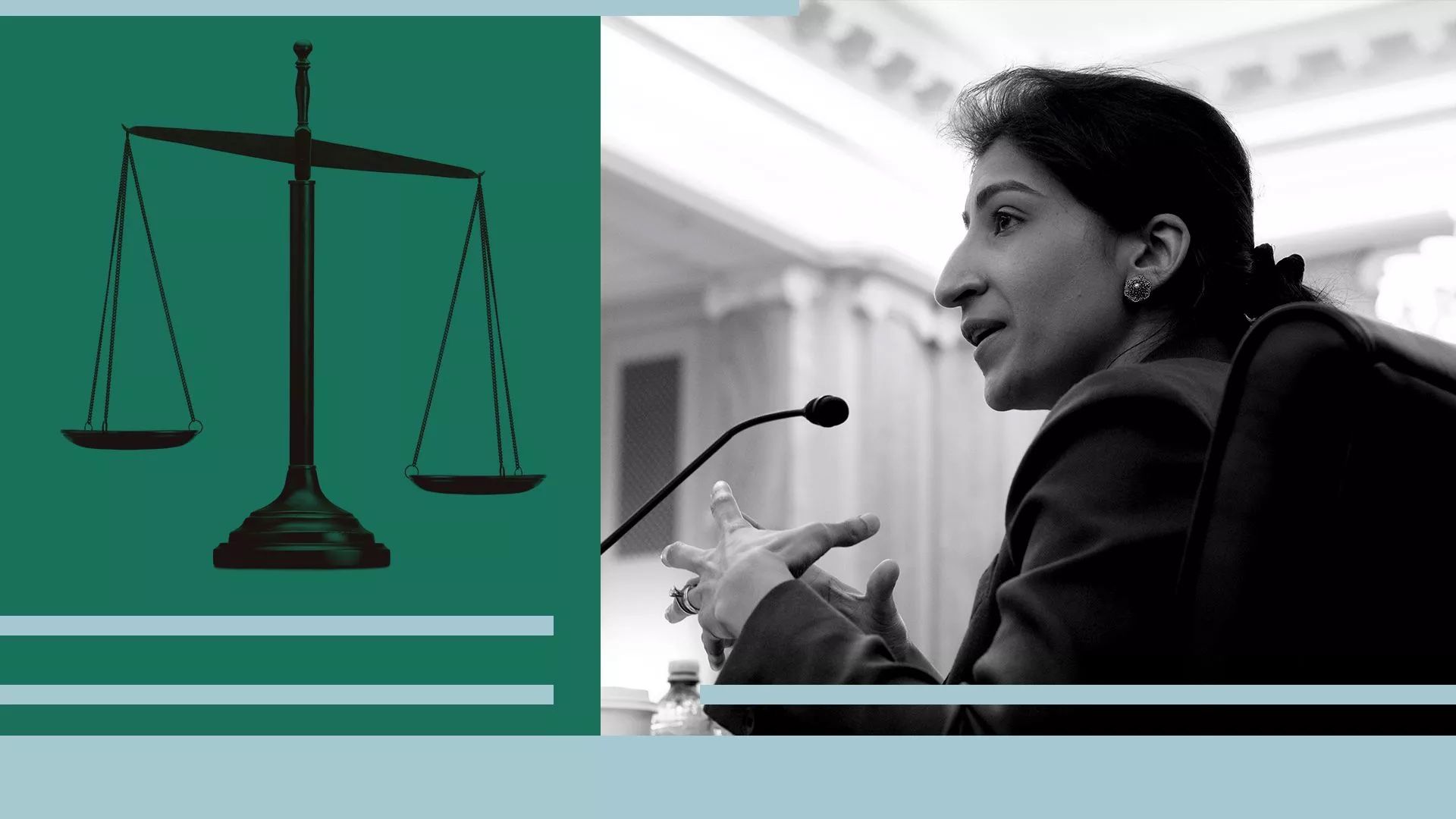 FTC Chair Lina Khan has a warning for Big Tech and other dealmakers:
She told Axios' Margaret Harding McGill she'll sue to stop anticompetitive mergers — rather than the more common route of negotiating settlements with companies.
Why it matters: This approach changes the game for companies pursuing mergers and acquisitions. They'll have to work out in advance whether they need to sell or spin off parts of their business to win regulators' approval.
Khan was an academic rising star whose appointment was cheered by progressives. In the interview, she said the pattern of companies coming to the FTC with illegal deals — and expecting agency staff to spend months working to "fix" them through divestiture or other means — isn't happening under her watch.
"That is not work that the agency should have to do," Khan said.
👀 What to watch: Khan told Axios the FTC will be extra wary of transactions involving emerging tech, including smart-home technologies and virtual reality.
6. Armed man threatened to kill Kavanaugh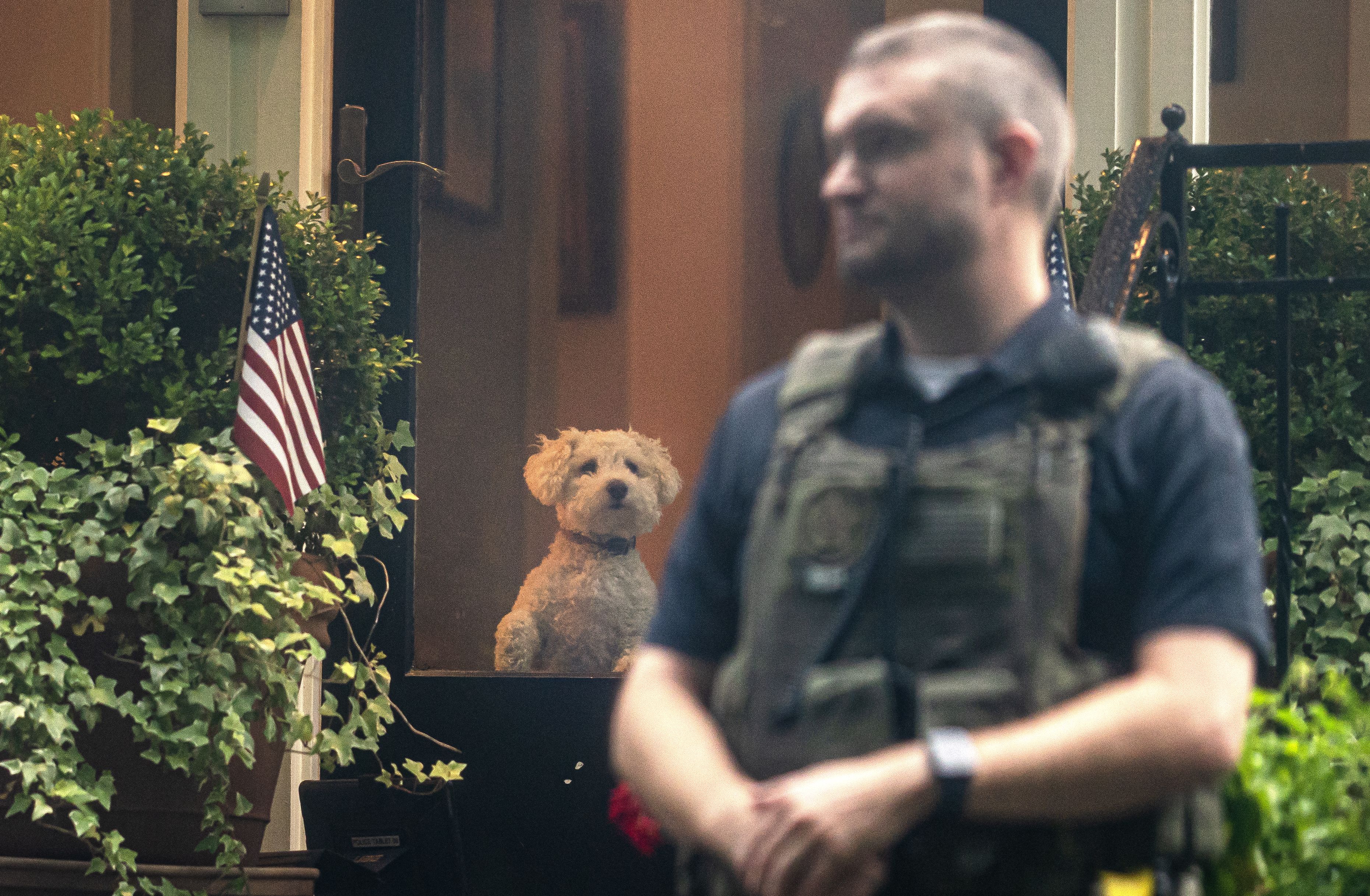 A man with a Glock 17 pistol was arrested near Justice Brett Kavanaugh's home in suburban Maryland at 1:50 a.m. yesterday, and later was charged with attempted murder, the Justice Department said.
The criminal complaint says the suspect — Nicholas John Roske, 26, of Simi Valley, Calif. — says he told detectives he traveled to Montgomery County, Md., "with the intent to break into the Justice's house and to kill the Justice and then himself."
Roske told a detective he was "upset about the leak of a recent Supreme Court draft decision regarding the right to abortion as well as the recent school shooting in Uvalde, Texas," the document says.
7. 🔎 Brookings president on leave
The Brookings Institution placed its president, retired four-star Marine Gen. John Allen, on administrative leave yesterday — a day after an errant court filing revealed a federal probe into his role in an illegal lobbying campaign on behalf of Qatar.
A spokesman for Allen, who led U.S. and NATO forces in Afghanistan, told AP: "We look forward to correcting the falsehoods about General Allen that have been improperly publicized."
Executive vice president Ted Gayer will be acting president.
Brookings pays Allen more than $1 million a year.
8. ⛳ Golf descends into chaos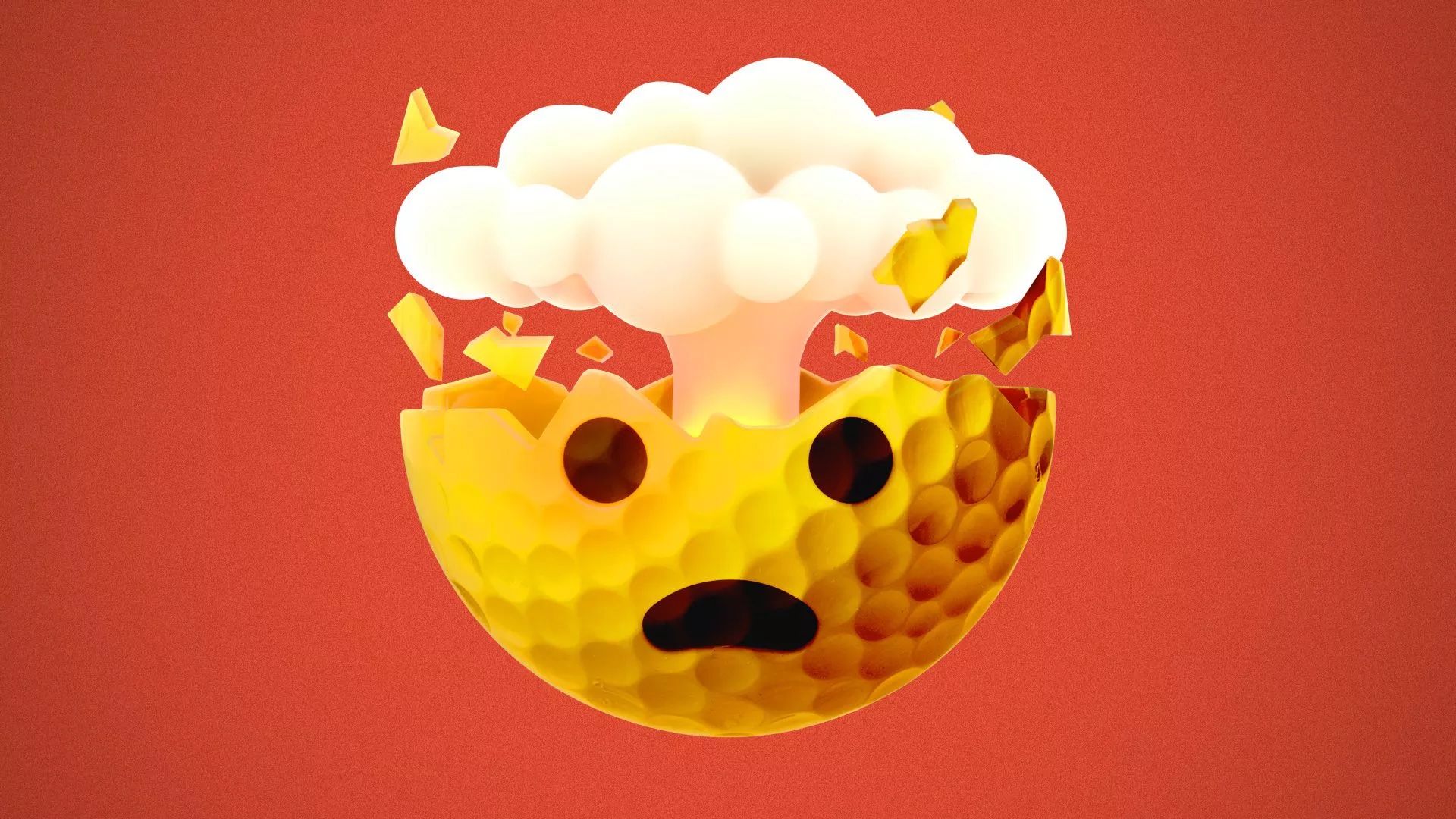 The lavishly funded LIV Golf — a controversial competitor to the PGA Tour backed by the Saudi government, with Phil Mickelson and Dustin Johnson as stars — tees off today in London.
Why it matters: It's either the dawn of a new era, or the early days of a startup doomed to fail. Either way, the clubby world of men's pro golf has changed forever, Axios Sports authors Kendall Baker and Jeff Tracy report.
The PGA Tour has threatened to ban permanently players who compete in LIV events and didn't give its golfers permission to play in this week's tournament.
LIV is funded by Saudi Arabia's sovereign wealth fund. Critics say the kingdom is using golf to boost its global image — "sportswashing."
For players, a huge part of LIV's appeal is money. The Saudis have pledged $400 million for this season, with $225 million going toward prize money.
Each LIV golf event has a $25 million purse, and the winner gets $4 million. By comparison, the 2022 Masters had a record $15 million purse, and winner Scottie Scheffler pocketed $2.7 million.
More later this morning in a special edition of Axios Sports. Sign up here.
📬 Invite your friends to sign up here to get their daily essentials — Axios AM, PM and Finish Line.