Axios AM
June 06, 2023
☕ Happy Tuesday! Smart Brevity™ count: 1,496 words ... 4½ mins. Edited by Emma Loop.
1 big thing: Uninsurable America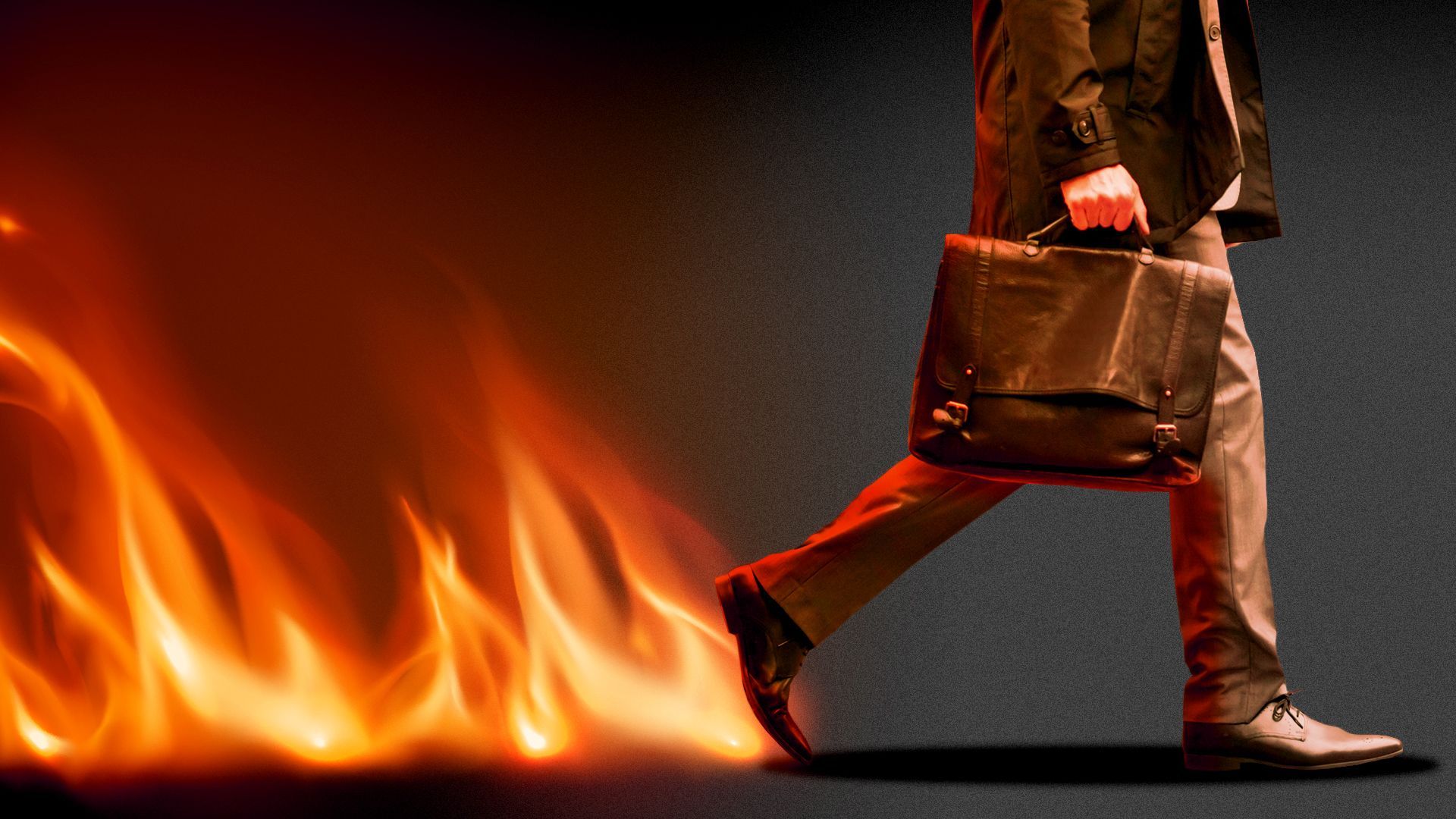 Decisions by two major insurers to stop offering new homeowner policies in California highlight the growing swath of America that's becoming close to uninsurable.
Why it matters: Sea-level rise, wildfires and other climate-related disasters are driving up insurance costs in California, Florida, Louisiana and elsewhere, Axios' Andrew Freedman and Nathan Bomey report.
The recent moves by State Farm and Allstate to stop offering new homeowner insurance policies in California have kicked off a national conversation on insuring risk in an increasingly perilous climate.
"I never thought I would see in my lifetime houses that are flat-out uninsurable," says Robb Lanham, chief sales officer for insurance brokerage HUB Private Client, which works with about 500 insurers.
The hardest states to insure homes are, in order, California, Florida, Texas, Colorado, Louisiana and New York, Lanham says.
State Farm says it won't accept new applications for California property insurance — including homes and commercial property — "due to historic increases in construction costs outpacing inflation, rapidly growing catastrophe exposure, and a challenging reinsurance market."
An Allstate spokesperson confirmed to Axios that it quietly did the same thing in California in 2022 for the same reasons.
🖼️ The big picture: Disastrous wildfires have plagued California in recent years. Multiple hurricanes have hit Florida and Louisiana, racking up losses for insurers at the same time that home-replacement costs have skyrocketed.
🔎 Between the lines: Regulations are also contributing to insurance flight.
In California, regulators have blocked insurers from raising rates above certain thresholds. Insurers say that has prevented them from covering the costs of their policies.
At an average of $1,300 per year, home insurance rates in California "have been artificially low for decades," Insurance Information Institute spokesman Mark Friedlander tells Axios.
That means insurers "have been writing business there for this very high risk. And they've been losing money," he said.
Go deeper: California insurance market rattled by withdrawal of major companies.
2. 💻 Big Tech rolls back misinformation rules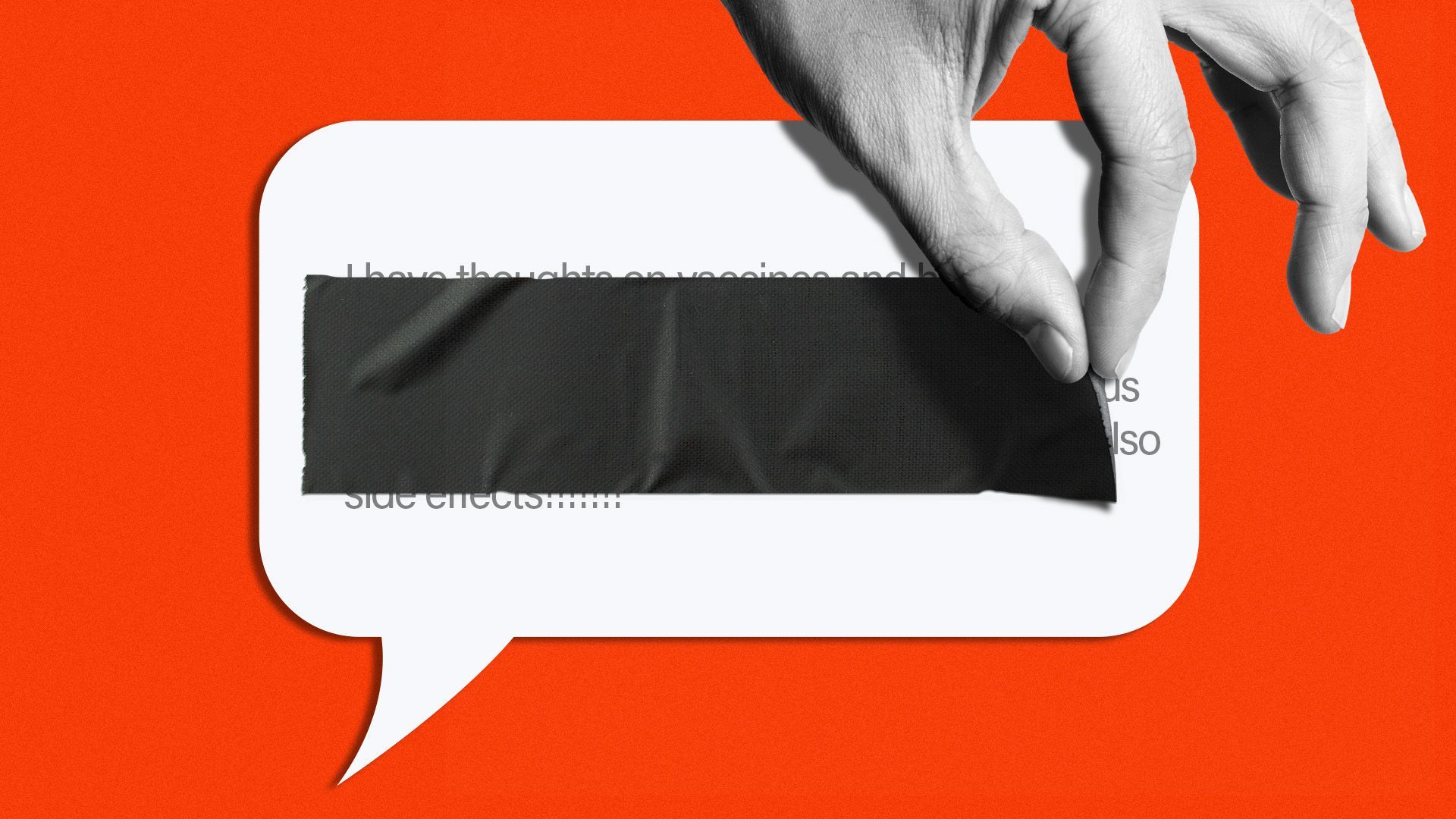 Ahead of the 2024 election, the world's largest tech companies are walking back policies meant to curb misinformation around COVID-19 and the 2020 election, Axios Media Trends expert Sara Fischer writes.
Why it matters: Social media platforms are arguing that the risk of harm no longer outweighs the benefits of political dialogue. That's drawing concerns from lawmakers and consumer advocacy leaders.
YouTube last week confirmed it will reverse its election integrity policy to leave up content that says fraud, errors or glitches occurred in the 2020 presidential election.
YouTube established the policy in December 2020, after enough states had certified the 2020 election results.
The company said in a statement that leaving the policy in place may have the effect of "curtailing political speech without meaningfully reducing the risk of violence or other real-world harm."
Meta yesterday reinstated the Instagram account of Robert F. Kennedy Jr., who was removed from the platform in 2021 for posting misinformation about COVID.
That content, Meta said at the time, violated its COVID misinformation rules. Meta also removed the Instagram and Facebook accounts for Kennedy's nonprofit, Children's Health Defense. Those accounts remain banned.
A Meta spokesperson said that it reinstated the account because "he is now an active candidate for president of the United States."
💭 Kathleen Hall Jamieson, director of the Annenberg Public Policy Center and founder of Factcheck.org, argues that with a few exceptions — including health threats and real-time incitement of violence — fact-checking is a stronger antidote to misinformation than blocking speech.
The best solution, she argues, is to "flood the zone with the best available information, make sure that when the misinformation gets up there, you've got corrective context with good information up next to it."
Sign up here for Sara's weekly Axios Media Trends, out later today ... Share this story.
3. 🥽 Mixed reality's iPhone moment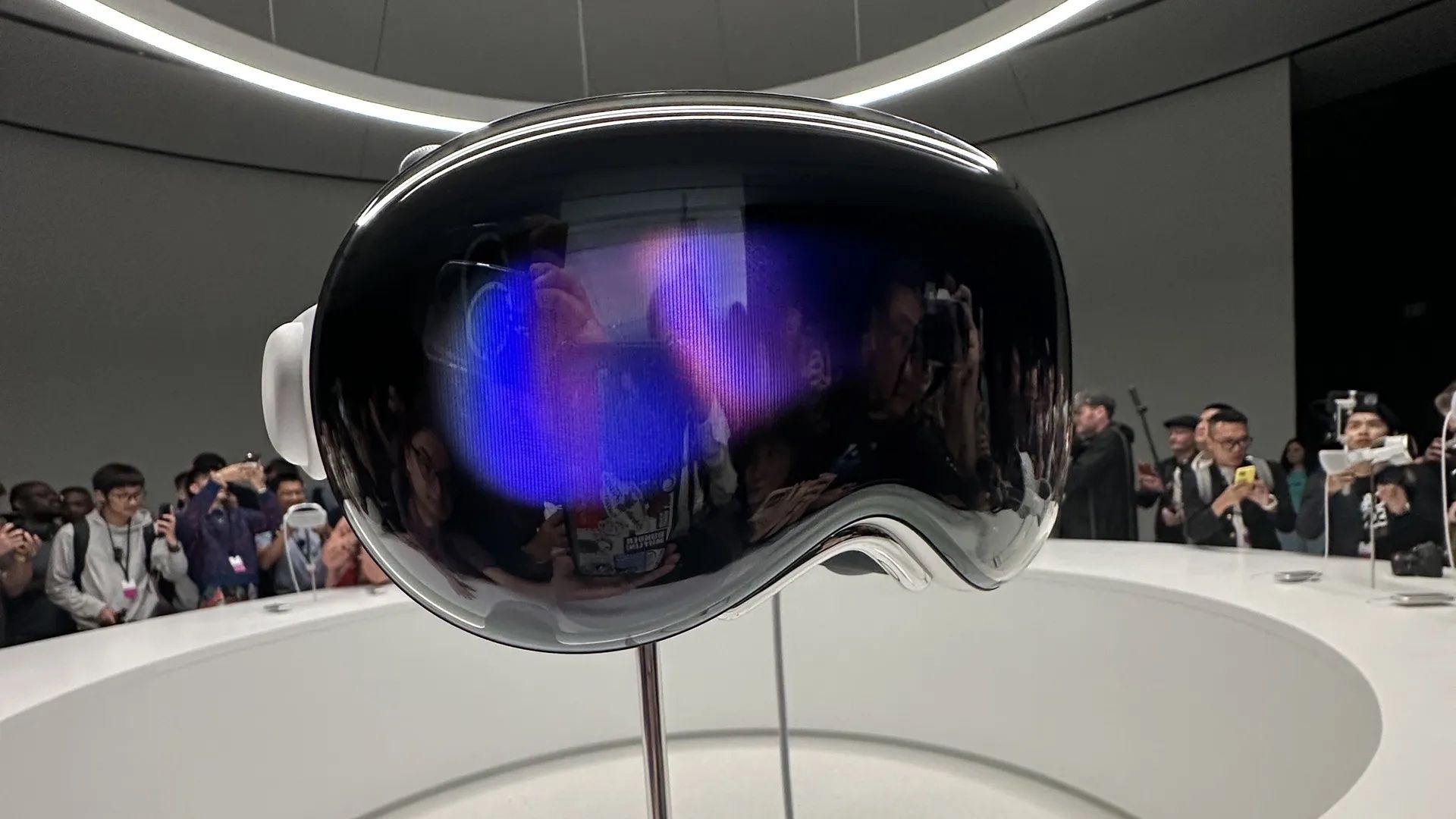 Apple showed enough of its Vision Pro headset yesterday to spark excitement — but it will probably take another year or so to know if we have truly entered a new era of "spatial computing," Axios chief tech correspondent Ina Fried reports from Apple Park in Cupertino, Calif.
Why it matters: The vision Apple painted is tantalizing and expansive — but also incomplete and expensive.
Apple CEO Tim Cook unveiled the $3,499 Vision Pro — which will ship "early next year" — at the company's worldwide developer conference, painting a picture of a device that can seamlessly overlay the digital and real worlds.
Apple showed the headset fulfilling a range of tasks from playing movies and games to handling work tasks via multiple virtual monitors.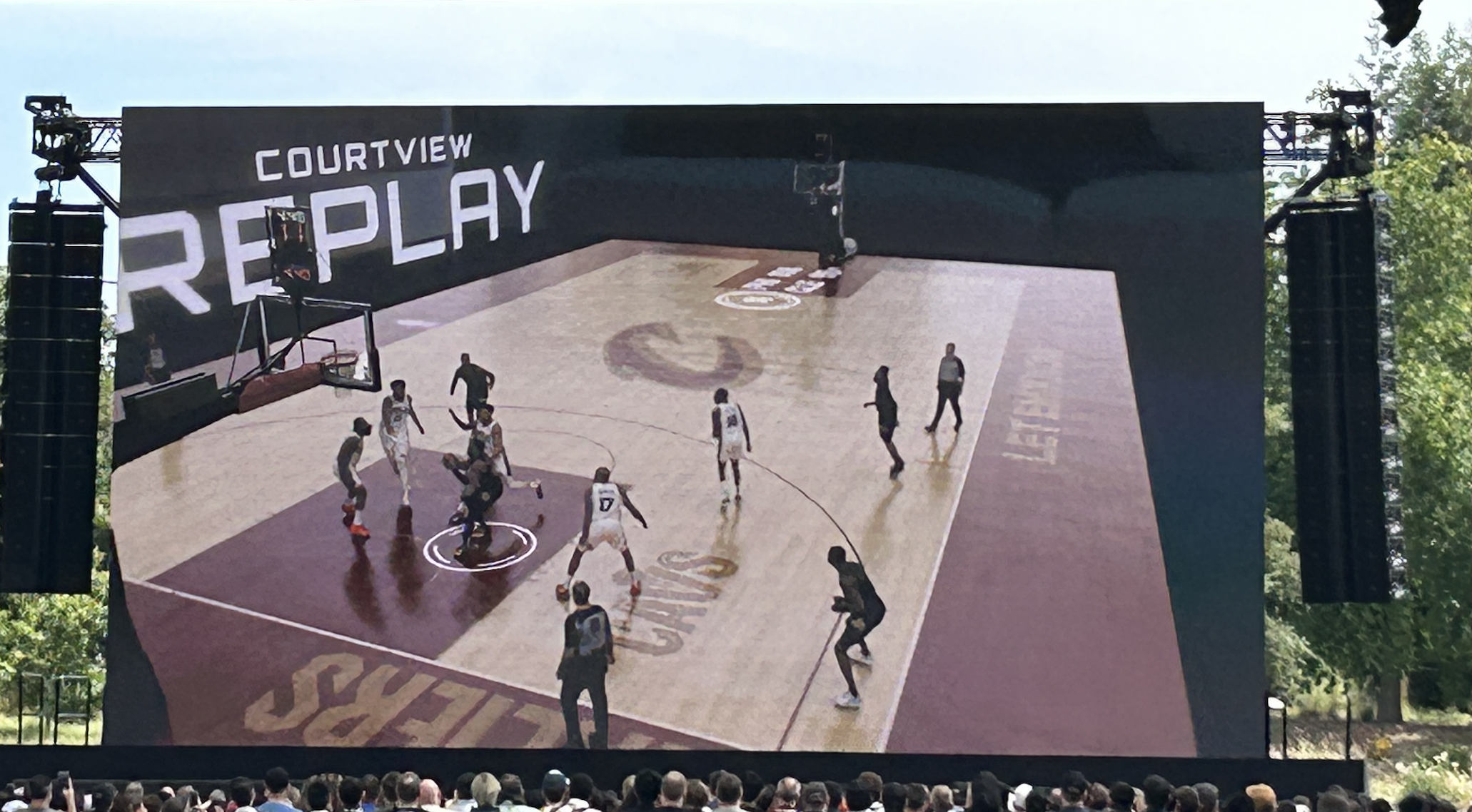 🧠 Between the lines: Apple is known for picking the right moment when an emerging technology is just good enough to appeal to a wide group of customers.
How it works: Vision Pro is a bet on the power of the headset to provide a sharp enough display for text and an immersive enough canvas for immersive movies.
It's packed with 12 cameras, 5 sensors, 6 microphones and two different processors.
Go deeper: Ina's live coverage from the Apple conference ... Apple's Vision Pro preview ... Share this story.
4. 🪖 D-Day, 79 years on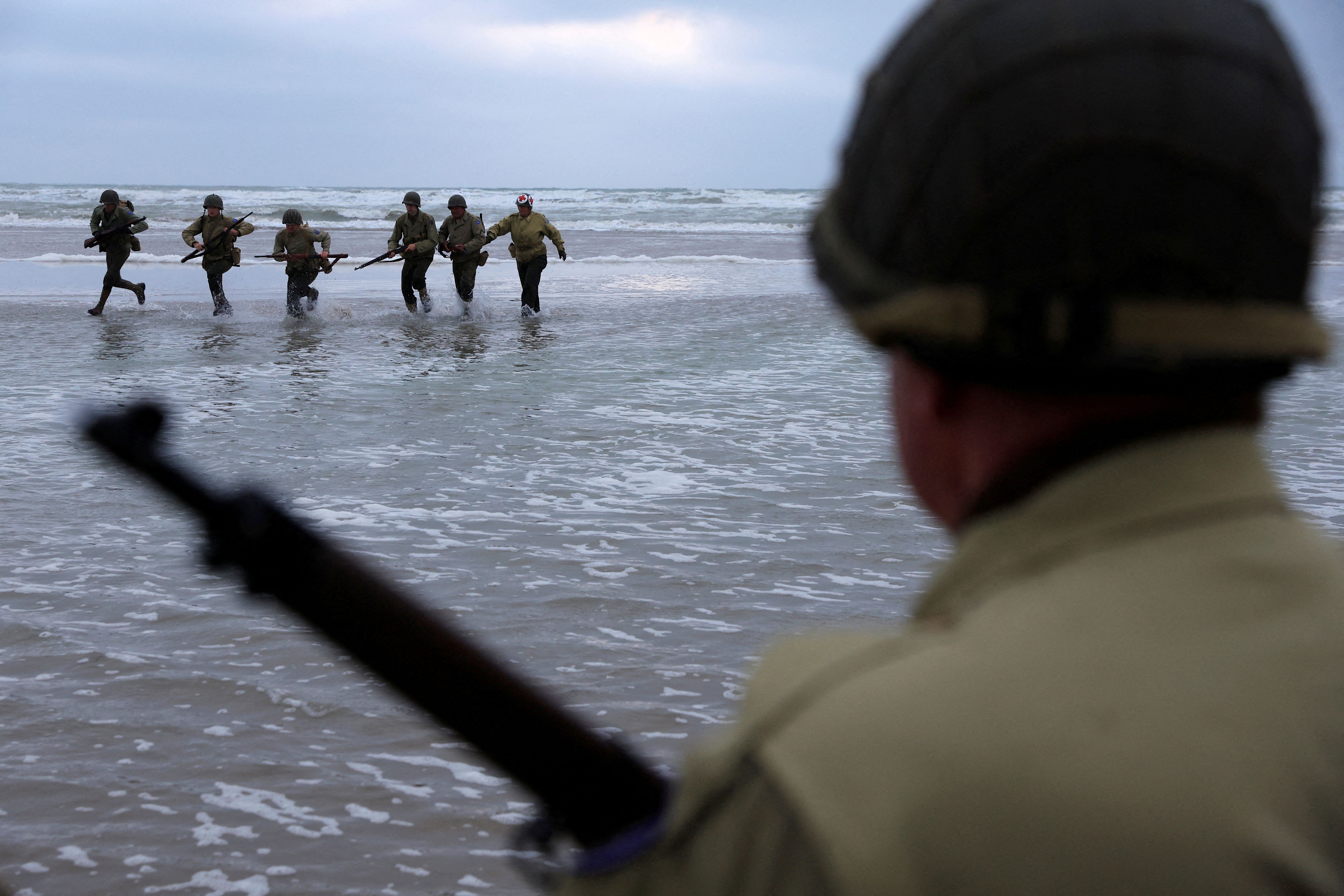 Re-enactors wear U.S. military uniforms from World War II in Vierville-sur-Mer, on France's Normandy coast, this morning to mark the 79th anniversary of the epochal D-Day landing on Omaha Beach, on June 6, 1944.
5. ⚖️ Binance suit could ease crypto crackdown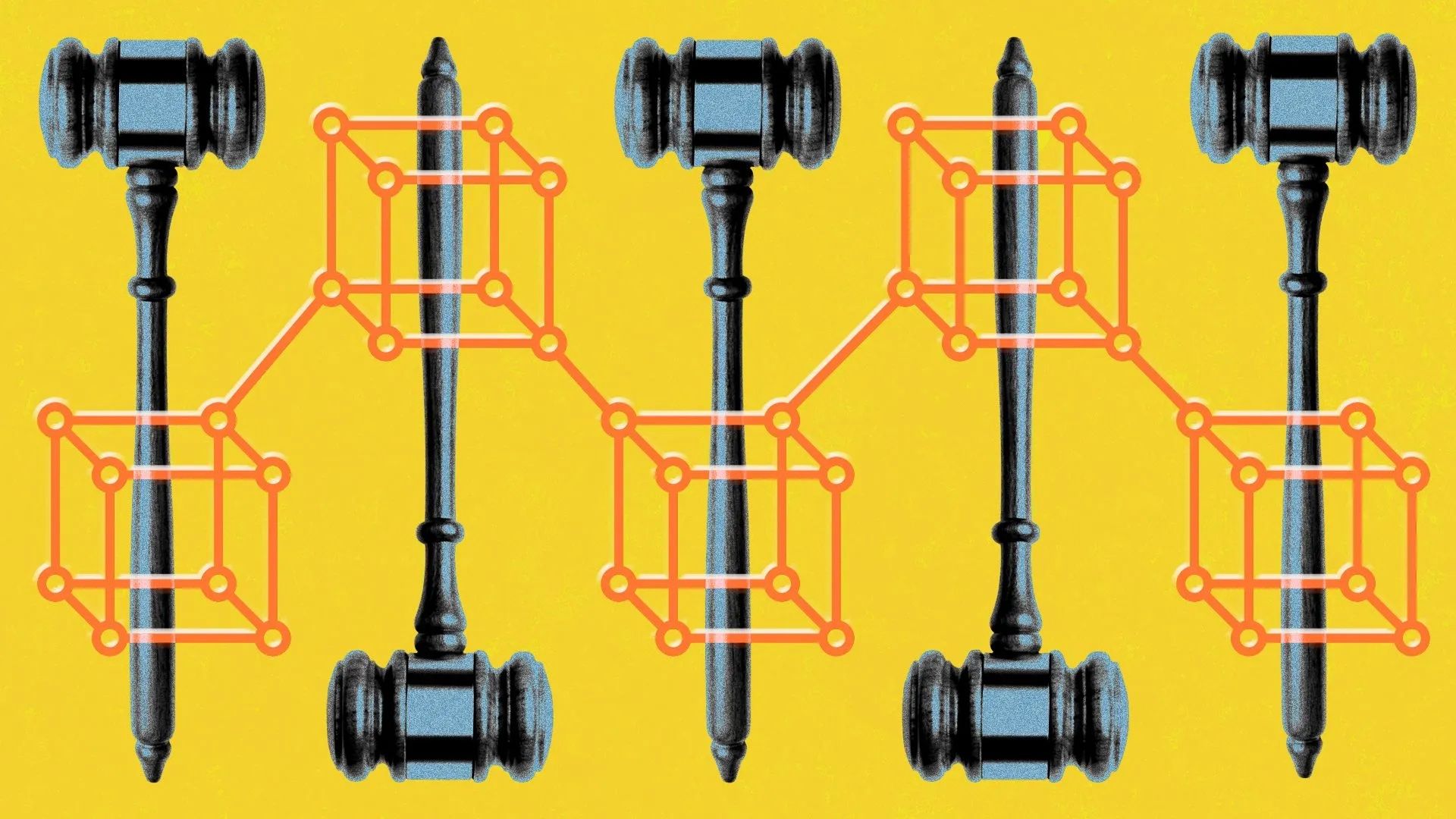 A top U.S. financial regulator's lawsuit against crypto's biggest strongman, Changpeng "CZ" Zhao, could lead to a détente that lends the industry the legitimacy it seeks in Washington, Axios Crypto co-author Crystal Kim reports.
Why it matters: The lawsuit is one part of a pair of developments — this one sensational, the other mundane — that could change how crypto is seen in the U.S.
1. Yesterday's SEC complaint accuses Zhao, the CEO of Binance — who once was a foil to FTX's SBF — of breaking securities laws, lying to regulators and helping criminals cover their tracks.
They're accused of allowing some users to bypass international anti-money laundering measures, which the Department of Justice has been investigating.
2. Separately, just a few blocks away from the SEC office, draft legislation was revealed last week that could create a regulatory framework for digital assets to be issued and traded in the U.S.
🔮 What's next: Binance said in a blog post that it will "defend [its] platform vigorously."
6. 📈 Walmart tops Fortune 500
Walmart led the Fortune 500 list for the 11th year in a row, and Amazon was No. 2 for the fourth year running, Hope King reports in Axios Closer.
The top 10 (U.S. companies, ranked by FY 2022 revenue):
Walmart
Amazon
ExxonMobil
Apple
UnitedHealth Group
CVS Health
Berkshire Hathaway
Alphabet
McKesson
Chevron
7. 📺 Media's "Succession" obsession
The media's obsession with HBO's "Succession" drew outsized coverage of the show that was disproportionate to reader interest, Axios Media Trends expert Sara Fischer writes from new data.
Why it matters: There's no question Succession was a huge hit. But the countless spoilers, cast interviews and interpretations of the series may have been driven more by the media's obsession with itself than by consumer interest.
Data from Memo, a media analysis firm that uses artificial intelligence to monitor online article engagement, found that the "Succession" series finale drew a disproportionate amount of media coverage relative to its readership.
Memo measured the number of articles written about some of the most watched TV series from the 2022-23 TV season in the past 30 days — and compared that data to "Succession."
The finding: Succession was covered 6x more than any other show analyzed — but stories had the second lowest average readership.
🥊 Reality check: The top five most-watched scripted TV series during the 2022-23 season were Paramount's "Yellowstone," CBS' "NCIS," "FBI," and "Young Sheldon," and NBC's "Chicago Fire," per Variety.
"Succession" drew nearly 9 million viewers per episode on average during its last season across all its platforms.
HBO megahits "House of the Dragon" and "The Last of Us" averaged roughly 30 million viewers per episode, the N.Y. Times notes.
Go deeper: The music of "Succession."
8. 📱 1 phone thing: Tweaking autocorrect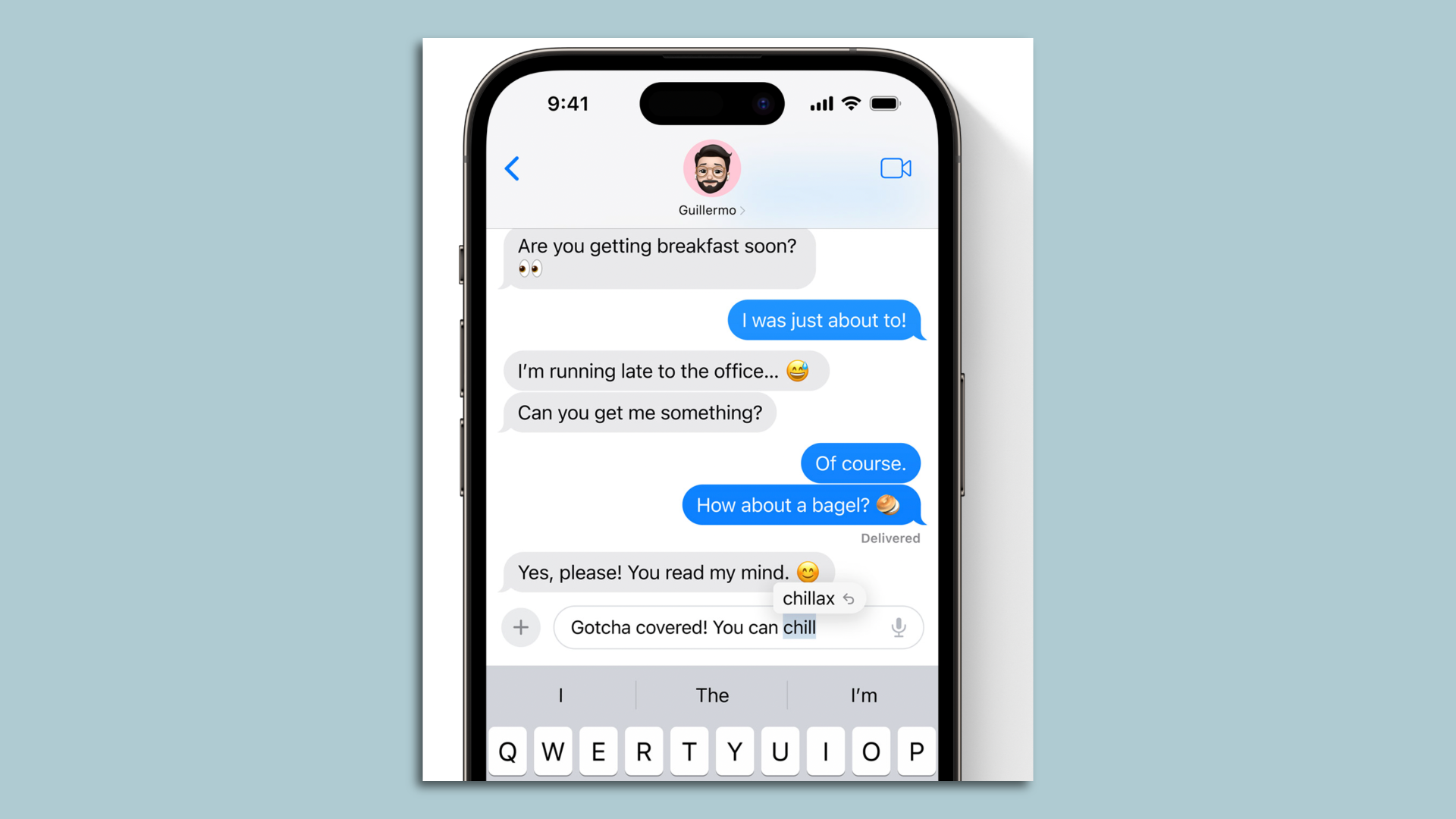 Apple announced at yesterday's event for developers that it will start keeping its iPhone autocorrect feature from annoyingly correcting one of the most common expletives to "ducking," Reuters reports.
"In those moments where you just want to type a ducking word, well, the keyboard will learn it, too," said Craig Federighi, Apple's SVP of software engineering.
Why it matters: Among all the quirks of "damn autocorrect," the "ducking" substitution is a longstanding source of mirth and frustration.
How it works: Autocorrected words will be temporarily underlined so you know what's been changed, and can revert back to the original word with a tap, Apple said.
Go deeper: Apple's preview of upgrades to phone, messages, FaceTime, AirDrop.