Draft legislation outlines regulatory clarity for crypto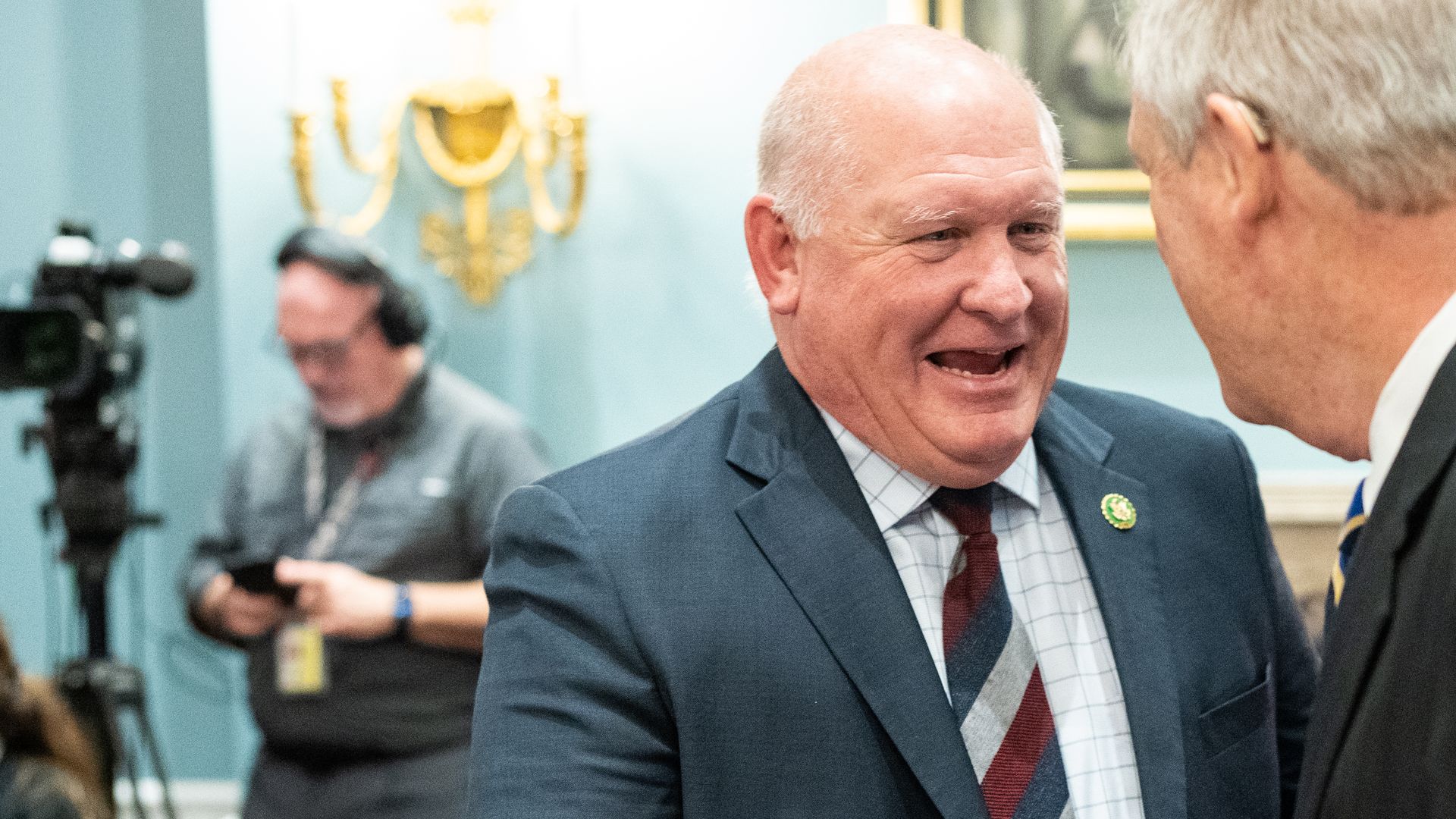 The Chairs of the House Committee on Agriculture and the Committee on Financial Services have written a discussion draft of legislation that would create regulatory pathways for digital assets to be issued and to trade in the U.S.
Why it matters: There's more than a trillion dollars in digital assets now, in a world of regulatory uncertainty (or even hostility). Clear rules could bring that much higher.
How it works: Without getting too specific (because it's just a draft) the discussion document provides a way for a company to register with the SEC in order to sell a digital asset to raise money.
Then it provides for a process to later certify that asset as decentralized, such that the original issuers no longer control it.
At that point, authority would shift to the CFTC.
The draft also clarifies that Alternative Tradings Systems could register to serve as exchanges for crypto assets that remain securities, and that serving the industry could not be grounds for dismissal.
The CFTC would also oversee Digital Commodities Exchange for assets that have graduated out of the investment contract status. These would have to adhere to lots of rules and guarantees against things like conflicts of interest and market manipulation.
Yes, but: It's only draft legislation. A bill hasn't even been officially introduced.
The Ag Committee has oversight for the Commodity Futures Trading Commission (CFTC). The Finance Committee has oversight for the Securities and Exchange Commission (SEC).
The Ag committee has a hearing scheduled next week on the topic, and Finance staff told Axios it will also schedule a similar hearing soon.
Digital assets aren't like other investment vehicles in that, while they all hold value, many of them are also meant to be used in the operation of certain online services.
Such services are difficult if the assets have lots of restrictions about who can own them. Filecoin, a data storage network, is facing this issue right now.
Quick take: There's a lot of very legitimate skepticism about how decentralized many crypto networks really are in practice, but rules like this would provide an incentive to genuinely distribute power and deputize government authorities to double check.
Be smart: If legislation along these lines passed, the CFTC and the SEC would have to engage in a joint rule making.
This draft also provides various ways for the SEC to slow down an asset's graduation from being an investment contract, while requiring the agency to be specific about its concerns.
Of note: The legislation is silent on any specific existing assets. Instead, such assets would presumably need to go through a certification as live and decentralized in order to be considered under the CFTC's purview (just as new assets would need to going forward).
Flashback: SEC Commissioner Hester Pierce has previously described how a token could evolve from being a security (with lots of restrictions) to becoming a commodity, with much fewer.
Bottom line: If anything like the discussion draft were to pass, it would provide a clear path for an asset that's sold to the public or investors as a way of raising money can later become a "commodity" in the eyes of the the law.
That is, anyone would be able to buy it, hold it and trade it.
Go deeper