Stablecoins and dollar hegemony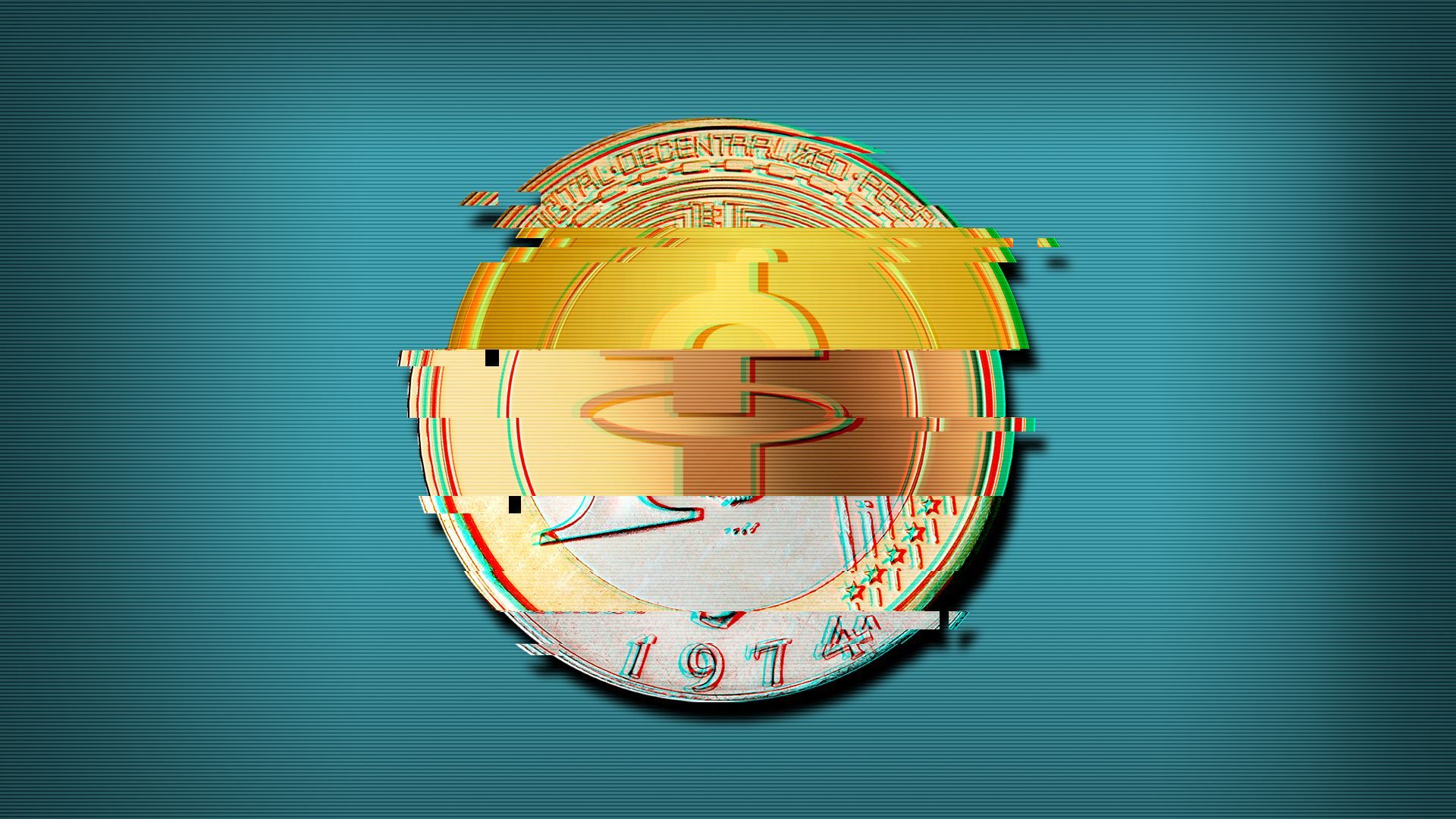 There's some debate about whether or not stablecoins backed by dollars strengthen the dollar's global dominance.
Why it matters: With over $117 billion in dollar value tied up in the top three stablecoins, this sector of the blockchain industry is unquestionably satisfying some kind of dollar demand, but it also ties the dollar to the most controversial and unpredictable corner of the digital economy.
State of play: The Executive Branch seems to have it in for the most boring corner of cryptocurrency. Yet the blockchain industry argues, unsurprisingly, that stablecoins are in the interest of U.S. foreign policy.
What they're saying: "Stablecoins are the best thing to happen to fill the unmet demand for dollars across the world," Santiago Santos, crypto investor and podcaster tells Axios.
"I think it's strongly in the interest of the U.S. to embrace locally domiciled stables, because if they don't, stables will just be issued overseas," Castle Island Ventures' Nic Carter tells Axios.
If the White House hinders local stables, Carter contends, it will simply foster more projects like Tether, which has a history of causing headaches for regulators. Alternatively, it could have more projects like Circle's USDC, which is happy to comply with the U.S. regime's rules.
Zoom in: "If [the] U.S. leveraged crypto to further USD dominance it would be a very smart use of soft power. I like the idea of petrodollar < cryptodollar but it's very idiosyncratic to make a case," Matti of Zee Prime Capital tells Axios.
The intrigue: Fairly anecdotal reports keep coming out that people are really using stablecoins in places with weak currencies. If this use case gets to be significant, that could have a big impact on this question.
"I think that stablecoins in particular would act as a pseudo-dollarization of countries," Ganesh Viswanath-Natraj, co-author of a paper on stablecoins and CBDCs, tells Axios.
"To the extent that emerging markets are using stablecoins instead of sovereign currencies, this would increase the role of the Federal Reserve."
Yes, but: While Matti said that stablecoins strengthen the dollar in some ways, he also acknowledged that, as an expression of U.S. policy, stablecoins complicate matters.
Access to dollars is a form of hard power that stablecoins undermine by running on a harder-to-control medium (blockchains).
Similarly, the Atlantic Council's Ananya Kumar notes that stablecoins are driving dollar demand, which is good for the U.S. dollar for now, but it could show people a path out of money that central banks control.
"This potential loss of monetary sovereignty is a significant concern around stablecoins and other crypto-assets," Kumar wrote. "It might actually negatively impact dollar dominance."
Reality check: "Stablecoins are just a rounding error in the global financial system," John Paul Koning, blogger at Moneyness, tells Axios. "I do think they are a fascinating expression of dollar dominance, in that all significant stablecoin, from Tether to USDC to Terra, are/were expressed in dollars and not, say, yen."
What others are saying: Stablecoins do "not fulfill the functions of money (even though they try) and is therefore not used to make payments. It is, at most, a vehicle to carry 'value,'" professor Sophia Kuehnlenz, of Manchester Metropolitan University Business School and co-author of a recent paper on CBDCs, tells Axios.
She characterized stablecoins as speculative assets, despite their efforts to keep their value in line with nation-state assets.
Further, she contended, even at billions of dollars, stablecoins are still too small to matter yet.
The bottom line: "People clearly want to hold and trade money in different arrangements, and how these arrangements (stablecoins, CBDCs, etc.) interact with each other will be interesting to watch," Kumar wrote.
Editor's note: This report was corrected to reflect that the top three stablecoins account for over $117 billion in dollar value, not $25 billion.
Go deeper