Binance suit could ease Washington's crypto crackdown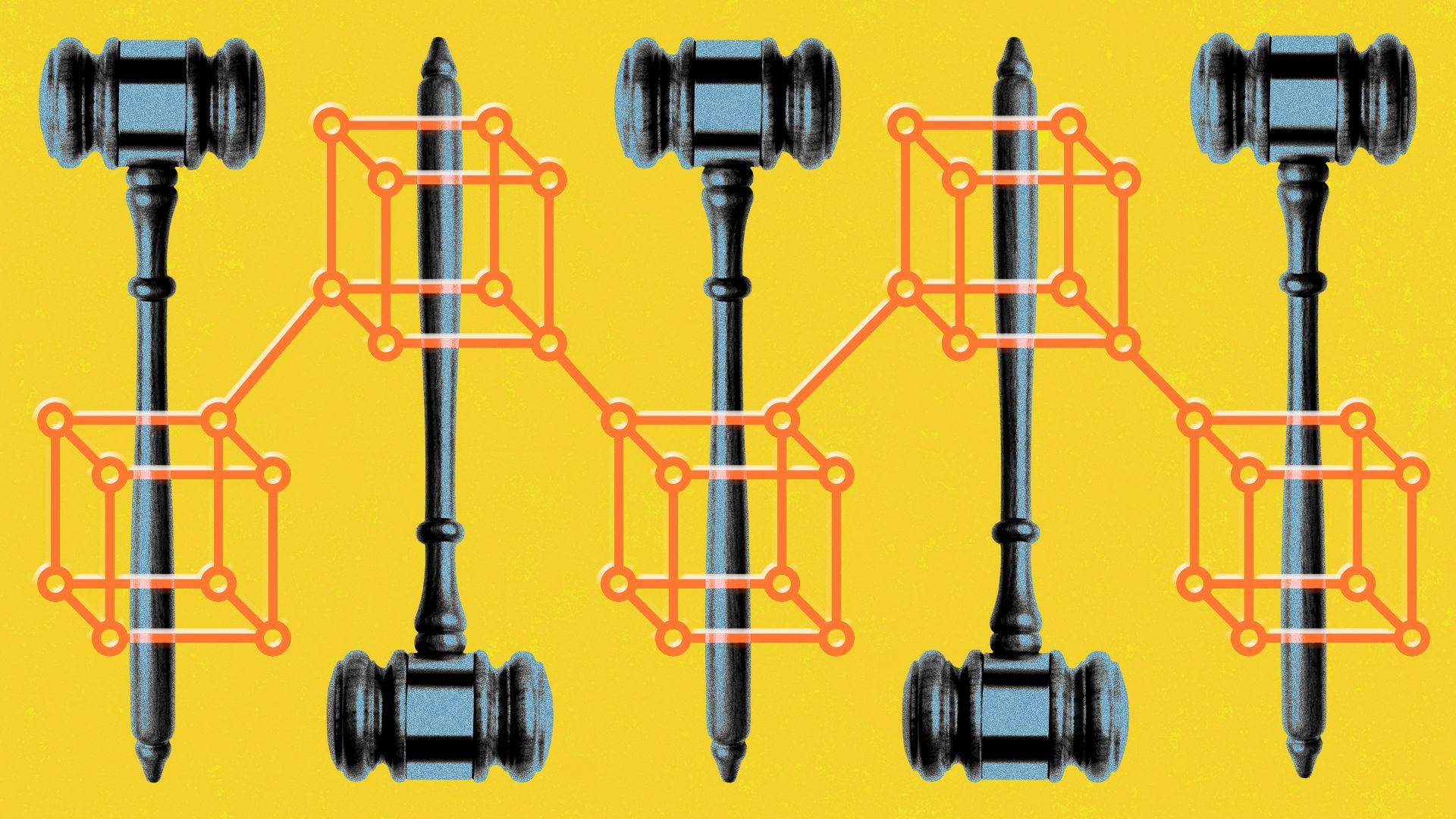 A top U.S. financial regulator's lawsuit against crypto's biggest strongman could eventually lead to a détente that lends the industry the legitimacy it seeks in Washington.
Why it matters: Rooting out all of the crime in crypto might be a fool's errand — but perhaps U.S. officials' overarching goal is to pick off its biggest and worst offenders.
Driving the news: The lawsuit is one part of a pair of developments — this one sensational, the other mundane — that could change how crypto is seen in the U.S.
The Securities and Exchange Commission complaint on Monday accuses Binance and leader Changpeng "CZ" Zhao — once a foil to FTX's SBF — of breaking securities laws, lying to regulators and helping criminals cover their tracks.
They're accused of allowing some users to bypass international anti-money laundering measures, which the Department of Justice has been investigating.
Separately, just a few blocks away from the SEC office, draft legislation was revealed last week that could create a regulatory framework for digital assets to be issued and traded in the U.S.
State of play: The crypto crackdown started in earnest in January, with government officials issuing statements and guidelines about the risks digital assets posed to investor portfolios, and to the U.S. banking system at large.
The other side: Crypto called foul, comparing the collective action to a controversial program that sought to sever banks from gun sellers and payday lenders.
They blame the SEC and its chairman, Gary Gensler, for penalizing, or threatening to penalize, its darlings from Kraken to Coinbase.
And for sure, the SEC may not be done.
Yes, but: Binance doesn't appear to have the industry in its corner in the same way. Its leader even earned a new nickname: "Scampeng Zhao."
Zoom in: Kneecapping Binance and CZ this time around would underscore the efficacy of U.S. authorities homing in on crypto.
The crypto exchange was banned from the U.S. in 2019, though the SEC alleges that Binance served U.S. investors anyway.
Plus, Binance and CZ in a pillory could be deemed a joint win for U.S. authorities, including SEC, the Commodity and Futures Trading Commission as well as the DOJ.
Go deeper