Axios AM
January 04, 2022
☕ Good Tuesday morning. Smart Brevity™ count: 1,294 words ... 5 minutes. Edited by Noah Bressner.
1 big thing: Latino groups want to do away with "Latinx"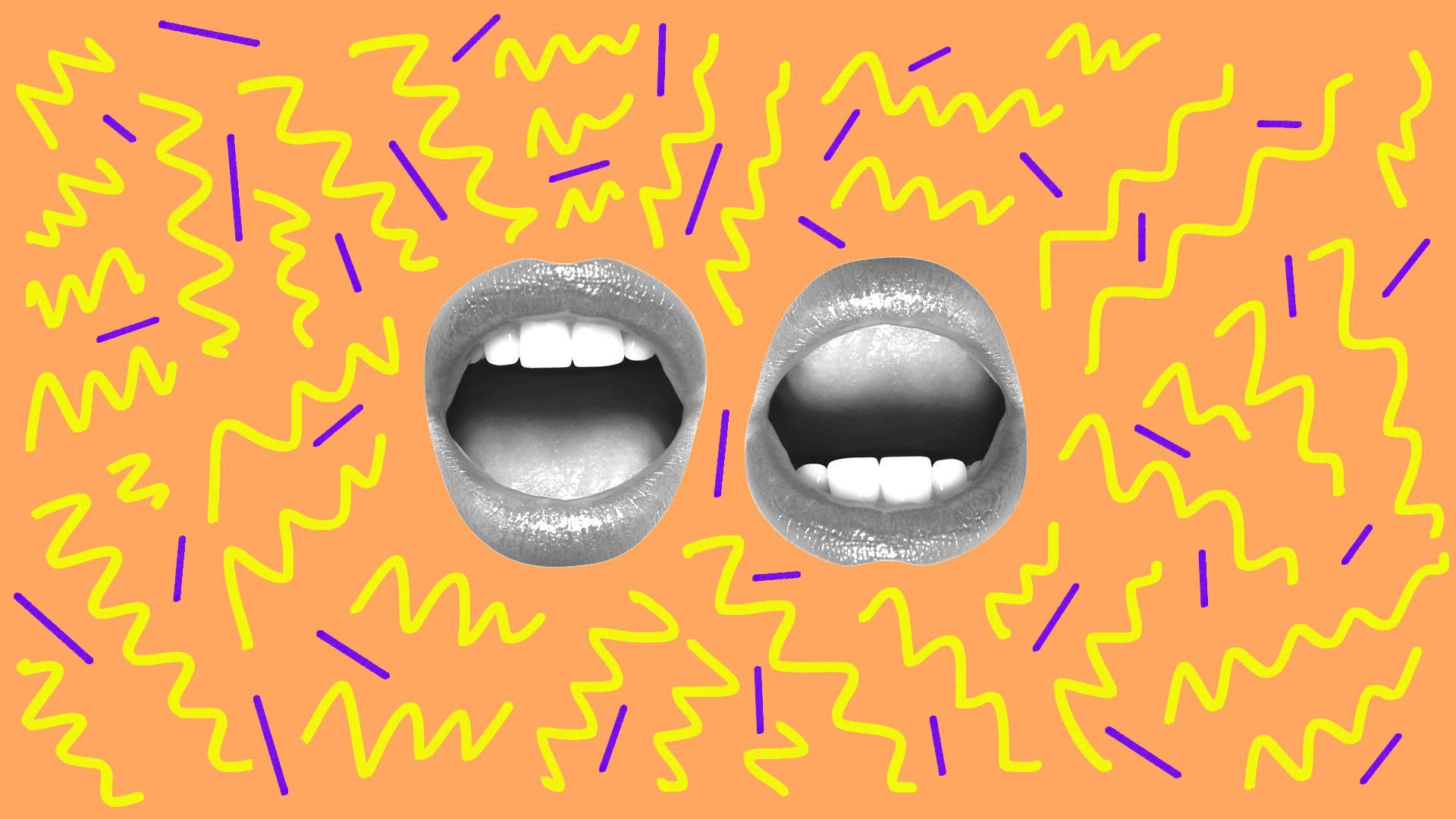 Elected officials, a major newspaper and the oldest Latino civil rights organization in the U.S. have all spoken out strongly in recent weeks against the continued use of "Latinx," Axios' Russell Contreras reports.
The gender-neutral term has been promoted by progressives to describe people of Spanish-speaking origin.
Why it matters: The pushback highlights generational, class and regional divides among Latinos as their U.S. numbers and influence grow.
It also reflects a movement by some Latinos to define themselves rather than be labeled by predominantly white progressives and Latino academics.
The context: Academic and social media circles began using Latinx over the last decade, saying it was more gender-neutral and inclusive for Hispanic LGBTQ members.
Nevada political consultant Alex O. Diaz told Axios the term hasn't caught on in working-class Mexican American communities, where people are more concerned about jobs and schools than identity.
"Some people also feel this is a term that is being imposed on them and it's not organic," Diaz said.
What's happening: Rep. Ruben Gallego (D-Ariz.), head of the Congressional Hispanic Caucus' campaign arm, tweeted last month his congressional staff is not allowed to use "Latinx" in official communications.
"When Latino politicos use the term it is largely to appease white rich progressives who think that is the term we use," he said.
Days after Gallego's tweet, Domingo García, president of the League of United Latin American Citizens, instructed staff and board members to drop the word "Latinx" from the group's official communications, NBC Latino's Suzanne Gamboa reported.
"The reality is, there is very little to no support for its use," García told NBC News, adding it's "seen as something used inside the Beltway or in Ivy League tower settings."
A Miami Herald editorial urged left-leaning activists to "just drop it," pointing to polls showing the word isn't popular among Latinos.
"'Latinx' has failed to gain buy-in from the people it's supposed to empower," the editorial board wrote. "It's time to retire it."
Reality check: 23% of U.S. adults who self-identify as Hispanic or Latino said they'd heard of the term Latinx, and just 3% said they use it to describe themselves, Pew Research Center found in 2020.
The other side: Some Spanish-speaking people who are nonbinary or transgender say the use of Latinx is forcing families to rethink gender and confront transphobia.
2. 🔮 '22 lookahead: Tech battles rage in states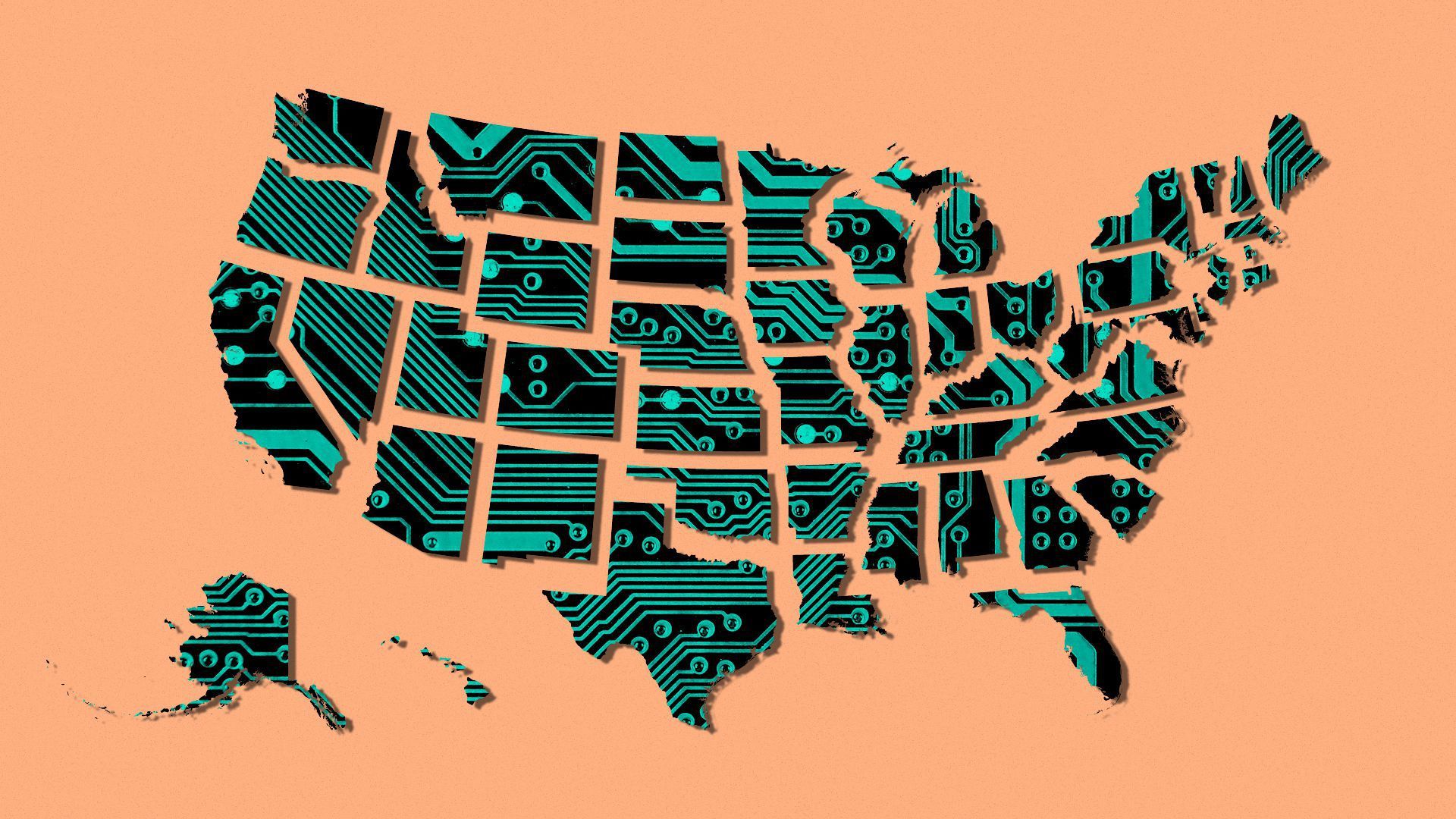 States will speed ahead of potential tech legislation from Washington, Axios' Margaret Harding McGill and Ashley Gold report.
Why it matters: With Congress making little progress, state legislatures have taken the lead in enacting new tech regulations.
What's happening: Tech companies have a harder time lobbying individual states, and state legislatures are less receptive to it.
Bitter partisan divisions are often less likely to plague state legislatures on tech policy.
These are the fights to watch:
Privacy: Industry groups have pressed Congress to enact a comprehensive privacy law to avoid a patchwork of state regulation. States continue to move forward while federal lawmakers tread water.
App store regulations: Arizona advanced a bill that would let developers in the state avoid the typical 30% fees that Apple and Google charge them, but it ultimately failed after intense industry lobbying. Similar bills will crop up in other states.
Speech and content moderation: Lawmakers in Florida and Texas, raising complaints that conservatives had been censored, passed laws aimed at limiting social media companies' content moderation practices. Those laws were blocked by the courts. But industry watchers expect other states to pursue similar regulations.
Digital taxes: Maryland in 2021 became the first state to tax revenue that large tech companies generate from showing online ads to state residents. The tax took effect Dec. 13. Tech industry groups have sued to overturn the law, and hope that might discourage other states.
Cybersecurity risks: Maryland and Minnesota took up bills in 2021 to study cybersecurity risk. New York considered a data breach notification bill. 21 states considered cybersecurity laws in 2021.
What we're watching: Tech trade groups are beefing up lobbying operations in the states.
Adam Kovacevich — CEO of Chamber of Progress, a Big Tech coalition group that has one person working on state and local issues — intends to hire two additional staffers and potentially more.
TechNet, "The Voice of the Innovation Economy," added a new regional director, bringing coverage to every state.
David Edmonson, TechNet vice president of state policy and government relations, told Axios:
"There is not the internet of Texas. There is not the internet of Maine. There is the internet. And a lot of these issues should be dealt with at the federal level. But that message only goes so far with state legislators when what they see is inaction."
3. 🎒 Stat of the day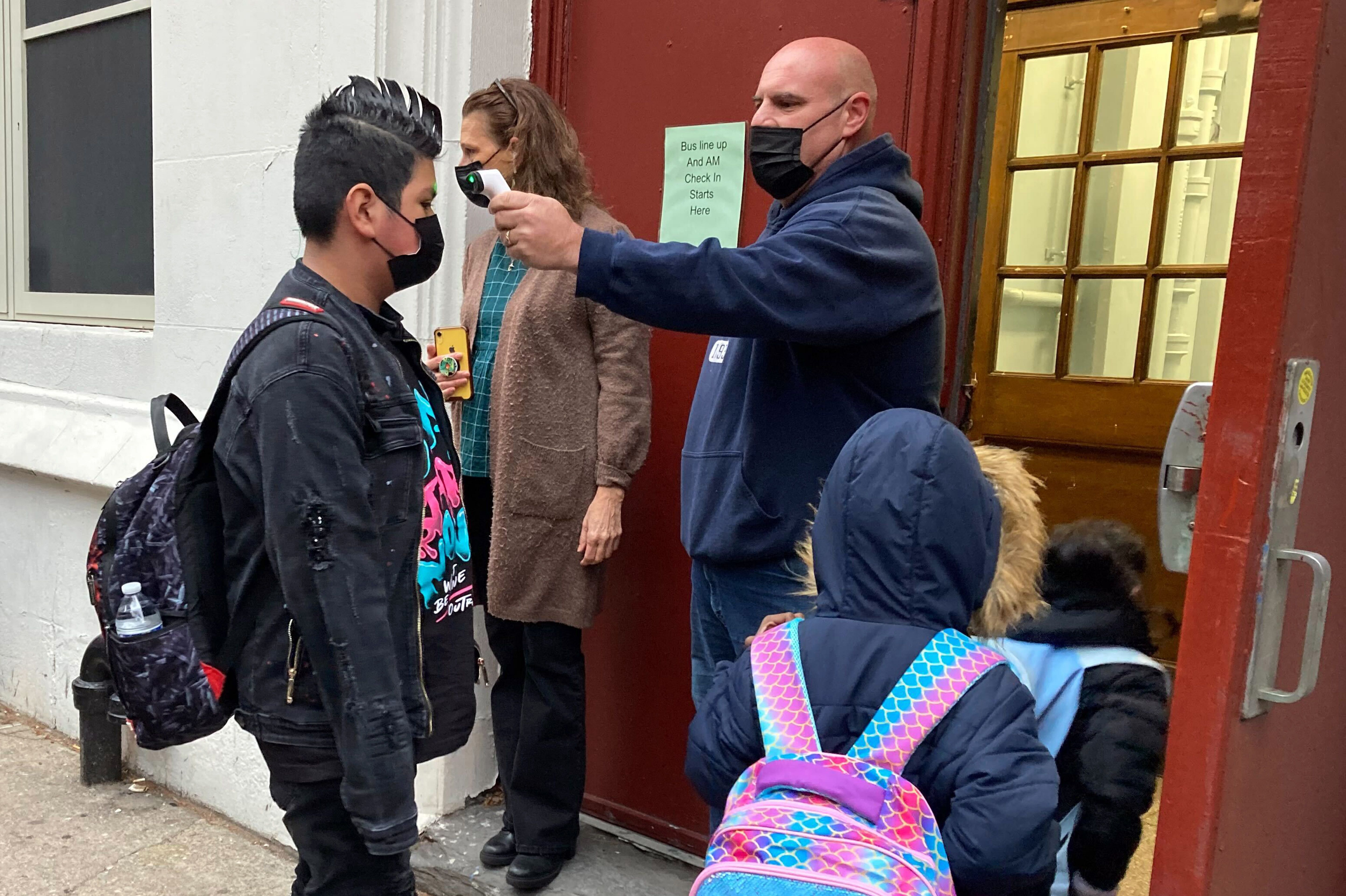 More than 450,000 children moved back to remote learning this week after the COVID spike during the holiday break, N.Y. Times national education correspondent Dana Goldstein reports (subscription).
The districts include Atlanta, Cleveland, Milwaukee and Newark.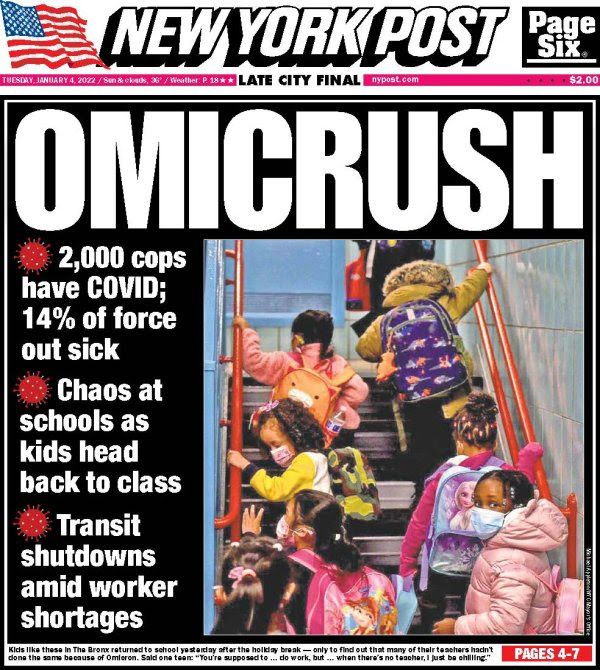 🧠 What you need to know: A series of preliminary studies suggest cellular immunity, elicited by vaccines or prior COVID infections, remains effective against Omicron, Axios' Caitlin Owens reports.
Why it matters: This form of immunity is associated with protection against severe disease. That means that while vaccinated people or those with prior infections are significantly less protected against Omicron infection, they're unlikely to become seriously ill.
4. 🥌 Winter Olympics begin 1 month from today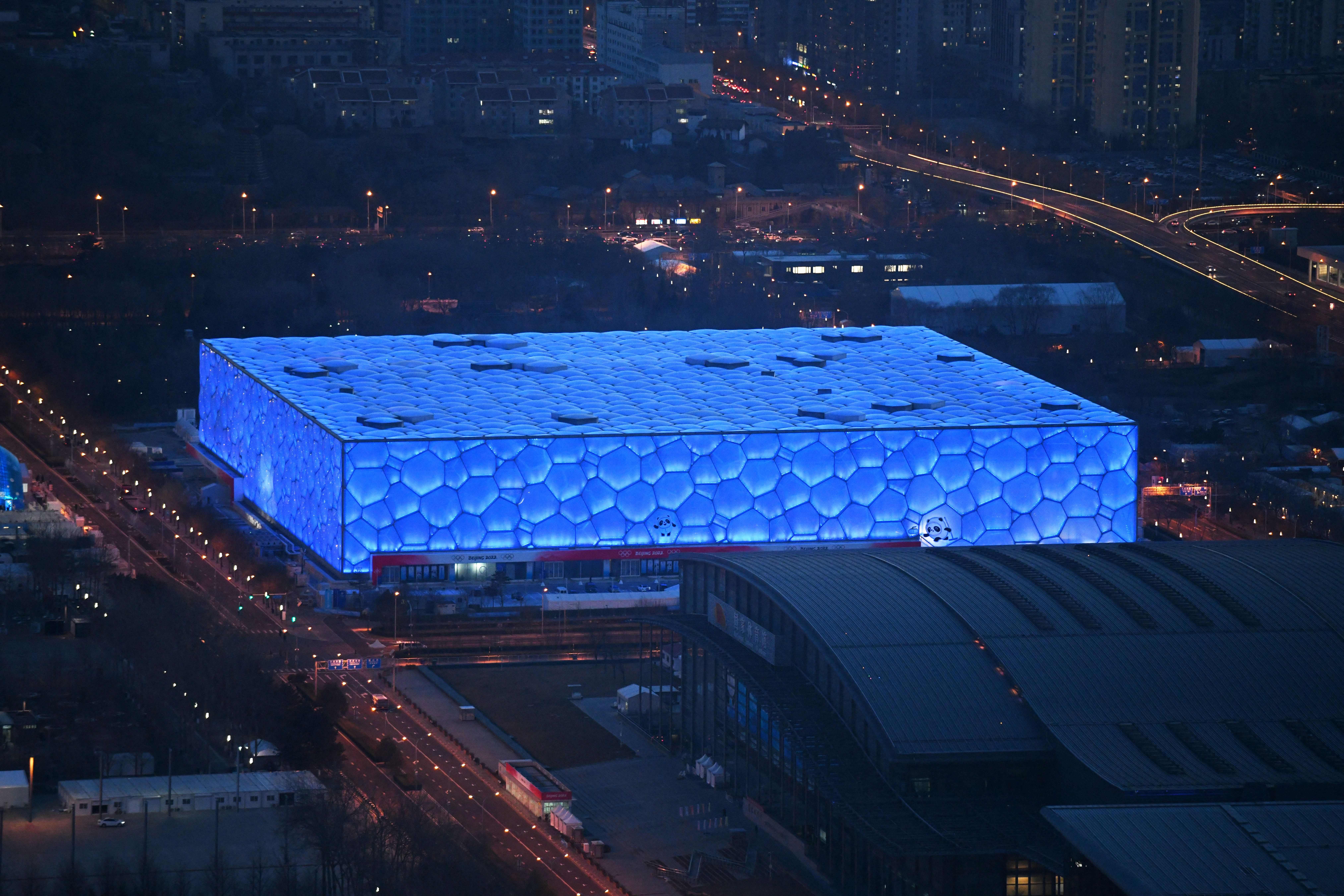 Beijing's boxy National Aquatics Center, known as the Ice Cube, will be the curling venue for the Winter Games.
It's a transformation from 2008, when the building hosted Summer Olympics swimming — as the Water Cube.
The Opening Ceremony will be Feb. 4 — one month from today.
5. Elizabeth Holmes convicted of fraud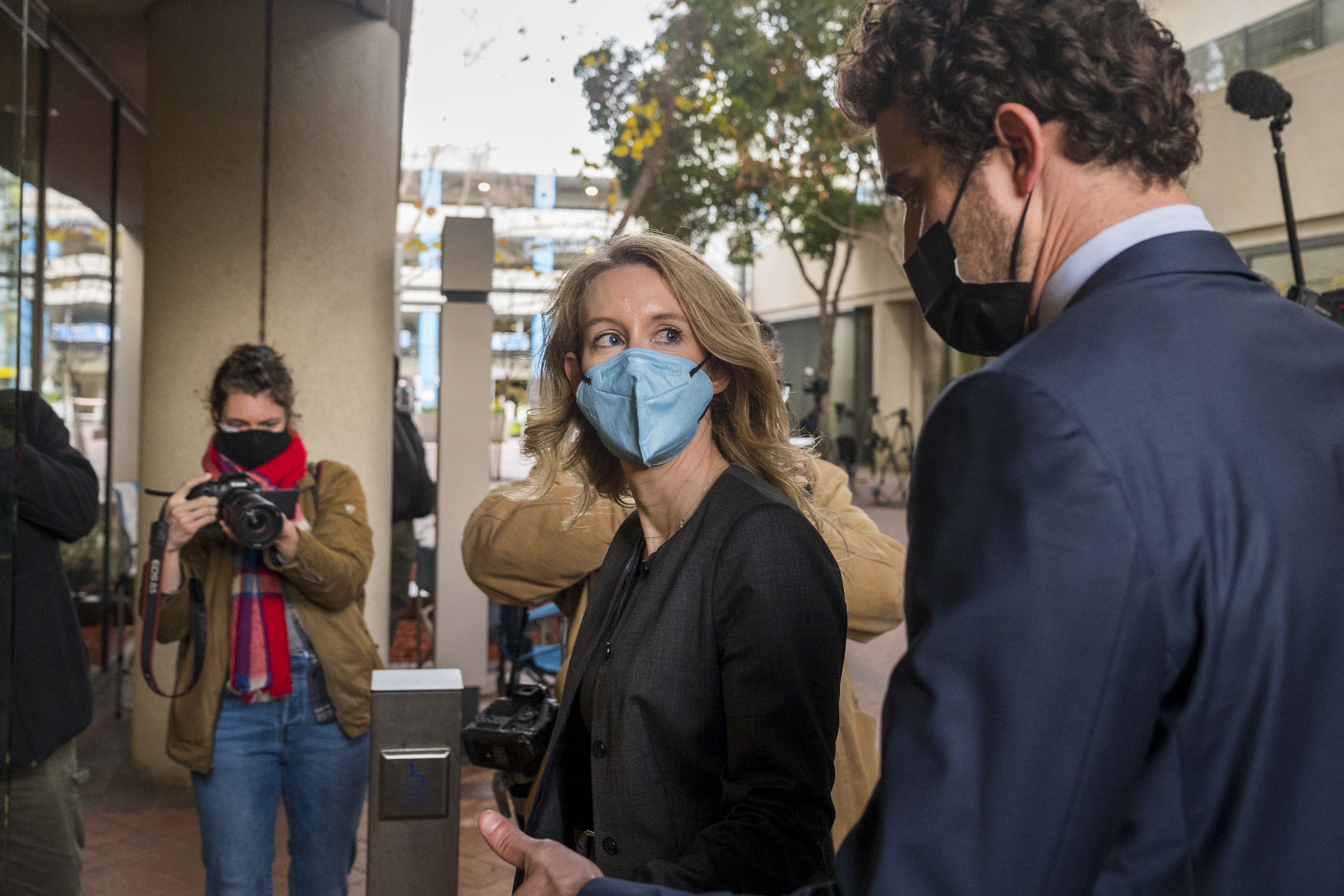 Elizabeth Holmes, founder and former CEO of blood-testing company Theranos, was found guilty of conspiracy and fraud against certain investors by a California jury, Axios Pro Rata author Dan Primack writes.
Why it matters: Holmes was the poster child of Silicon Valley hubris, taking "fake it till you make it" to illegal extremes.
Holmes is expected to appeal.
6. Apple is first past $3 trillion
Apple became the first company to pass $3 trillion in stock-market value. It closed just shy of that mark.
Apple hit $2 trillion in market capitalization in Aug. 2020. That's $1 trillion in 502 days.
7. Obit: BlackBerry, 1999-2022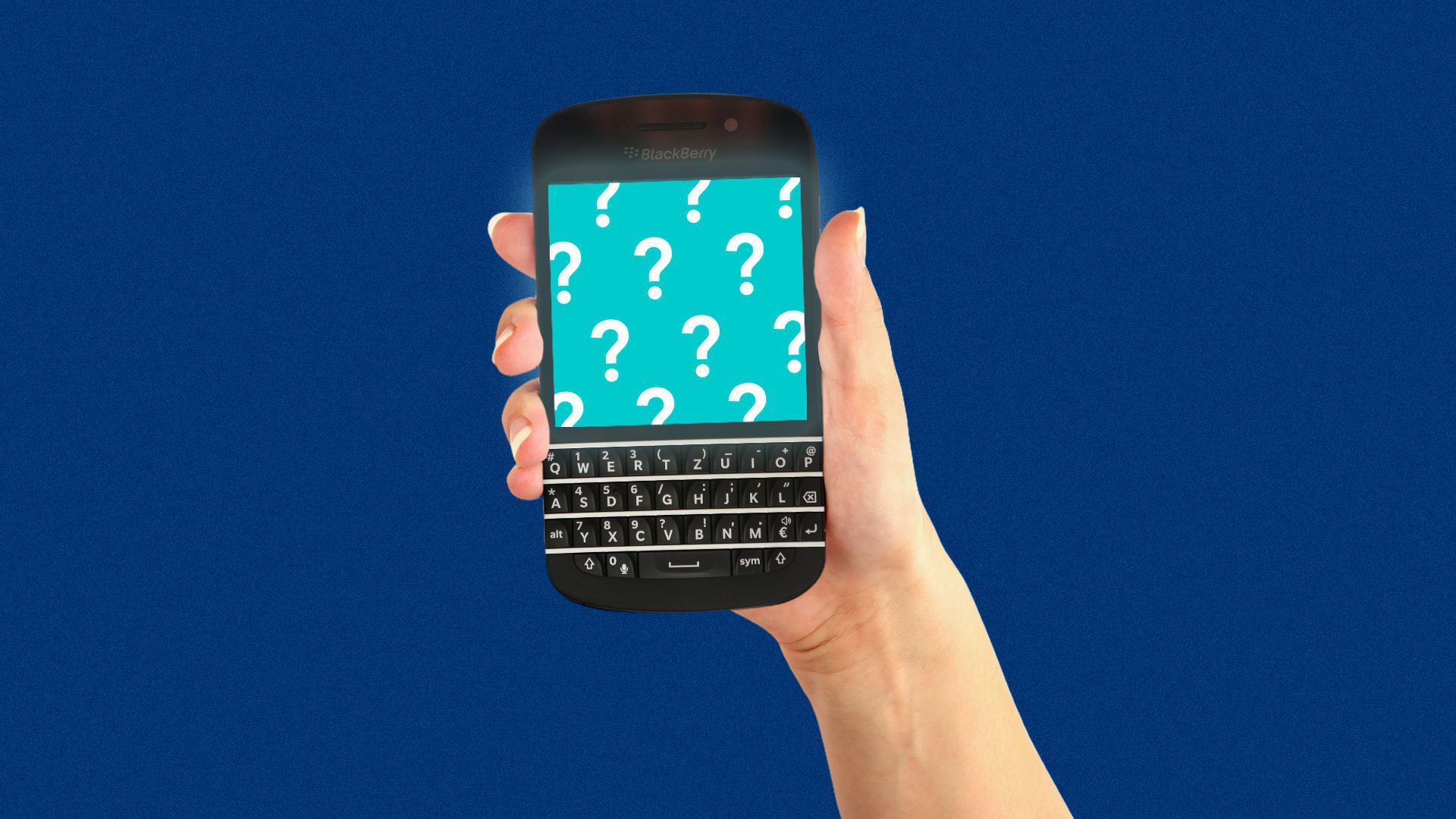 The beloved BlackBerry era ended years ago. But today is the final end of the road: BlackBerry says it's shutting off basic smartphone functionality, Axios chief tech correspondent Ina Fried reports.
Canada-based BlackBerry quietly endures as a publicly traded company specializing in enterprise security.
The obituary, posted by BlackBerry: "[L]egacy services for BlackBerry 7.1 OS and earlier, BlackBerry 10 software, BlackBerry PlayBook OS 2.1 and earlier versions, will no longer be available after January 4, 2022."
8. 📷 Parting shot: Overnight traffic jam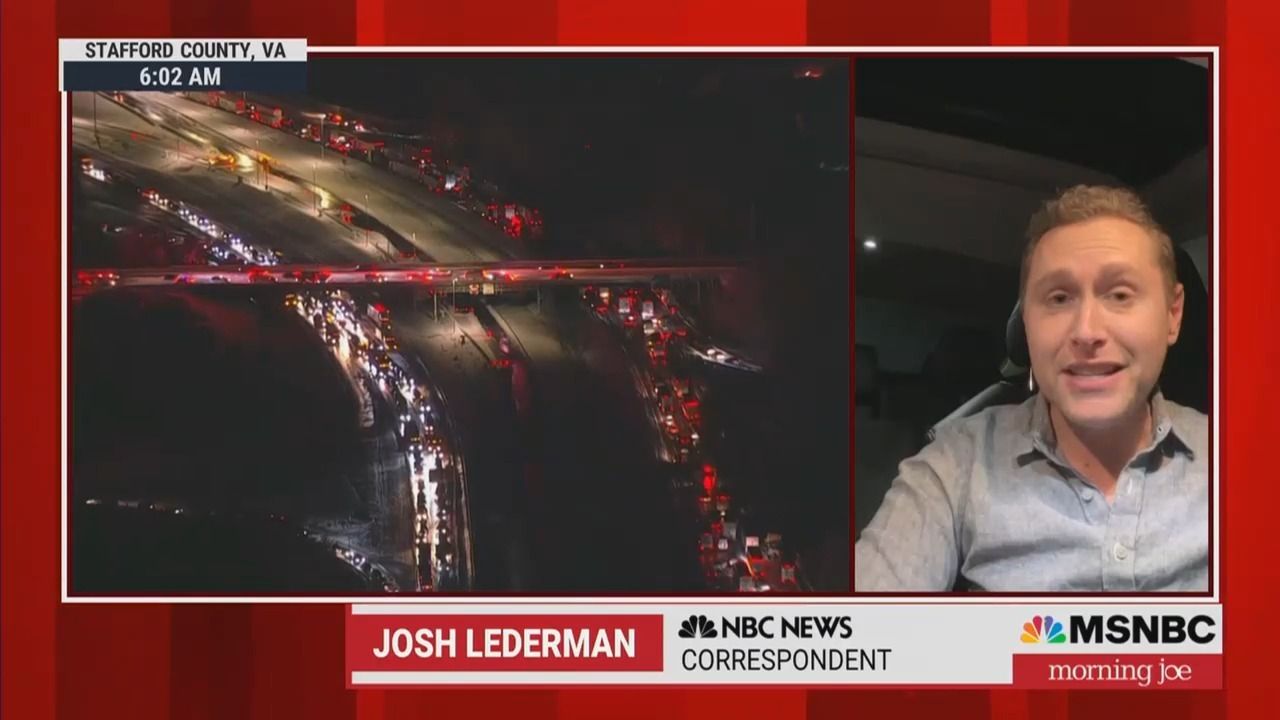 Snowbound traffic on I-95 northbound in Stafford County, Va. — about 30 miles south of D.C. — was at a standstill this morning after an 11+-hour overnight ordeal, NBC News correspondent Josh Lederman reports from his car, stuck in the jam.
Lederman, who was headed home from the holidays, told MSNBC's "Morning Joe" he hadn't seen a plow or emergency vehicle on his side of the highway since midnight.
Lederman's GPS originally showed him getting home at 5:15 ... p.m.
He emailed me from inside the snow-lock: "The roads began slowing down as I got closer to dc. At 7:30ish we were still inching along down I-95 and that's when it came to a full halt."
❄️ It was D.C.'s biggest snow since 2019.
8.5 inches of heavy, wet snow fell in the city, per Axios D.C.
Aerial video of the jam.
📬 Was this email forwarded to you? Sign up here for your own personal copy of Axios AM and Axios PM.