Axios AI+
September 12, 2023
Hi, it's Ryan. Today's newsletter is 1,255 words, a 5-minute read.
Situational awareness: A trial to determine whether Google won its dominance of the internet search industry by breaking antitrust laws begins today in Washington. Axios Pro's Ashley Gold will be on the scene. And Apple announces the latest iPhones in Cupertino at 1pm ET — follow Ina's coverage.
1 big thing: AI predicts how judges are likely to rule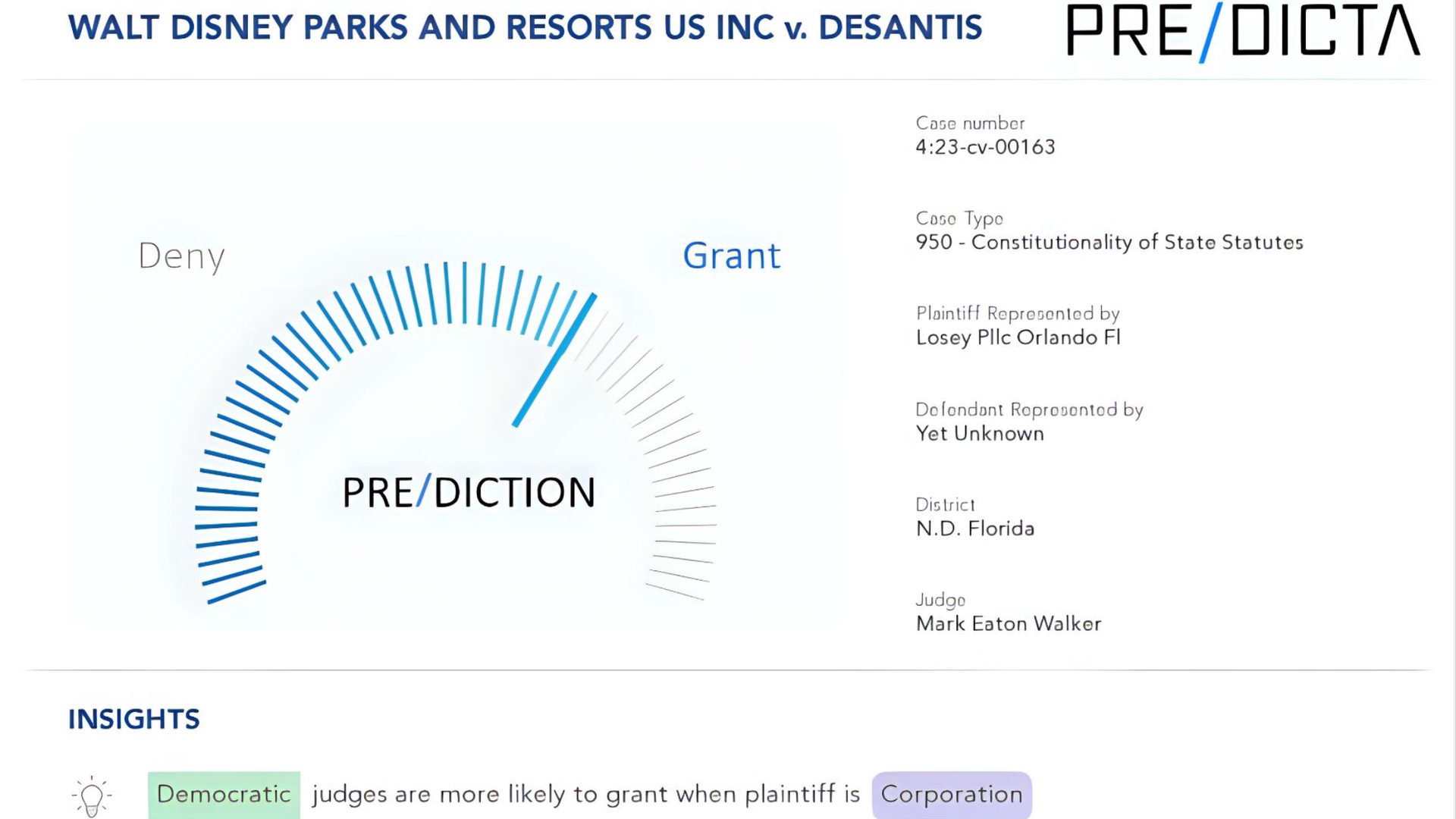 An AI-powered database that draws on the biographical details and decision history of judges to predict how they will rule is helping lawyers and plaintiffs decide how to invest their time and resources in civil cases.
Why it matters: AI tools are set to turn the art of judicial forum shopping — where plaintiffs seek out favorable courts and judges — into a precision science.
Litigation is expensive, and AI tools have the potential to reshape which cases are funded and make it to court.
Widespread use of AI predictions could reduce the number of cases taken to court — especially by plaintiff attorneys working on commission. That might reduce court backlogs while also shifting disputes to alternative resolution forums.
Of note: The database covers all state and federal civil litigation cases, but is not intended to predict the outcomes of criminal cases and jury trials.
What's happening: Pre/Dicta, which launched in 2022, looks for patterns in a judge's past decisions and potential areas of bias, using around 120 data points.
Data points include where the judge went to law school, what their net worth is, how they rule when the lawyers are from big law firms versus boutique practices and the judges' history in public law, private practice and state judgeships.
CEO Dan Rabinowitz, a former Department of Justice trial attorney, told Axios his AI model can now predict how a judge will rule with 86% accuracy — without even considering the facts of the case.
"We don't look at the law or the facts — we entirely ignore that," Rabinowitz said, because judges write opinions in fewer than 2% of cases, and in the case of newly appointed judges, there's often no case data to work with.
Rabinowitz said his system has reached 81% accuracy for predicting the decisions of new judges.
By the numbers: Commercial litigation funding is a growing industry — at least 44 funders committed more than $3.2 billion in 2022 to fund lawsuits in the U.S., per advisory firm Westfleet Advisors.
Zoom out: Judges have not been in the crosshairs of AI until now.
Most debate about AI's impact on the legal profession has focused on how the research work of lawyers and paralegals will be changed by AI, potentially upending the billable hours model of law firms — or how judges can be educated about various uses of AI.
Court filings are matters of public record, providing a critical mass of data for AI analysis.
The big picture: Overall, Democrat and Republican-appointed judges have nearly identical records in permitting suits against a corporation to proceed to discovery. Democrat appointees dismiss 59% of the time versus 58% for Republican appointees.
Female Trump-appointed judges are most surprising, Rabinowitz said, dismissing lawsuits against corporations 48% of the time, compared to nearly 60% dismissal rate for other judges.
What they're saying: Information tools like Pre/Dicta's are most useful to parties "trying to decide whether to litigate at all, as opposed to arbitrate or mediate," Bridget McCormick, a former chief justice of the Michigan Supreme Court and now CEO of the non-profit American Arbitration Association, told Axios.
McCormick said it is "extremely valuable" for parties to know how long judges take to reach decisions — one of the data points Pre/Dicta surfaces.
"Most court observers who know their judges and court well are likely to accurately predict outcomes well over 50%. The time to be concerned is not now but more likely when predictions reach 98% plus," Herbert Dixon, a retired judge for the D.C. Superior Court, told Axios.
Pre/Dicta says it has been operating at 86% accuracy for around a year now, and Rabinowitz concedes the product may be close to hitting an accuracy ceiling. "There's always going to be events that are outside of the norm," he said.
2. Kids online safety bill fight heats up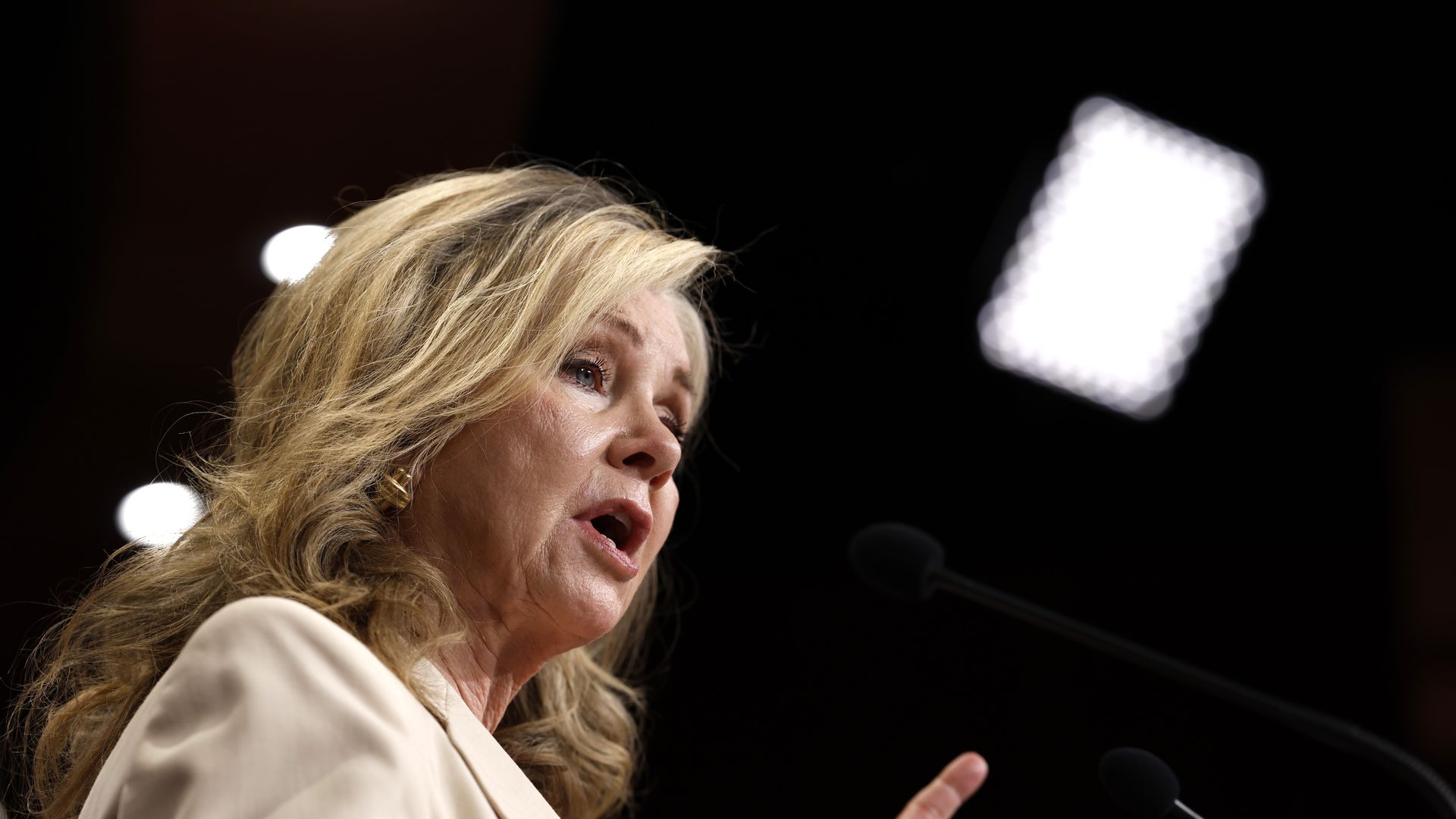 Parents of transgender children have written an open letter weighing in against the proposed Kids Online Safety Act, which they say amounts to an online book-banning law, the organizers of the letter told Axios exclusively.
The parents and human rights advocates say KOSA would be weaponized against LGBTQ youth, if passed, by denying them access to information online and support services.
What's happening: KOSA, which would give state attorneys general new powers to prevent harm to minors online, passed the Senate Commerce Committee in June but has yet to reach the Senate floor.
What they're saying: Letter organizer Evan Greer, of online rights group Fight for the Future, told Axios that "KOSA is so poorly written that it would make all kids less safe" and that trans kids would be easy targets of "extraordinary new censorship powers" in the hands of state attorneys general.
"There are alternative ways to accomplish the well-intentioned goals behind KOSA," Greer said, such as a strong federal privacy bill.
Many of the signatories of the letter have redacted part or all of their names, to protect the privacy of their children.
The other side: Proponents of KOSA, which has bipartisan support in Congress and also backing from some children's advocacy groups, see it as a rare chance to hold social media platforms accountable for harms to young users.
3. More firms take White House AI safety pledge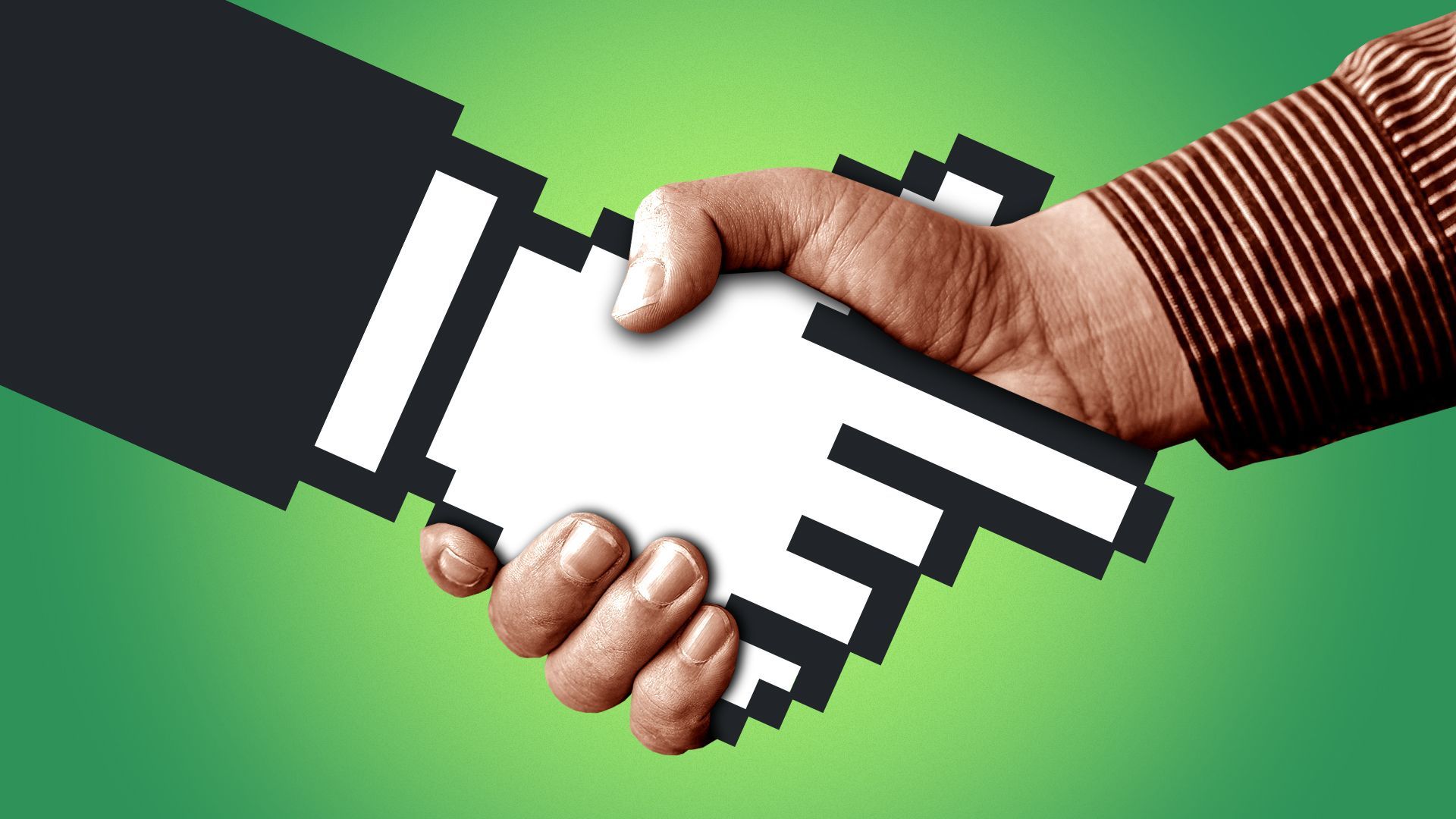 IBM, Adobe, Salesforce and five more tech companies are making voluntary safety, security and transparency AI commitments to the White House, Axios' Ina Fried reports.
Why it matters: The pledges are similar to those made in July by OpenAI, Microsoft, Meta and other companies and show growing industry momentum for the voluntary standards.
Details: The new companies are joining their peers in agreeing — among other things — to ensure internal and external testing before product release, to label AI-generated content using watermarking or other technology, and to share information with each other and the federal government about risks and vulnerabilities.
Other companies taking the pledge are Nvidia, Palantir, Stability AI, Cohere and Scale AI.
Between the lines: The voluntary commitments are one part of a Biden administration strategy that also includes an executive order, currently in the drafting process, and a bevy of legislative efforts.
The latest White House move also comes as Sen. Chuck Schumer (D-N.Y.) hosts a number of tech companies at a separate AI forum on Wednesday.
What they're saying:
The White House: "The President has been clear: harness the benefits of AI, manage the risks, and move fast — very fast," chief of staff Jeff Zients said in a statement.
Adobe: General counsel Dana Rao told Axios "We need that momentum from the White House to really push these initiatives to where they need to be."
5. + This
"Baby Gorilla Cam" is a Netflix offering that follows the early life of two baby gorillas at Cleveland Metroparks Zoo — in almost real time, via two hours of highlights per day — through September.
Thanks to Scott Rosenberg for editing and Bryan McBournie for copy editing this newsletter.