White House gets AI firms to take safety pledge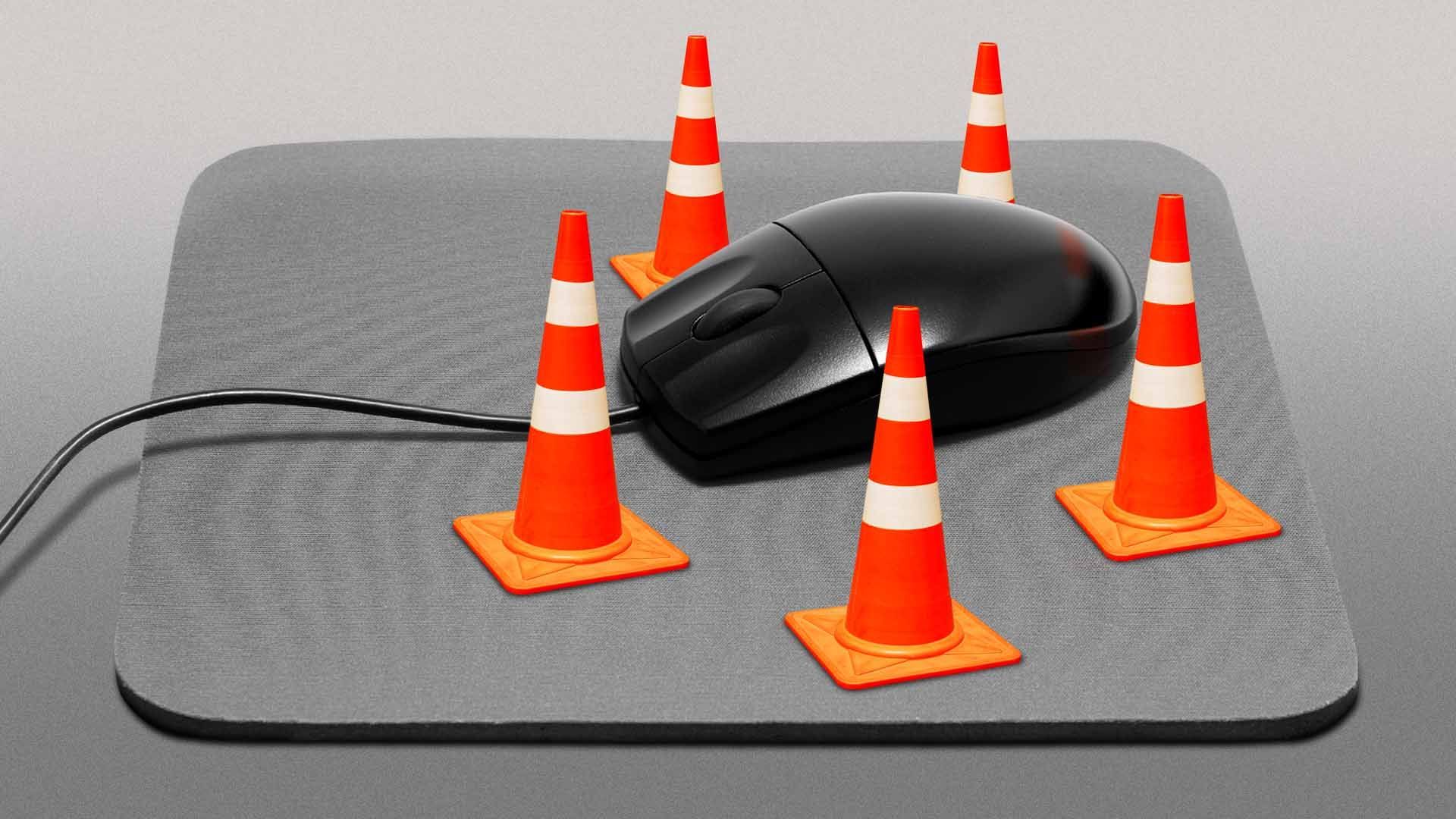 Seven companies at the forefront of this year's generative AI wave have given the White House voluntary "commitments" to make sure their products are safe and transparent, the Biden administration announced Friday morning.
Why it matters: The White House hopes the companies' pledges will help the government get ahead of what some key administration officials have viewed as a reckless initial deployment of the technology.
What's happening: Microsoft, OpenAI, Google, Meta, Amazon, Anthropic and Inflection AI are committing to allow external scrutiny of their AI products by "domain experts" and to share information with each other and the federal government about risks and vulnerabilities.
The companies also commit to investing in cybersecurity and "insider threat safeguards to protect proprietary and unreleased model weights."
"Weights" are the numbers which distill the laborious and expensive training of AI models, and which the White House considers to be the most sensitive part of these systems.
The commitments also include a pledge to deploy mechanisms — such as watermarking systems — to make it clear when text, images or other creations are a product of AI.
Corporate research will prioritize working on understanding limitations and bias in AI.
At the other end of the threat-reward spectrum, the companies say they will use AI to "address society's greatest challenges," from "cancer prevention to climate change."
The White House said it is developing an executive order on AI to supplement today's commitments, but declined to give a timeline.
Between the lines: These commitments don't go nearly as far as provisions in a bevy of draft regulatory bills submitted by members of Congress in recent weeks — and could be used as a rationale to slow-walk harder-edged legislation.
Those bills include The Artificial Intelligence and Biosecurity Risk Assessment Act, The No Robot Bosses Act, and a plan for companies to self-certify their AI systems in a draft bill scooped by Axios earlier this week.
What's not included in the commitments is action on a range of hot-button issues including privacy rights, transparency about what data is used to train AI models, compensation for creators of copyrighted work that is a part of that training data, and AI's impact on the workforce and jobs.
Notably, there don't seem to be any metrics, yardsticks or any other clear benchmarks to judge whether the companies have met their pledges.
The White House said it was unable to provide a timeline for self-reporting or external checks on progress the companies make toward their commitments.
Be smart: Officials from across government are struggling to keep pace with the development of AI — with the White House admitting that it has no way to know if a given AI product is safe.
It's "a bad place to be in," Arati Prabhakar, director of the White House Office of Science and Technology Policy, told Axios at the Aspen Security Forum.
Between the White House, regulatory agencies, Congress and the courts, there are many cooks in Washington's AI kitchen — opening the way for both duplication and gaps in oversight.
Our thought bubble: The voluntary commitments approach is reminiscent of the soft touch deployed by the Obama administration towards social media companies a decade ago, a once-cozy relationship that has since turned sour.
Some of the same companies the Biden administration is currently investigating for alleged antitrust or privacy abuses have a seat at the table to talk AI.
The other side: A White House official told Axios' Mike Allen, "Social media, which is a form of AI aimed at vulnerable audiences, has shown us the harm that powerful technology can do without the right safeguards in place. And I think we all recognize that, in the AI era, government and industry will need to move fast and fix things, not the opposite."
What they're saying: "This isn't going to be one and done: you will see waves of action," Prabhakar told Axios.
BSA, a trade group representing enterprise software providers, said they still want to see AI regulation but "appreciate" the White House effort to "form some of the architecture for regulatory guardrails."
"If we've learned anything from the last decade and the complete mis-management of social media governance, it's that many companies offer a lot of lip service," said Jim Steyer, CEO of privacy and children's advocacy group Common Sense Media.
Of note: Today's White House meeting will include Microsoft president Brad Smith, OpenAI president Greg Brockman, Google president Kent Walker, Meta president Nick Clegg, Anthropic CEO Dario Amodei, Amazon Web Services CEO Adam Selipsky, and Inflection AI CEO Mustafa Suleyman.
What's next: A White House official said in a call with reporters that the administration is in touch with Congress about the need for legislation — and the new commitments don't negate that.
Go deeper