Axios AI+
September 13, 2023
Ina here. Today's AI+ is 1,139 words, a 4-minute read.
1 big thing: Tech CEOs descend on Washington for AI forum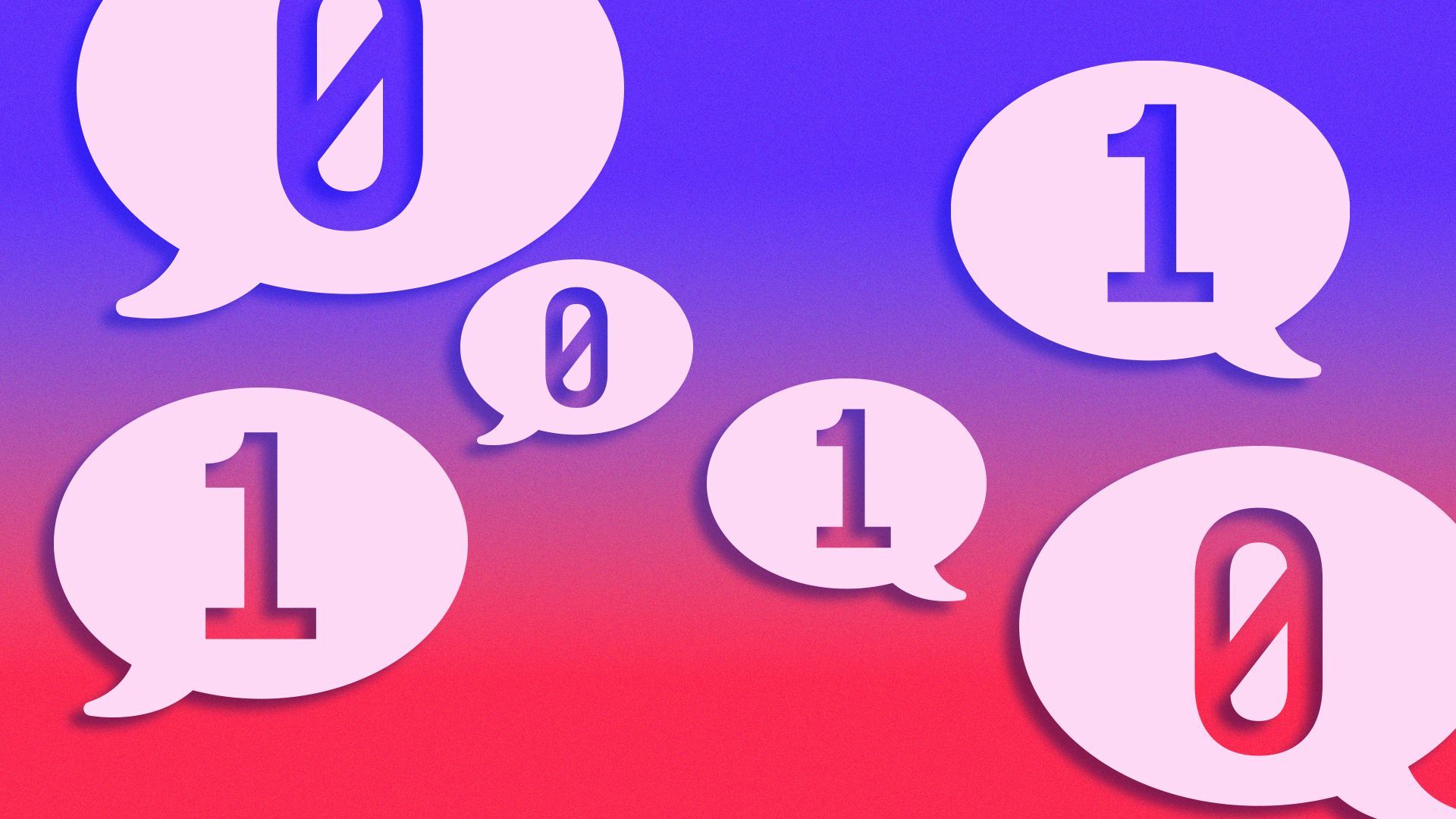 Drama is already brewing over Senate Majority Leader Chuck Schumer's forum today on AI, Axios Pro's Ashley Gold and Maria Curi report.
Why it matters: The high-profile forum will have some of the world's biggest names in tech talking AI regulation with senators, setting the tone for how government and industry will work together on AI rules.
The forum will feature the CEOs of the country's most powerful tech companies, including Meta's Mark Zuckerberg, Google's Sundar Pichai, X's Elon Musk and OpenAI's Sam Altman, plus some union and civil society group leaders.
Some groups are taking issue with the closed-door format and tech-exec-heavy guest list.
The advocacy group Fight for the Future said it would have liked to see more Black, brown, disabled and queer human rights organizations invited.
More than 70 artists who use generative AI sent a letter to Schumer last week to try to ensure their voices are included in a conversation they noted is primarily being had by companies.
The Motion Picture Association of America and the Writers Guild of America are invited, but there are no artists using generative AI specifically included in the event, said Creative Commons, the group that organized the letter.
Other groups have said the closed-door nature of the briefing lacks transparency.
How it works: The event is set to last at least six hours, split between morning and afternoon sessions.
The morning panel will include guided questioning from Schumer and the senators he chose to help him lead the forums: Sens. Todd Young R-Ind.), Mike Rounds (R-S.D.) and Martin Heinrich (D-N.M.).
Per a copy of the schedule obtained by Axios, this and future forums "are structured as a dialogue between experts rather than a traditional committee hearing or briefing."
What they're saying: "We have a balanced and diverse group at the table: not just those from tech, but AI experts and ethicists who have spent years researching and advancing the technology," Schumer said in a floor speech.
"We'll also have organizations outside the industry representing labor and civil rights, the world of academia, defense and so much more."
What we're watching: Altman, who is becoming a familiar face on the Hill, will be there for both sessions, a source close to the company said.
OpenAI has been focused on the safe development of frontier AI systems.
Chip giant Nvidia's CEO, Jensen Huang, will highlight the importance of predictable and transparent AI regulation, and he'll tell senators that existing laws should be examined before they pass new ones, per a source close to the company.
UnidosUS president Janet Murguía told Axios she'll be there to help make sure communities of color are included in both the legislative process and AI development.
"Too often, our perspective is brought in after something's been developed, designed or written, and we really need to be represented in this discussion," Murguía said.
2. Google trial's fiery kickoff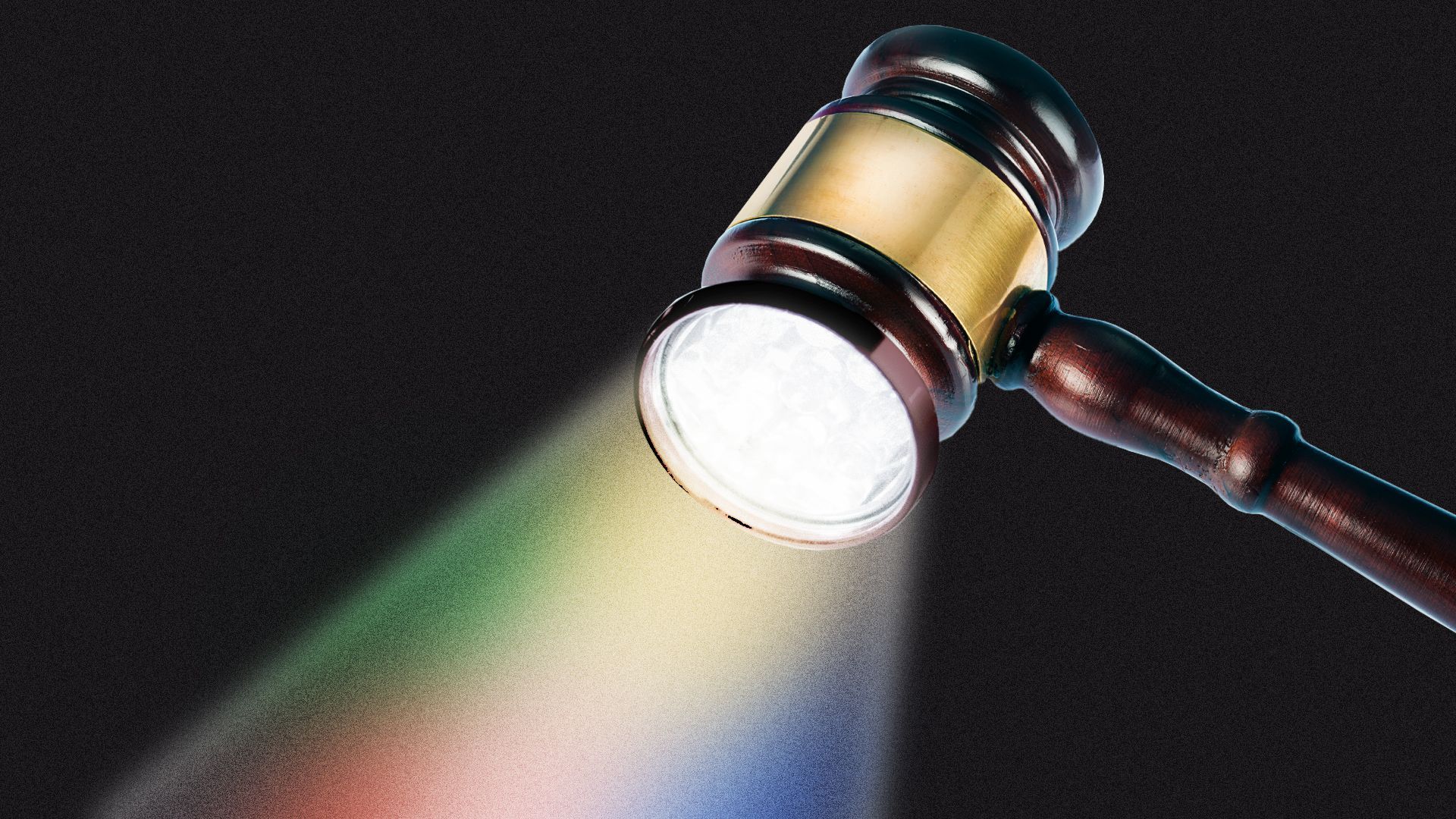 The tussle on Tuesday between the Justice Department and Google over how to define the tech giant's search market will be a major point of contention going forward in the landmark antitrust trial, Ashley reports.
Driving the news: DOJ thinks Google's competitors in the search market include only "general" search engines, such as Yahoo, DuckDuckGo and Bing.
During the first day of the long-awaited trial, DOJ argued that Google has maintained an illegal monopoly for online search by locking other companies into restrictive and anti-competitive contracts.
Google says the market it competes in is wide and only growing, and includes sites that offer specialized search such as Amazon, Booking.com, TikTok, Meta and Pinterest.
"Young users today are spending an awful lot of time searching for things inside TikTok and other social media sites," said the attorney representing Google, John Schmidtlein.
Why it matters: Ultimately, U.S. District Judge Amit Mehta will have to define the market in which Google competes to determine if the company has illegally maintained a monopoly.
What they're saying: "What is your view on how I should go about defining the market? For a product for which there is no price, how do I think about this?" Mehta asked Schmidtlein.
"[Other sites like Meta and TikTok] don't answer everything, but it doesn't mean they're not a competitive threat," Schmidtlein said.
DOJ lawyer Kenneth Dintzer firmly disagreed, saying: "None of those alternatives they describe do what general search does ... the information on TikTok is limited to what's on TikTok. No one else considers these entities to be in the product of general search."
Schmidtlein said: "[Google] gets more competition for food delivery inquiries from DoorDash than it does from Bing," and that not counting such sites and apps as part of the relevant market in the case would "not comport with economic realities."
Our thought bubble: Both sides have a lot of incentive to argue the world of search should be defined the way they see it — which could determine the outcome of the case.
So far, Mehta isn't showing which way he's leaning.
3. The most expensive iPhone ever
Apple's new iPhone 15 Pro Max is the tech company's priciest phone ever, starting at $1,199 — $100 more than the same model last year but with double the storage, Axios' Kelly Tyko reports.
Driving the news: Apple introduced its full iPhone 15 line — along with the new Apple Watch 9 and Apple Watch Ultra models — during an event Tuesday at its headquarters in Cupertino, California.
The starting prices of other iPhone models remained unchanged from last year, including the iPhone 15 Pro, which Wedbush Securities analyst Daniel Ives called a "surprise move."
Ives wrote in an analyst note that the Pro Max increase is "a smart strategic move with the enhanced technology, A17 chip, and battery technology."
Flashback: The first iPhone debuted in 2007 and started at $499. But the next year, the price dropped to $199 (thanks to a change in how Apple and wireless providers divided the cost) where it stayed for several years.
The prices started climbing in 2016 with a hike to $649 for the iPhone 7 and increased to $699 in 2017 for the iPhone 8.
Apple has had three iPhone SE models, which are billed as the "most affordable iPhone."
Last year, the starting price for iPhone 14 increased to $799.
Our thought bubble: Consumers are used to seeing the prices for tech hardware drop over time — or to getting more for the same price. The iPhone's upward price arc breaks that pattern.
But the phones have gotten steadily faster, bigger, lighter and more capable, too.
5. + This
Check out this video of a YouTube star brilliantly playing an Uno "reverse" card after being given a yellow card in a charity soccer match.
Thanks to Scott Rosenberg for editing and Bryan McBournie for copy editing this newsletter.