Untold Tampa Bay: Story time with Mrs. Wendy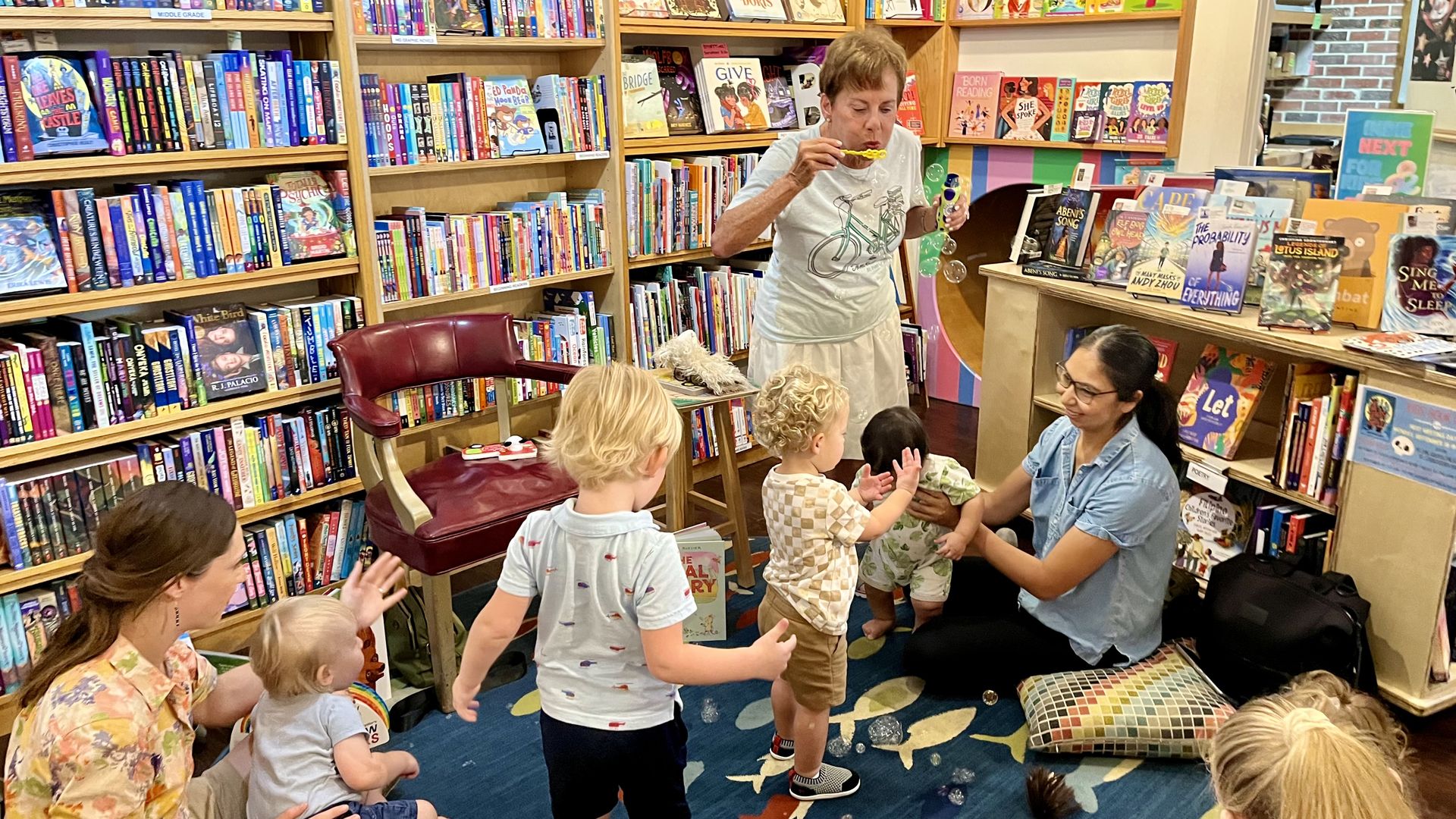 The children arrived at the bookstore with their friends in tow. Santi held onto a miniature giraffe, Ash hugged his brand-new raccoon stuffed animal, Bowen clung to a Hot Wheels car.
Then there's Mrs. Wendy, the woman they were all here for, who had a buddy of her own.
Lamb Chop had helped her teach kindergarten for most of her two-decade career in Connecticut, and now the sock puppet was here at Tombolo Books in St. Petersburg, ready for Thursday morning story time.
Why it matters: At a time when children's and young-adult books are fraught with politics, Wendy Diamond's weekly reading circle is refreshingly simple, a place where kids can experience the joy of reading — and bubbles. Lots of bubbles.
Zoom in: It's a highlight for Diamond, 72, too. Her other volunteering job is at The Florida Holocaust Museum, where she walks tours of schoolchildren through the horrific time in history for Jewish people like herself.
The only way to combat antisemitism, she says, is through education, and Diamond says she was born to teach.
State of play: She spent most of her life in Connecticut, but her husband of 51 years, a Florida Southern grad, longed to return to the paradise he remembered in the Sunshine State.
Avid golfers, they moved 17 years ago to a neighborhood in Sarasota with a nice course. Later, after Diamond became enamored with downtown St. Pete, they settled in a bungalow in the Old Northeast.
About a year and a half ago, on a visit to Tombolo, she asked if the store offered story time for children. When the answer was no, she volunteered on the spot.
So here she was on an August morning, doing what she could to prepare St. Petersburg's future students, beginning with "Brown Bear, Brown Bear, What Do You See?" as she always does, because she knows kids appreciate routine.
Here she was, pivoting to "If You're Happy and You Know It" between books, because she can tell when the kids start to get restless.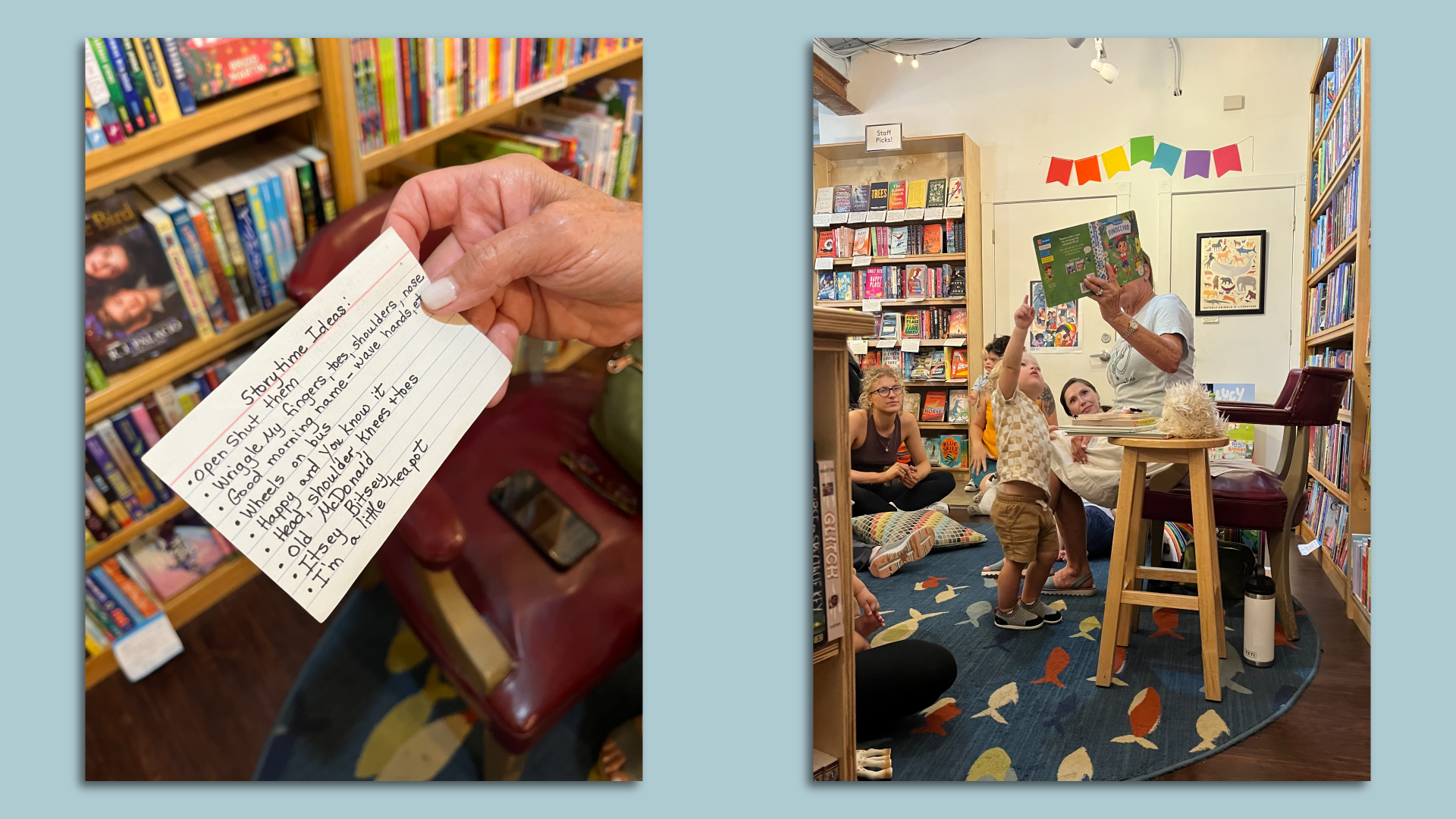 Here she was, telling her audience of five kids, plus their caretakers, to take a seat if they wanted to see the finger-puppet dog in the "Bingo Was His Name!" book. A squirmy 20-month-old Bowen plopped down in the middle of the circle, enamored.
Here she was, as Lamb Chop this time, going around the circle greeting each child, a one-woman play.
She has story time down to a science, but even she couldn't predict the cupcake Tombolo employees brought her for her birthday and the song they all sang as they delivered it to her reading nook, children and adult voices blending.
Then, she turned back to the children.
She'd promised them bubbles, and she blew on the wand once, twice, three times, and a fourth, she told the kids, who crowded around her popping the soapy spheres, for good luck.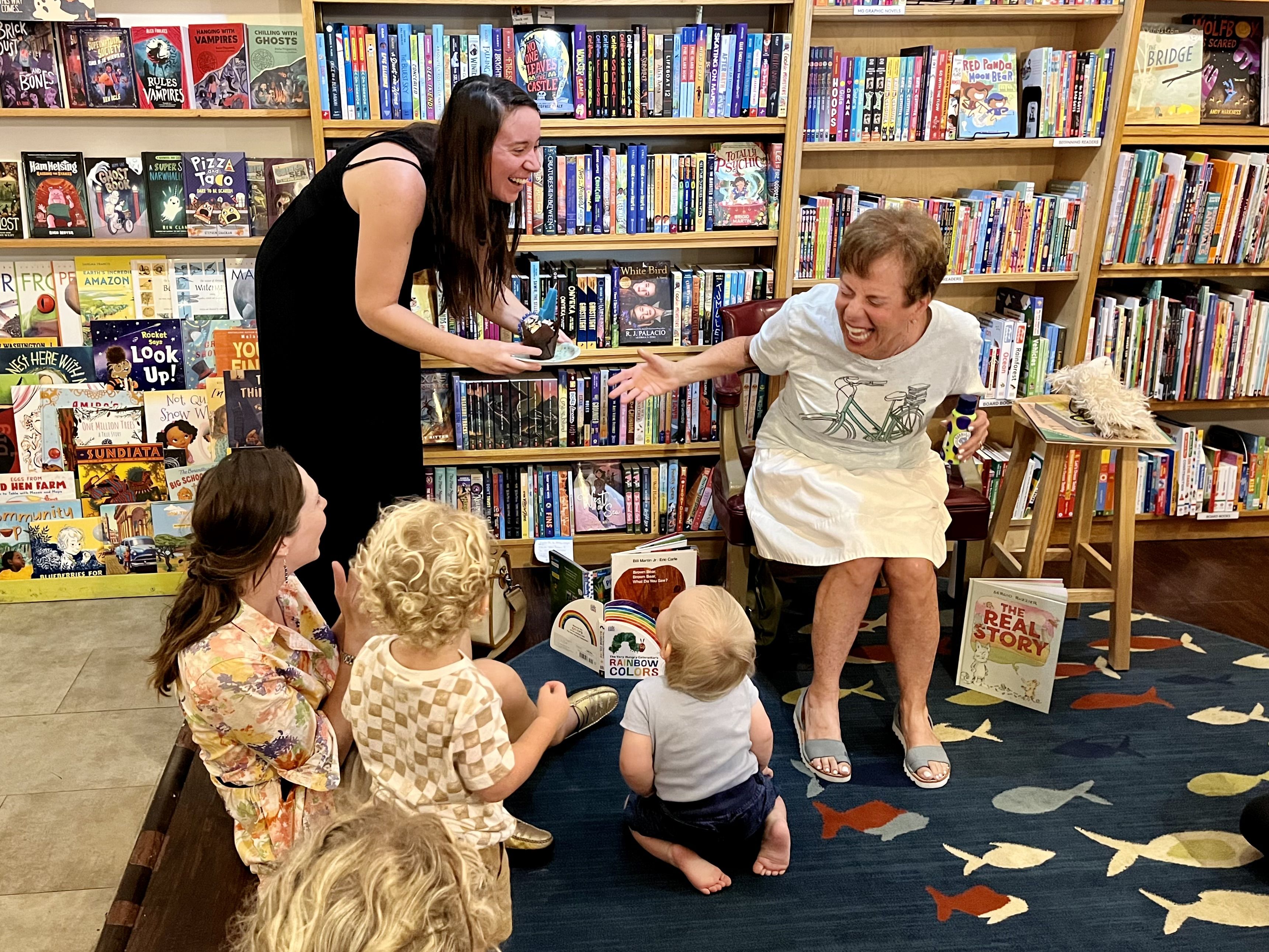 This story is part of Axios' occasional feature, Untold Tampa Bay, which sets out to share a glimpse into the lives of the people who make up our diverse community and whose stories often go unheard.
More Tampa Bay stories
No stories could be found
Get a free daily digest of the most important news in your backyard with Axios Tampa Bay.