Penguin Random House, PEN America sue Florida school district over book bans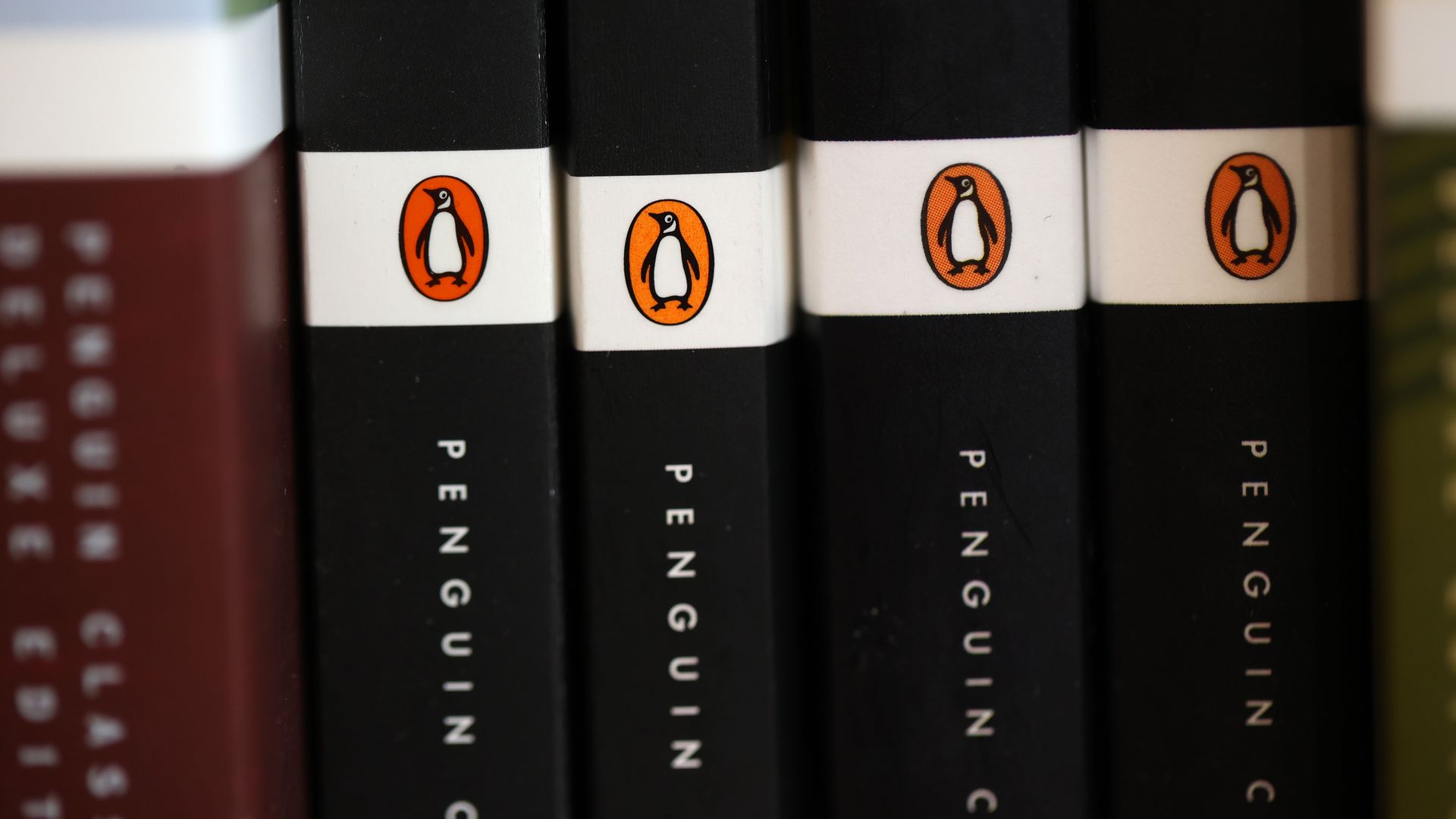 Penguin Random House, PEN America and several authors filed a federal lawsuit against Escambia County School District in northern Florida on Wednesday over its removal from school libraries and restrictions on 10 books related to race or LGBTQ identity.
Why it matters: The school district restricted the books on the grounds that they violated Florida's Parental Rights in Education Act — dubbed by critics the "Don't Say Gay" Act, which has been championed and expanded by Gov. Ron DeSantis (R) in preparation for a potential 2024 presidential run.
The lawsuit argues the act only applies to classroom instruction, not library materials, so the school violated parents' and students' First Amendment rights.
It says the First and Fourteenth Amendments rights of the authors and publishers of the banned or restricted books were also violated because the school district's decision was made "based on ideological objections to their contents or disagreement with their messages or themes."
Details: Included as plaintiffs in the lawsuit are two parents of students attending public schools in Escambia County and five authors of banned or restricted books:
What they're saying: "The School District and the School Board are depriving students of access to a wide range of viewpoints, and depriving the authors of the removed and restricted books of the opportunity to engage with readers and disseminate their ideas to their intended audiences," the lawsuit reads.
"Such viewpoint discrimination violates the First Amendment," it continues.
The big picture: Attempted book bans in the U.S. reached a 20-year high in 2022, according to data from the American Library Association (ALA).
The association said there were more than 1,250 book challenges at schools and public libraries last year, with a vast majority of the targeted books being written by or about members of the LGBTQ community and people of color.
Go deeper: Biden banks on book ban opposition to energize voters
Go deeper