Florida retirees reliant on 401(k) income face uncertainty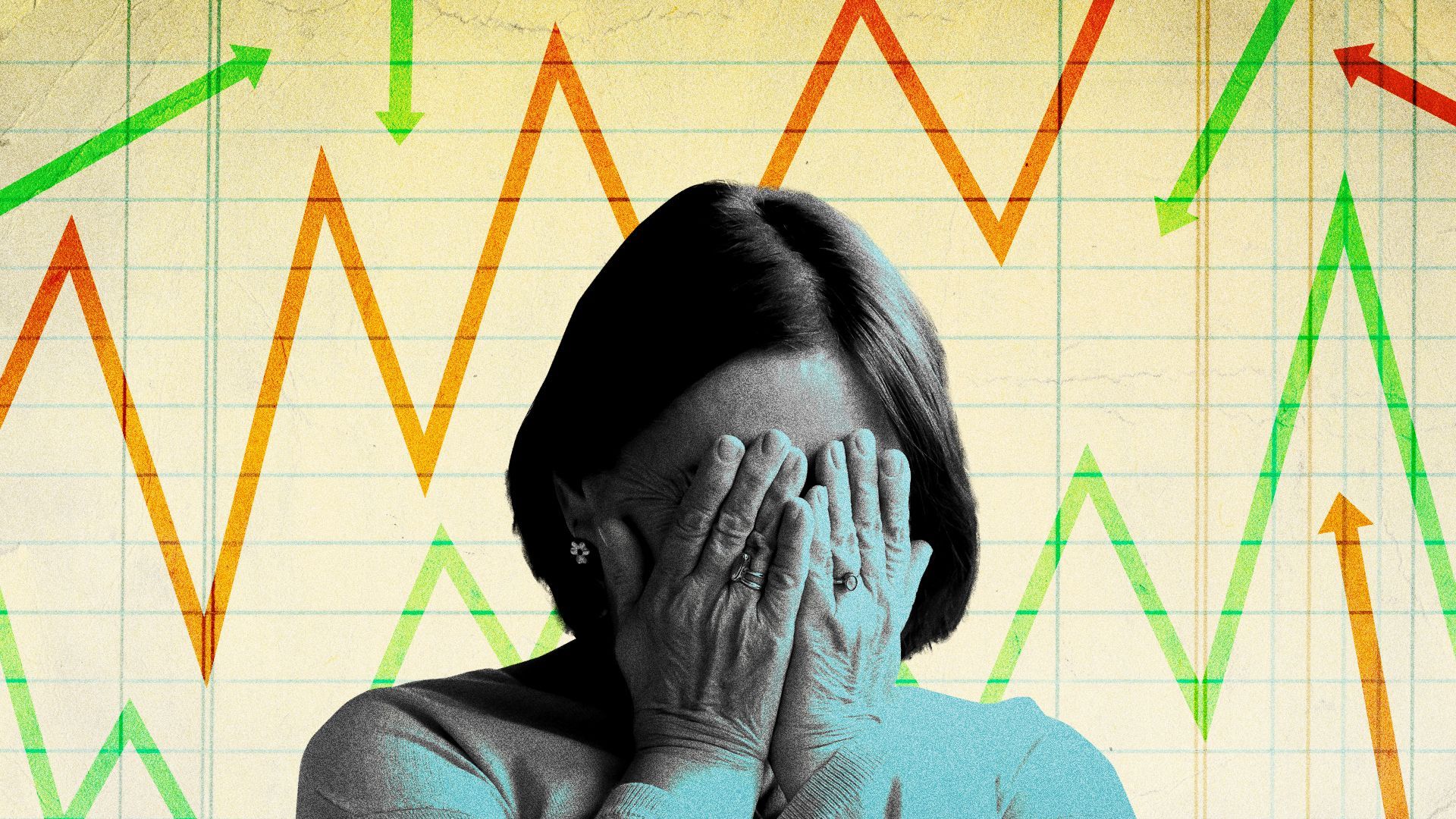 Pension benefits will likely get a boost in Florida's state budget this year.
Yes, but: Fewer and fewer workers have access to these kinds of reliable pensions, writes Axios' Felix Salmon.
Instead, most Americans retiring now are going it alone as the first generation to rely primarily on private savings instead of pensions to navigate the financial vortex of retirement.
Why it matters: 401(k) plans and IRAs don't generate steady and predictable income, as pensions and Social Security do. The result is a feeling of perpetual insecurity, even among those who've amassed substantial savings.
Catch up quick: Those public sector pensions are guaranteed, but when retirement relies on a fixed pool of money like a 401(k), it becomes almost impossible to answer a simple question: How much income do you have?
The individual retiree, rather than any fund administrator, ultimately decides how much money to withdraw each month.
Resurgent inflation makes such calculations even harder, putting today's retirees in a much more uncertain situation with a host of spending needs — some foreseeable, some coming out of the blue — that all must be funded by a volatile and unpredictable retirement portfolio.
Zoom in: Tampa Bay has a ton of potential retirees. In Sarasota County, the median age is 56.6, with 36% of local residents ages 65 and older, per census data. In St. Pete and Tampa, these residents make up about 19% and 13% of the population, respectively.
And more retirement-age folks are moving into the state. Florida recently gained more older adults from net migration than any other state, at 53,150 annually during a typical year between 2015 and 2019, according to a 2022 census report.
By the numbers: In a recent Goldman Sachs survey, 51% of retirees reported living on less than half the income they enjoyed pre-retirement.
Nearly half (45%) of current retirees said they found entering retirement to be somewhat or very stressful in terms of financial anxiety.
What's next: Those numbers are certain to rise as guaranteed incomes make up an ever-smaller proportion of retirement income.
🗣️ Tell us: Are you recently retired or planning to retire soon? If so, Axios wants to hear about your experience.
More Tampa Bay stories
No stories could be found
Get a free daily digest of the most important news in your backyard with Axios Tampa Bay.