New book suggests Florida cult inspired Waco's David Koresh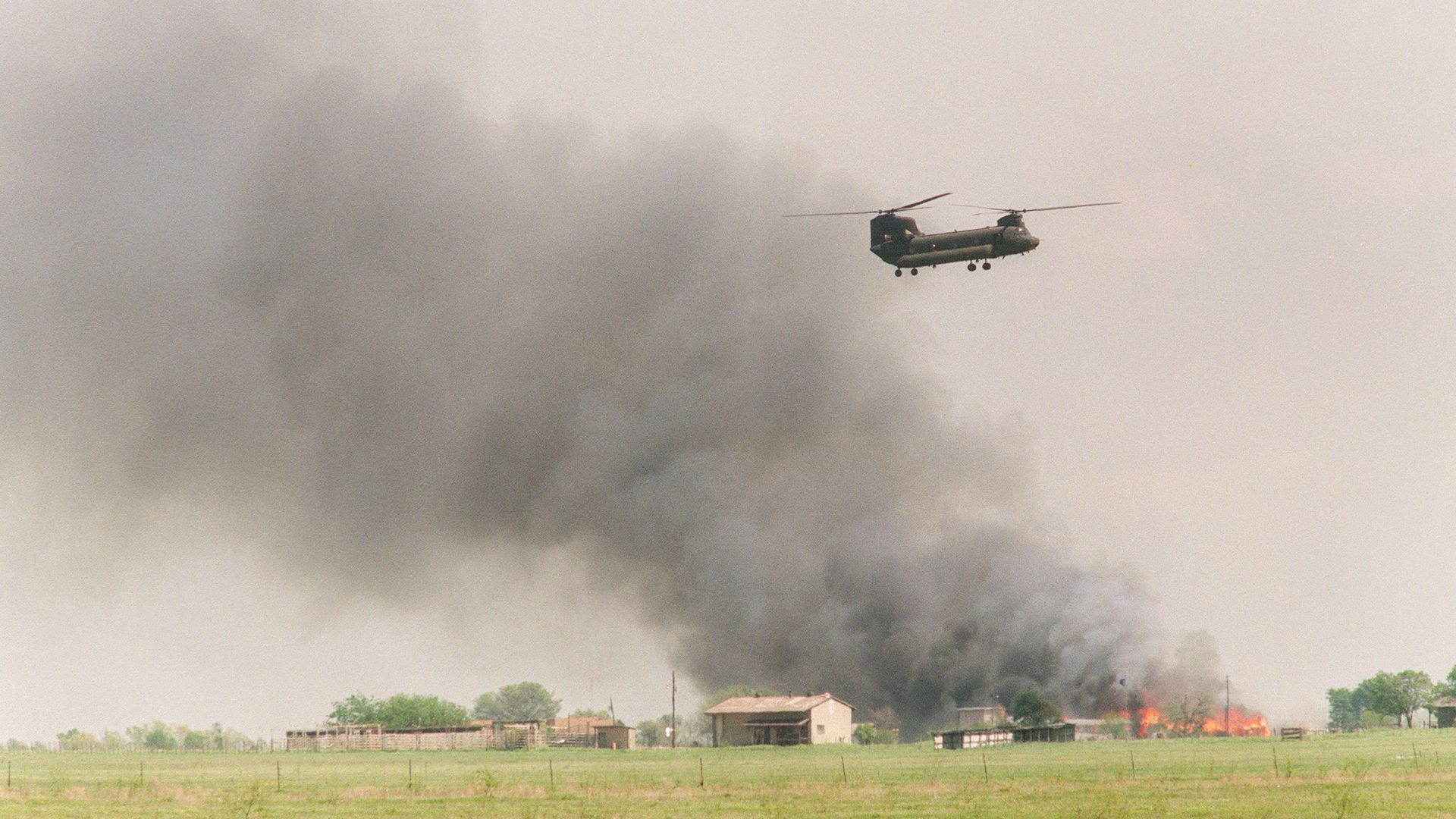 Journalist Jeff Guinn says he's found new evidence that Texas cult leader David Koresh was a fake who plagiarized the prophecies of a long-forgotten Fort Myers man.
Flashback: In the 1890s, a man named Cyrus Reed Teed, who proclaimed himself to be the Messiah, moved with some followers from Chicago to 300 riverside acres in Fort Myers.
There, the "eclectic" physician and alchemist, who identified himself by the single name Koresh, built a following of hundreds while proclaiming through a newsletter that the End Times were coming and he would be transformed, and his followers would be treated well in the afterlife.
Teed claimed he'd been visited by an angel who told him he'd "redeem the race" and open the Seven Seals to initiate Armageddon.
Yes, but: Teed died in 1908 and did not rise from the dead. His body was entombed in a mausoleum on the beach in Fort Myers, but it was washed away by the 1921 hurricane.
The number of so-called Koreshans dwindled until the last of them, a single German woman, gifted the compound to the state of Florida in the 1960s. It is now a state park.
Fast forward: Years later, in the late 1980s, a young man named Vernon Wayne Howell would start calling himself David Koresh, adopt Teed's prophecies as his own and emerge as the leader of a cult in Texas.
The connection: Guinn notes the astonishing similarities in the mens' stories and prophecies, and many David Koresh scholars agree that he must've plagiarized Teed, knowingly or not.
Of note: Guinn found that in 1993, the Waco public library had a rare copy of "Koreshanity: The New Age Religion," published by Teed's followers long after his death to keep his legacy alive.
More Tampa Bay stories
No stories could be found
Get a free daily digest of the most important news in your backyard with Axios Tampa Bay.