Revisiting Waco siege and its lasting impact on America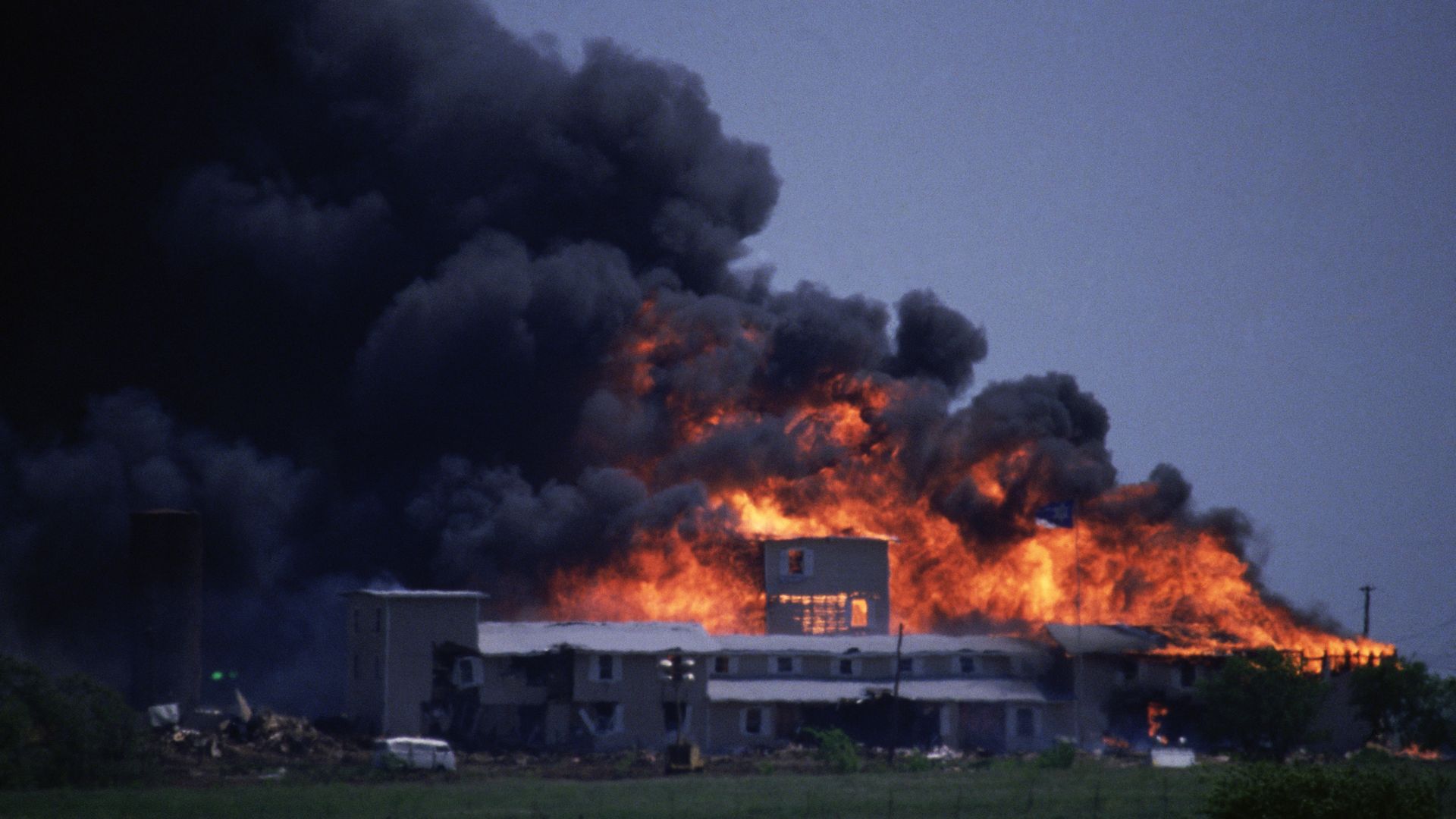 What happened 30 years ago at Mount Carmel, outside Waco, is still affecting America, according to the author of a new book.
Driving the news: Next month will mark the 30th anniversary of the deadly ATF raid on a religious sect known as the Branch Davidians and the subsequent standoff that drew international attention.
"Waco," by Fort Worth author Jeff Guinn, includes never-before-seen, firsthand accounts from ATF agents who participated in the original raid on Feb. 28, 1993.
Many agents believed there was a plan in place to prevent shooting at virtually all costs.
The big picture: The events of spring 1993 have become "ground zero for the ongoing formation of anti-government militias whose obsession with conspiracy theories is the basis for a series of violent acts, from the bombing of an Oklahoma federal building in 1995 to the Jan. 6, 2021, assault on the U.S. Capitol," Guinn tells Axios.
"Many of today's insurrectionist leaders cite Waco as inspiration."
Flashback: Suspecting the Branch Davidians were stockpiling illegal weapons, government agents attempted to serve search and arrest warrants at the ranch, about 20 miles northeast of Waco.
The ensuing gunfight resulted in the deaths of four ATF agents and six Branch Davidians — and a siege that lasted 51 days.
On April 19,1993, the FBI attempted to drive out the compound's residents with tear gas. A subsequent fire resulted in the deaths of 76 Branch Davidians, including 25 children, two pregnant women, and their leader, David Koresh.
The raid and siege have been the subject of countless books, articles, documentaries and dramatized programs, including a 2018 series starring Michael Shannon and Taylor Kitsch.
Details: The book includes new information about the evolution of the FBI's plan to end the siege — steps that inexorably led to disaster.
Guinn also has proof that Koresh plagiarized his famous "End of Days" prophecies from another religious leader who claimed he and his followers would bring about the end of the sinful world from a base in Fort Myers, Florida.
What they did: Guinn has authored 25 books, including weighty tomes about Jonestown, Charles Manson and Bonnie and Clyde.
For "Waco," Guinn interviewed more than 100 people — former ATF agents, FBI agents and surviving Branch Davidians — and reviewed more than 60,000 pages of documents.
More Dallas stories
No stories could be found
Get a free daily digest of the most important news in your backyard with Axios Dallas.