Inexpensive antibiotic poised to become STI morning-after pill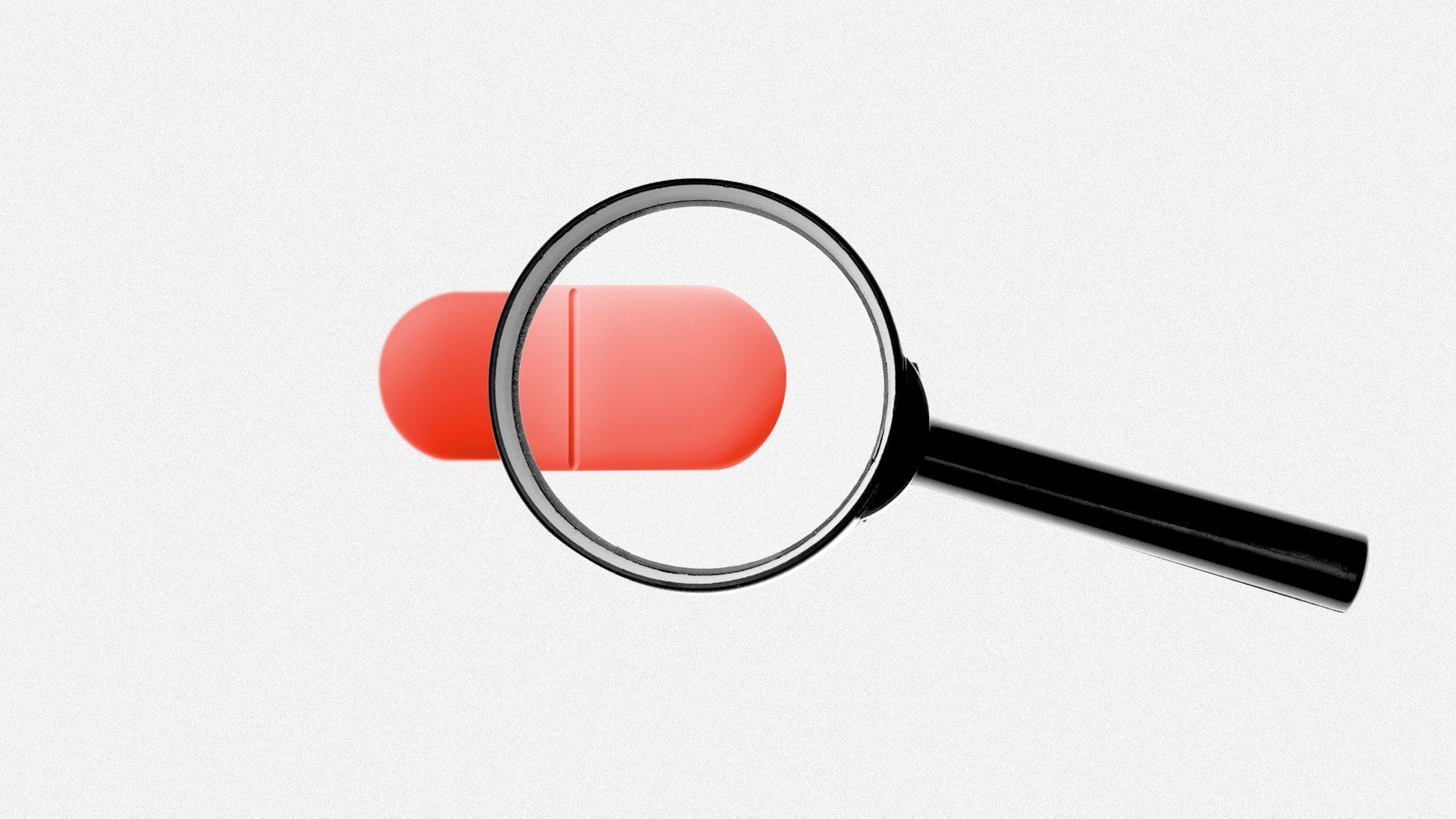 Amid a dramatic rise in sexually transmitted infections, a common antibiotic is poised to become a "morning-after" infection prevention pill, with the Centers for Disease Control and Prevention preliminarily recommending its use among some groups.
Why it matters: Chlamydia, gonorrhea and syphilis infections have been increasing over the last seven years, reaching epidemic proportions among some populations, including heterosexual women.
Preventive doxycycline taken as a morning-after pill is "the best new intervention that's been identified for STI prevention for quite a long time," Connie Celum, a professor of global health and medicine at the University of Washington School of Medicine, told Axios.
Details: Celum co-led a study of 500 men and trans women in Seattle and San Francisco who have sex with men. They were asked to take a single 200-milligram dose of doxycycline within three days after unprotected sex.
Unlike contraceptive morning-after pills, doxycycline is a hormone-free antibiotic of the tetracycline class.
The study found that taking "doxy-PEP" — or doxycycline post-exposure prophylaxis — resulted in a roughly two-thirds reduction in chlamydia, gonorrhea and early syphilis infections compared with the control group.
Because the measure proved so effective, the control board for the clinical trial ended the study early and recommended implementation, said Celum.
Of note: In its recommendation last month, the CDC acknowledged concerns about the effect that intermittent use of doxycycline could have on population-level antimicrobial resistance, as well as the gut microbiomes of people who take the drug.
Celum said that's a valid concern, but studies so far suggest only a minor uptick in resistance.
Zoom in: Local cases of gonorrhea and syphilis were up in the first quarter of 2023 compared to the same period in 2022 among men and trans women who have sex with men, as well as heterosexual women, according to data from Public Health — Seattle & King County (PHSKC).
Last year, syphilis reached epidemic proportions among heterosexual women, vaulting from 63 cases in 2017 to 190 in 2022, per the public health department.
Congenital syphilis — in which an infected mother passes the disease to her baby during birth — is also a rising concern nationwide, with a 219% increase between 2017 and 2021, per information reviewed by the CDC this year.
Public Health's Sexual Health Clinic and some other community providers offer doxy-PEP, the department said.
What we're hearing: Public Health is recommending that medical providers talk to men who have sex with men and trans people about whether doxy-PEP is right for them, Matthew Golden, director of PHSKC's HIV/STI/HCV program, told Axios.
If you are a man or trans woman who has sex with men and you have contracted at least one STI in the past year, don't be afraid or embarrassed to bring it up with your doctor, Celum said.
What's next: The CDC is accepting public comments on its recommendation until Nov. 16.
More Seattle stories
No stories could be found
Get a free daily digest of the most important news in your backyard with Axios Seattle.