Washington isn't rushing to redraw districts, despite court order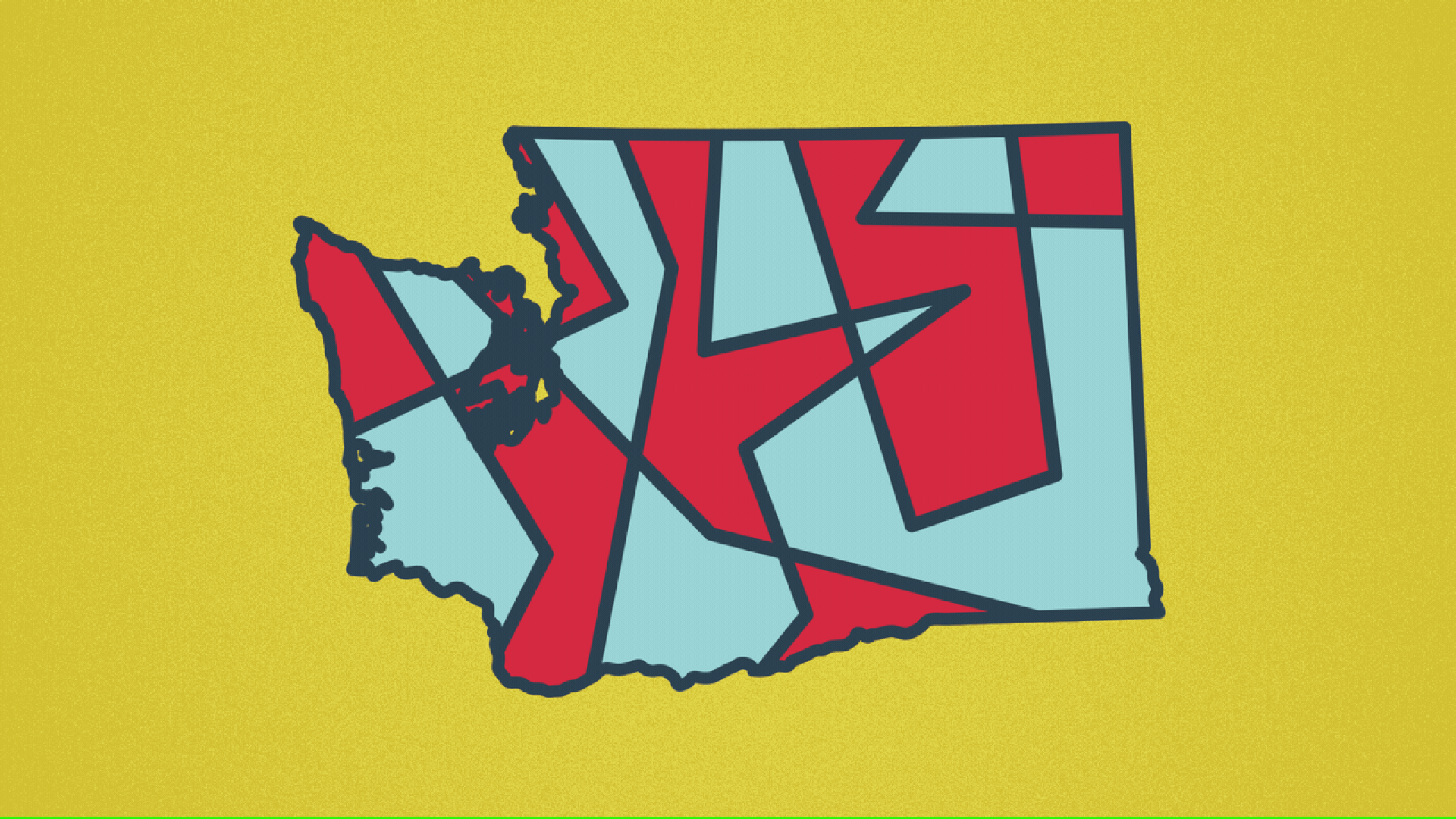 It's been more than two weeks since a federal judge ruled that Washington state must redraw one of its legislative districts in the Yakima Valley. But so far, no one is breaking out their pencils to draw a new map.
What's happening: Legislative leaders haven't agreed to meet in a special overtime session to reconvene the state redistricting commission, the body that originally drew the maps in 2021. And it's not clear they have the votes to do so, despite the court's order.
Catch up quick: In his Aug. 10 decision, U.S. District Court Judge Robert Lasnik ruled that Washington's newly drawn 15th Legislative District — which stretches from Yakima to Pasco — denies Hispanic voters equal opportunity to elect their preferred candidates, violating the U.S. Voting Rights Act.
Lasnik said the state could either reconvene the redistricting commission, a process that would require a vote of the Legislature, or leave it to the court to decide on a new legislative map.
The Jan. 8 deadline Lasnik set for a progress report means the Legislature would have to meet in special session to start the process, as the part-time body isn't scheduled to convene before then.
Between the lines: Even if Gov. Jay Inslee did call the Legislature into an emergency session, two-thirds of lawmakers would need to agree to reconvene the redistricting commission to draw new maps.
That's a high bar to meet and would require agreement from majority Democrats and minority Republicans.
What they're saying: "At this point it remains unclear whether the Legislature would have the 2/3 vote in each chamber necessary to reconvene the Redistricting Commission," Mike Faulk, a spokesperson for Inslee, wrote in an email to Axios.
For now, legislators are "continuing internal discussions about the most effective path forward," state Senate Majority Leader Andy Billig (D-Spokane) said in a statement to Axios.
What we're watching: Lasnik said the new maps must be finalized by late March, so they can be in place for the 2024 elections.
If the Legislature doesn't act, the court is expected to take over the process starting in mid to late January.
More Seattle stories
No stories could be found
Get a free daily digest of the most important news in your backyard with Axios Seattle.