New hotline has connected kids to lawyers more than 3,000 times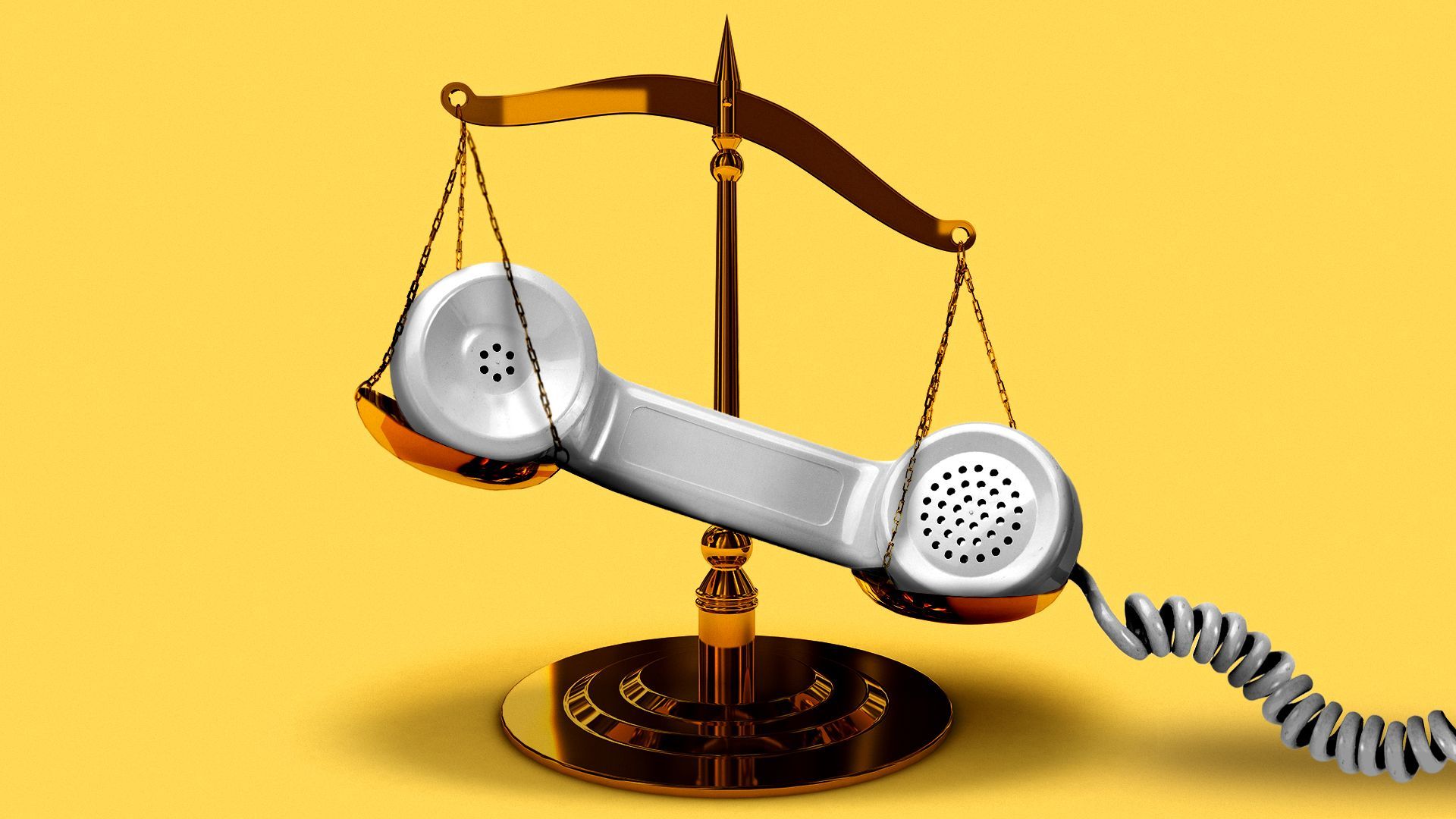 A new legal hotline has helped minors in Washington state consult with lawyers more than 3,000 times before being questioned or searched by police.
Why it matters: Public defenders say people under 18 often don't understand their rights to remain silent or access an attorney, even after being given a standard Miranda warning.
The new hotline, a product of a law passed in 2021, aims to ensure young people are informed before they waive those rights.
The big picture: One goal is to reduce the chance of kids being pressured into making false confessions, Jesse Johnson, a former state representative who sponsored the new law, told Axios.
Had a similar law been in place in New York in 1989, Johnson said it might have helped prevent the wrongful convictions of the Central Park Five, who spent years in prison after being interrogated by police for hours and falsely confessing to rape as teenagers.
Plus: Having children start by talking to an attorney can help de-escalate tense situations, reducing the likelihood of violent interactions with officers, Johnson said.
State of play: As of last fall, Washington was one of only three states to have enacted laws requiring that youth speak to an attorney before police can interrogate them, according to a report from Fair Trials, a criminal justice watchdog group.
What they're saying: Research shows that kids' brains are less equipped to consider long-term consequences than adults, said Liz Mustin, managing attorney for the juvenile access to counsel program in the state Office of Public Defense.
That can lead them to say something that isn't true or that hurts their case, in the mistaken belief that if they tell officers what they want to know, they'll be able to go home, Mustin told Axios.
She noted that in Washington, as is the case in most states, police are allowed to lie to kids to try to get a confession.
How it works: To ensure an attorney is always available, Washington's Office of Public Defense set up a 24-hour hotline that police can call when they have a child they wish to question or search.
The line, which went live last January, is staffed by seven attorneys, four of whom are on call at any given time.
By the numbers: The hotline provided 3,395 legal consultations to youth in its first 18 months, according to numbers from the state Office of Public Defense.
More than 70% of calls in the program's first year were answered by an attorney in less than a minute, while 96% of calls were answered in less than two minutes, according to a December report.
About two-thirds of the legal consultations took 20 minutes or less, per the report.
The other side: Groups representing police have said Washington's new law hinders their ability to investigate cases, and can even lead to kids withholding evidence or explanations that could exonerate them.
Proposals to roll back parts of the new law didn't advance in the state Legislature this year, but could be considered again next year.
What we're watching: Whether the policy expands to more states.
Similar legislation was introduced in Washington, D.C. and more than a dozen states last year, including Illinois, Arizona, New York, New Jersey, Massachusetts and Virginia, according to Fair Trial's analysis.
More Seattle stories
No stories could be found
Get a free daily digest of the most important news in your backyard with Axios Seattle.