Three annual meteor showers begin their summer shows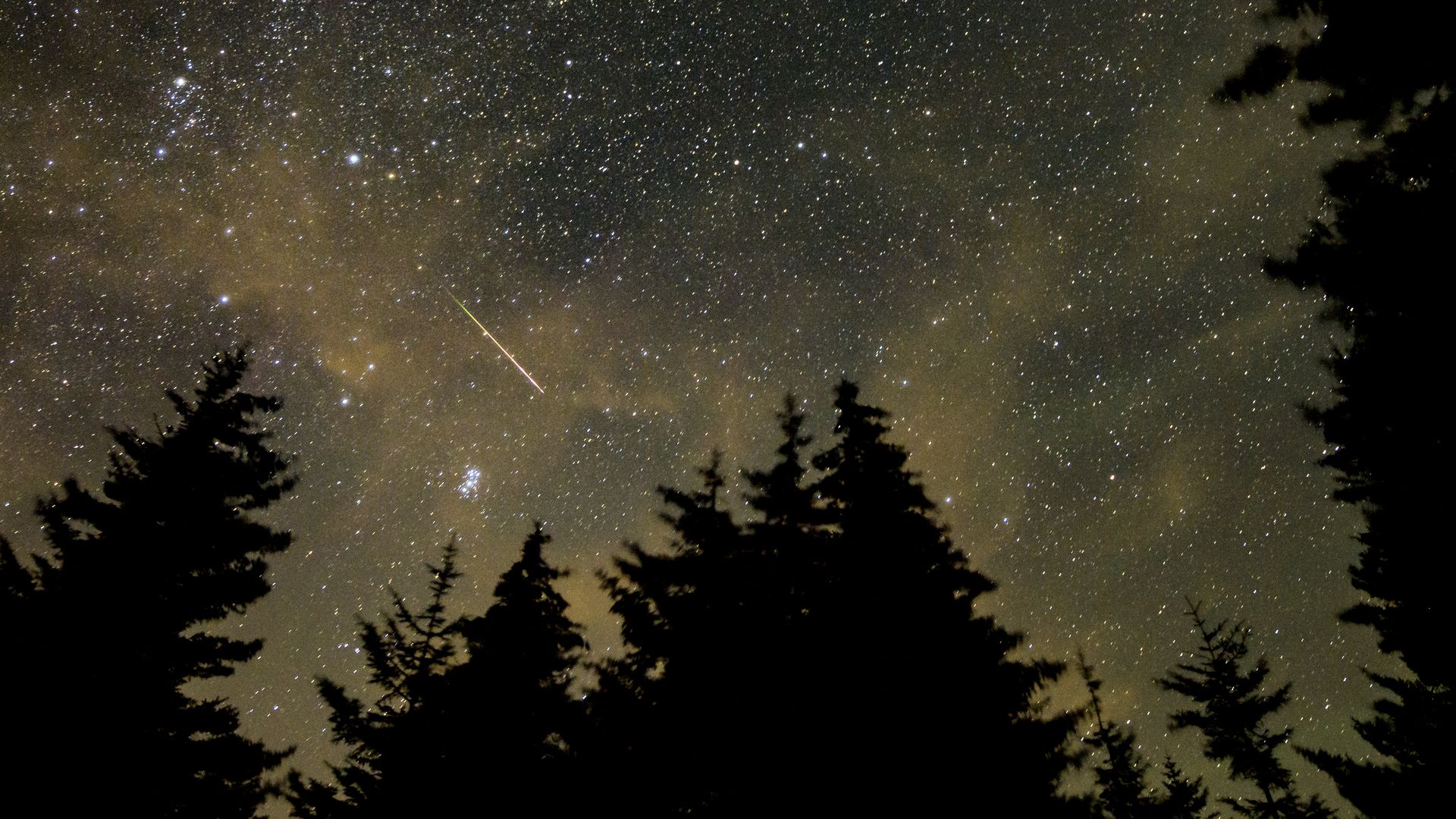 With a waxing crescent moon this weekend, it may be a good time to catch a glimpse of the annual Delta Aquariids meteor shower. But even if you miss it now there may be another chance to see it, as well as the more dramatic Perseids, at the next new moon.
Driving the news: There are three meteor showers gracing the skies — and potentially visible from Seattle — between the middle of July and the end of August.
The Delta Aquariids shower began its often subtle light show on July 18 and will continue through August 21. Seen from Seattle, the shower should be visible after 10:30pm when the radiant point rises in the eastern horizon and will remain active until around 5am with the best displays likely around 3am, according to In-The-Sky.org. If visible, these meteors will appear to be shooting from the south, NASA says.
The Perseid meteor shower began last week and will peak, as always, around August 11, 12 and 13, then decrease rapidly through Sept. 1. The radiant rises in the northeast in the middle of the night and climbs to a point almost directly overhead just before 6am. "Under a dark sky with no moon, skywatchers frequently report 90 meteors per hour, or more. In 2023, the waning crescent moon will not interfere with the meteor shower," EarthSky reports.
The generally less spectacular Alpha Capricornids meteor showers are also active from the beginning of July through the middle of August. Though there are rarely more than five meteors per hour, what is notable are "the number of bright fireballs produced during its activity period," per the American Meteor Society.
Be smart: For the best chance of seeing meteors, NASA has some tips, including finding an area far from city lights and street lights. Bring a blanket or sleeping bag and lay down on your back, give your eyes at least 30 minutes to adapt and enjoy!
More Seattle stories
No stories could be found
Get a free daily digest of the most important news in your backyard with Axios Seattle.