Judge approves suit against UW over COVID-era tuition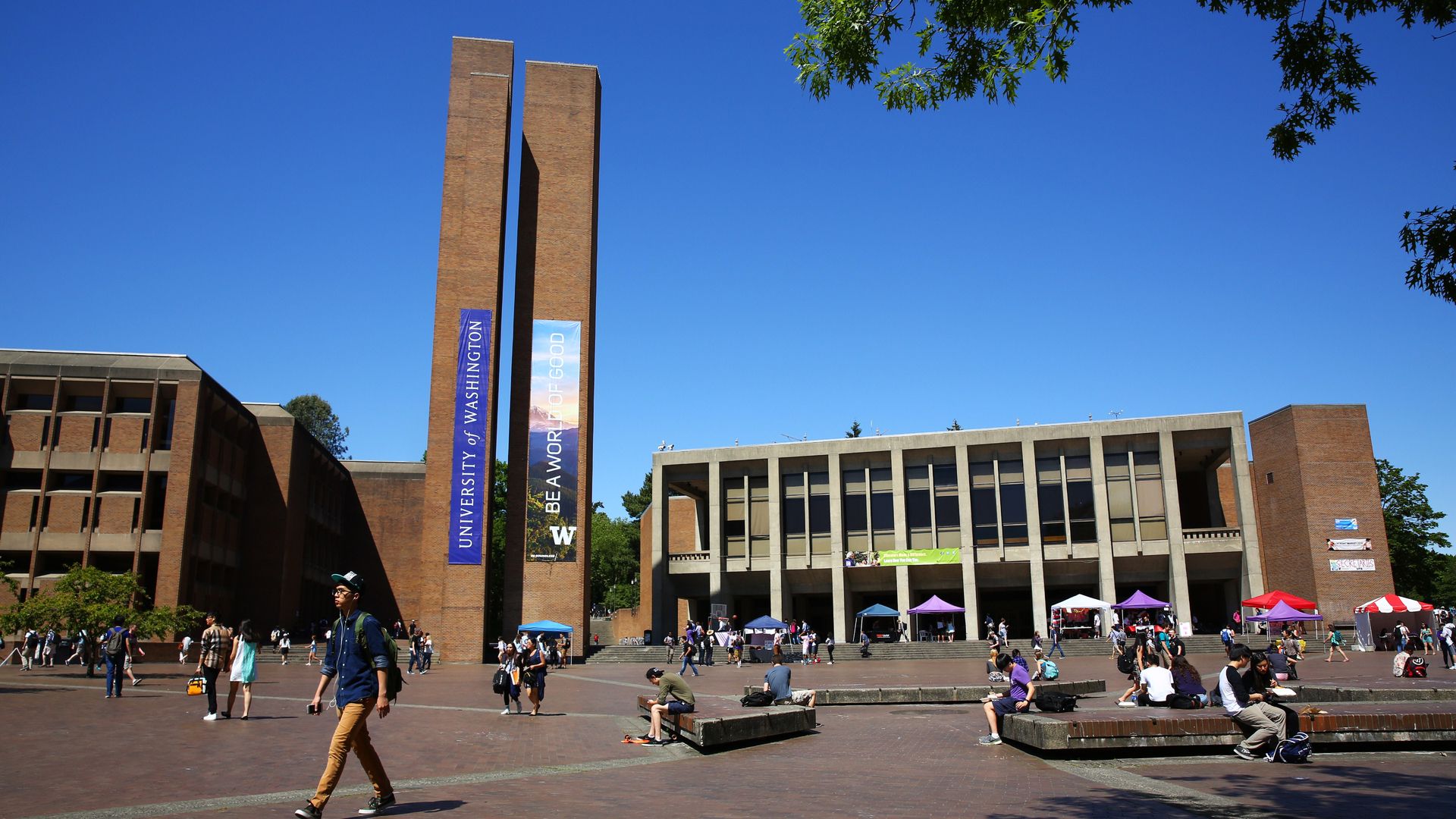 A King County judge has certified a class of students in a lawsuit challenging the University of Washington's decision to charge full tuition and fees during the pandemic.
That means the judge recognized that a whole group of people may have been injured by the university's actions and therefore may be entitled to compensation or relief.
Details: The lawsuit accuses the university of unlawfully retaining tuition payments amounting to millions of dollars when campuses were closed and students had access only to limited online learning.
Why it matters: Attorney Steve Berman told Axios the court's decision to let the case proceed as a class-action lawsuit is a "major step forward for tens of thousands of tuition payers who were left paying fees and other costs to a university that had effectively closed its doors."
"Those who were subjected to these excessive charges, as well as subpar online-only education, deserve an answer from UW," Berman said.
The judge's June 28 ruling affects over 50,000 UW students, and means student tuition and fee-payers are one step closer to reimbursement through the class-action lawsuit, according to Berman's firm.
Flashback: The complaint, filed in September, 2020, alleges that during the pandemic UW continued to charge full tuition and fees despite sending students home, transitioning to online instruction and closing its campuses, reaping millions.
Students lost access to much of what their fees were intended to pay for, such as in-person opportunities, instruction, faculty mentorship, campus amenities and the university's facilities, the suit claims.
The other side: UW spokesperson Victor Balta told Axios he was limited in what he could say about the ongoing litigation, however, "it is important to note that the UW actually increased its investment in educational costs during the period in which we were remote and course evaluations were overwhelmingly positive, despite the move to online instruction."
In addition, he said, UW was mindful of letting returning and incoming students know that the subsequent quarter would be remote so that they could make informed decisions about continuing their education before their tuition payments were due.
"Our goal is to provide a high-quality education in a safe and secure environment, and we believe we accomplished this in light of a global pandemic," Balta said. "We do not believe this lawsuit has merit and look forward to making our case in court."
The big picture: Nationally, more than 70 colleges and universities have been sued by students seeking compensation for what they described as significantly diminished opportunities as a result of the switch to online-only learning.
Among the more than 15 cases being litigated by the Seattle-based Hagens Berman firm, at least three so far have settled, including a suit against Harvard that was initially halted but then settled early this year after being brought back on appeal.
What's next: The parties are in discovery — the period where they exchange information in preparation for trial — but no hearings have been scheduled yet.
There is no opt-in required and affected students will be contacted should a settlement be reached, Hagens Berman said.
More Seattle stories
No stories could be found
Get a free daily digest of the most important news in your backyard with Axios Seattle.