New Washington state law should mean fewer spam robocalls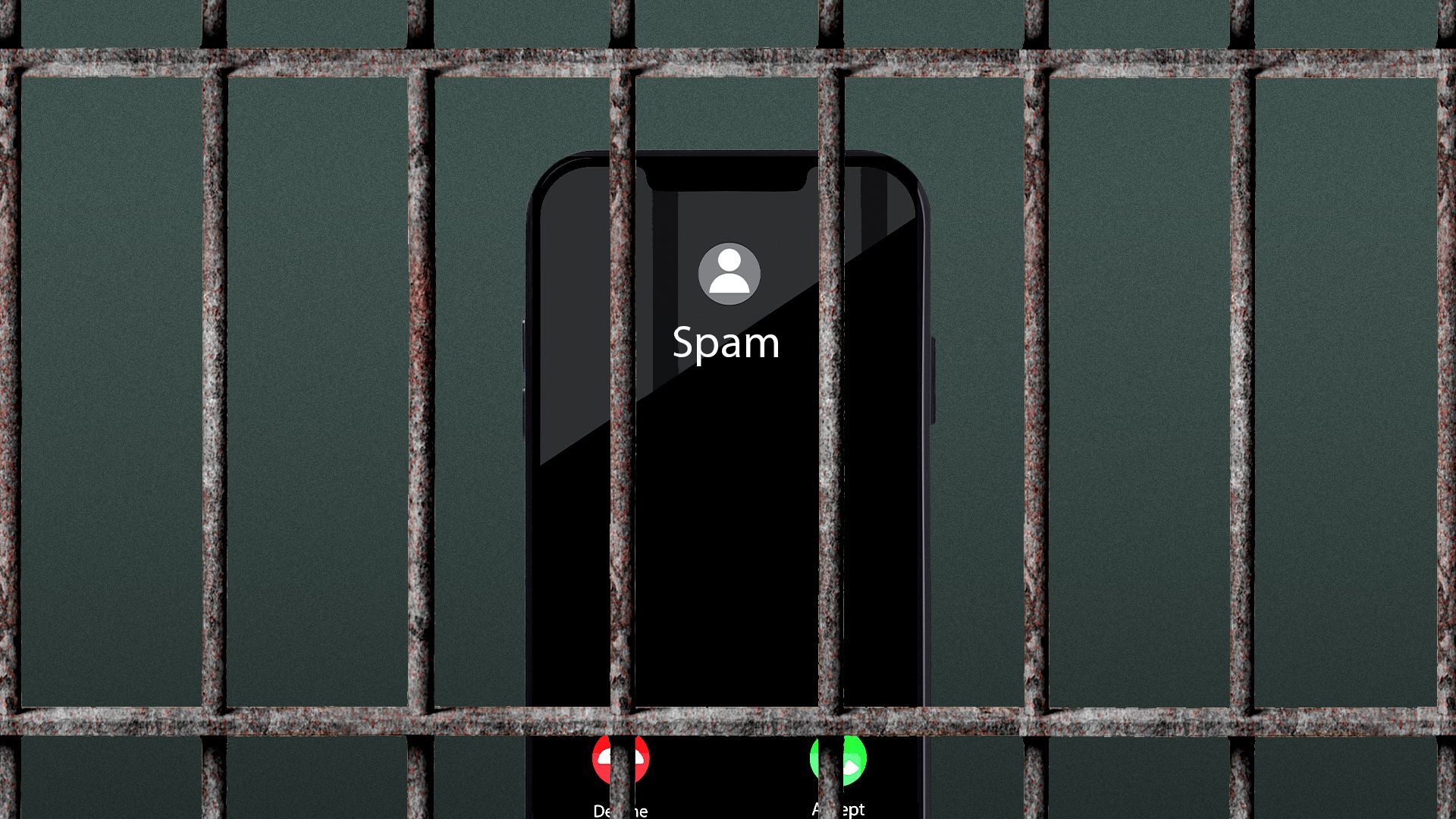 A new Washington state law will make it easier to sue scammers who engage in illegal robocalling — and hold cell phone providers accountable if they knowingly allow the scam calls on their networks.
Why it matters: State officials estimate that about 1.1 million Washingtonians lost money to scam robocalls last year, an increase of 265,000 people from 2021.
What they're saying: "This legislation will give the attorney general's office more tools to enforce the law, and hold scammers accountable for violating our statutes," Gov. Jay Inslee said when signing the measure into law last month.
Details: The measure makes it a violation of state law for solicitors to target people who are on the National Do Not Call Registry using automatic dialing, also known as robocalling.
That change makes it easier for the state attorney general to sue violators in state court. Private citizens can also file their own claims under the new law, which takes effect on July 23.
The measure makes it illegal for a caller to hide their identity by making a fake number appear on caller ID displays, a tool that scammers sometimes use to make callers think they're calling from a local number.
Plus: Voice service providers will be liable for their role in facilitating the phone scams if the provider "knows or consciously avoids knowing" the scams are happening on its network.
That "creates an incentive for providers to be a partner in blocking illegal robocalls," according to a press release from the office of state Attorney General Bob Ferguson, who requested the legislation.
In this respect, Washington's law goes further than anti-robocalling laws passed in other states, Brionna Aho, a spokesperson for Ferguson's office, told Axios.
Zoom out: Attorneys general nationwide have been trying to crack down on robocall scams, including by working with telecom providers to reduce the calls' frequency.
California enacted a law in 2019 trying to protect residents from the unwanted scam calls.
So did Florida in 2021 — although Florida lawmakers recently passed a new measure aiming to relax some of those telemarketing restrictions.
By the numbers: From Oct. 1, 2021 to Sept. 30, 2022, Washington residents complained about robocalls nearly 43,000 times to the Federal Trade Commission.
Nationally, the federal agency received more than 1.8 million complaints about robocalls over that timeframe.
Be smart: You can put your number on the National Do Not Call registry using this website.
Washington residents who have been targeted by a scam robocall can report it to the state attorney general's office using an online form.
Complaints from anywhere in the country can be reported to the FTC online or by calling 1-877-FTC-HELP (382-4357).
More Seattle stories
No stories could be found
Get a free daily digest of the most important news in your backyard with Axios Seattle.