Picking tomatoes for Seattle's short growing season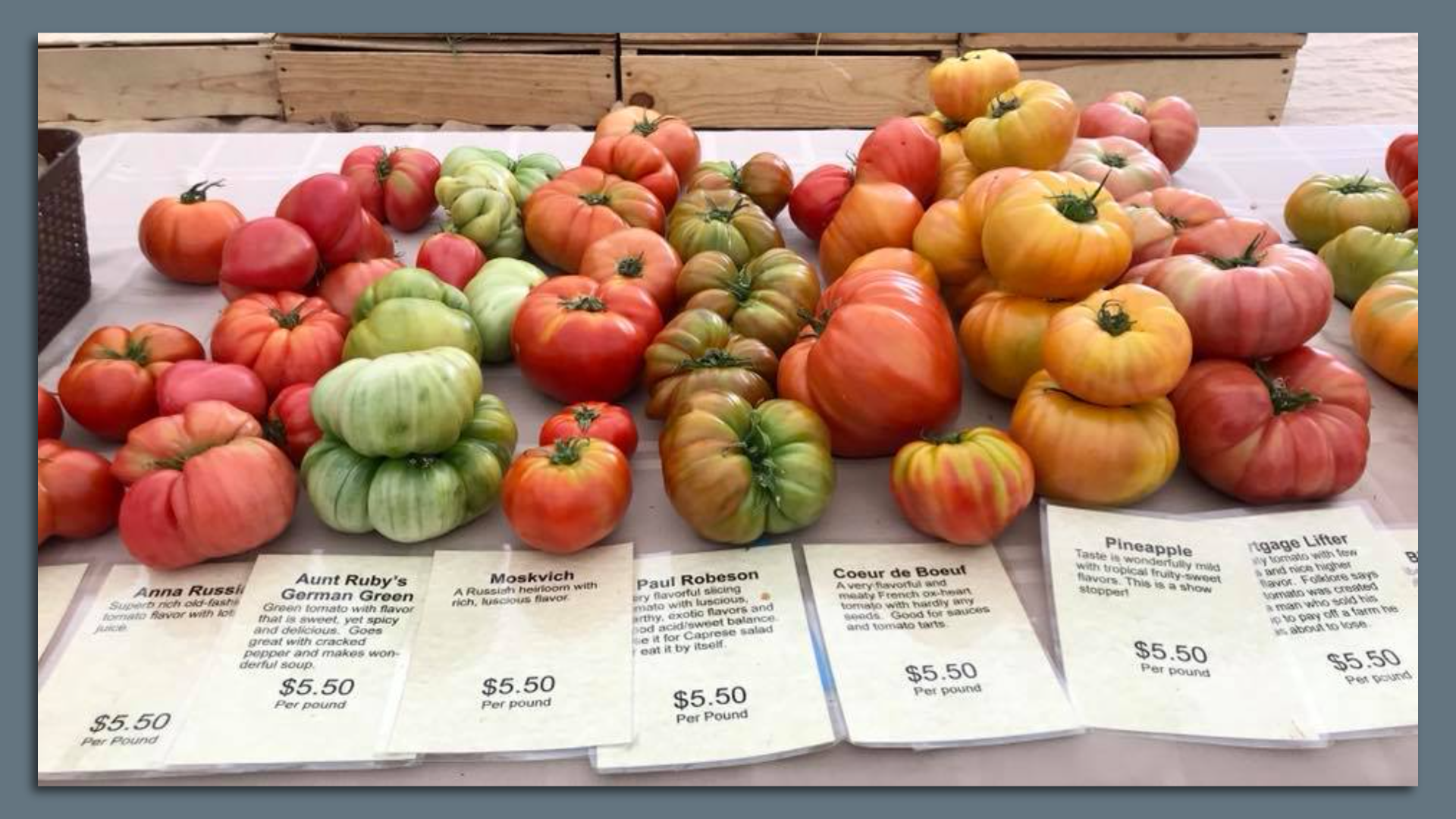 Compared to much of the country, Seattle has a relatively low number of heat units — the number of days well over 50 degrees Fahrenheit — in which to ripen a tomato.
How it works: That means Seattle gardeners need to find every advantage they can, Erica Browne Grivas, journalist and Western director of Garden Communicators International, told Axios. Plant when night temperatures are warm, typically in the second week of May, she said.
Tomatoes need at least six hours of direct sun, at least two feet of garden space, staking support, and regular deep watering.
Details: The main thing to look for on your plant tag or in your research is the "days to maturity" or DTM number. In our climate, the best results come from tomatoes that ripen in 65 to 75 days, Grivas said.
Cherry tomatoes usually fall in this range and some local favorites include 'Sungold,' 'Black Cherry,' and 'Sweet Million.'
Some early but tasty slicers include 'Bloody Butcher,' 'Moskvich,' and 'Pink Berkeley Tie-Dye.'
Watch out for varieties with DTMs in the 50s because while they ripen early, they tend to be bland, said Marcia Dillon, who manages the tomato beds and the greenhouse operations for Bellevue's Master Gardener Demonstration Garden.
Need to save space? Look for determinate varieties that ripen all at one time and can be grown in five-gallon pots, such as 'Striped Roman,' 'Black Sea Man' and 'Roma'.
Other options are dwarfs (like 'Tasmanian Purple') usually topping out at 3-4 feet, patio tomatoes ('Tumbling Tom,') or micro-dwarfs, which, at only 1-2 feet tall, are prime for a one-gallon pot.
Be smart: For extra insurance against chilly nights, look for varieties that originated in Ukraine, Russia, Alaska and Canada, including 'Black Krim,' 'Anna Russian,' and 'Stupice.'
More Seattle stories
No stories could be found
Get a free daily digest of the most important news in your backyard with Axios Seattle.