Bigfoot loves Washington too, sightings suggest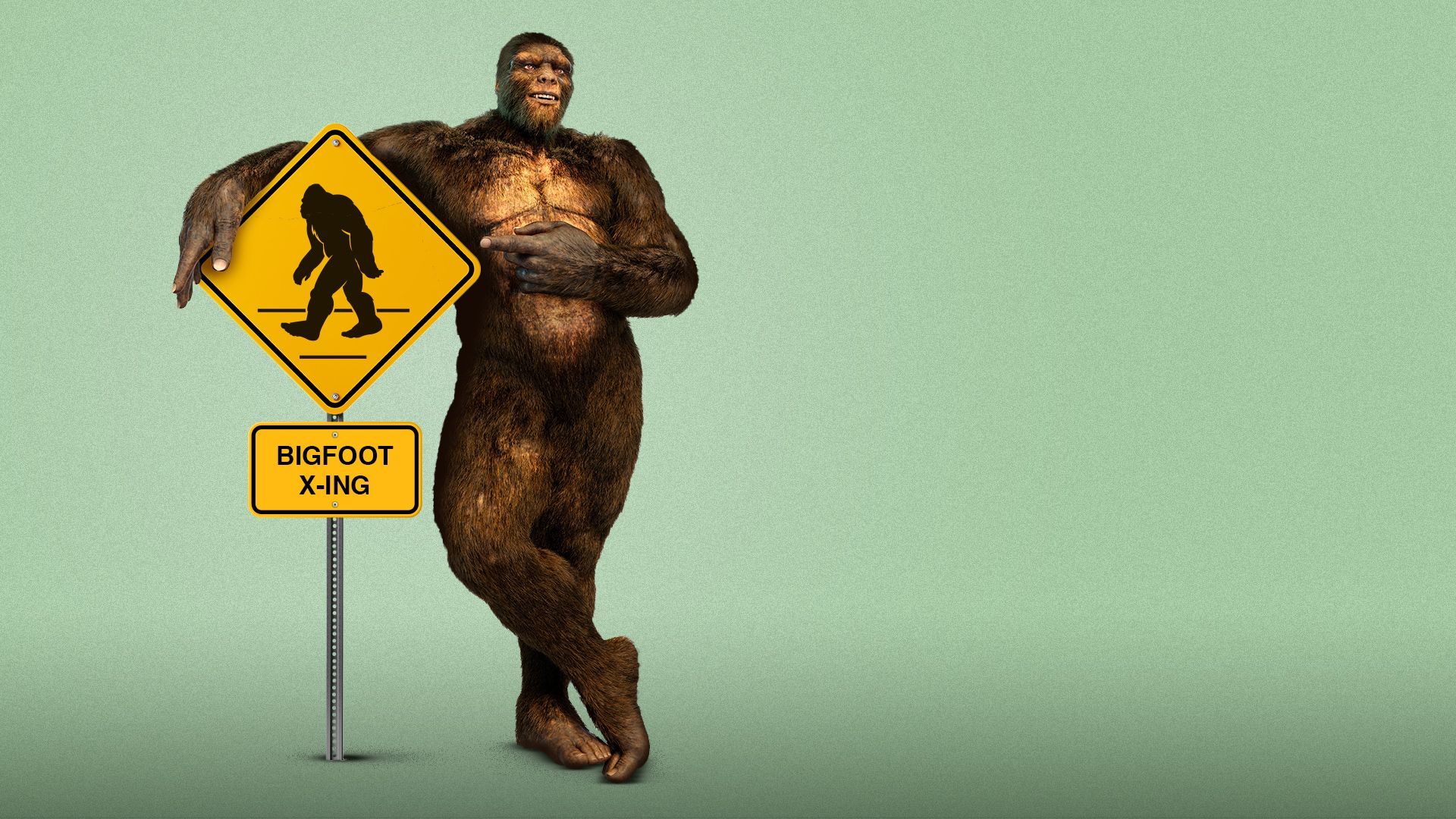 While Bigfoot appears to be a fan of the West Coast in general, you are most likely to spot the bipedal cryptid in Washington state, according to an analysis of sightings reported to the Bigfoot Field Researchers Organization.
Why it matters: Nearly every state has reported sightings of the legendary ape-like creature, including Florida, which recently hosted a Bigfoot conference. But Washington leads the country with 710 reports and 9.12 sightings per 100,000 people, according to the analysis.
What they're saying: "This is the land of the weird," said David George Gordon, a naturalist, cryptozoologist and author of numerous books, including "The Sasquatch Seeker's Field Manual: Using Citizen Science to Uncover North America's Most Elusive Creature."
Gordon is currently working on a book about sea monsters seen in the Strait of Juan de Fuca, of which there have been around 300 sightings.
Driving the news: Utilizing data of reported sightings, U.S. Census Bureau population statistics and each state's estimated deer and elk population, Bonus Insider (an online betting information site) determined the odds of seeing Bigfoot in each state.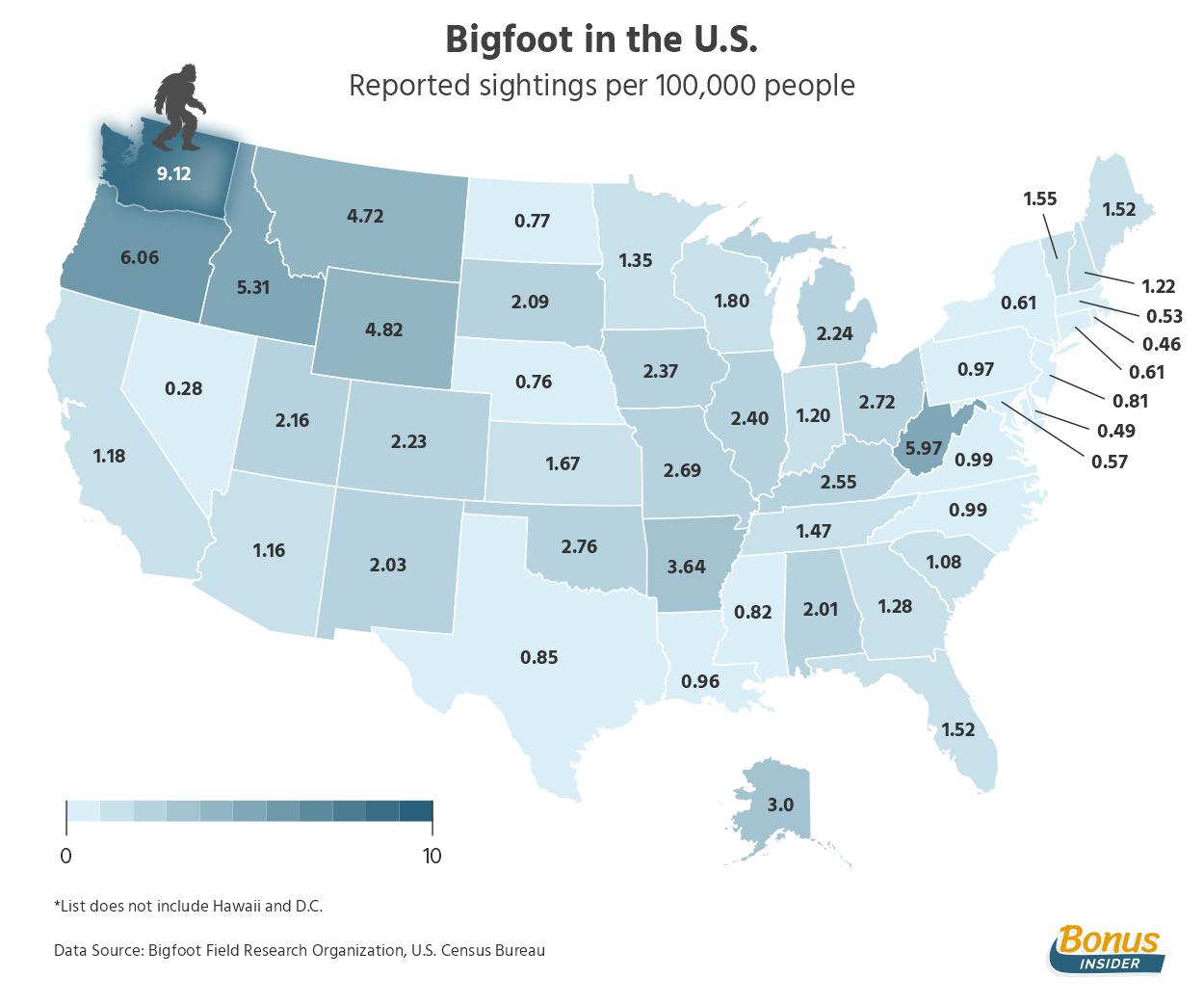 By the numbers: Washington is estimated to be home to at least 270,000 deer and 60,000 elk, which are believed to provide suitable prey for Bigfoot, according to the Bonus Insider report.
Oregon has the next most sightings per capita with 6.06 per 100,000 while California has the second most overall reports with 461.
83 out of Washington's 710 reports are from Pierce County, more than any other county within the state.
Yes, but: Most of the good sightings have been in Eastern Washington, said Gordon, where "there's just miles and miles of nowhere."
Catch up quick: Sightings of Bigfoot, also known as sasquatch, or wood ape, began around the 1830s, according to an Ohio State University psychology article. The creature is most commonly described as resembling a mix between a gorilla and a human that has reddish-brown fur and walks on two legs.
The best evidence in favor of Bigfoot's existence, Gordon said, is the sheer number of sightings from a wide variety of people, including hunters and outdoors people who would not mistake a bear for a Bigfoot.
The existence of footprints, footprint casts and certain photographs as well as seemingly authentic stories from people with Bigfoot encounters is also compelling, he said.
What they're saying: "I'm a fence sitter," Gordon told Axios. "I'd like to believe there is a sasquatch, but I wouldn't go to court on the evidence we have."
More Seattle stories
No stories could be found
Get a free daily digest of the most important news in your backyard with Axios Seattle.