Seattle's best dive bars: readers' picks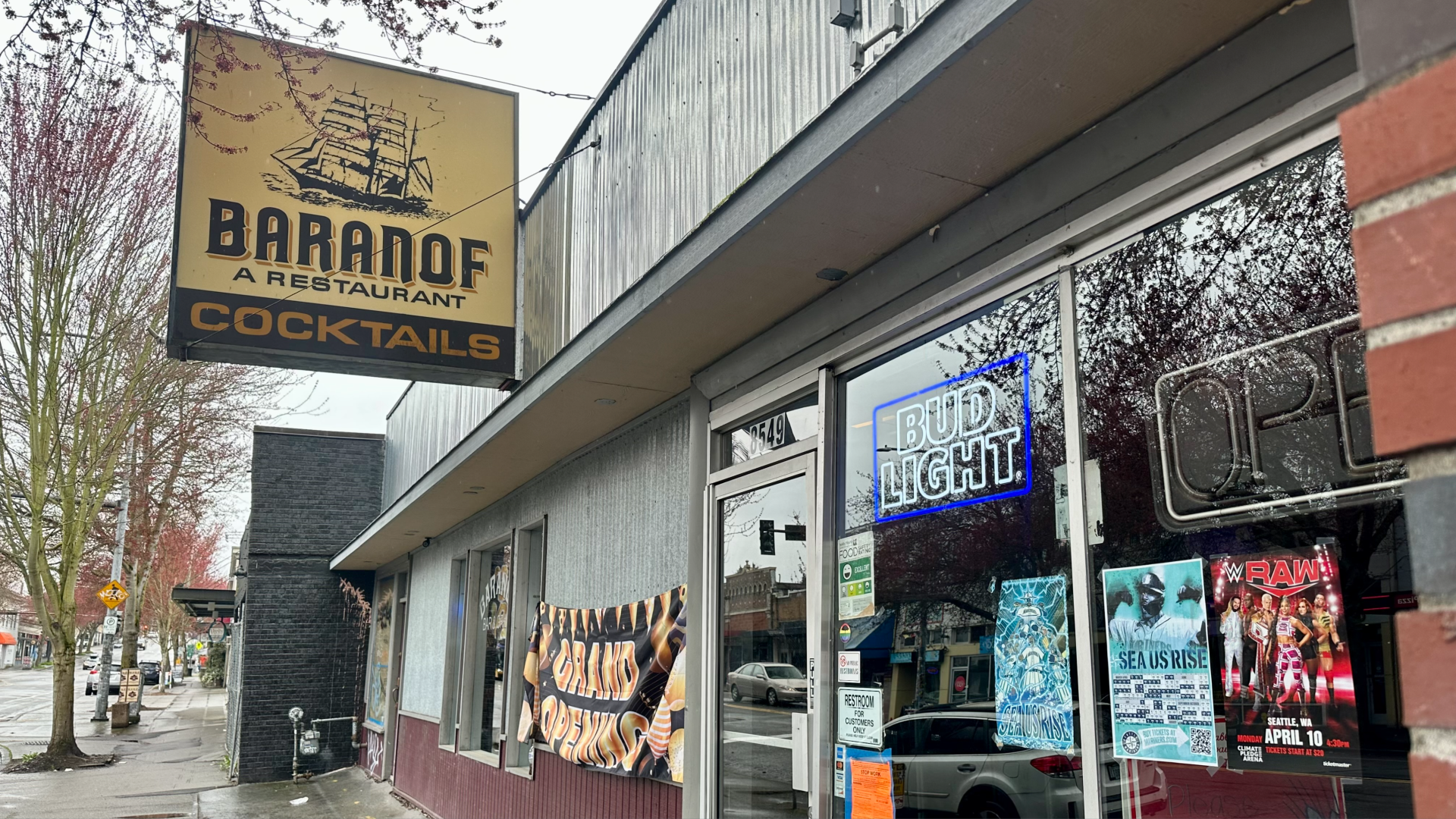 A few months ago, I shared my love for the Streamline Tavern, and invited readers to chime in with their favorite Seattle dive bars.
The results prove you can still get a drink in Seattle without being surrounded by glitz, industrial chicness or $20 cocktails.
Here are some readers' picks for the best Seattle dives.
Baranof: Reader Katharine S. praised this nautical-themed bar's lively atmosphere, adding, "a single well drink was nearly strong enough to knock me off my bar stool."
Of note: The Greenwood spot was closed for several months, but reopened in mid-March.
Address: 8549 Greenwood Ave. N.
Targy's Tavern: For reader Brian B., Targy's Tavern on Queen Anne always "felt like stepping into a Midwest college town bar" — in a good way, with low prices and a reliably interesting crowd. The tavern, founded in 1937, was named after a former Seattle longshoreman.
Address: 600 W. Crockett St.
The Tin Hat: This bar sits on the east edge of Ballard and is known for its taco specials, pinball and eccentric decor (which includes old event posters plastered across the ceilings). "Totchos, board games, great atmosphere — What's not to like?" writes reader Greg R.
Address: 512 N.W. 65th St.
Pacific Inn Pub: This Fremont fish and chips joint is one of the last places in the neighborhood that doesn't seem to care much about catering to the tech crowd. "The bartenders, although sometimes salty, are on it when your drink is at an inch," reader Wendy P. writes.
Address: 3501 Stone Way N.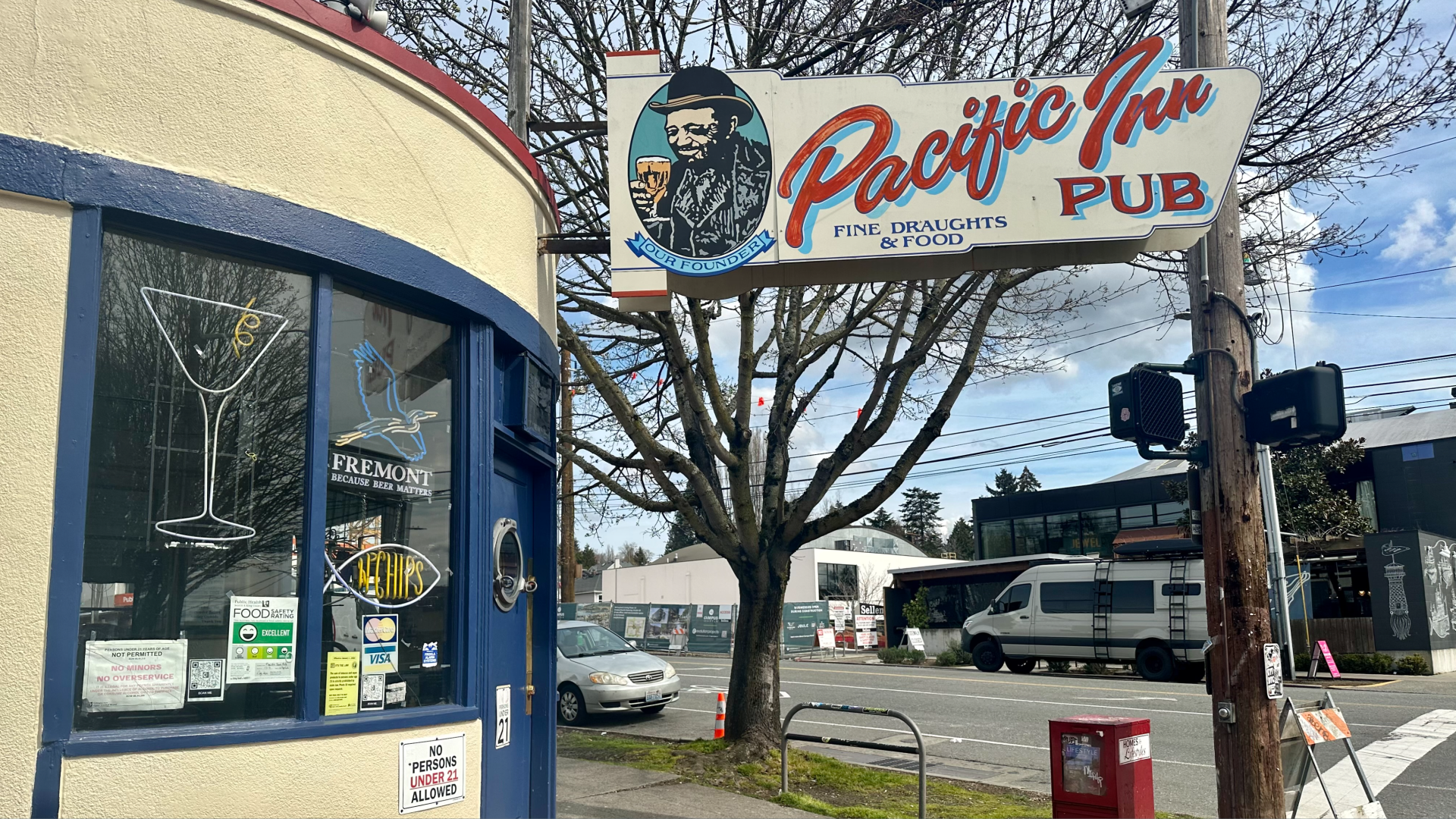 Star Brass Works Lounge: Smack in the center of Georgetown, Star Brass Works Lounge is known for its good tap list and ample patio. It also has "cheap whiskey and great pub burgers," reader Michael K. writes.
Address: 5813 Airport Way S.
9lb Hammer: The 9lb Hammer is a sister bar to nearby Star Brass Works Lounge. Reader Michael K. is a fan of both, writing that the 9lb Hammer has the "best pint of Guinness in town" and a vibe where "you never feel out of place."
Address: 6009 Airport Way S.
Twilight Exit: This friendly Central District spot has a "good vibe" and "warm colors," one reader writes, making it a local favorite.
Address: 2514 E. Cherry St.
Old 5th Avenue Tavern: This neighborhood bar in Maple Leaf is clean and friendly, readers say, but still bears hallmarks of a classic dive, including "great beers on tap and free pool in the back," reader Jim K. writes.
Address: 8507 5th Ave. N.E.
Red Onion Tavern: Readers say this is the place to go in Madison Park if you want a stiff drink, a round of pool, or a low-key place to sip a beer. There's a cozy fireplace, too, reader Megan M. adds.
Address: 4210 E. Madison St.
Hillside Bar: This Capitol Hill spot has more than 100 liquors to choose from, plus pool, darts, board games, Skee-Ball and a Big Buck arcade machine. "There's always something going on, " Jerri S. writes.
Address: 1520 E. Olive Way
More Seattle stories
No stories could be found
Get a free daily digest of the most important news in your backyard with Axios Seattle.