Spring tips for Seattle gardeners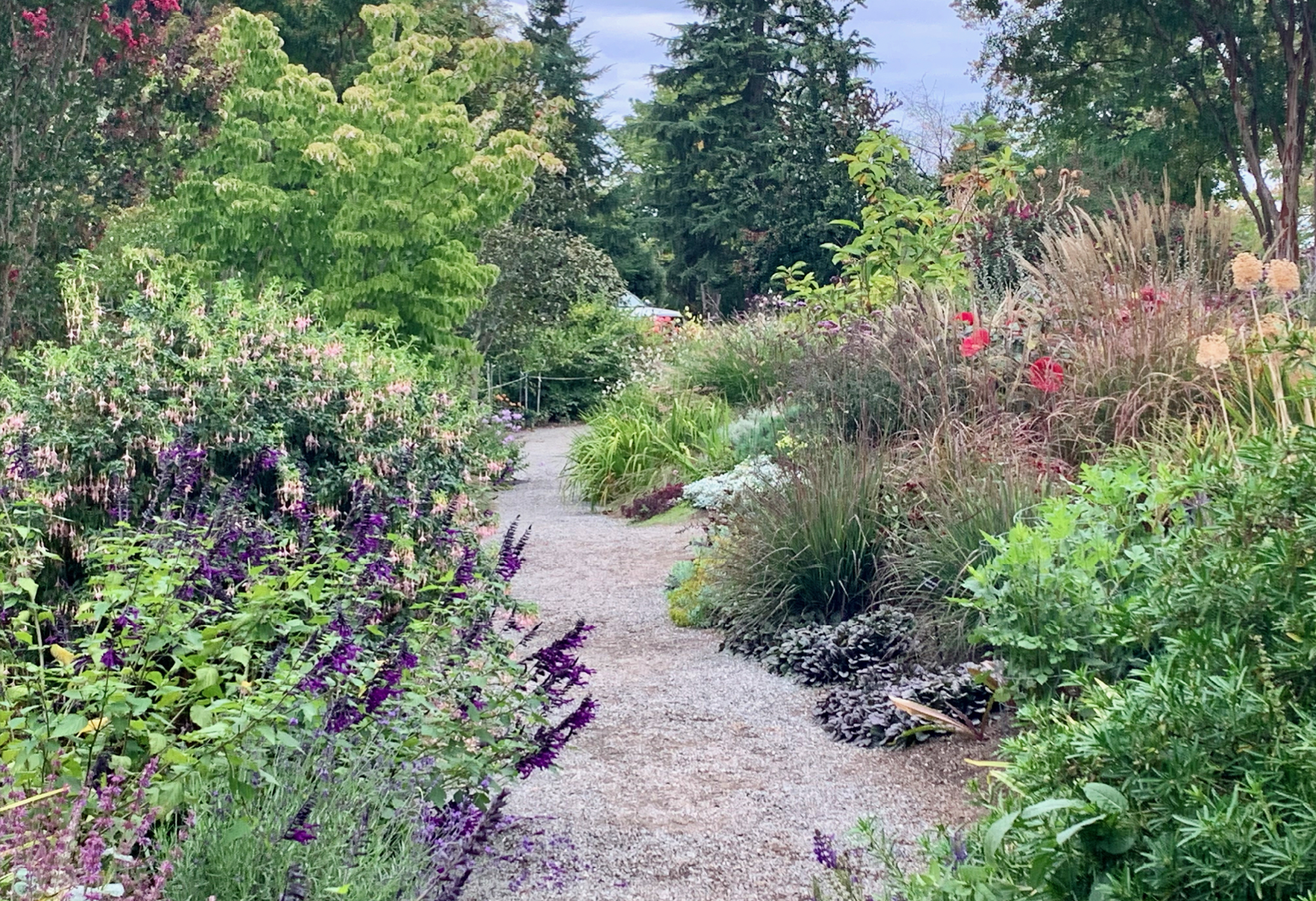 After a cold, wet spring, many gardeners are anxious to get their hands in the dirt, and there are a few things you can do now during our intermittent sunny days, experts say.
Hitting these two weeds now will make life easier later, said Mary-Kate Mackey, Pacific Northwest garden speaker and co-author of "The Healthy Garden."
Shotweed, which is also known as bittercress (Cardamine hirsuta) will start shooting its seeds out soon, she told Axios.
Another weed that's easy to pull now is Robert geranium, also known as "Stinky Bob." Said Mackey: "Reach in, grab the knob at the center, pull it out and don't worry about the roots."
The big picture: For folks who want to nurture the planet's health in their own gardens, Erica Browne Grivas — journalist and Western director of Garden Communicators International — offers some all-purpose, year-round ideas to try right now or build into the future:
Re-wild your garden by planting a nearly self-sustaining system, like a meadow or forest, using techniques like matrix planting to weave deep and shallow-rooted plants with groundcover and mulch through the landscape.
Choose natives and nativars, or at least plants known to benefit beneficial insects and pollinators.
Add a rain garden. Some areas may offer incentives to defray the costs.
Grivas recommends building your soil up using regenerative practices rather than relying on pesticides and chemical fertilizers.
Instead of tilling and disturbing your soil's ecosystem, add minimal amendments, like compost or shredded leaves, on top, where nutrients will percolate down via rain and the work of worms.
Consider building beds using hugelkultur, the centuries-old practice of creating raised beds on mounds of rotting logs and plant debris, like in a forest. It holds water and nourishes the plants as it decomposes.
Create an annual ritual of adding compost, arborist chips, or shredded leaves on top of your beds. "Your plants will love you for it," Grivas said.
Yes, but: Avoid the urge to do too much cleaning up too early, Grivas said. Some experts advise waiting until the soil warms above 50 degrees before cutting stalks and tidying up, while others say to skip it altogether.
"Bees and other beneficial insects often nest in stalks, so you're giving them the best chance of survival by keeping their homes intact until they emerge for the season," she said.
If you must cut back to tidy up, try to leave a minimum of 1.5 to 2 inches of stalk.
More Seattle stories
No stories could be found
Get a free daily digest of the most important news in your backyard with Axios Seattle.