Global fusion industry emerging in Seattle's backyard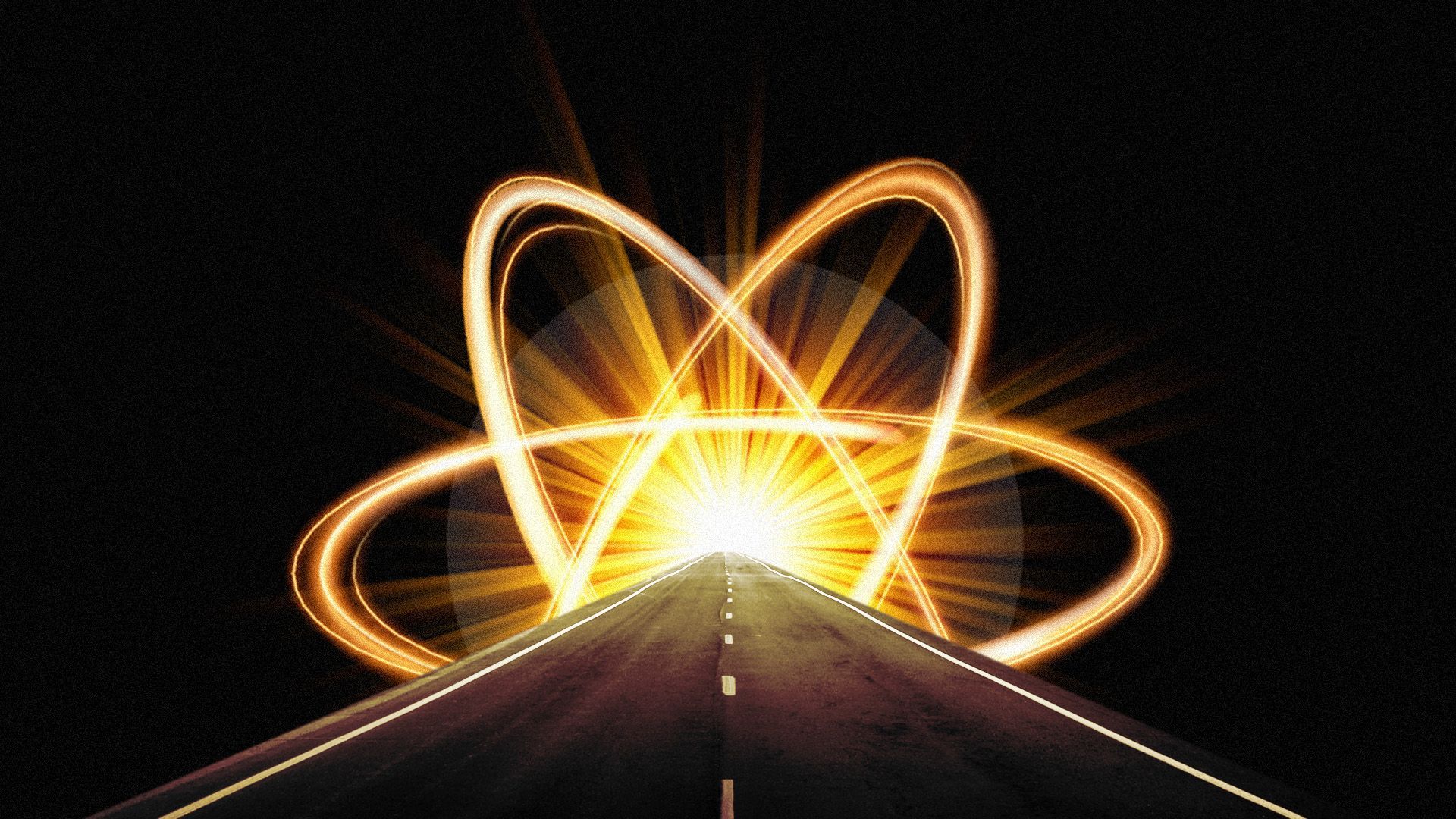 Seattle-area companies are at the forefront of the race to develop and commercialize fusion energy, the clean, green and potentially world-changing "holy grail" of renewable power.
Why it matters: Nuclear fusion does not rely on fossil fuels like oil or gas, and produces none of the greenhouse gasses which drive global warming.
Also, it is not dependent on beneficial weather conditions like solar and wind power, and carries none of the meltdown risks or millennia-long need to store the nuclear waste that's a byproduct of nuclear fission, Zap Energy spokesperson Josh Farley told Axios.
Driving the news: Zap Energy, along with Helion, in Everett, have become two of the world's largest commercial fusion companies, having each raised hundreds of millions of dollars in venture capital, Farley said.
Other companies in the region include Avalanche, founded by former Blue Origin engineers in Seattle, and General Fusion in British Columbia.
The game-changing tech could achieve a potential $40 trillion valuation, Bloomberg estimated, and the promise of on-demand, clean energy is attracting attention from high-profile investors including Bill Gates and Sam Altman.
The big picture: The companies are all racing to crack the code: a method of creating fusion that produces more energy than expended to create the initial reaction, a way to capture and contain the energy created by the plasma, and the means to make it to market.
Chris Keane, the vice president for research at Washington State University, told WSU Insider the university and other Pacific Northwest businesses and researchers are well positioned to help develop the technology as an actual energy source.
Be smart: Fusion is the opposite of fission, the process involved in creating energy at nuclear power plants.
Fission, which involves the splitting of atoms, does not occur normally in nature and has to be carefully controlled to prevent runaway reactions.
Fusion, in which the nuclei of atoms are fused or joined, is naturally occurring and found in the sun and stars.
It could provide limitless energy all over the world without greenhouse gas emissions, nuclear accidents, melt-downs and explosions or radioactive waste with long half-lives, according to the International Atomic Energy Agency (IAEA).
Yes, but: No one is ready to say when fusion energy could be grid-ready. It has eluded scientists for decades, and best-case estimations aren't before 2030. The IAEA suggests fusion electricity may be expected in the second half of this century.
What's next: Sen. Maria Cantwell is expected to reschedule a postponed tour of the two Everett-based fusion companies, where she had been slated to see the capacitor manufacturing floor and Polaris prototype at Helion and two plasma generating machines at Zap Energy.
More Seattle stories
No stories could be found
Get a free daily digest of the most important news in your backyard with Axios Seattle.