Injury crashes fell after city lowered speed limits, study finds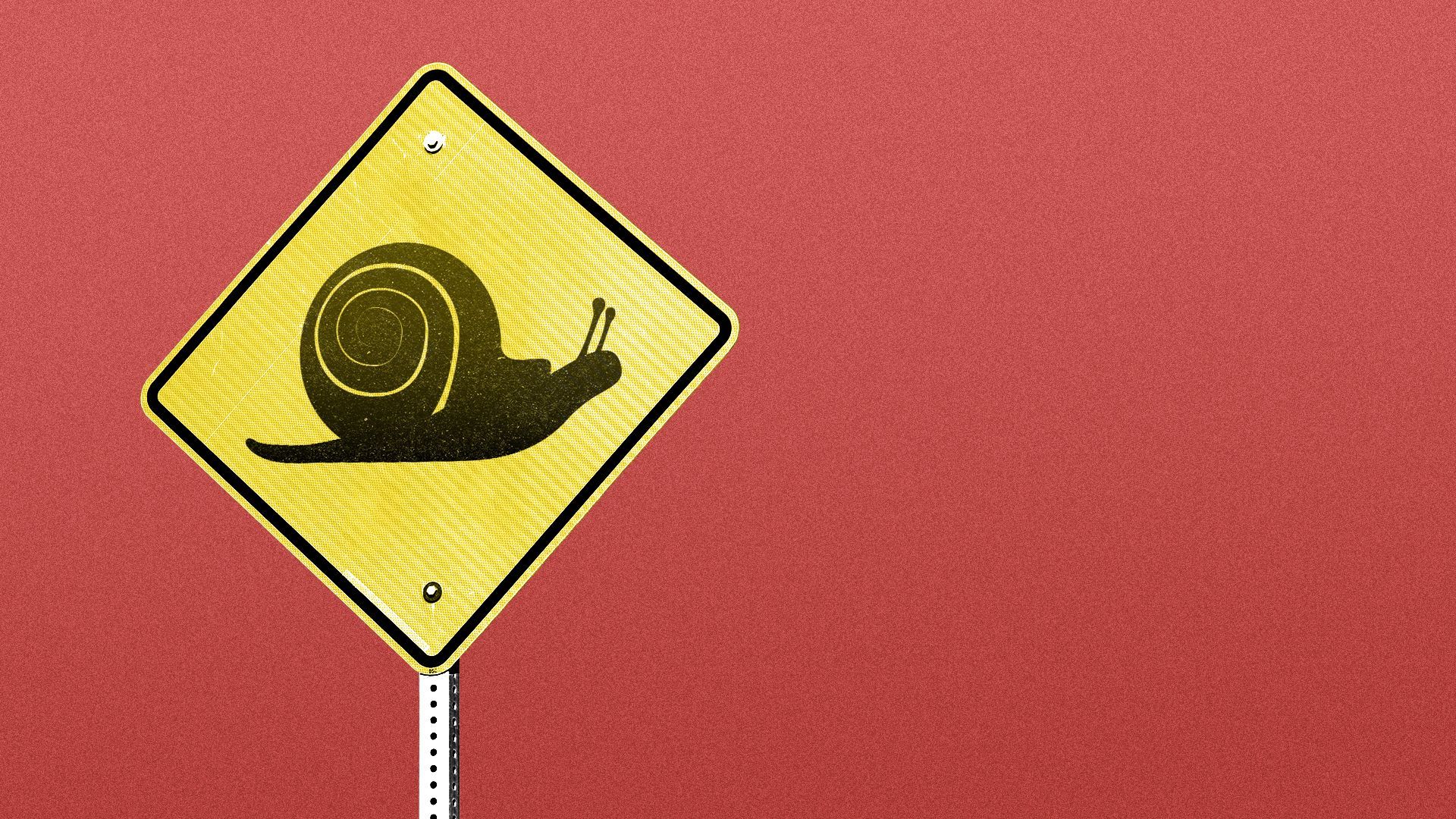 Crashes on Seattle streets were less likely to cause injuries after the city lowered speed limits, a new study shows.
Why it matters: The Insurance Institute for Highway Safety's new study of Seattle's program is one of the first to examine the effect of lower limits on injury rates in a large, populous U.S. city. An earlier IIHS study showed that lowering speed limits in Boston resulted in less speeding.
Driving the news: Seattle's speed limit reduction was associated with a 17% drop in the odds of an injury crash outside the city center, according to the latest report, and there was a 20% reduction in the odds of an injury crash on arterial roads downtown.
Background: In 2016, Seattle reduced the default speed limits from 30 mph to 25 mph on its arterial roads and from 25 mph to 20 mph on smaller, mostly residential streets, unless otherwise posted, per IIHS.
In 2018, Seattle began installing new signs on more arterials outside the downtown.
By the end of 2019, speed limit signs had been changed in eight of the city's 32 urban centers and villages, including the downtown.
In 2020, the city began lowering speeds on the rest of Seattle's major streets.
Details: Researchers looked at the proportion of crashes involving fatal, serious or evident injuries, comparing the before-and-after injury rates with three control cities in Washington that didn't change their speed limits.
In all four cities, a large majority of crashes occurred on arterials.
The proportion of crashes with injuries dropped on these major roads in the three years after the speed limit reductions in the downtown area of Seattle.
The proportion of crashes involving injuries increased in the control cities.
What they're saying: "Everybody thinks of highways when we talk about speed limits, but reducing speeds on city thoroughfares and residential streets is just as important," said IIHS president David Harkey in a written statement.
What's next: Speed will be a major topic of conversation at the Lifesavers Conference, a gathering of 2,000 traffic safety professionals, in Seattle next week.
"Lowering speed limits was an important first step to enhance safety on Seattle streets, but our work will not stop there," Ethan Bergerson, a spokesperson for the city transportation department, told Axios.
More Seattle stories
No stories could be found
Get a free daily digest of the most important news in your backyard with Axios Seattle.