Cameras caught drivers illegally using bus lanes 110,000 times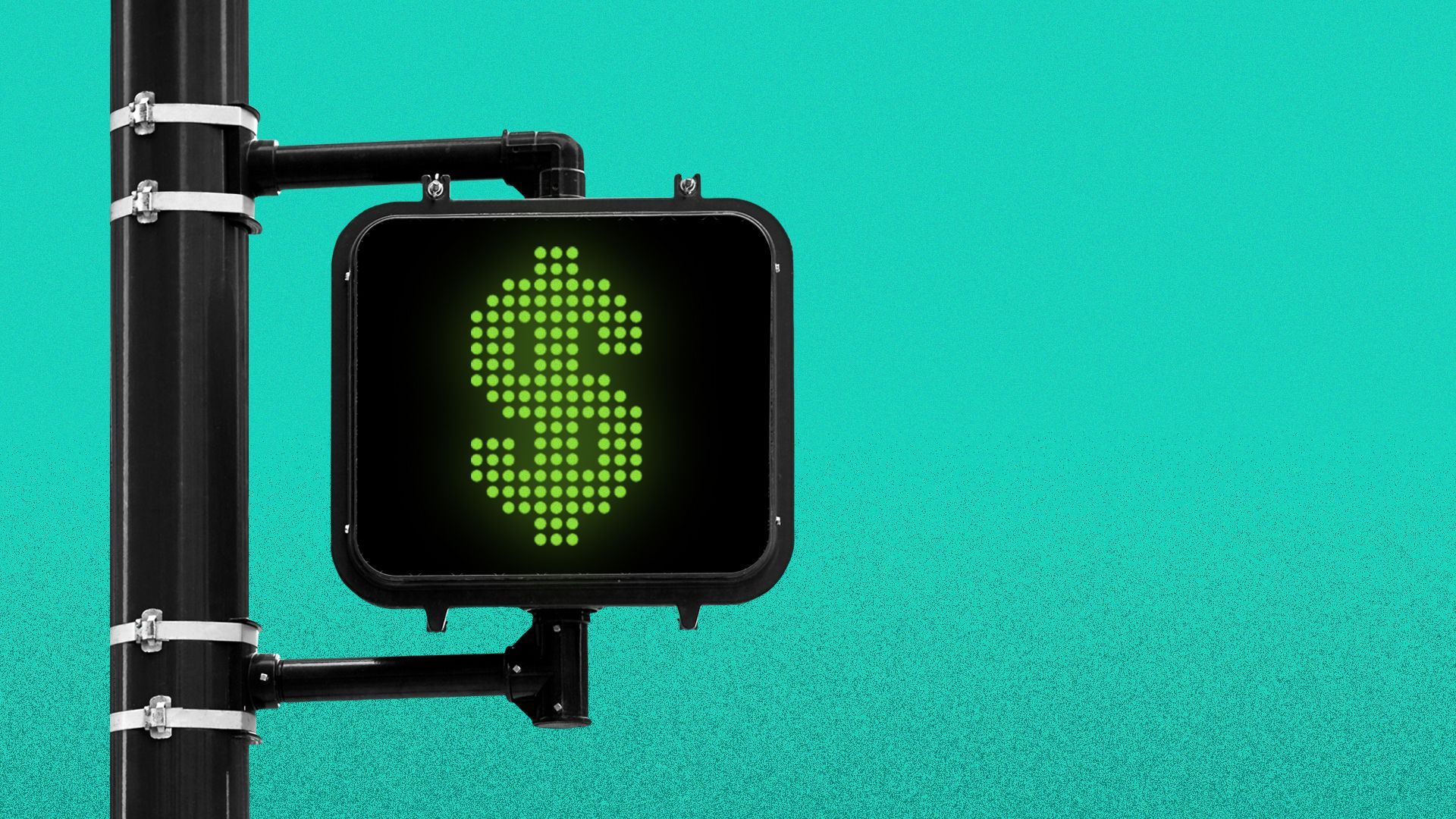 New automated cameras caught drivers illegally using Seattle bus lanes more than 110,000 times last year, the city transportation department says.
Why it matters: Transit-only lanes are supposed to remain car-free so buses can quickly move a large number of people through traffic. When cars clog bus lanes, it makes gridlock worse, transportation officials say.
Catch up quick: In 2020, Seattle got the Legislature's permission to launch a pilot program to use automated traffic cameras to catch bus lane scofflaws.
The city set up cameras at four intersections and began issuing tickets on March 31, 2022, after 30 days of giving only warnings. Automated camera enforcement began at a fifth intersection in June.
How it works: The city sends drivers one courtesy warning the first time they're caught. But if drivers are caught again, they get a $75 ticket in the mail, which doesn't go on their driving record.
By the numbers: Between March and December of last year, the cameras gave out 84,076 warnings and 26,092 tickets for people illegally driving in bus lanes, according to the Seattle Department of Transportation.
That amounted to about $825,000 in revenue, a small part of which goes toward the cost of running the cameras. Half of the remaining revenue goes to a state fund dedicated to bike and pedestrian improvements.
The other half is kept by the city and must go toward improving transportation access for people with disabilities.
Zoom in: The cameras captured the most bus-lane violations at Aurora Avenue North and Galer Street, followed by Third Avenue and James Street.
Fewer violations were caught at the other three intersections: Fifth Avenue and Olive Way; Third Avenue and Stewart Street; and First Avenue and Columbia Street.
What they're saying: Seattle City Councilmember Alex Pedersen, who chairs the city transportation committee, told Axios that if the cameras cause even a few people to change their behavior and stay out of the bus lanes, "That's a success."
"We want to move the most people in the fastest and most environmentally friendly ways, and that is transit," Pedersen said.
With police stretched thin because of low staffing, he added, "automated cameras are the way to go" for enforcing the law.
Plus: The city also started using cameras last year to catch people illegally blocking crosswalks and intersections, sometimes called "blocking the box."
Those cameras, set up at four intersections, issued substantially fewer tickets than the bus-lane cameras last year — only 58 citations over roughly eight months, according to Seattle Municipal Court data.
What's next: The city is supposed to deliver a final report to the Legislature in January 2025 about how the camera pilot program is working.
After that, the Legislature will decide whether to let Seattle continue using the cameras to enforce bus lane and intersection-blocking laws, or whether to end the experiment.
Between now and then, Seattle can expand the camera program to more intersections.
More Seattle stories
No stories could be found
Get a free daily digest of the most important news in your backyard with Axios Seattle.