Hotter temperatures will change which trees thrive in the Northwest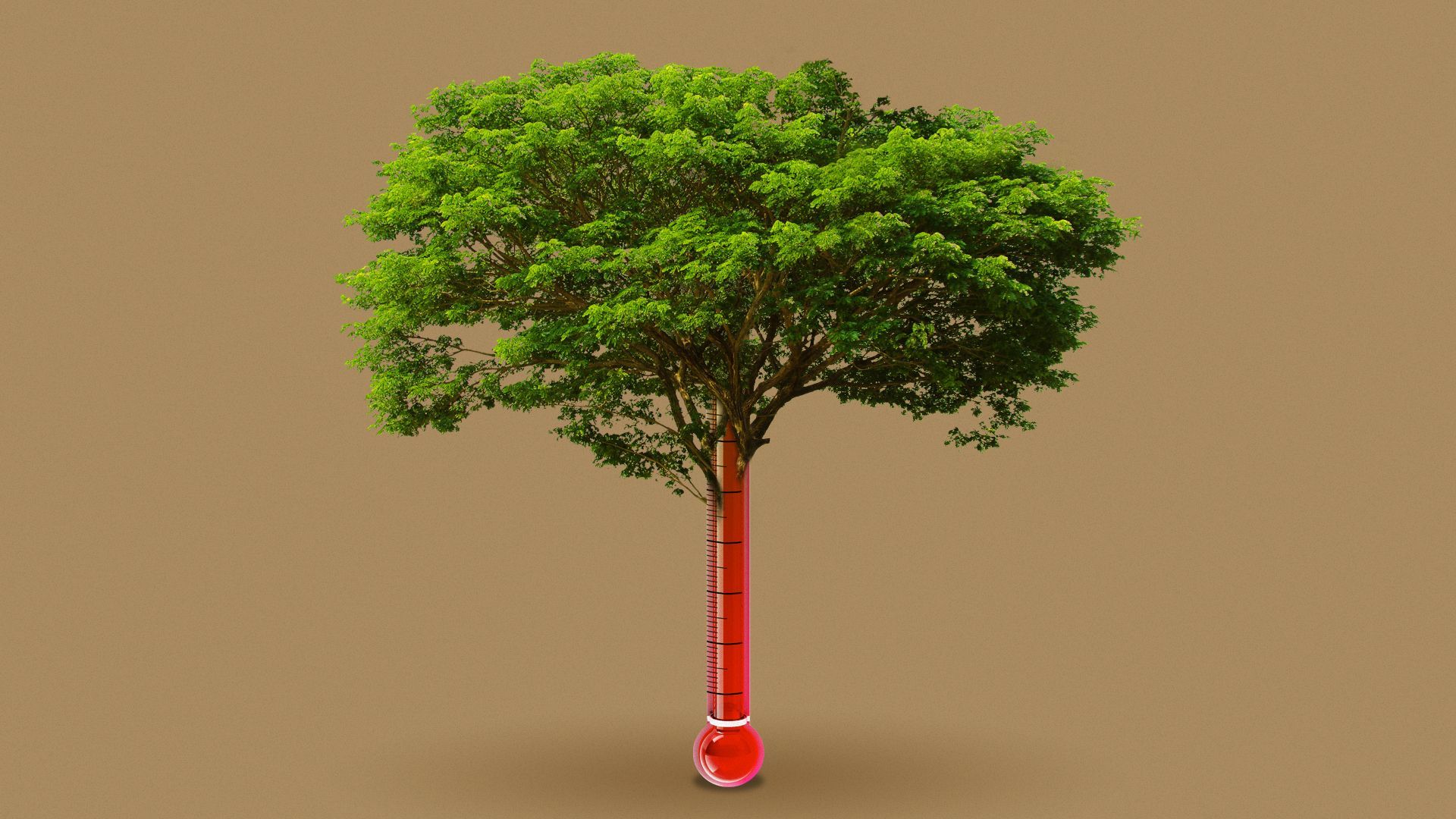 Seattle tree lovers have long relied on historical success and "hardiness" maps specific to our region to know what species to plant where and when. A new map based on U.S. Forest Service data and climate predictions indicates that could be changing soon.
Why it matters: The new map highlights coming transformations and shows all zones are getting warmer, meaning the trees that have historically done so well in the Pacific Northwest may not survive the future, Pete Smith, the Arbor Day Foundation's urban forestry program manager, told Axios.
What they're saying: "We need trees that can survive today's climate and the future climate," he said. "Diversify, diversify, diversify. Think of it like investing in an index fund instead of a stock."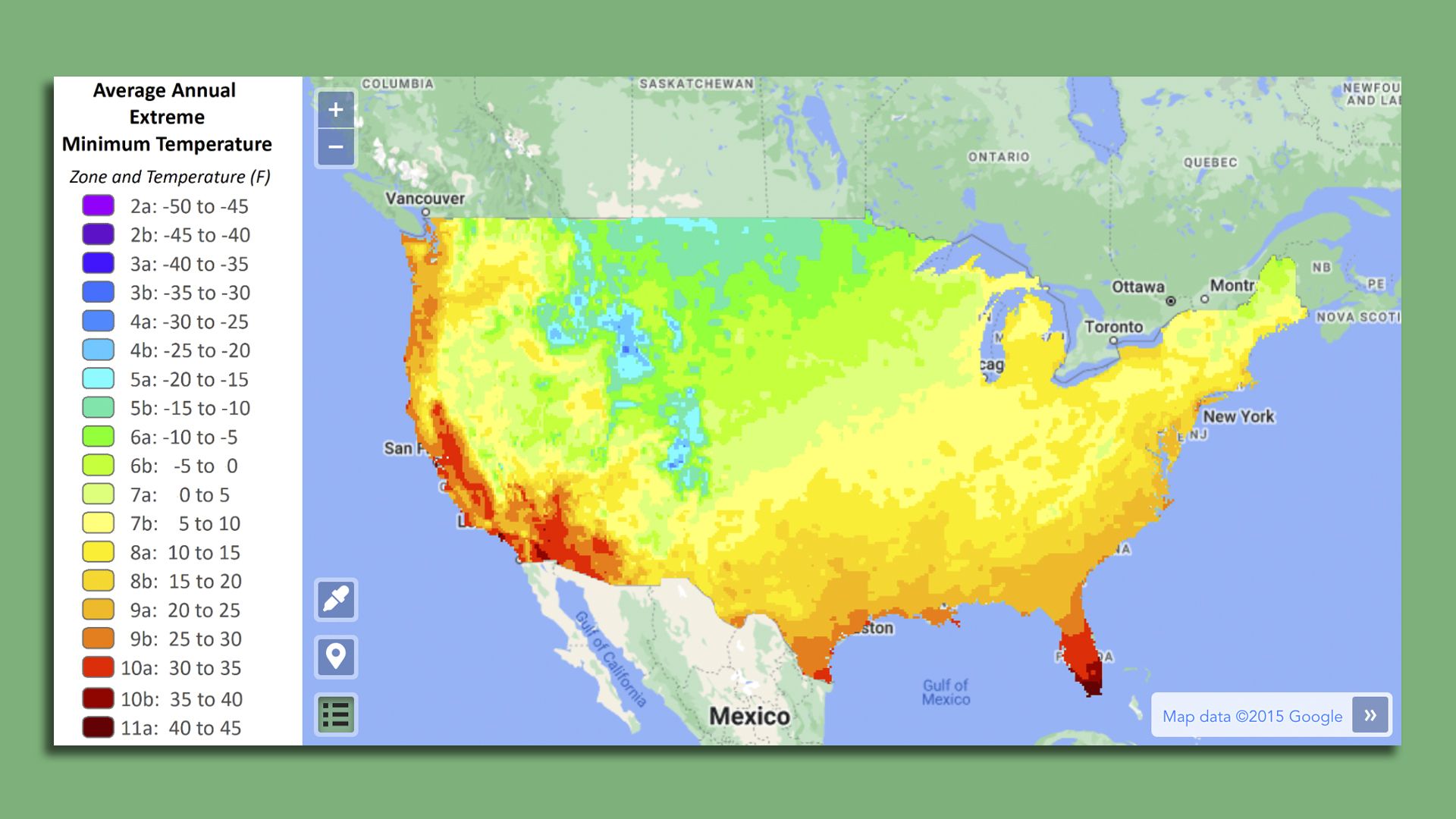 The big picture: Trees are no longer considered a luxury or things that are nice to have, Arbor Day Foundation CEO Dan Lambe told Axios Seattle.
It is now understood that trees are "must haves," he said, and planting them is among the most important things people can do to battle global warming and create livability and equity in cities and towns.
Go deeper: While the Seattle area is well-known for having micro-climates with a range of hardiness, the new map shows that overall the region will likely transition from USDA Zones 8a and 8b to Zones 8b and 9a by 2040.
Though that may not sound particularly dire, keep in mind that Zone 9 includes central Florida, southern Louisiana and Texas. Its average minimum temperature range is 20°F to 30°F,  five degrees warmer than our current zone. 
Of note: Warmer overnight lows "can unlock all sorts of things in nature," said Smith. "We have lots of native pest populations that are kept in check by cold temperatures."
Imagine the devastation, he said, to our region's conifers from an infestation of the mountain pine beetle. "Our forests may be at real risk."
In eastern Washington, some orchardists are already implementing adaptation strategies, including planting more resilient and drought-tolerant varieties of trees.
1 good thing: What gives Smith hope? That, "deep down people love trees."
"Everywhere people settle around the world, they plant trees and that will be the case in the future," he said.
More Seattle stories
No stories could be found
Get a free daily digest of the most important news in your backyard with Axios Seattle.