The chemical elements of romance, explained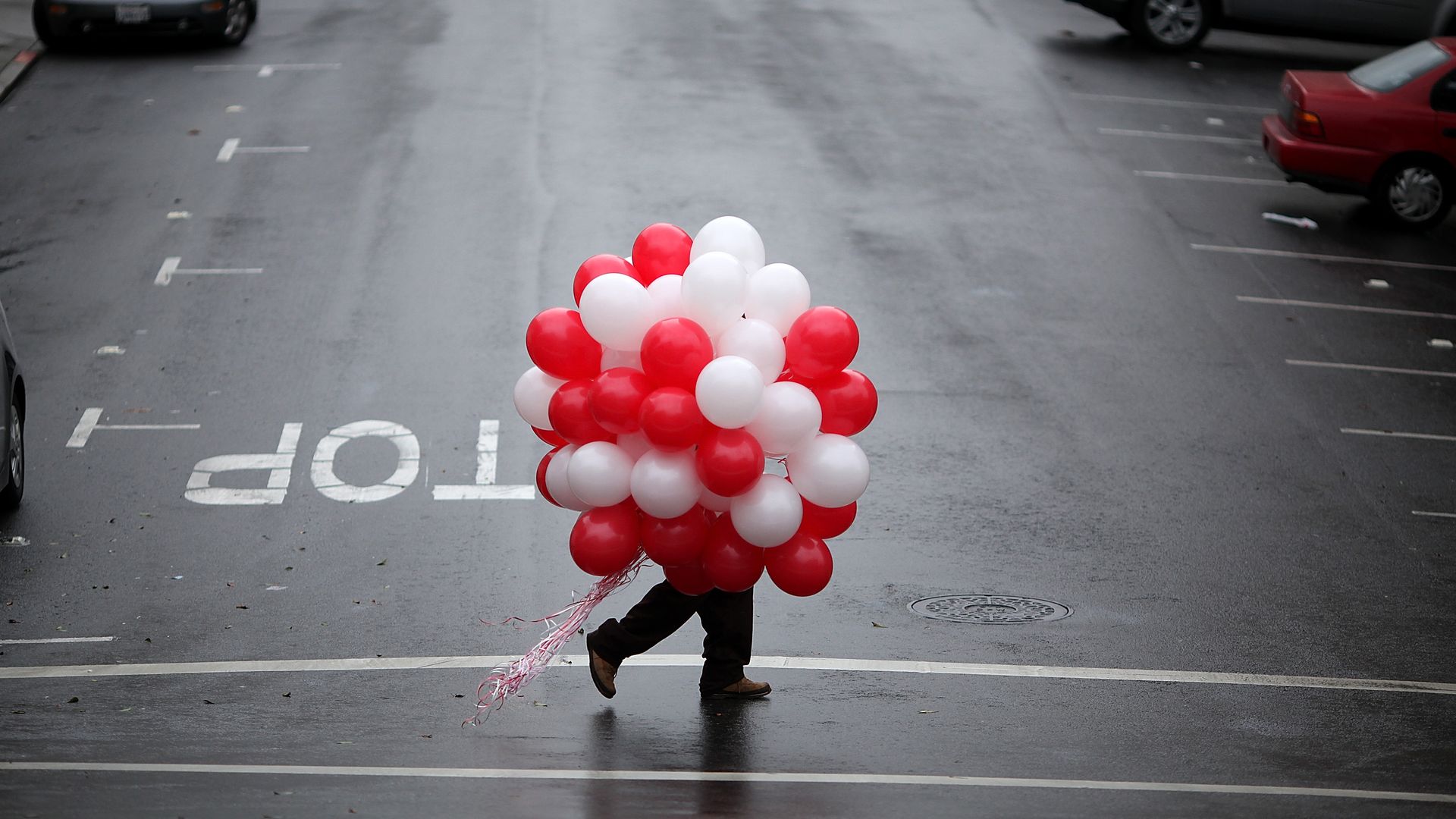 People have long talked about having "chemistry" to describe that spark that draws people together romantically.
Just in time for Valentine's Day, brain scientists say research shows it's more about the chemicals in our noggins than the muscles of our hearts.
The big picture: "Love is the result of chemical changes that happen in the brain when we meet someone and feel that connection," Larry Zweifel, a neuroscientist with UW Medicine said in a new blog post outlining love as a state of mind.
"There are long-term changes in our brain when we connect with someone that link us to those individuals, sometimes for life," he said.
"Love at first sight" is more likely a flood of dopamine and serotonin while that fated feeling of "finding a soul mate" could just be a deluge of oxytocin, a neurotransmitter that causes brain changes that help us form bonds.
Not every relationship evolves into an oxytocin bond, Zweifel told Axios Seattle. "That requires reciprocity, the feeling has to be mutual," he said.
Yes, but: Even strong oxytocin bonds can break down over time, Zweifel said. Stress from work, family, finances and infidelity can all put the brakes on those happy vibes.
The best antidote to relationship-killing stress? A strong support system, he said.
The absence of those love hormones might also explain why V-Day blues are common, said Zweifel. Even the approach of the heart-themed holiday can bring a sense of dread, he said.
The good news: For those of us who dislike the manufactured and forced celebration of so-called love, just remember it's only once a year.
More Seattle stories
No stories could be found
Get a free daily digest of the most important news in your backyard with Axios Seattle.