Washington's rejected vanity license plates of 2022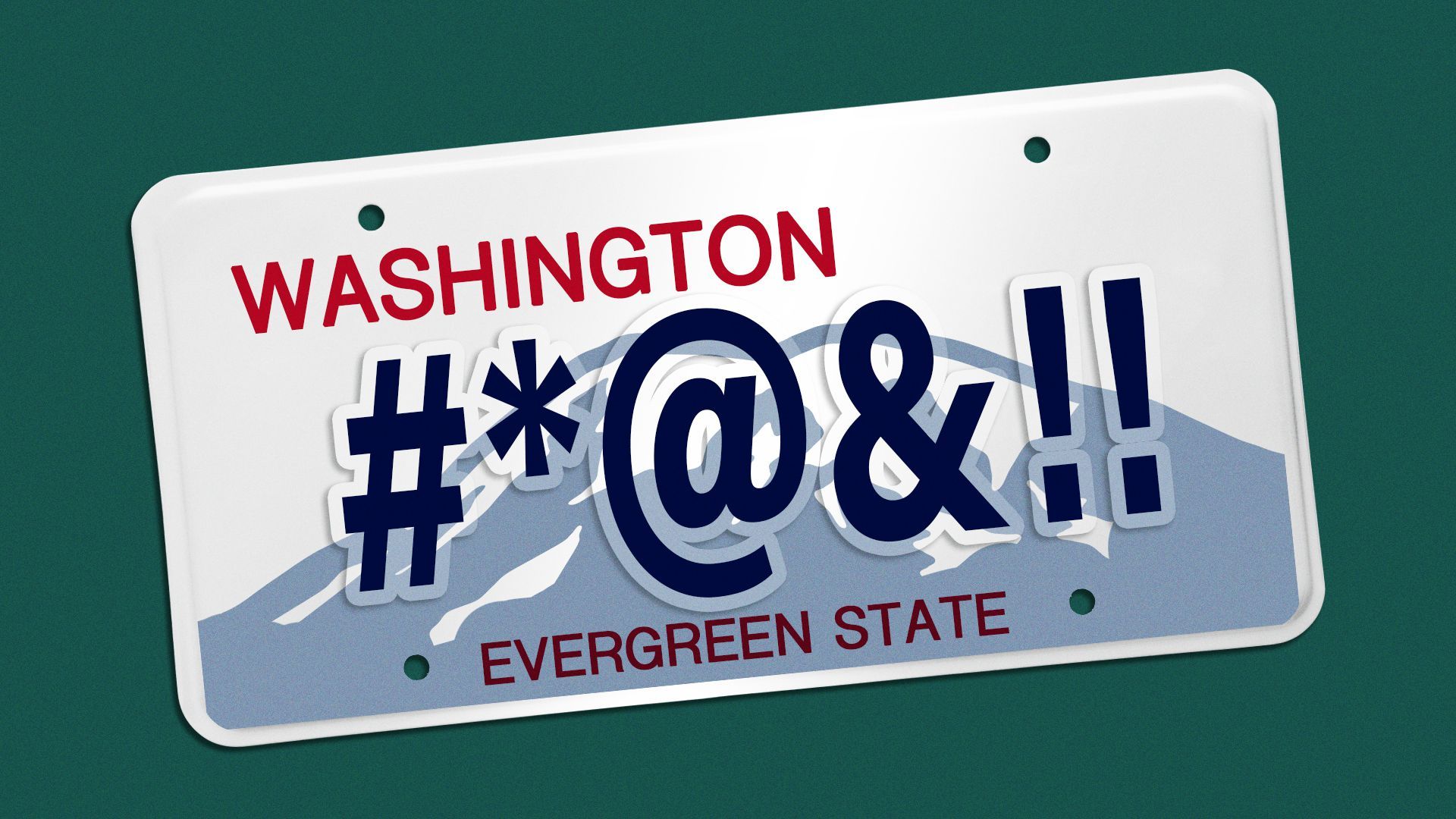 Thousands of Washingtonians each year apply for license plates with custom messages — but as usual, state officials decided some of last year's applications crossed a line.
What's happening: The state Department of Licensing rejected 74 new proposals for vanity license plates in 2022, adding them to a list of more than 13,000 previously banned letter and number combinations.
What they're saying: State law outlaws plates that are "offensive to good taste and decency," DOL spokesperson Nathan Olson tells Axios.
Still, the list of newly banned phrases from 2022 "shows that people can be quite creative," Olson wrote in an email.
Here's a sampling of some of this year's rejectees.
Be nice: "OMGSTFU" and "OMGSTHU" were both rejected.
Bodily fluids: Several variations of the word "barf" (BAR4, B4R4, etc.) also didn't make the cut.
Multilingual: Vulgarity in languages other than English didn't fly, with a few Korean, Spanish and Italian insults among the rejectees.
Offensive: The former name of the Washington Commanders football team was not accepted in multiple formations.
Getting buzzed: More than a dozen of last year's rejected plates were variations of the word "wino" — including WINEOO, WINEOWE, WINEOH, and WIN3OH.
Variations of LSD (ELISDEE, ELESDEE) got the ax, too.
The big picture: Most applications don't have those problems. All told, the state issued 7,341 personalized plates in 2022, Olson said.
More Seattle stories
No stories could be found
Get a free daily digest of the most important news in your backyard with Axios Seattle.