Businesses that reject cash are a growing concern in Seattle area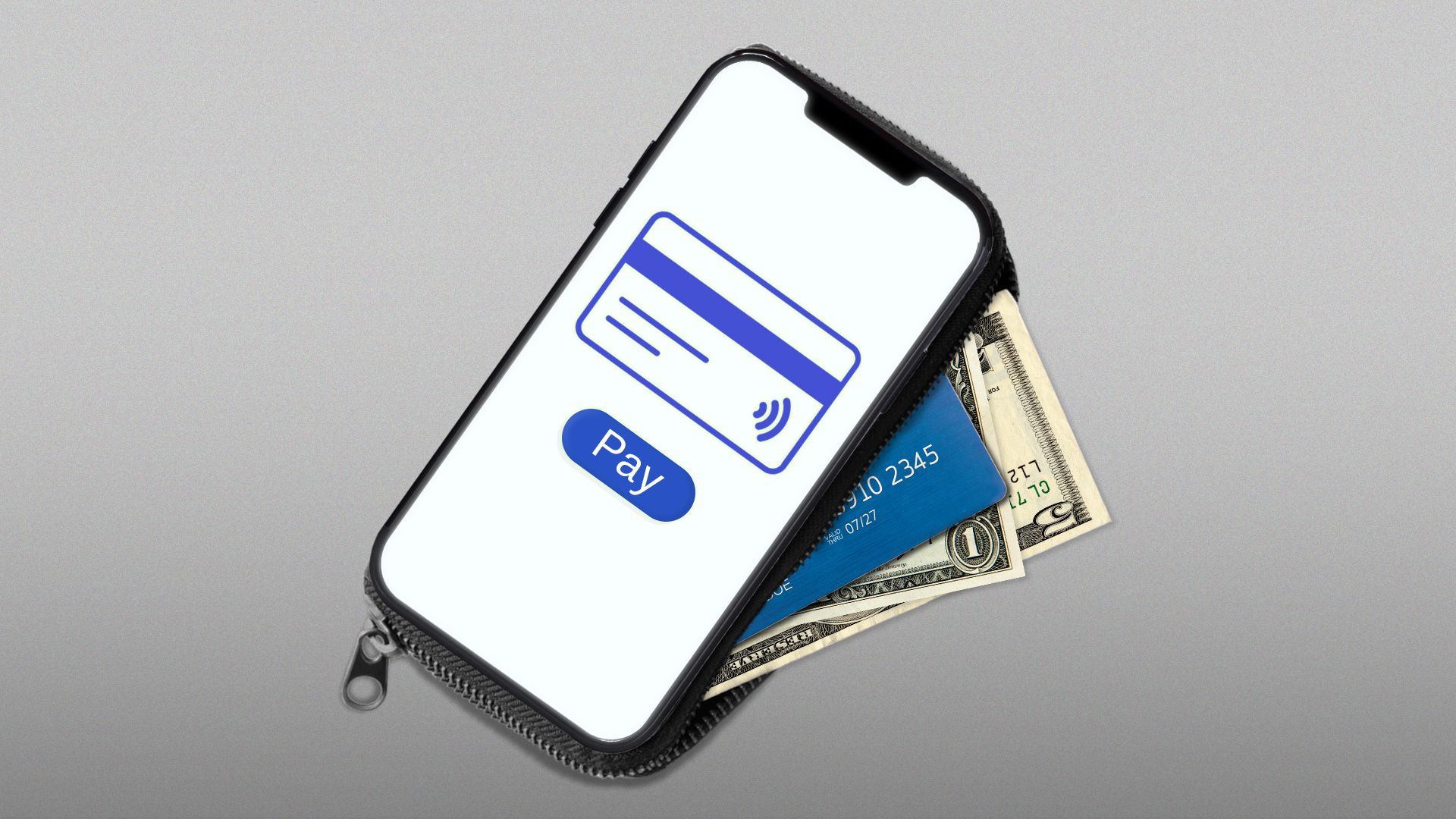 Some King County officials are worried about what they see as a growing trend: Businesses refusing to take cash.
What's happening: A new proposal would ban businesses in unincorporated King County from going cashless, requiring them to accept actual money — not solely credit cards or electronic payments.
Why it matters: Not everyone has a bank account, making it difficult or impossible for them to purchase items from stores that don't take physical currency.
Details: The King County measure wouldn't apply to businesses in Seattle — only to those in unincorporated parts of the county.
But the sponsor of the legislation, King County Councilmember Jeanne Kohl-Welles, said she's hoping it spurs a broader conversation about whether retailers should be allowed to reject cash payments.
"My concern is for the lowest income, marginalized communities," Kohl-Welles told Axios this week.
By the numbers: County officials estimate roughly 2% to 3% of Washington residents don't have bank accounts, while another 17% are "underbanked," meaning they often rely on services such as money orders or payday loans.
According to Pew Research Center data, lower-income Americans are more likely to use cash for most of their purchases, while Black and Hispanic people use cash at higher rates than white people.
Zoom in: Seattle doesn't appear to have any rule requiring businesses to take cash, according to city staff. Nor is a citywide ban on cashless businesses now under consideration.
But Seattle resident Summer Stinson, executive director of the Economic Opportunity Institute, a progressive nonprofit, thinks the City Council should take up the issue.
She told Axios she was surprised recently when she gave her teenage son $15 to go get doughnuts, but the store wouldn't accept the money.
That was only a mild inconvenience for her, she said, but for people who rely on cash to buy food or other essentials, it could be a much bigger problem.
What they're saying: "We are really pushing them further out of the economy by saying, 'Unless you have a card, you can't purchase anything like a doughnut," Stinson said.
Yes, but: Having cash on hand poses a safety risk for retailers, the U.S. Chamber of Commerce wrote in a recent online post. "By removing cash, businesses also eliminate the likelihood of theft," the chamber wrote.
Seattle City Councilmember Sara Nelson, who chairs the council's economic development committee, said she believes more shops started going cashless for public health reasons during the pandemic — then kept the policy "because it worked well for them."
She told Axios she'd want to be cautious about "mandating rules that could end up rendering workers and customers less safe."
The Seattle Metropolitan Chamber of Commerce hasn't taken a position on the King County legislation.
What's next: Kohl-Welles' proposal has yet to be considered at a formal meeting of the King County Council.
But Councilmember Sarah Perry, who chairs the committee it was referred to, told Axios she considers the issue "imperative" to address, and plans to hold a hearing within the next couple of months.
More Seattle stories
No stories could be found
Get a free daily digest of the most important news in your backyard with Axios Seattle.